So sweet & summery! These fun-to-make fruity popsicles are a creamy, tart and sweet treat for beating the heat. All you need are basic ingredients!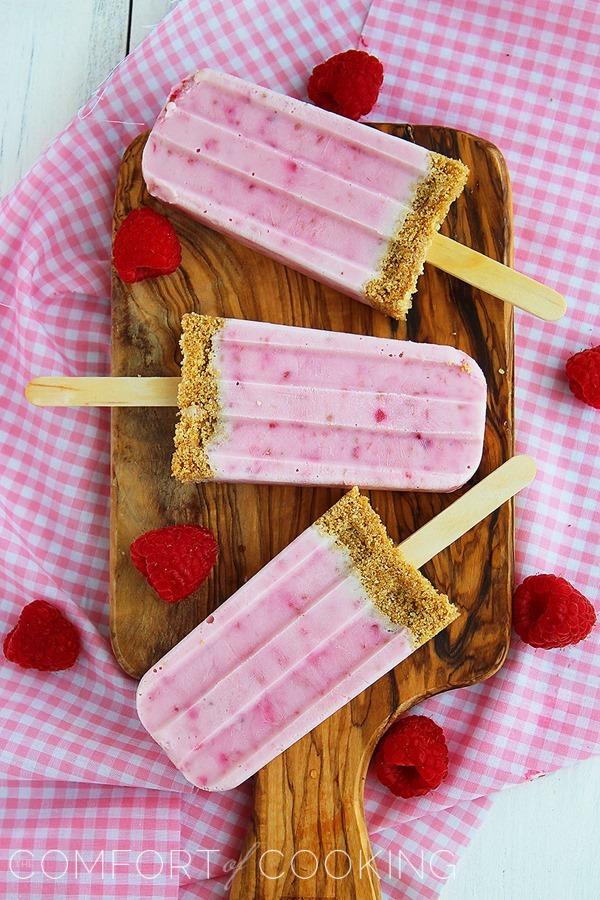 Here in Austin, summers are survived by snoozing in the air conditioning, splashing around in swimming pools, and slurping icy cold frozen treats. My favorite one to beat the heat with is a fruity, flavorful popsicle. Even better when they're booze-ified!
These Raspberry Cheesecake Popsicles are tart yet sweet, with a buttery graham cracker bottom crust, and are super fun to make! You can use your favorite berries if raspberries don't do it for ya… Strawberries, blueberries, and blackberries all check out just fine in this recipe.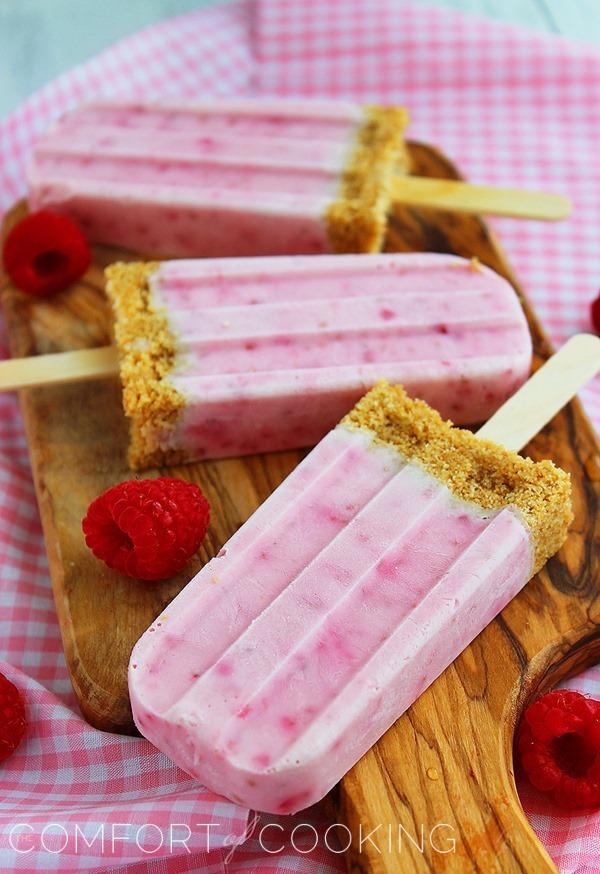 For an extra bit of raspberry flavor (because, in my opinion, you can never have enough!), I used a splash of McCormick Raspberry Extract. Though the berries have plenty of flavor, this extract really amplifies the tangy sweetness, and even the color, of these creamy popsicles.
You can also use different extracts like orange, lemon, or coconut for a tropical twist!
With McCormick extracts and food colorings, the flavor possibilities for your frozen summer treats are endless! They also have many refreshing popsicle recipes to help you beat the heat, like Strawberry-Lemonade and Watermelon Cooler Pops. I can't wait to give these a try!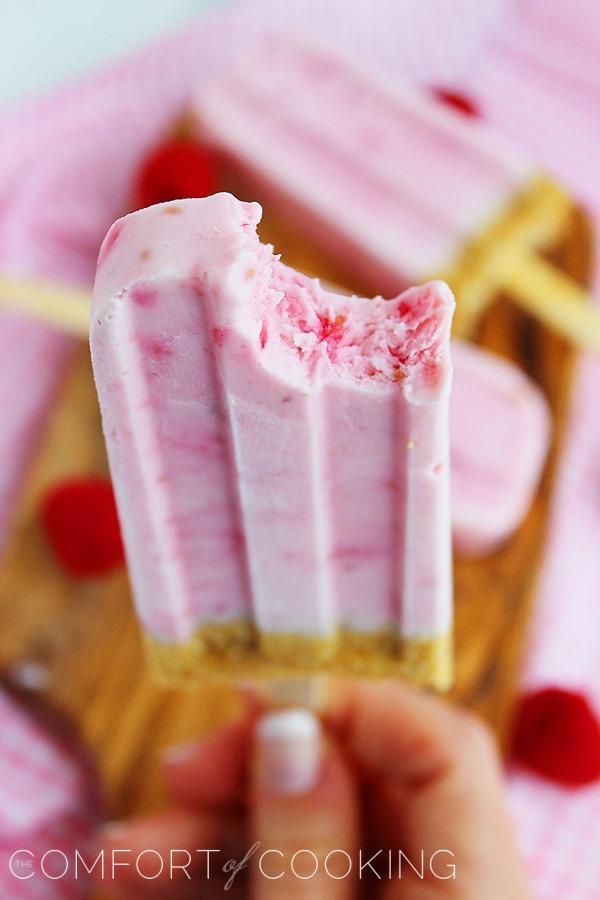 Try these tasty, easy-to-make popsicles for a summer treat that you'll want to make again and again. The kids in your life will love them, too!
Just remember, if you're serving them during a scorchin' Texas summer, grab a couple napkins – These can get melty in the mega-heat, but are still oh-so delicious!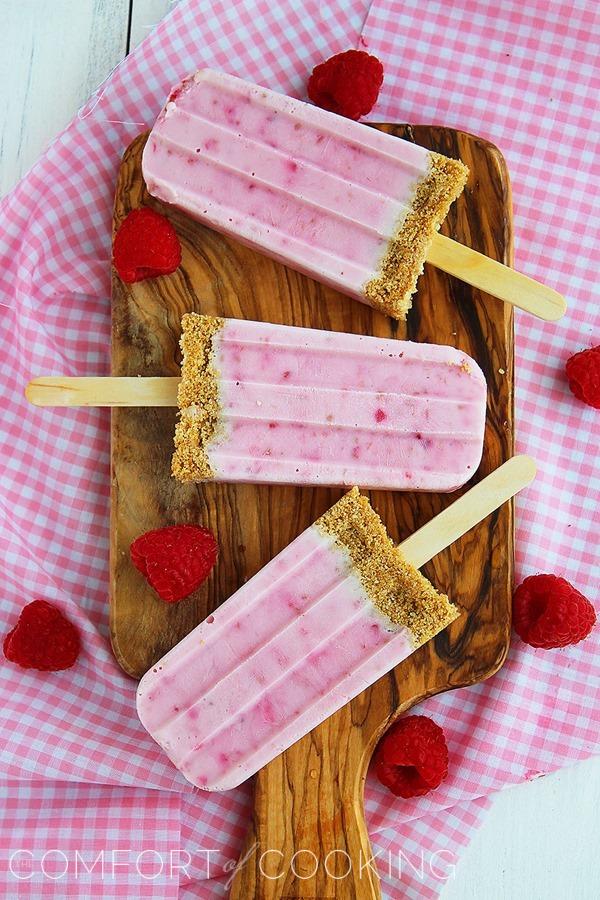 Raspberry Cheesecake Popsicles
Yield:
8 to 10 popsicles, depending on the size of your popsicle mold
Ingredients
1 8 oz. package light or regular cream cheese
1/4 cup light or regular sour cream
1/2 cup powdered sugar
1/3 cup milk, any kind – I used skim
1/2 teaspoon McCormick Raspberry Extract
3/4 cup fresh or frozen raspberries, or any berries
6 standard-sized graham crackers
2 Tablespoons butter, melted
Instructions
In a food processor, add cream cheese, sour cream, powdered sugar, milk, and raspberry extract. Process until well combined. Add raspberries and pulse to combine.
Pour mixture into popsicle molds, leaving about 1 inch of the top empty for the crust (if you don't have popsicle molds, use small paper cups and popsicle sticks).
In a food processor, add graham crackers and process until fine crumbs remain. While food processor is running, add melted butter in a slow stream until the mixture resembles wet sand.
Divide the crust evenly between the popsicles, pressing down gently to compact. Insert popsicle sticks. Freeze for at least 6 hours and up to 3 days.
Enjoy!