Add this to your weekly menu! 📝 Our best-ever pulled pork recipe! Homemade BBQ goodness is a breeze with this quick and easy pulled pork, with a simple, scrumptious apple cider sauce. For a mouthwatering, family-friendly meal, set and forget this simple slow cooker favorite until dinnertime.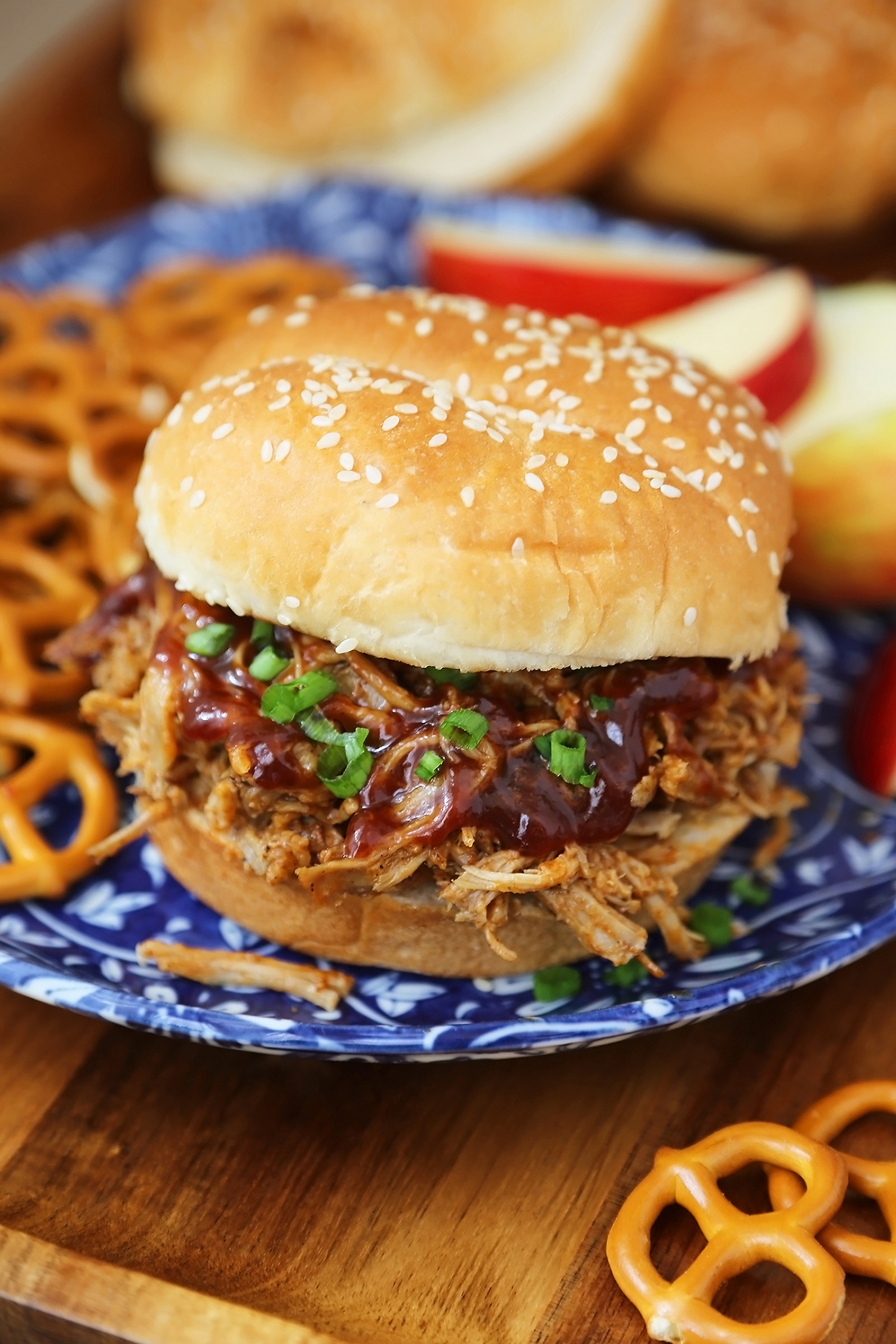 After a day spent tumbling down snowy hills in sleds, like we had yesterday, there is nothing better than nestling in at home. Even better when you have a cozy, warm dinner bubbling in the slow cooker, waiting for you to dive in!
Though pulled pork is suitable for anytime of year – from backyard summer barbecues to autumn potlucks – we really enjoy it most on a frosty winter day. This easy meal comes together so quickly, is customizable for everyone's specific tastes, and is basically bombproof. There really is no messing it up, even for beginner cooks! Don't want to pile it high on a bun? Serve a saucy spoonful over cooked veggies or fluffy rice!
With the addition of sweet apple cider, and my new favorite No Salt Seasoning Blend from Tony Chachere's, I created this pulled pork to be the most richly flavored, but still very family friendly, rendition of a longtime comfort food favorite. Tossed with a rich, simple homemade apple cider bbq sauce, this is the most mouthwatering-ever pot full of love. No one will be able to resist scooping up second, and possibly third helpings!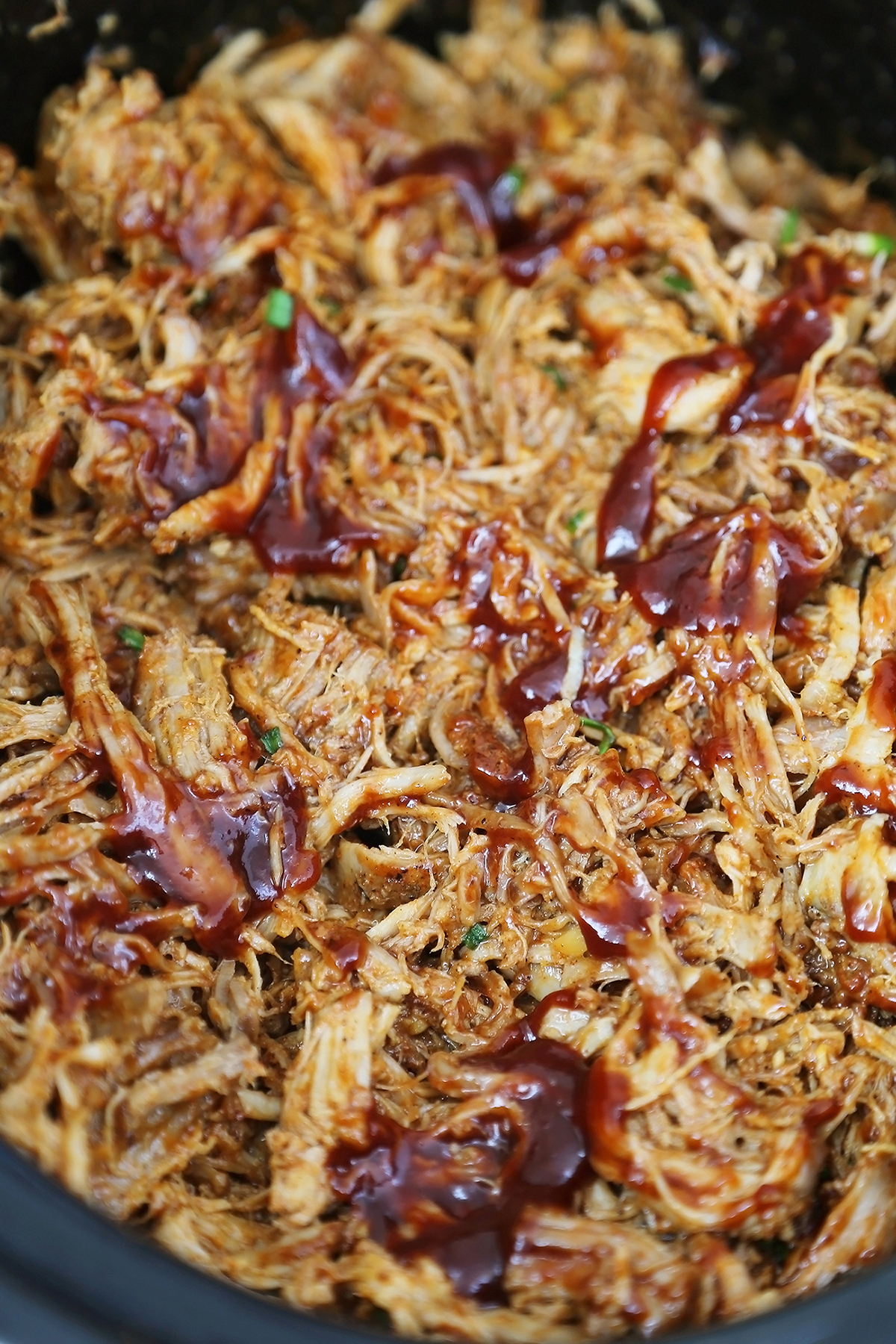 My family and I love cooking, and my three-year-old is even starting to take an interest! So, I really enjoy keeping my evening recipes simple, so that she can have a hand in helping out. My newly discovered dinnertime secret, the flavor-packed No Salt Seasoning Blend, makes the pulled pork prep simpler than ever. My husband hails from Louisiana, where Tony Chachere's seasoning originated, and has always been a big fan! This seasoning contains all the robust flavor of Tony's Original Creole Seasoning, without the addition of salt or sodium substitutes. It is perfect for adding a punch, without over-salting your favorite dishes. This seasoning has already got me excited for getting back on the grill! Use it on chicken, beef, seafood, vegetables, eggs, soups, and sprinkled on oven-baked fries. It's even perfect for making your own salad dressings!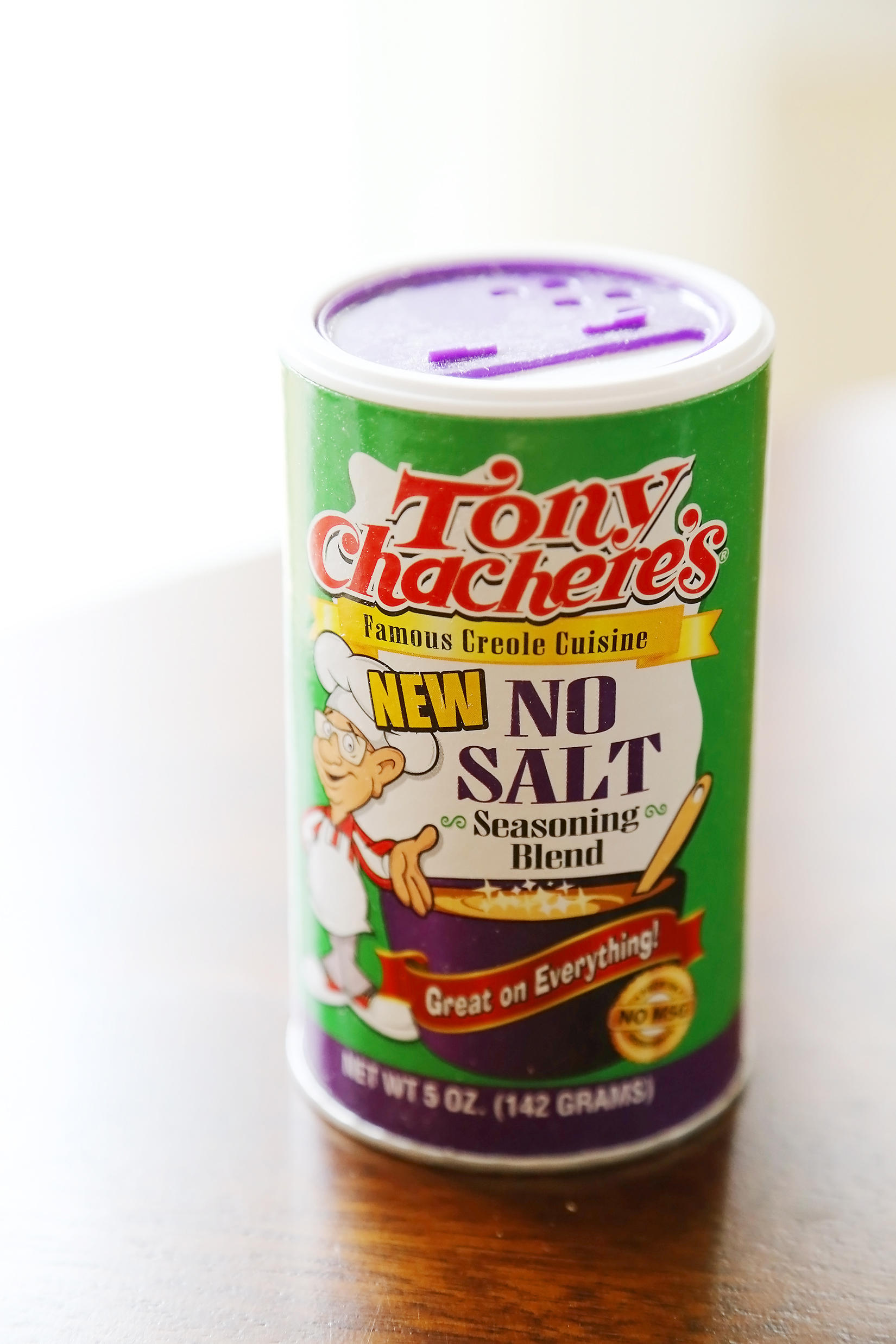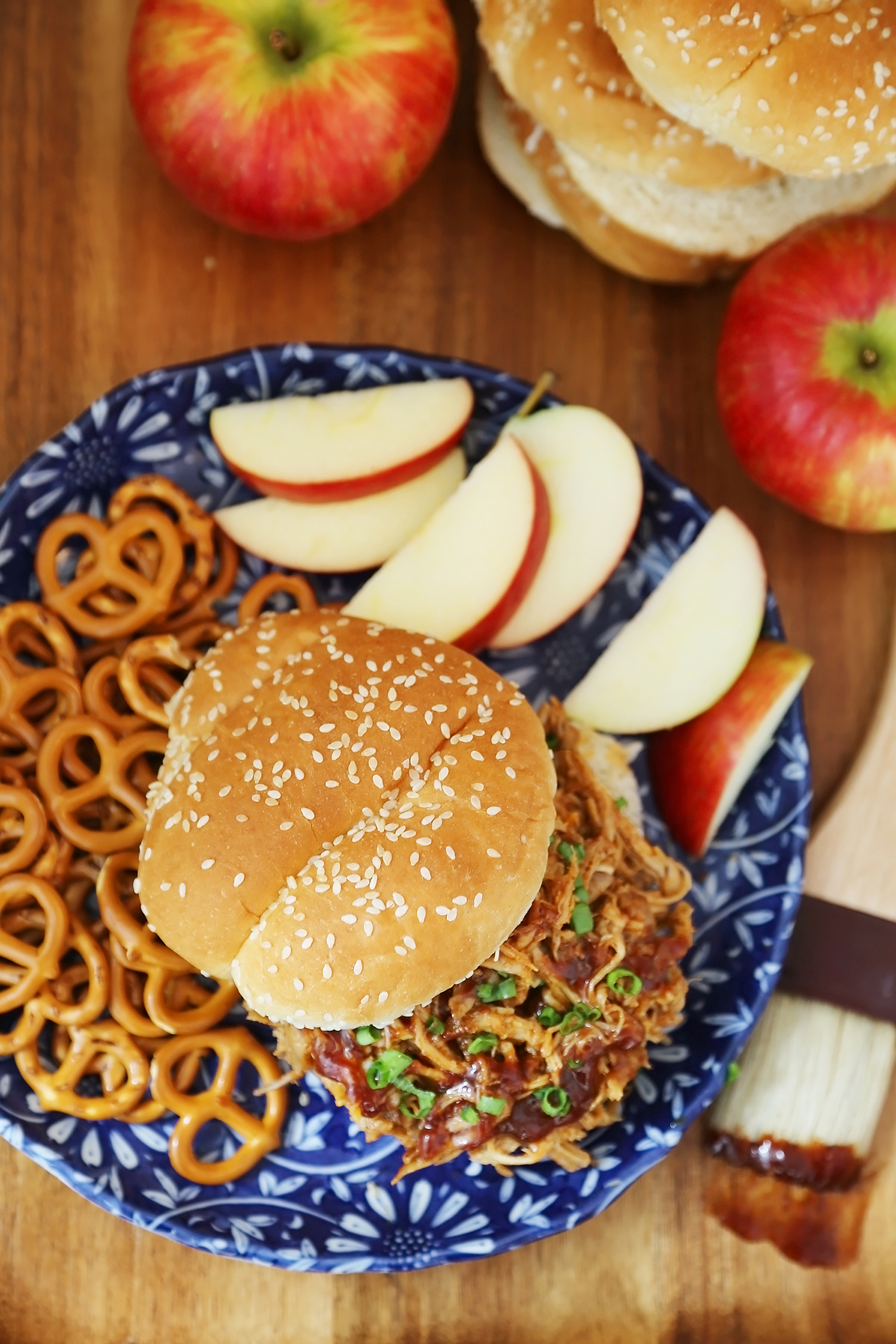 Need something oh-so-good and super easy to cook this week? You will love this pulled pork recipe for any day from a lazy family night in, to feeding crowds of hungry friends. It has quickly become one of our go-to's for a delicious dinner, with hardly any prep or cleanup. You know any dinner without dishes gets my vote!
If you don't have access to apple cider, feel free to skip this sauce and use your favorite homemade recipe, or store bought variety. The real secret in this recipe is the seasoning, so it will still be finger-licking-good with any sauce you like!
I hope you enjoy this recipe as much as my family has, and let me know how yours turns out!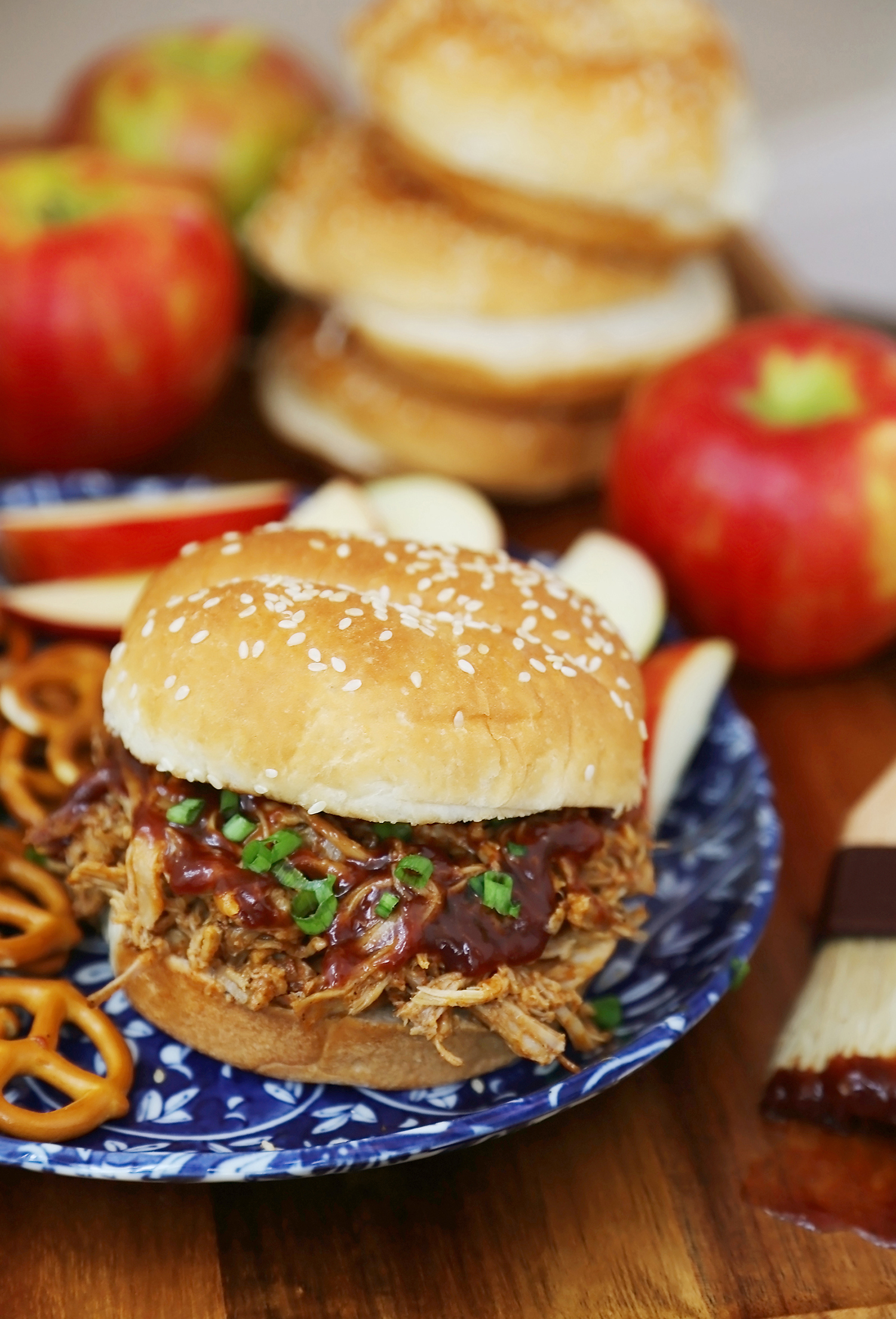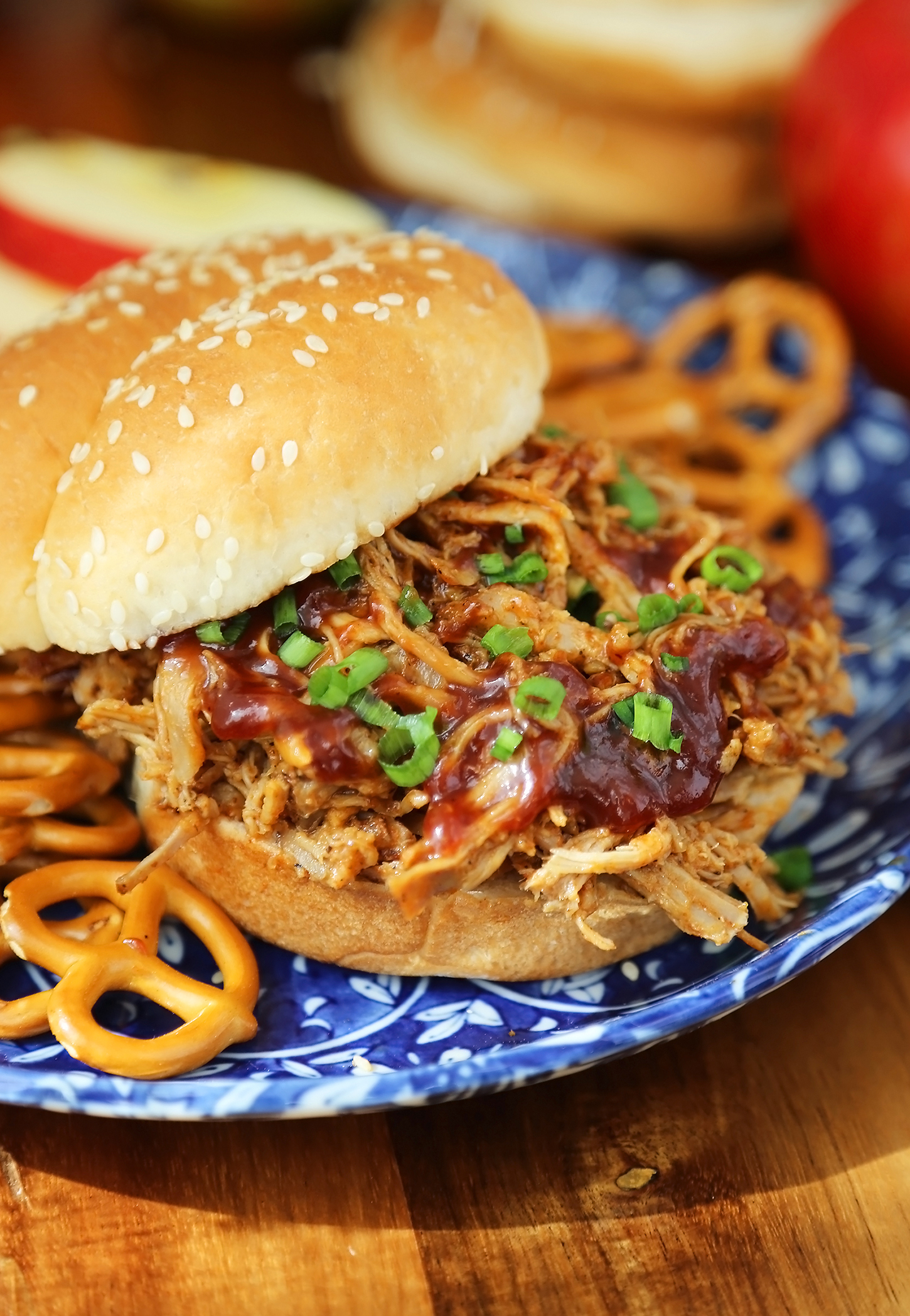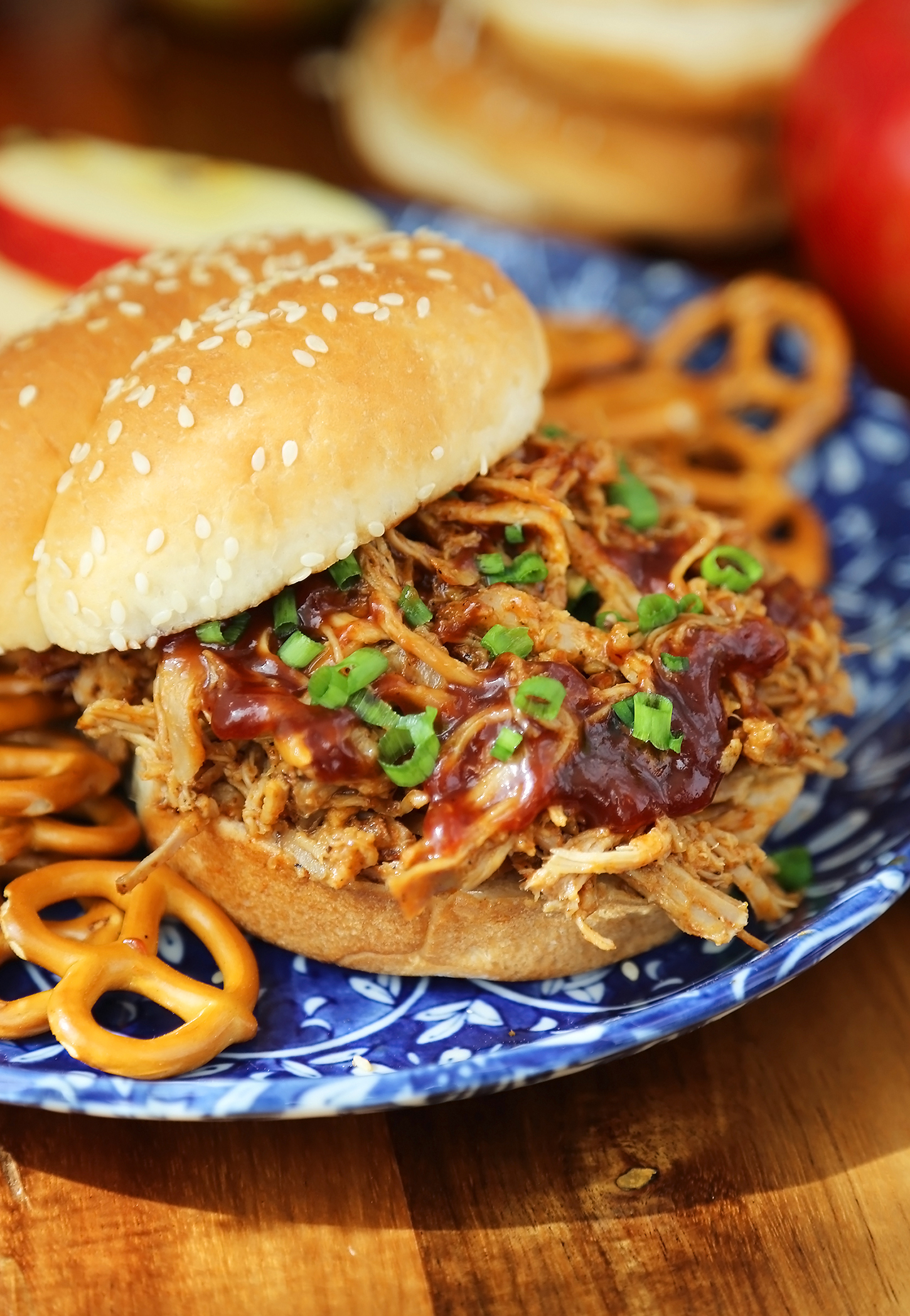 For FREE shipping on orders over $15, use coupon code: GEORGIAFREE15


Slow Cooker Apple Cider BBQ Pulled Pork
Ingredients
For the Apple Cider BBQ Sauce:
2/3 cup ketchup
2/3 cup apple cider
1/2 cup honey
3 garlic cloves, minced
5 Tbsp. apple cider vinegar
2 Tbsp. Dijon or spicy brown mustard
1 tsp. Worcestershire sauce
1/2 tsp. onion powder
1/2 tsp. smoked paprika
1/4 tsp. freshly ground black pepper
For the Pulled Pork:
1 (3 lb.) boneless pork shoulder or pork loin, trimmed of excess fat
2 Tbsp.  brown sugar
Seeded hamburger buns, optional
Instructions
For the Apple Cider BBQ Sauce:
Whisk all ingredients together in a medium saucepan set to medium heat. Bring to a boil, then reduce heat to low. Cook for 30-45 minutes, whisking occasionally, until sauce has thickened. Remove from heat. Pour sauce into a re-sealable jar or container. Refrigerate until ready to use. Sauce will continue to thicken as it cools.
For the Pulled Pork:
Place pork into your slow cooker. Rub brown sugar and Tony Chachere's No Salt Seasoning Blend all over pork. Cover and cook on High heat setting for 4 hours. Flip pork over after first 2 hours.
Remove pork to cutting board, and shred using 2 forks. Return shredded pork to slow cooker. Mix with remaining juices and barbecue sauce. Cover and cook on Low heat setting for 15 minutes, or until warmed.
To Serve:
Using a slotted spoon, spoon about 1/2 cup of pork mixture on bottom half of each bun. Cover with top half of each bun. Pork mixture can be kept warm on Low heat setting up to 2 hours; stir occasionally.
Notes
Disclosure: This post was sponsored by Tony Chachere's Famous Creole Cuisine.® All opinions are my own.