A hug in a bowl! Full of veggies, tender orzo and fresh lemon juice, the bright flavors and hot broth are full of comforting goodness. Serve it with a crusty bread and a leafy green salad for a hearty and healthy family meal.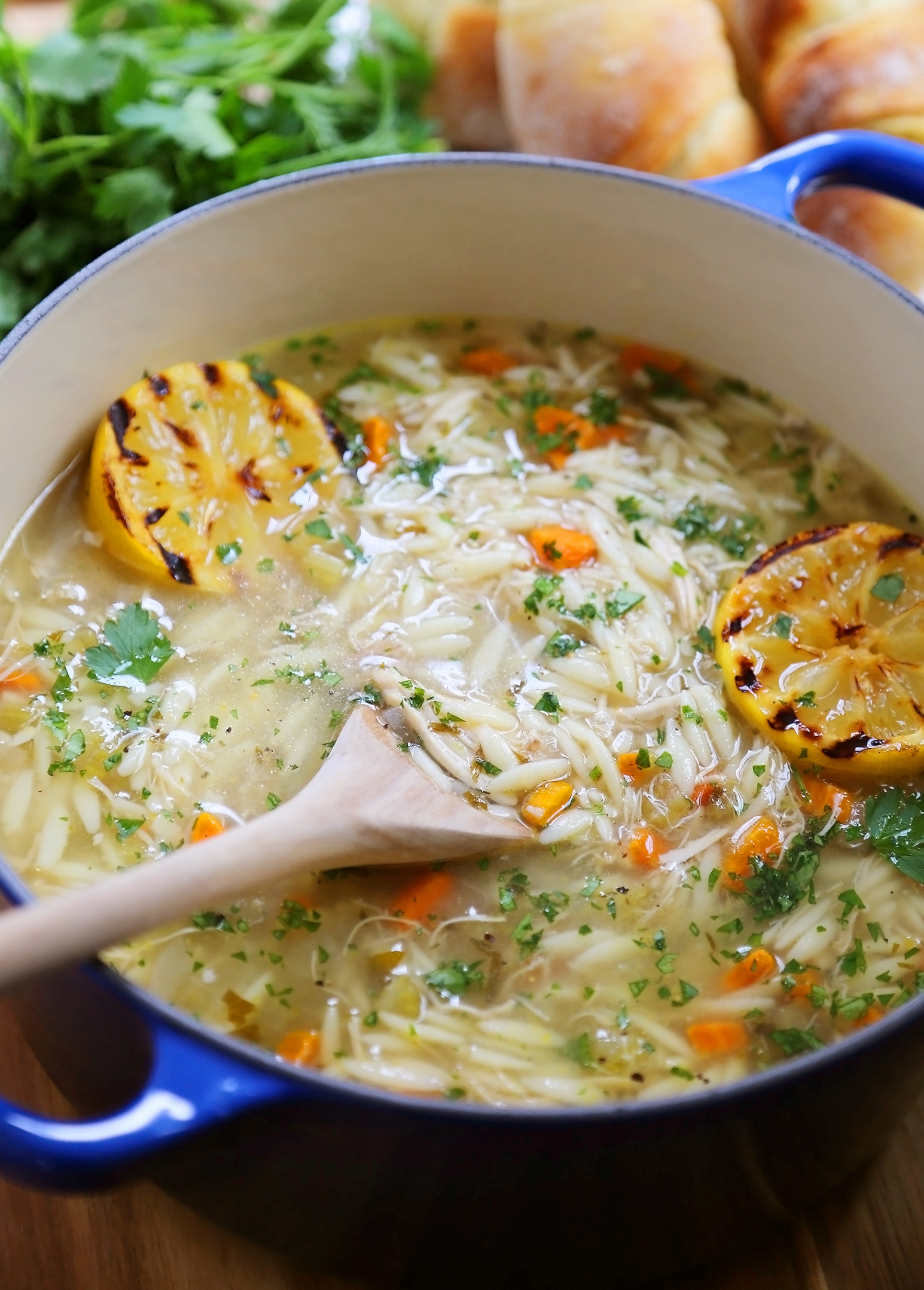 To ease a pesky cold or add some comforting goodness to your day, there's nothing better than a warm bowl of chicken soup.
This variety happens to be our go-to in my house, since it's chock full of all the good stuff – hearty veggies, tender pasta and chicken, and simple seasonings. Combined with fresh herbs and a bright, citrusy broth, the flavors in this easy, filling soup make it an easy family favorite. This heaping bowl o' love transcends all seasons – we eat it from summer to winter!
This spoon-slurping-good, lemony chicken orzo soup will have you coming back for seconds. Seriously. It can be made simply from scratch in under 30 minutes, and is just so, so delicious. Dishing it out for family? It's got everything you need in one bowl! Serving for a crowd or a special occasion? Scoot a loaf of warm, fluffy garlic bread on the side (and maybe a green salad?) to amp up the presentation and flavor!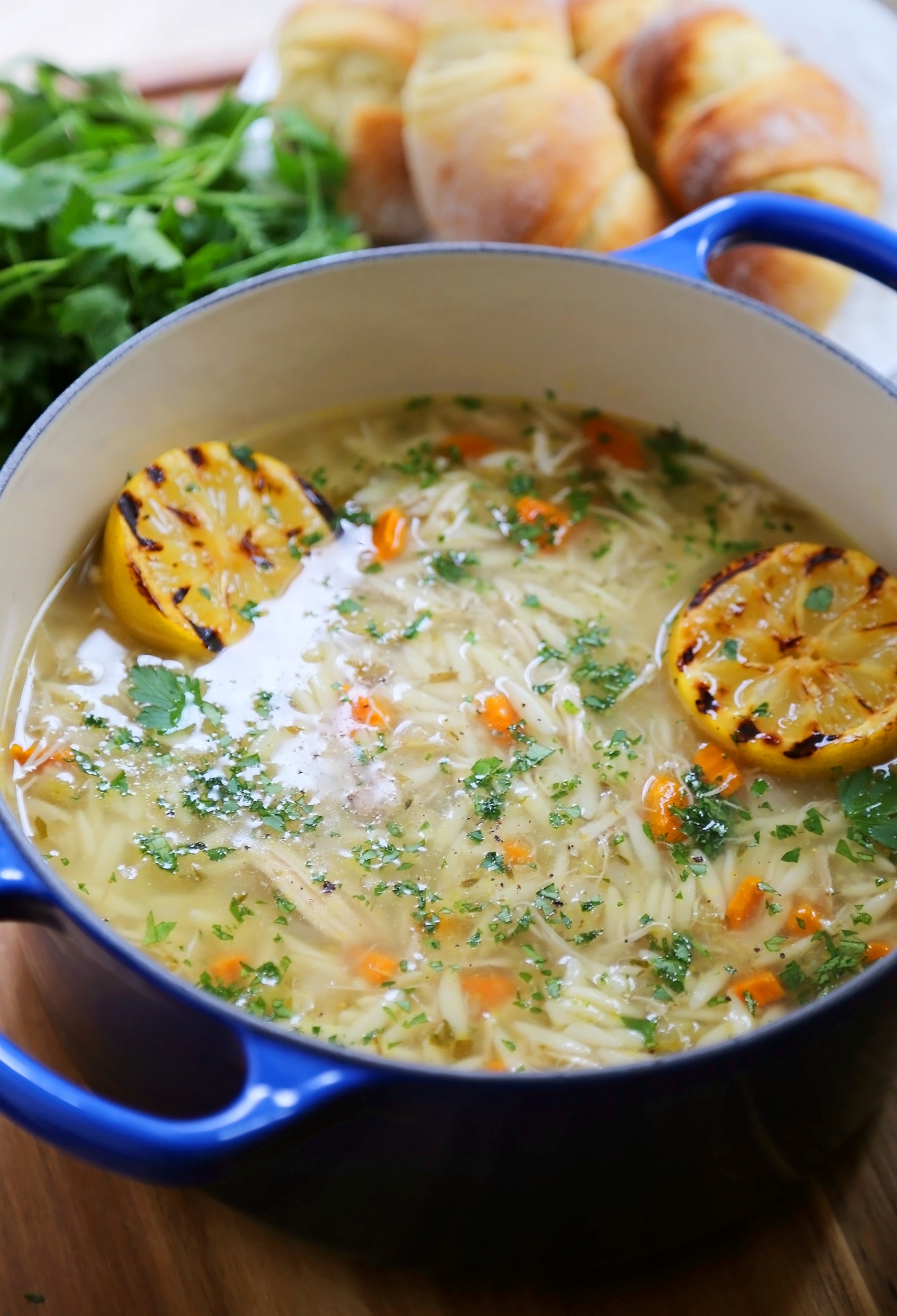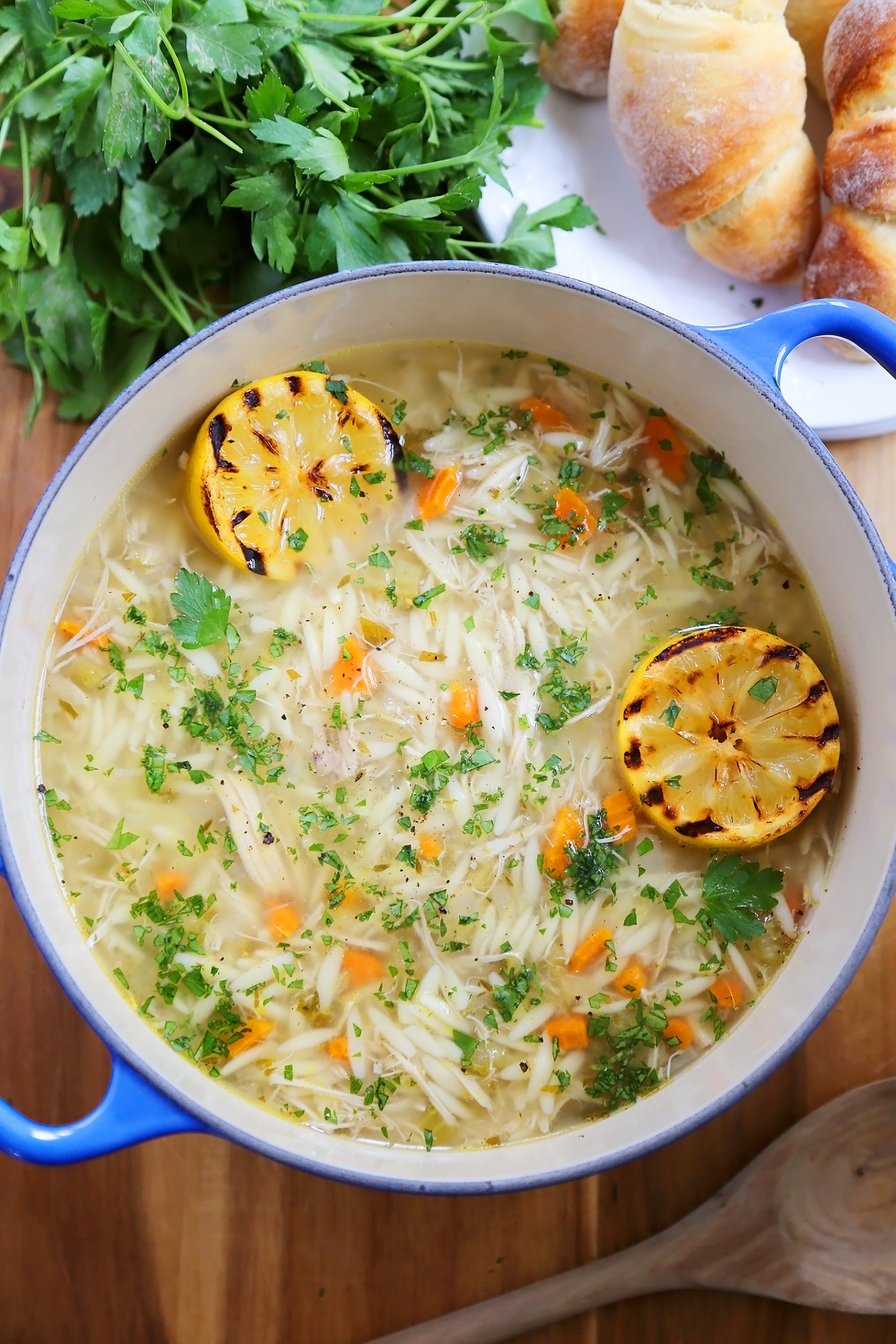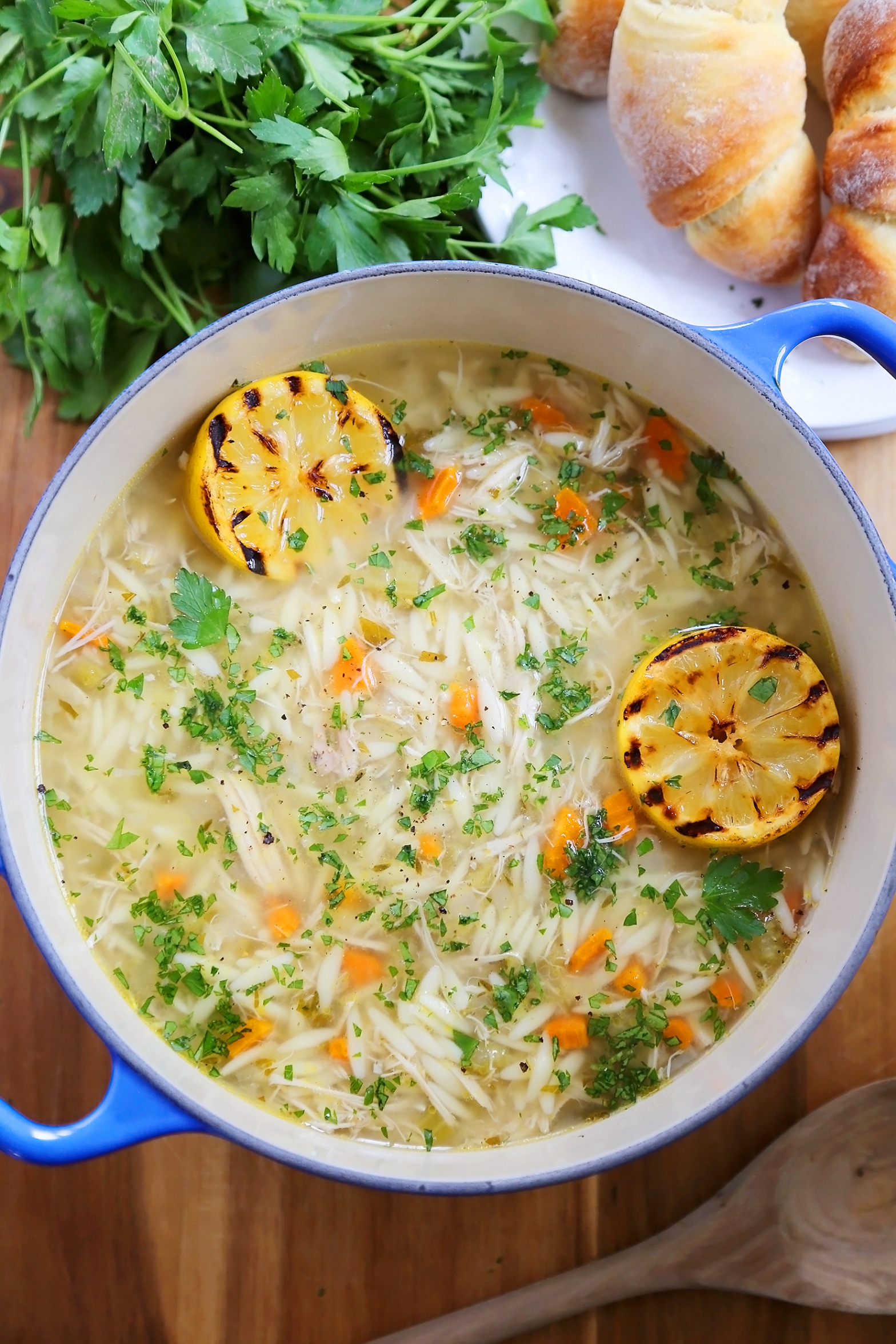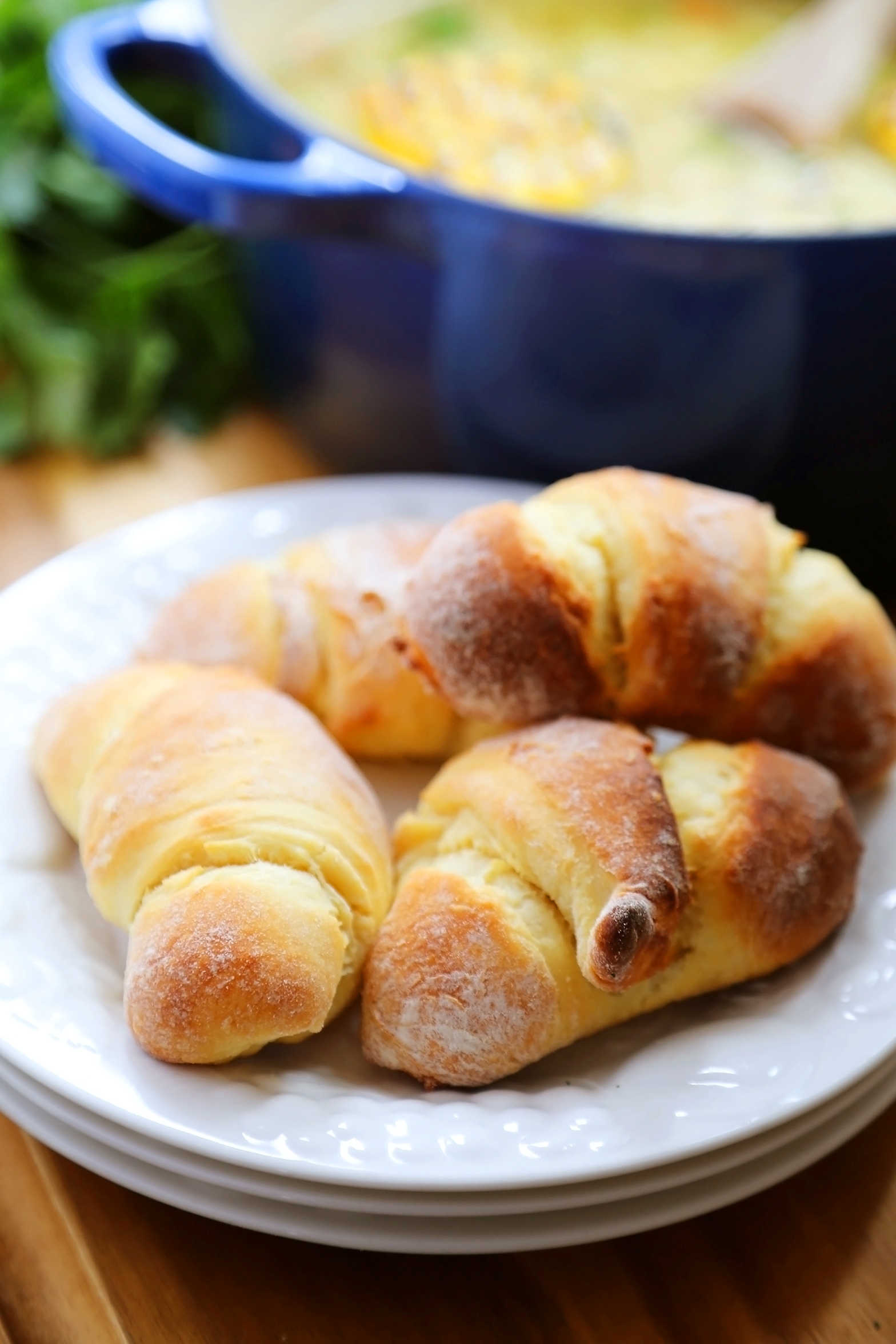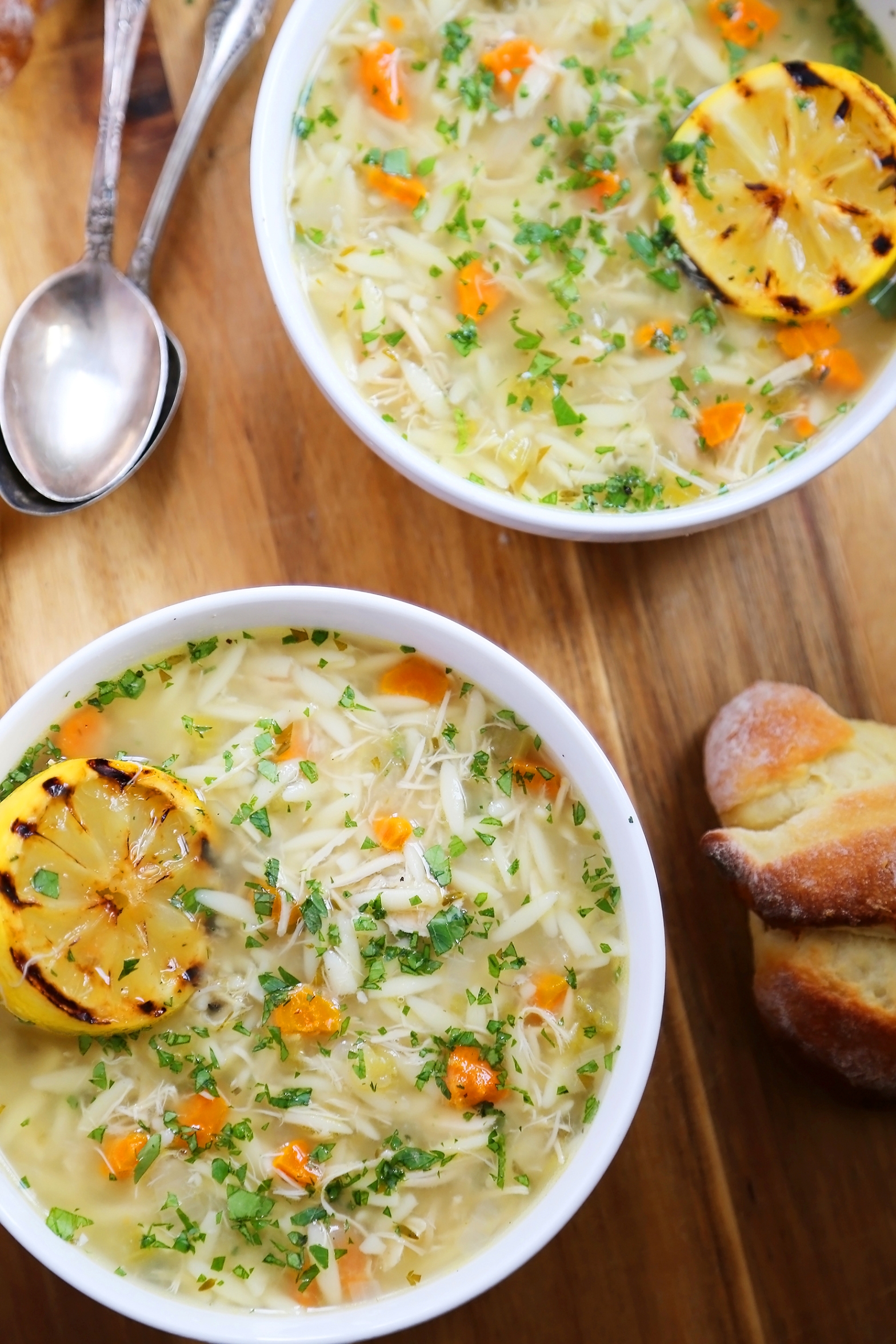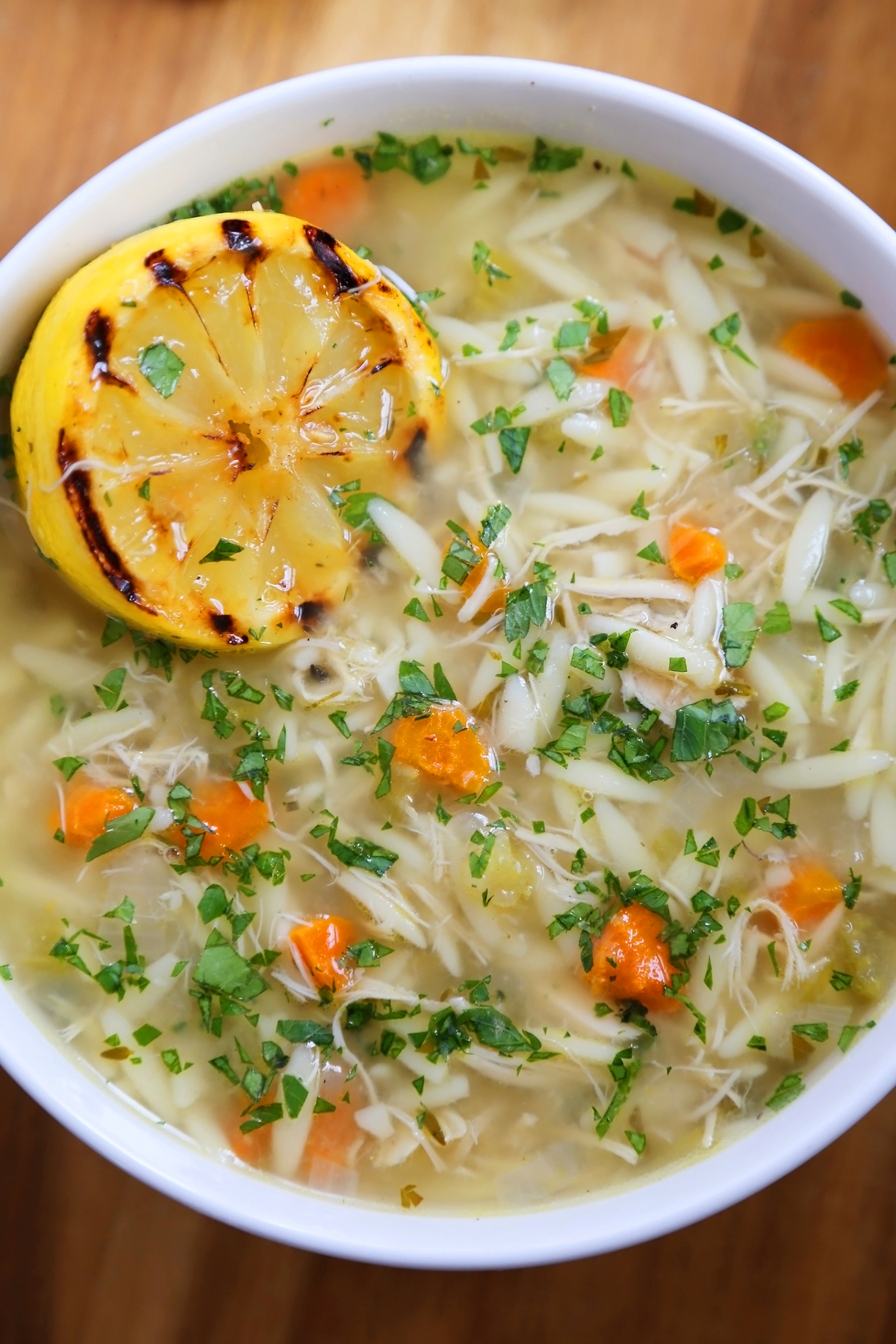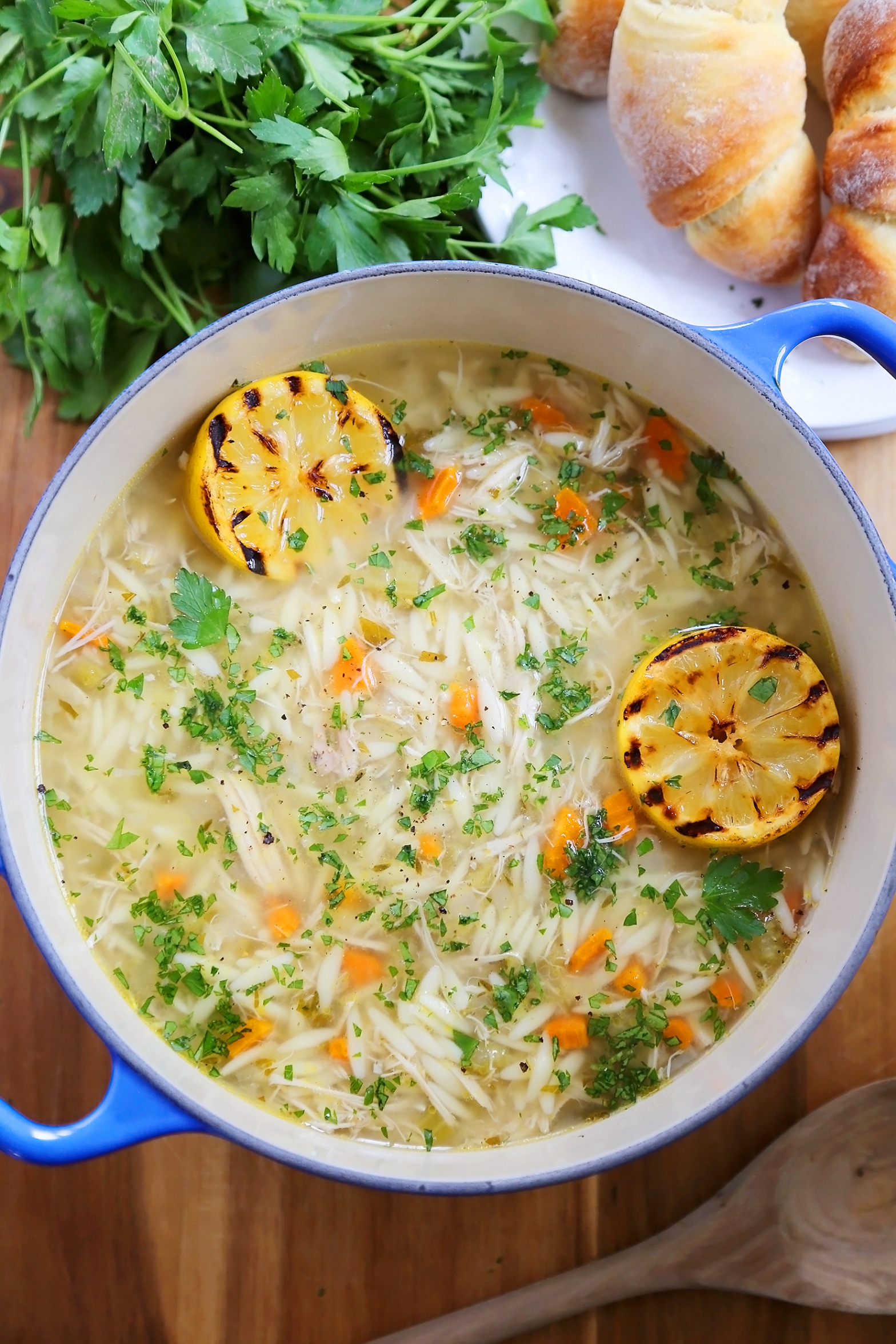 Lemon Orzo Chicken Soup
Ingredients
2 Tbsp. olive oil, divided
1 lb. boneless, skinless chicken thighs or breast*
Kosher salt and freshly ground black pepper
3 carrots, peeled and small diced
2 celery stalks, small diced
3 cloves garlic, minced
1 yellow onion, small diced
1/2 tsp. Italian seasoning
6 cups chicken broth, (or three 32 oz. containers)
1 cup dry orzo pasta
1 rosemary sprig
1 lemon, juiced
2 Tbsp. chopped fresh parsley
Instructions
Chop chicken into 1-inch pieces. Set aside.
In a large pot or Dutch oven, heat 1 Tbsp. olive oil over medium heat. Sprinkle chicken with salt and pepper on each side. Cook chicken until lightly browned, stirring frequently, about 5 minutes. Remove chicken to a plate; set aside.
Add remaining 1 Tbsp. oil to the pot. Add carrots, celery, garlic and onion. Cook until tender, stirring occasionally, about 3-4 minutes. Stir in Italian seasoning. Cook an additional minute.
Stir in chicken broth and bring to a boil. Add orzo, rosemary and cooked chicken. Reduce heat to low and simmer until orzo is tender, about 10-12 minutes (If using leftover chicken, add now). Remove from heat. Stir in lemon juice and parsley. Season with salt and pepper, to taste.
Ladle into individual serving bowls.
Enjoy!
Notes
For a vegetarian-friendly option, replace the chicken with 3 cups sliced mushrooms (or omit it altogether), and use veggie broth in place of chicken broth.
Recipe adapted from Damn Delicious