For your holiday table, indulge in a buttery herb-rubbed roasted turkey with bright citrus flavors. This bird is juicy, tender and perfectly suited for special occasions. Grab the simple ingredients and get cooking for your family and friends!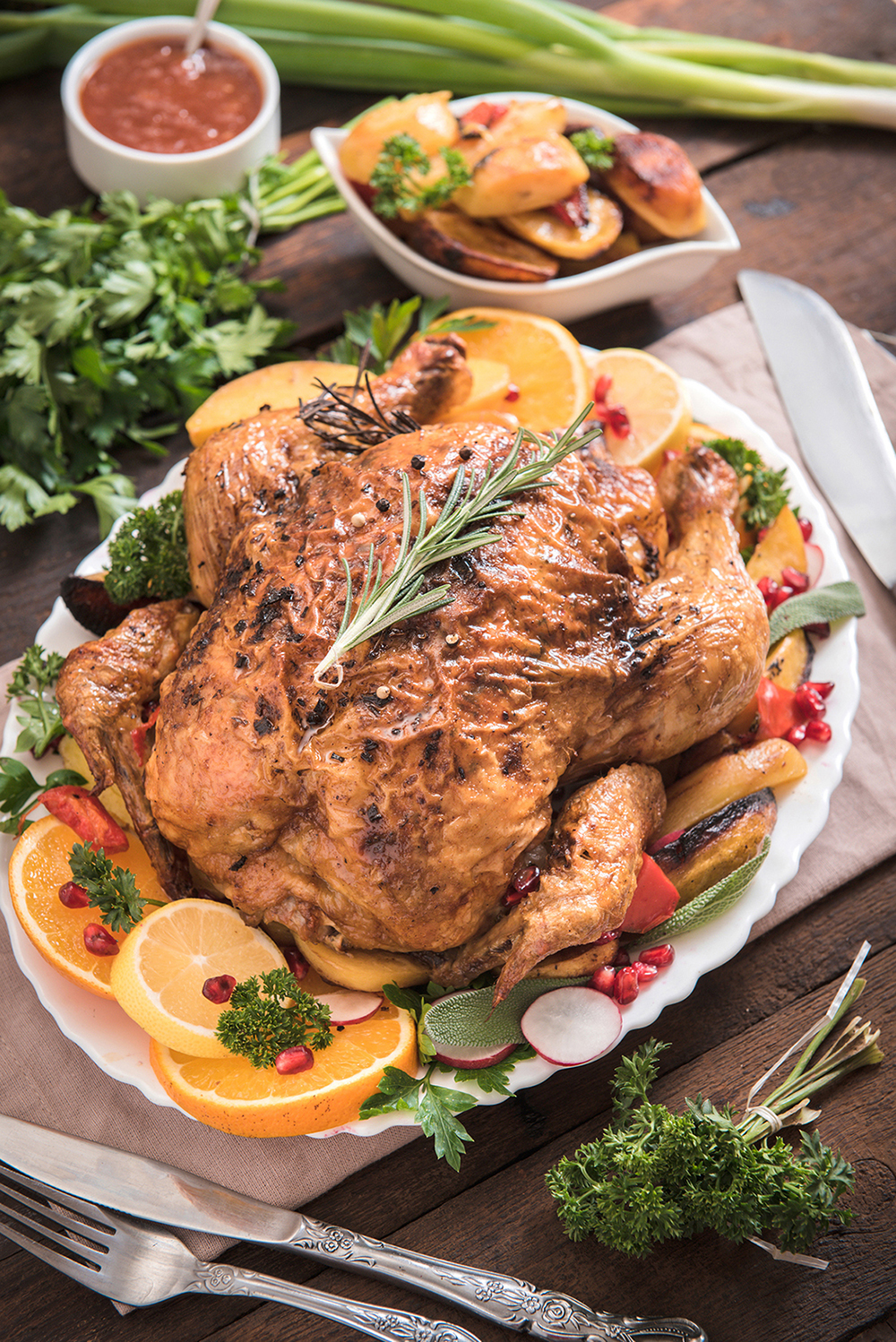 For many decades, a golden, tender roasted turkey has been the centerpiece of my family meals. This is not surprising, given that I grew up on a farm with a small collection of farm animals and wild turkeys! We always enjoyed a beautiful bird for the holidays, and I look forward to passing this classic American tradition on to my daughter one day. However, for now, I will keep loving when she tippy-toes up to the counter to watch me stir a soup, knead dough, and desire to get her hands in the cooking action. She was definitely intrigued when she saw me pull out this 15-pound turkey on a random weeknight. You can tell there aren't many complaints in my home about a second Thanksgiving dinner, in the name of recipe development!
My mini kitchen helper loved helping me whip the creamy herb-citrus butter, and was nearly giddy to rub it all over the turkey. The messier the better for little kids, right?
We were so excited to enjoy this prelude to our classic Christmas dinner, and to really fancy up our beautiful turkey with citrus, sage, rosemary, parsley and ruby red pomegranate pearls. With a side of roasted root vegetables and apple-cranberry chutney, this truly was one memorable family meal.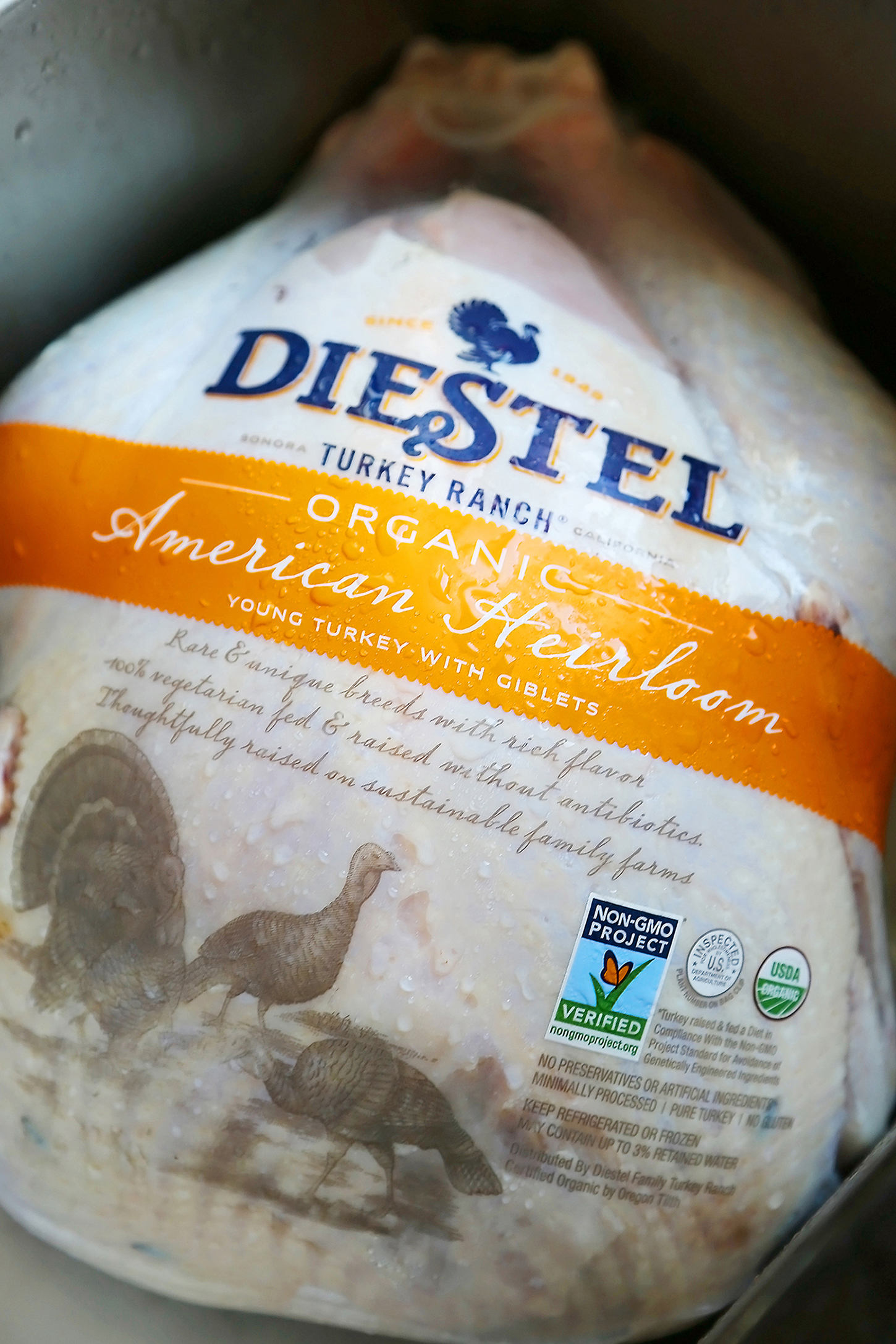 In partnership with Diestel Family Turkey Ranch, I'm excited to bring you my latest and greatest-ever turkey recipe, using Diestel's Organic American Heirloom Turkey!
With these birds, Diestel is preserving rare breeds of turkeys that date back to the 1920s. They're Non-GMO Project Verified and are slow grown in Northern California, where the deep well water and fresh mountain air complements the Heirloom turkey's diet of certified organic grains.
I am so proud to work with this admirable family-owned company, whose thoughtful and sustainable farming methods have kept them going strong for four generations! Diestel is committed to removing the need for antibiotics through offering the birds all-natural food sources and paying close attention to their health. The birds are fed a wholesome vegetarian diet of grains milled and mixed daily on the ranch. This allows them a healthy life and plenty of time to grow, ensuring the highest quality product for their consumers. They've been sticking to these high standards since the ranch was founded in 1949!
As a classic yet progressive company, Diestel also implements composting. Composting eliminates the use of toxic chemicals, fertilizers, and inorganic substances and allows resources to be reused. The Organic Diestel Structured Compost created by Jason Diestel, director of sustainability, improves the farm's soil fertility and reduces the greenhouse gas emissions of products that would normally be land-filled by approximately 70 percent. Diestel's goal is not just to limit their footprint on the environment, but to eliminate it completely. For more information on Diestel's sustainability plan, click here.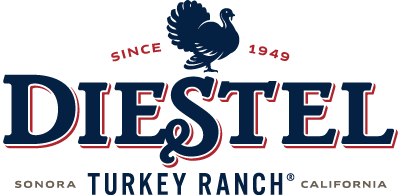 Diestel's holiday turkeys can be purchased online at store.diestelturkey.com, through Amazon Prime, and at select independent, natural and upscale food stores across the country. Visit their store locator to find one near you.
The Diestel Family Turkey Ranch also makes various turkey products, such as deli slices, chorizo and turkey sausage, to enjoy in every season. Find out more about their year-round turkey products here. I bet you'll find one you want to try! I've got my eye on those mouthwatering turkey burgers…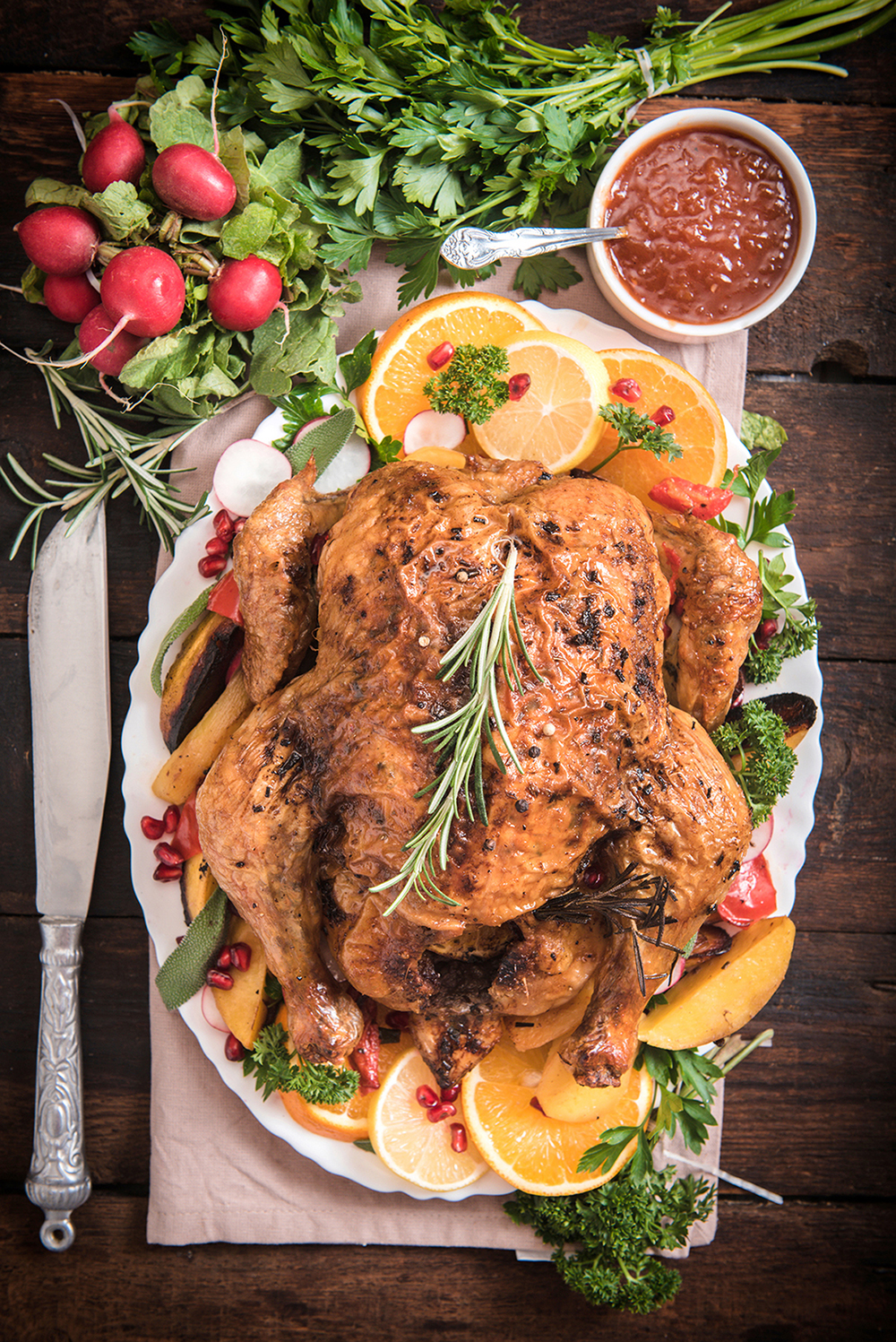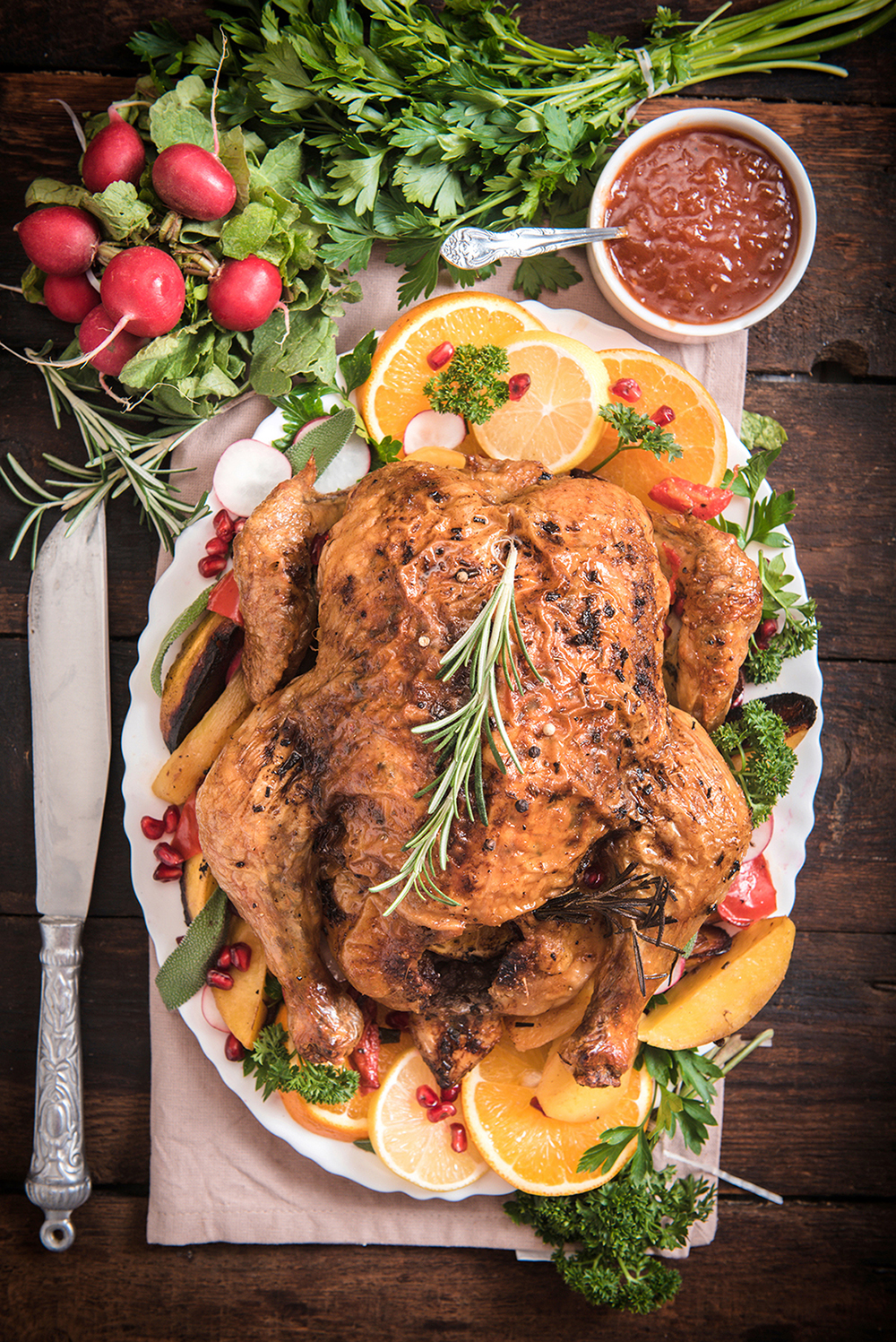 This citrus-herb butter roasted turkey is both easy and elegant. When using simple and high quality ingredients, the flavor in your cooking can really shine! I know you will enjoy this recipe for your own holiday meals, or whatever your occasion may be.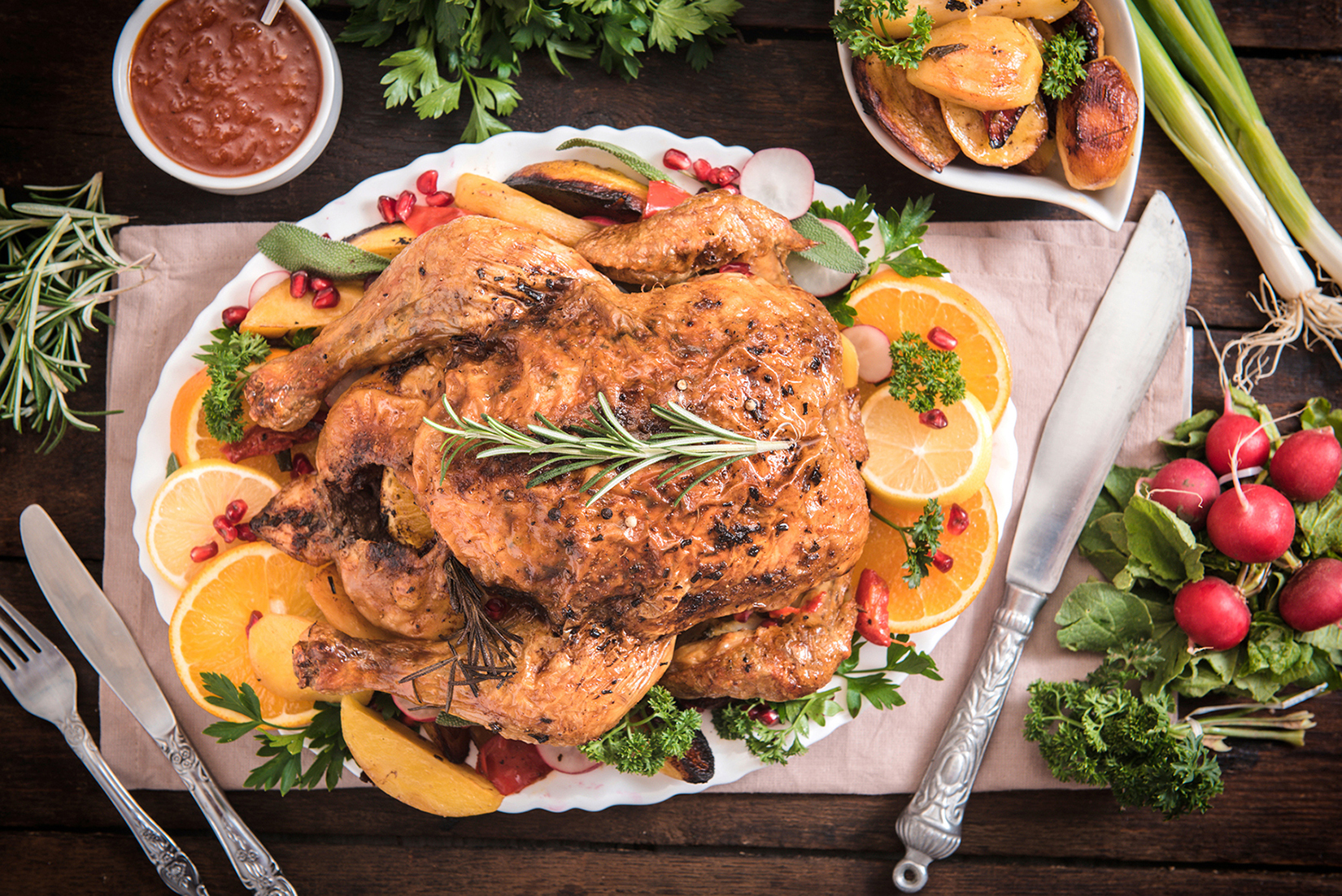 Visit Diestel on Facebook and Twitter for delicious recipe ideas and community sharing!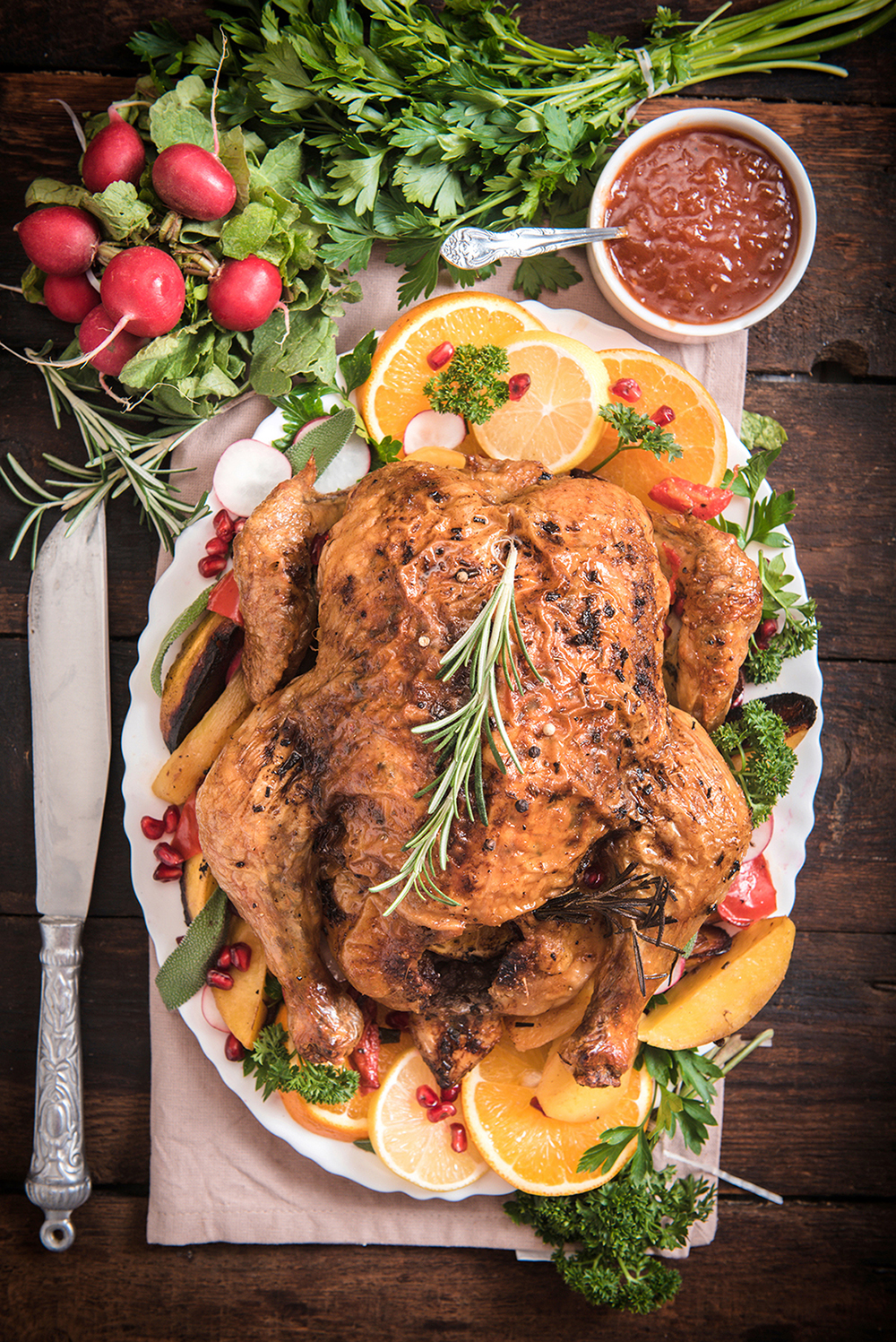 Citrus and Herb Butter Roasted Turkey
Total Time:
3 hours
10 minutes
Ingredients
1 (14 to 16-pound) American Heirloom Diestel Turkey, thawed completely
1 stick (1/2 cup) unsalted butter, softened
1 navel orange, zested
1 lemon, zested
3 garlic cloves, minced
4 Tbsp. chopped fresh sage
3 Tbsp. chopped fresh rosemary
3 Tbsp. chopped fresh thyme
1/2 tsp. kosher salt
1/2 tsp. freshly cracked black pepper
Instructions
For the citrus-herb butter:
In a small bowl, combine all ingredients and stir together thoroughly. Set aside.
For the turkey:
Preheat the oven to 325 degrees F.
Remove turkey from packaging and discard internal organs. Place turkey on top of a roasting rack inside a large roasting pan.
Pat dry all over with paper towels. Tuck wing tips underneath the turkey. Carefully loosen skin by running your hand between skin and breast meat, then leg meat. Evenly rub butter mixture under and over the turkey's skin, covering all areas, so that the entire turkey has been buttered.
Sprinkle turkey all over with salt and pepper. Tie the legs of the turkey together with kitchen twine.
Roast for 3 to 3-1/2 hours, according to the size of your turkey. Remove from oven and insert a meat thermometer to test doneness. Turkey is done when temperature registers 180 degrees in thigh, and 170 degrees in breast.
Let turkey rest at room temperature for 30 minutes before carving.
Enjoy!