Twirl a fork into this refreshing and oh-so simple cold noodle salad! Crunchy cucumbers and peppers, creamy miso and zesty citrus make these noodles irresistibly good. Enjoy this 15-minute recipe for dinner tonight!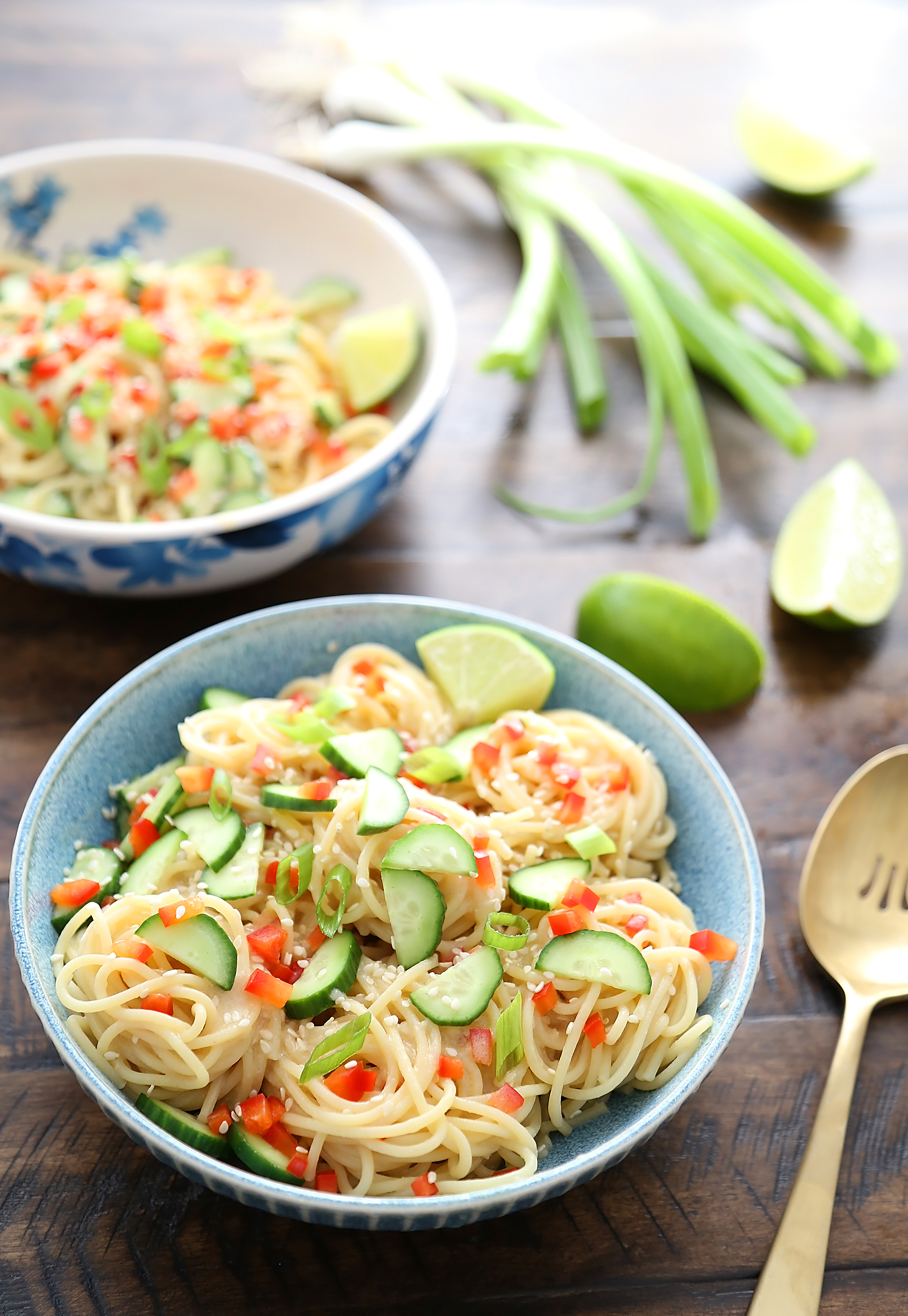 To beat the summer heat, you can usually find us dipping in the lake after a long day. It's become a favorite tradition on warm evenings to pack a picnic and lay by the water with a spread of fresh, delicious picnic foods. After a refreshing swim, we are usually noshing on fresh fruits and veggies, but hungry for a light meal when we return home.
Keeping things easy and stove top-friendly on summer days is key for my family. So, I love to whip up a simple 15-minute dinner like this cool, creamy noodle salad! It is a fun twist on traditional pasta dinners, healthy and family friendly. I love the colorful, crunchy veggies and sesame seeds mixed with the zesty citrus and slippery cold noodles. Every forkful is better than the last, and pairs perfectly with your barbecue favorites.
Feel free to replace the veggies with whatever you have on hand!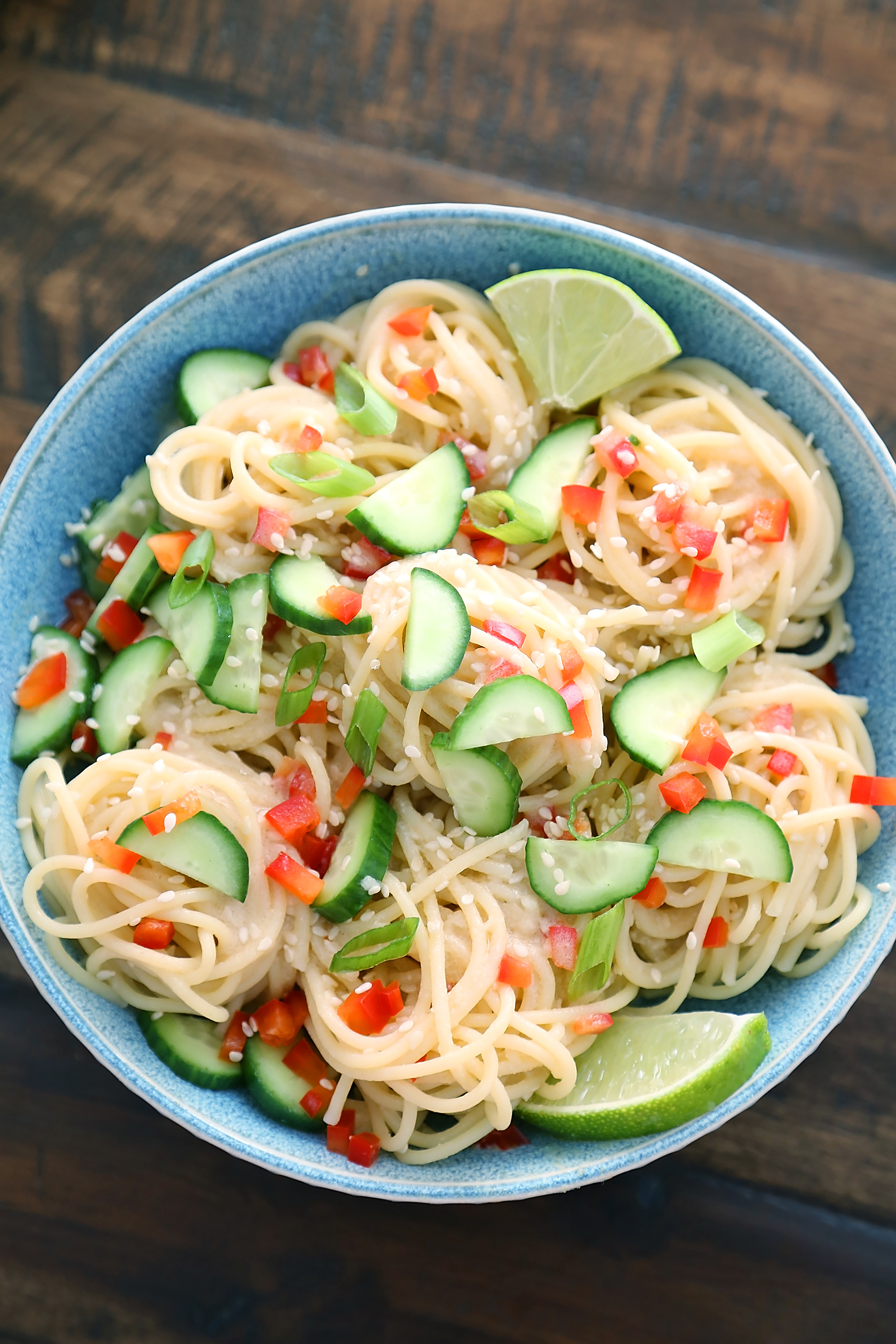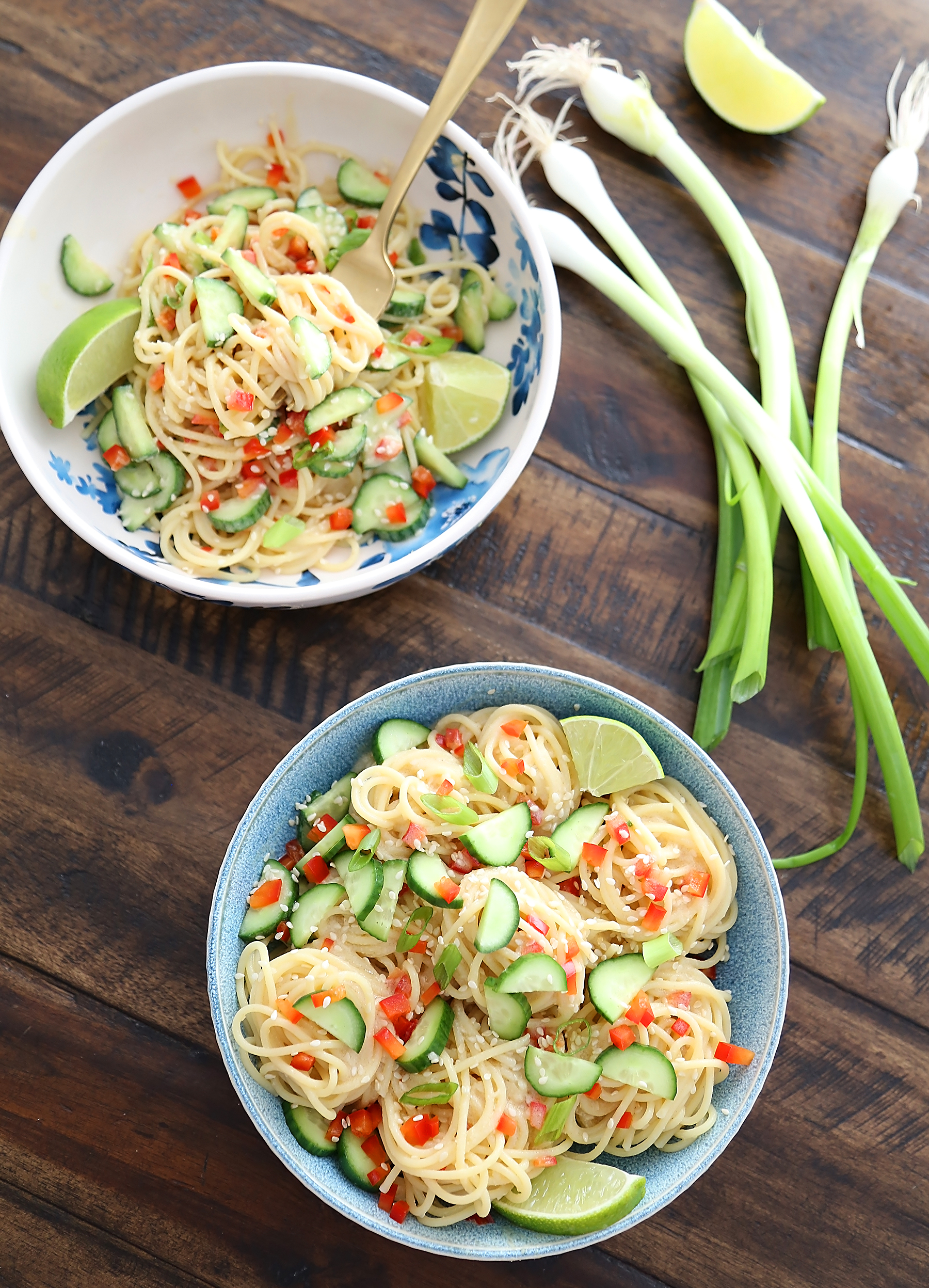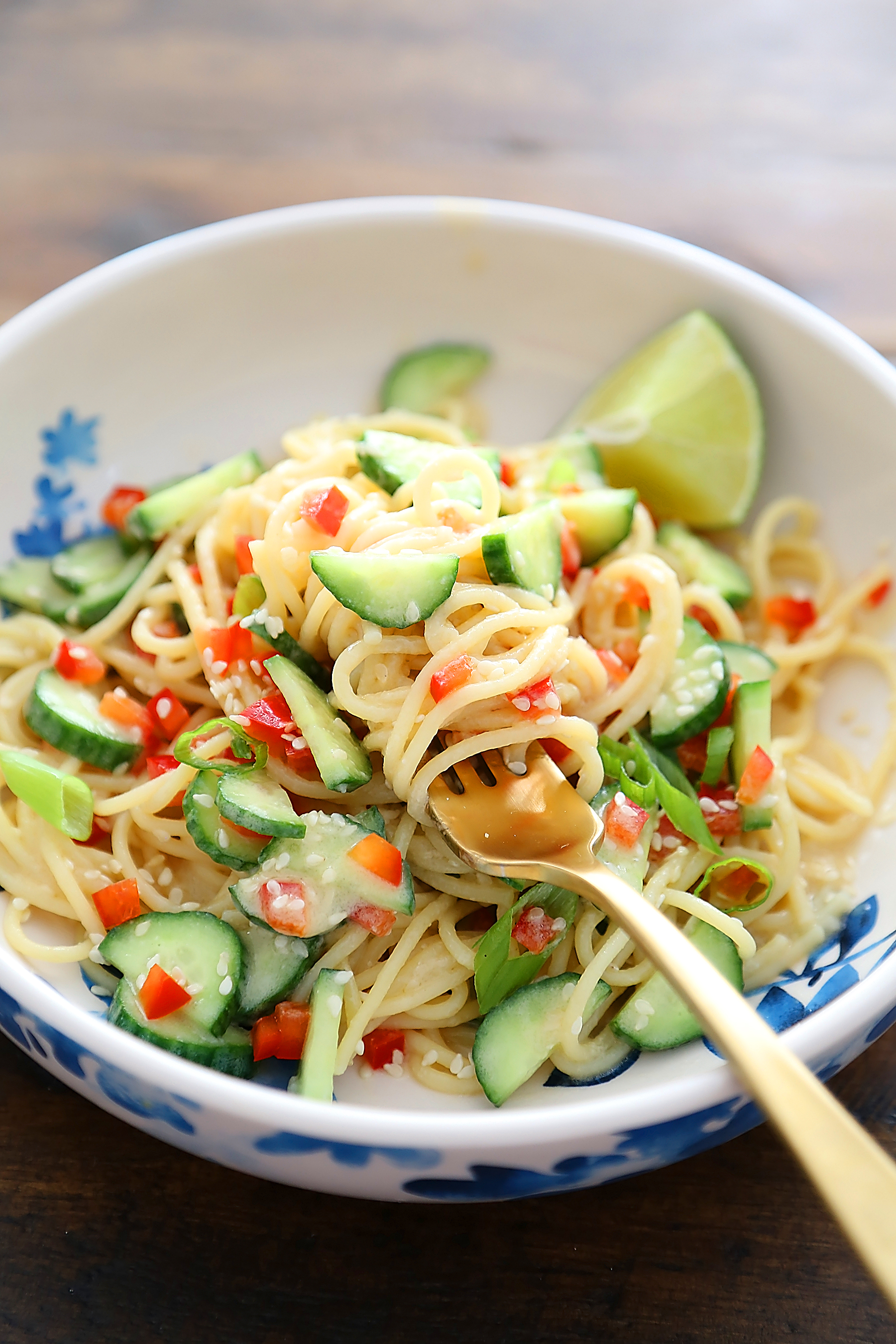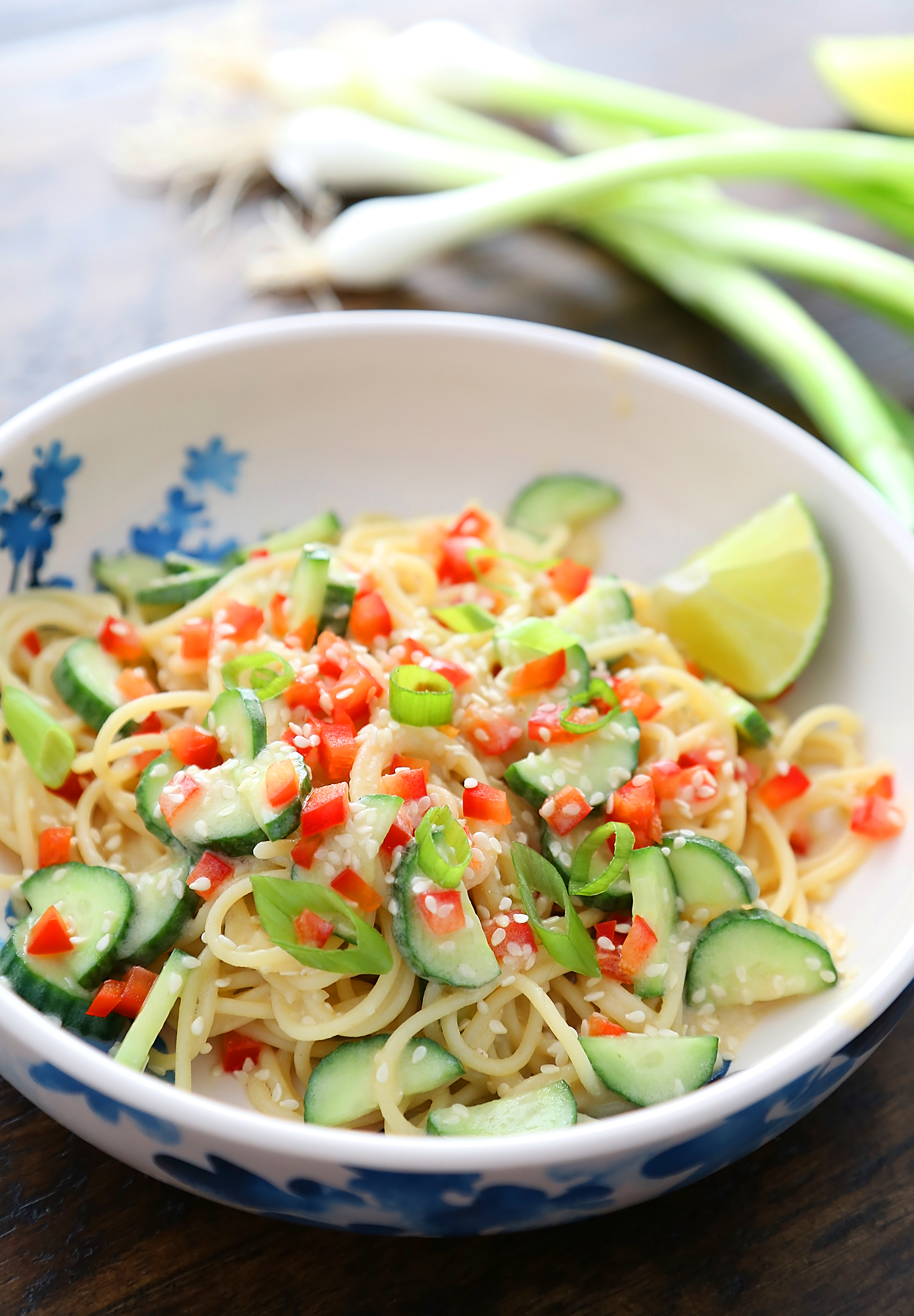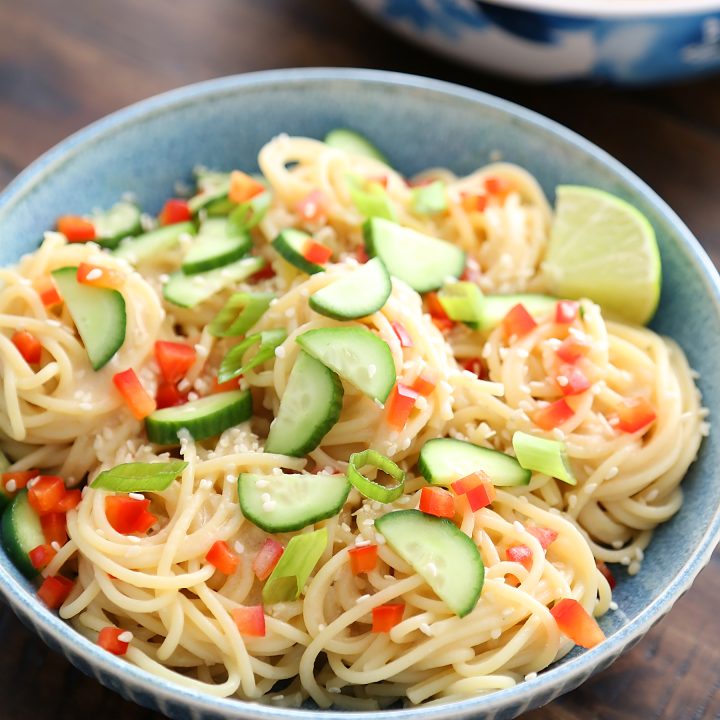 Cold Sesame Cucumber Noodle Salad
Ingredients
1 lb. thin spaghetti
1/2 cup light sweet miso
4 tsp. toasted sesame oil
4 tsp. light brown sugar
2 fresh limes, juiced
1 garlic clove, minced
1/3 cup grapeseed oil
1 red bell pepper, small diced
2 small cucumbers, sliced
4 green onions, chopped
For serving (optional):
Sesame seeds
Fresh limes, sliced
Green onions, chopped
Instructions
In a large pot, boil water for pasta. Add spaghetti and stir to prevent sticking.Cook according to package instructions.
In a large bowl, whisk miso, sesame oil, brown sugar, lime juice and garlic. Asyou whisk, slowly stream in oil until sauce is smooth and thick. Whisk in 2tablespoons water.
Drain spaghetti and rinse with cold water. Shake off any excess water and add to bowlwith sauce. Toss to coat evenly. Add bell pepper, cucumbers, and green onions.
Serve in individual bowls. Top with sesame seeds, fresh limes and additional greenonions, if desired.
Enjoy!
Make Ahead:
Pasta can be made several hours ahead. They tend tosoak up a lot of the sauce as they sit. If you want to make the day before,hold back half of sauce, cover, and chill. Toss with reserved sauce before serving.