Whip up this 6-ingredient, one bowl pan of poufy magic! Top with fresh berries and whipped cream, or any of your favorite fruit toppings. So easy and fun to cook for weekend brunches and lazy Sundays at home.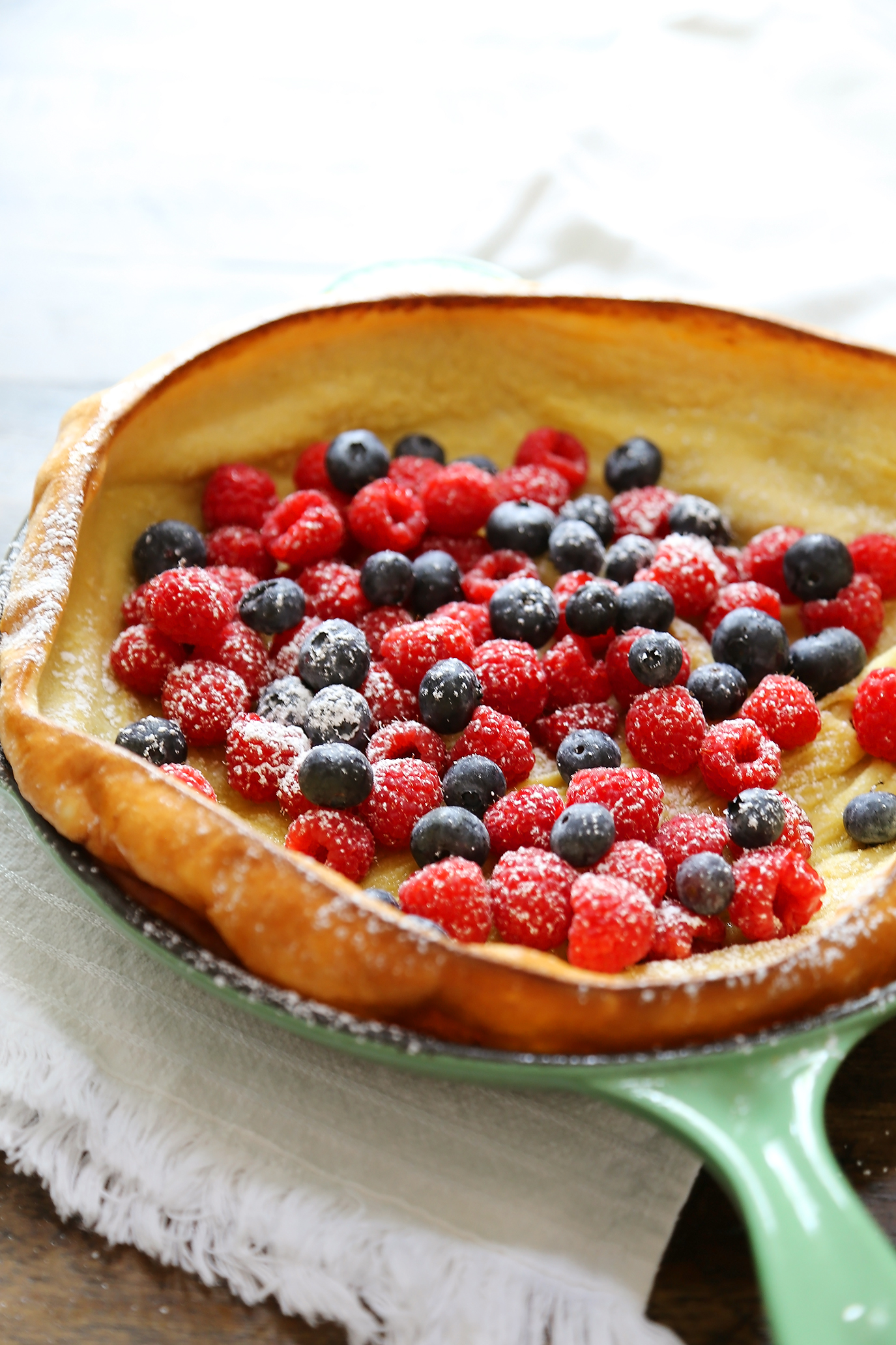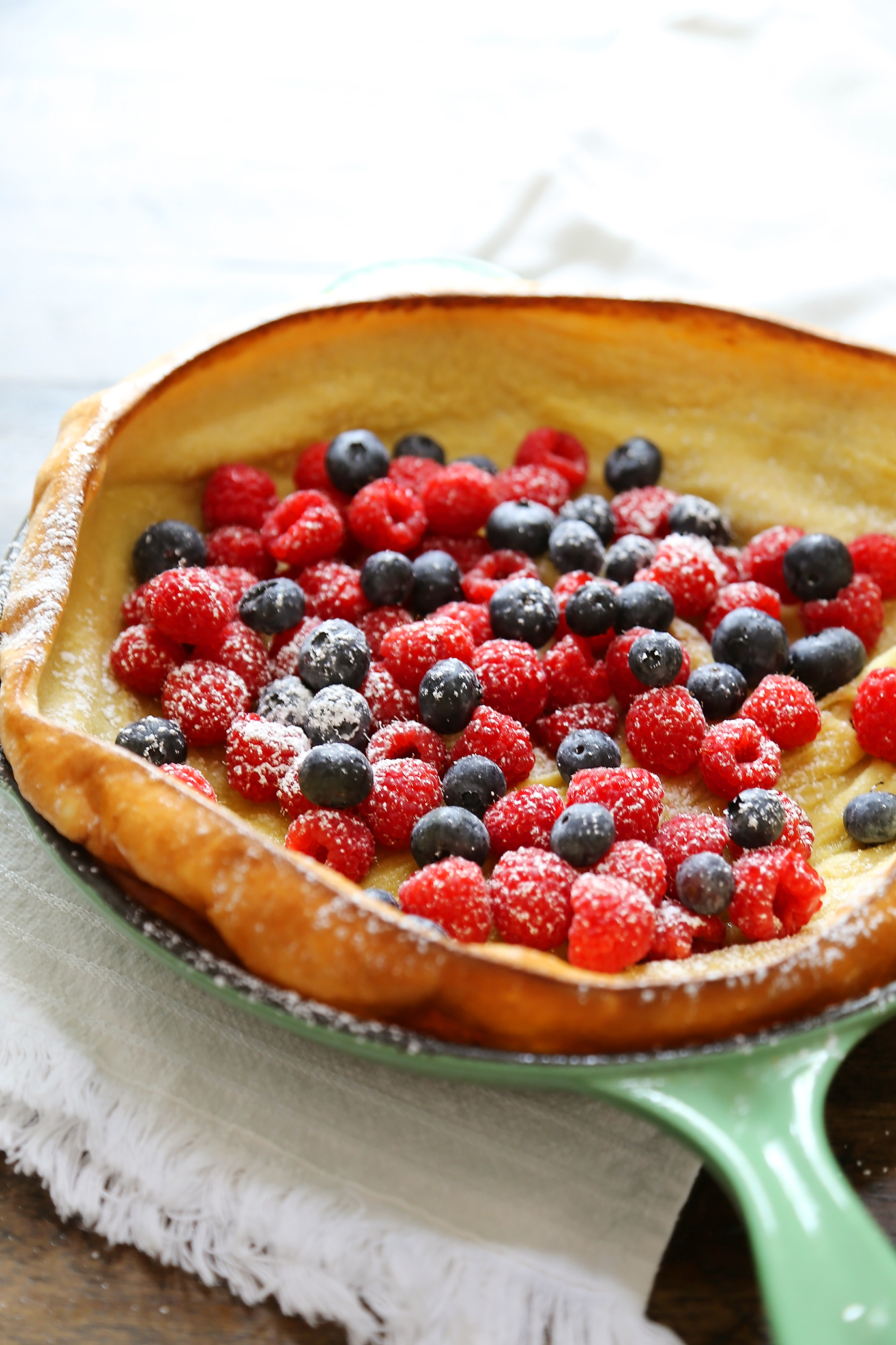 When my mom introduced me to this pancake for the first time, I didn't realize it would be love at first bite! Soft and fluffy, with the extra-eggy pouf of a souffle, a Dutch baby is your new one-skillet pal for the perfect easy breakfast. With a heap of berries and a hot coffee, I can't think of anything better for a Sunday morning.
Tired of making batches of pancakes for a hungry crowd? One Dutch baby easily feeds 6, with hardly any cleanup. Just imagine your crew huddled around the oven, like mine was, watching this creature-like cake burst to life in the oven, rising and puffing around the pan, and then falling gently once you grab the skillet out of the oven. It's pure magic!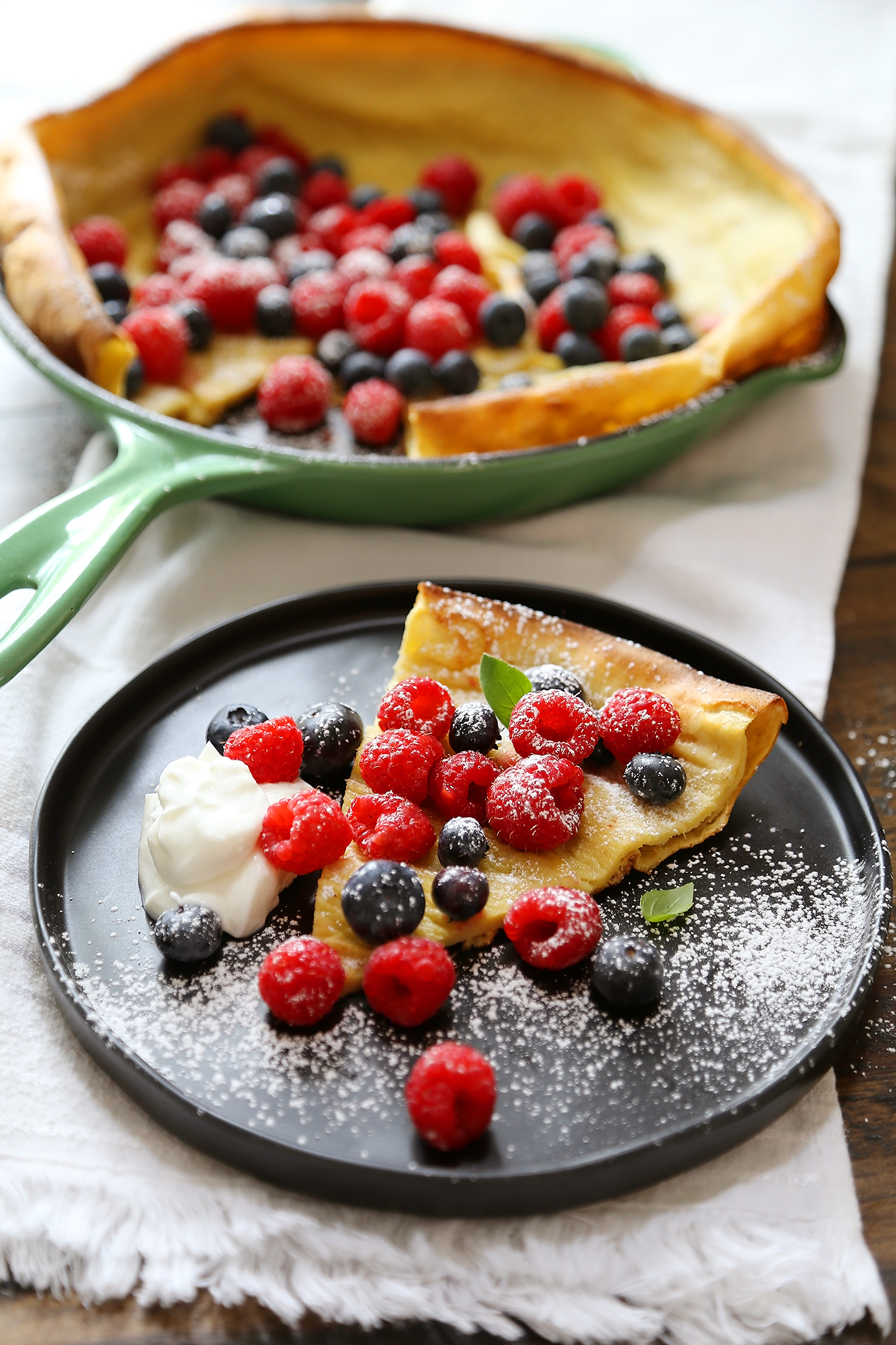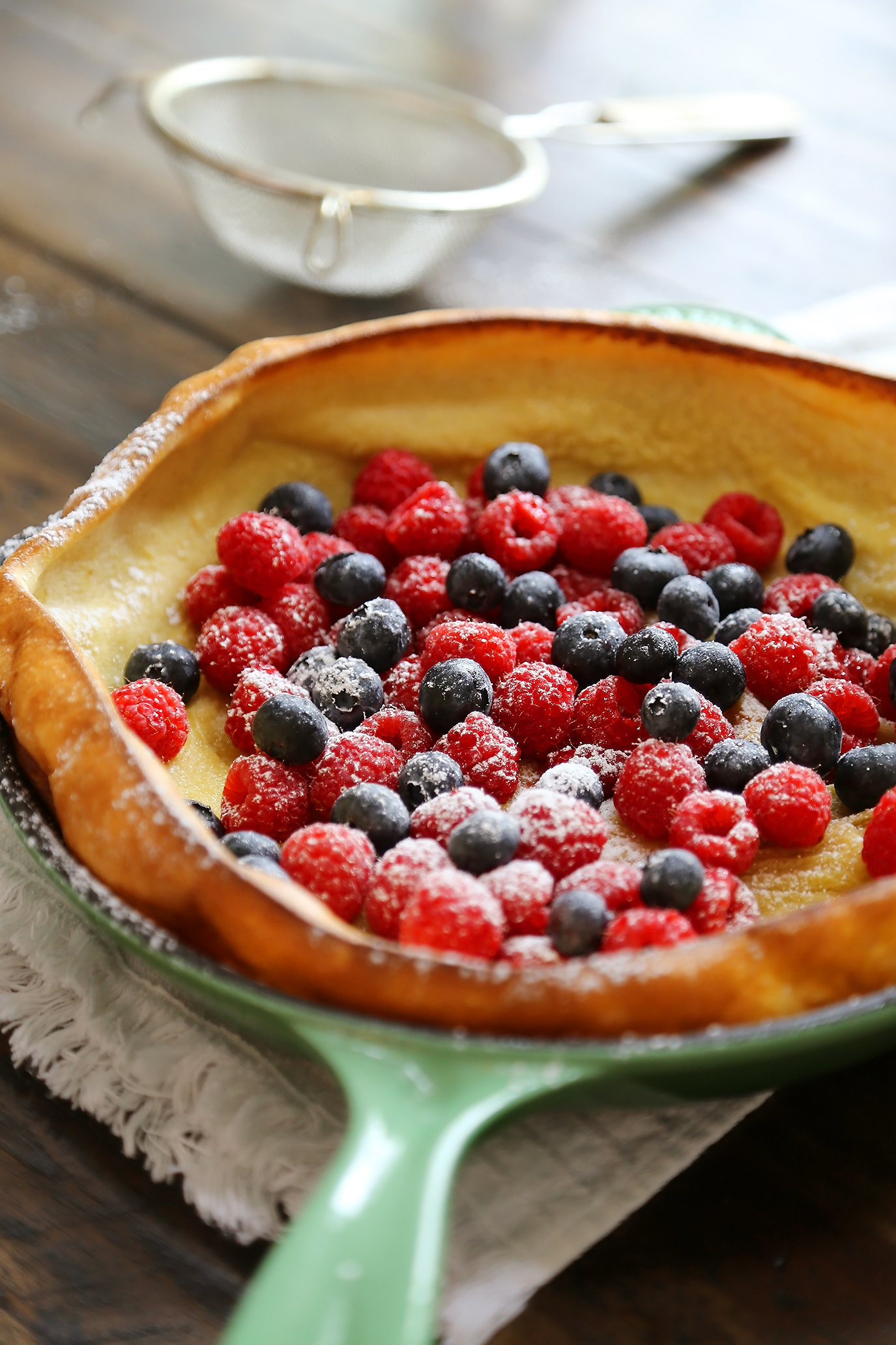 Feeling a little more decadent? Top with sliced bananas and a swirl of Nutella, or slow-sizzled caramelized apples with a dollop of whipped cream. You really can't go wrong, since the Dutch baby is a delish canvas for almost any sweet or savory topping.
It's easy! Just add all of your ingredients to one bowl – flour, sugar, vanilla, eggs, milk – and give it a good whip. Pour into a piping hot buttered skillet (or casserole dish), and pop the whole thing in the oven. Then, let it cook itself while you do other Sunday-ish things, like… go back to bed. Just make sure you set a timer.
Once your alarm bbbrrrr-ings you back to life, hop up, pull the poufy goodness out of the oven and prepare to wow everyone! Even if it's just your cat.
Bake this beautiful Dutch baby for an easy weekend breakfast, or a brunch with friends and family. What's not to love about a puffy pan of butter and sugar, after all?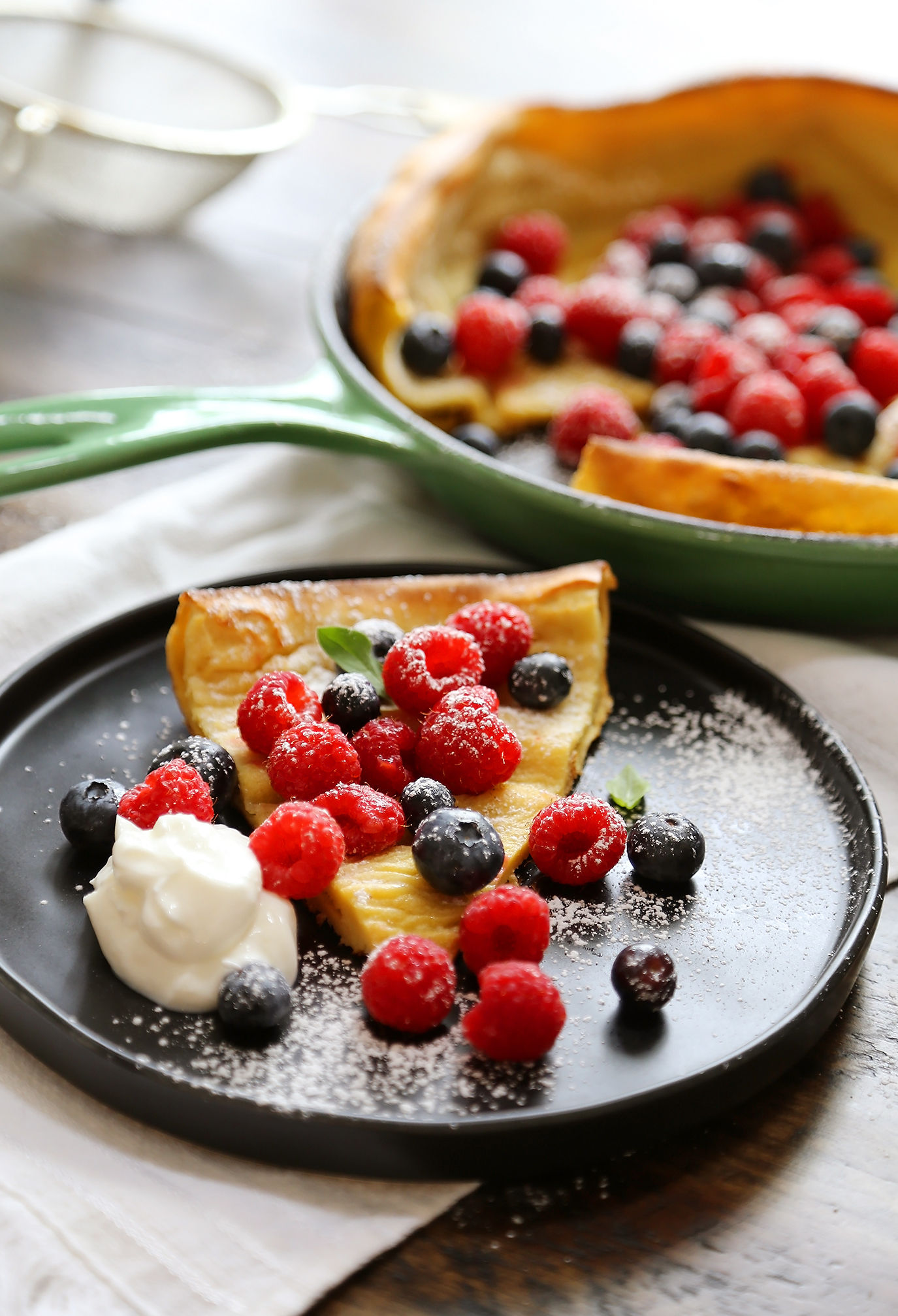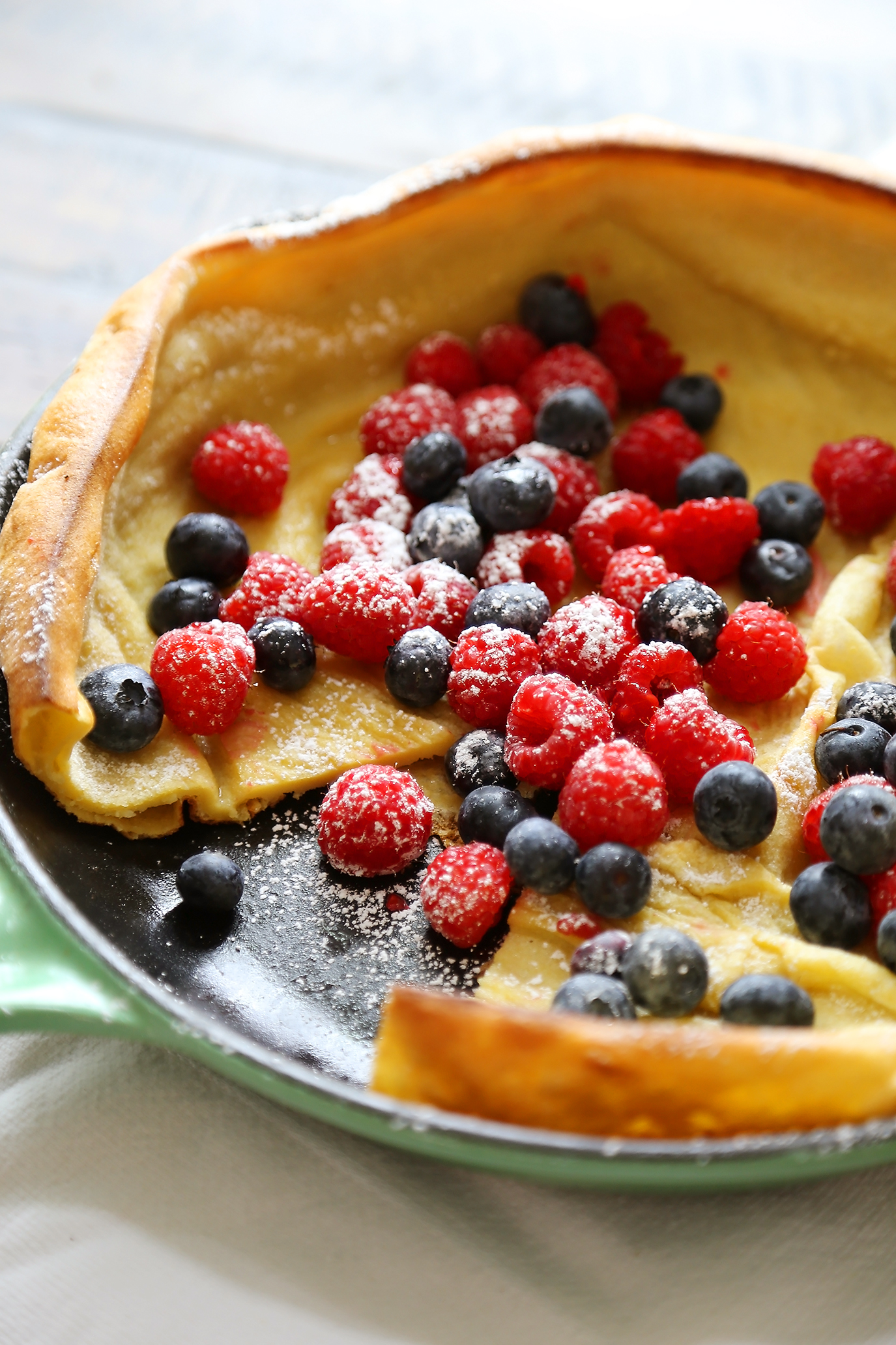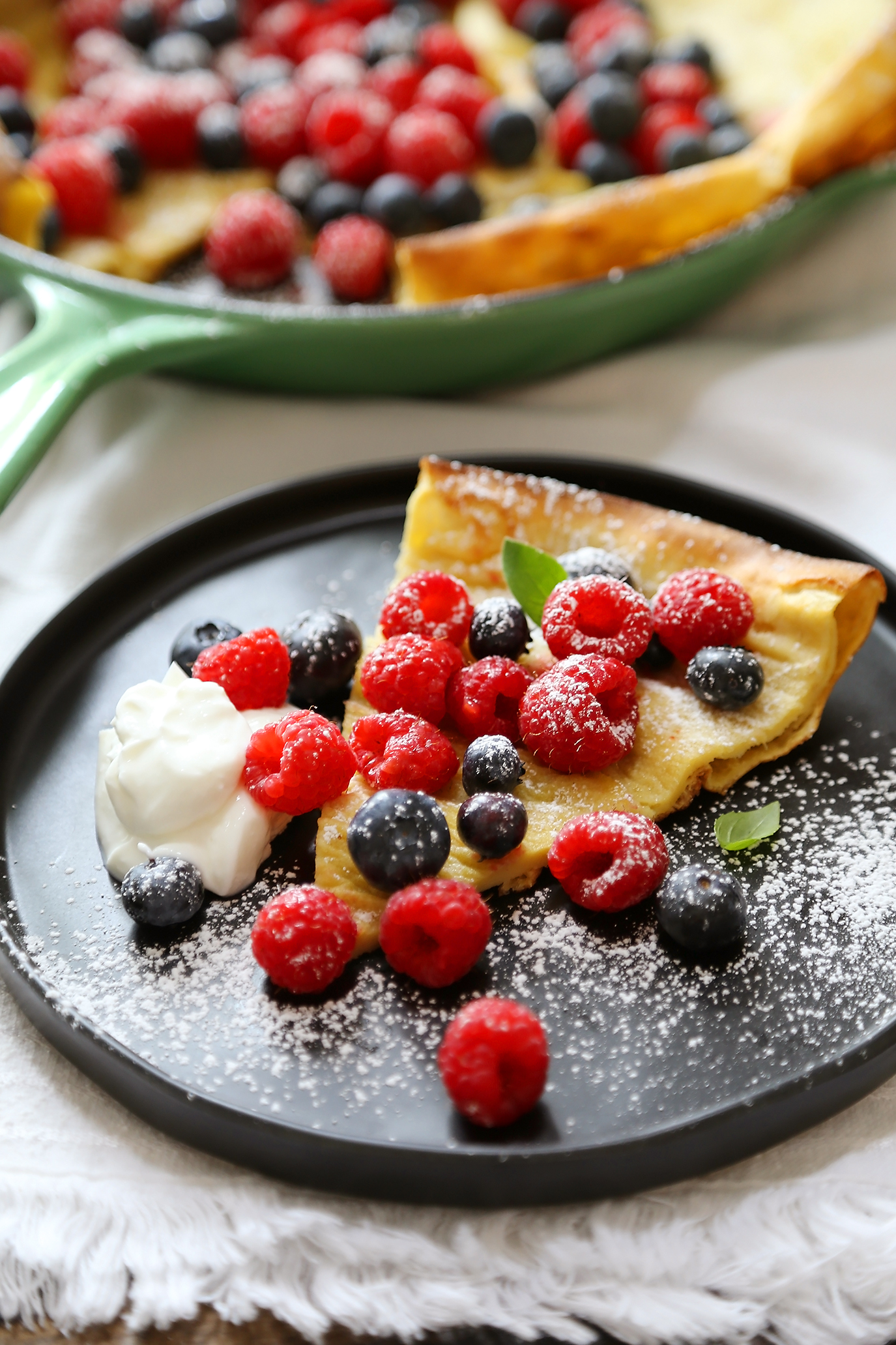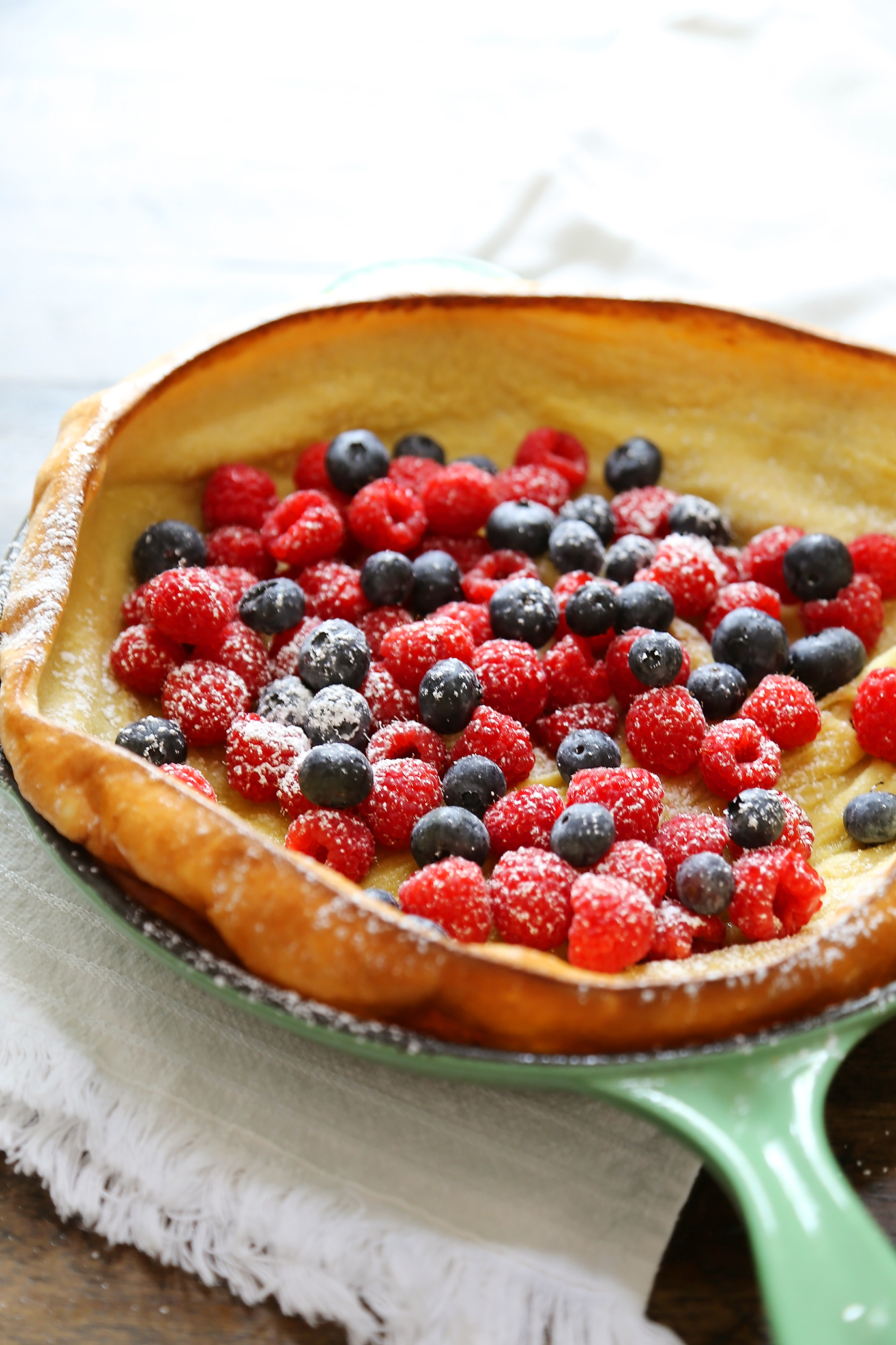 Dutch Baby Pancake
Ingredients
3 large eggs
3/4 cup milk
3/4 cup all-purpose flour
2 Tbsp. granulated sugar
1 tsp. vanilla extract
pinch of salt
2 Tbsp. butter
For topping, optional:
Powdered sugar
Fresh berries
Whipped cream
Honey or syrup
Nutella
Sliced bananas
Caramelized apples
Instructions
Preheat oven to 425 degrees F. Place a 9-inch cast iron skillet or pie pan into the oven to warm up.
In a large bowl, whisk eggs, milk, flour, sugar, vanilla and salt until well blended. You can also do this with an electric mixer or blender.
Remove hot skillet from oven. Add butter and, as it melts, swirl around the pan to coat. Pour in batter and return skillet to oven. Bake for 15-20 minutes, until golden brown and puffed.
Remove from oven. Top with desired toppings. Cut into slices and serve.