This summery, crisp watermelon-arugula salad with a homemade citrus vinaigrette is delicious and super nutritious!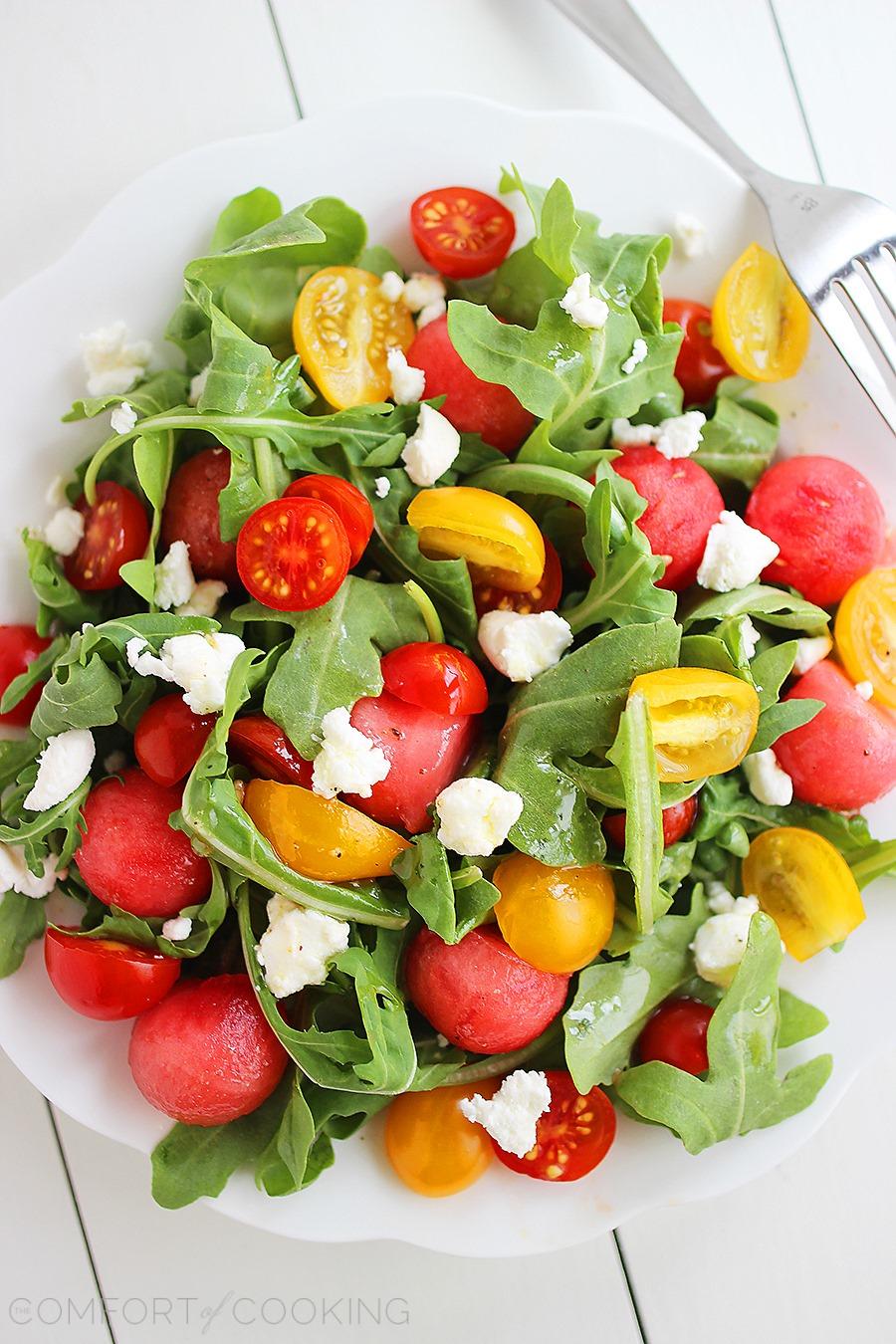 At the risk of sounding dramatic, my Monday was stinkin' horrible. It was really one of those kind of Mondays, where it seems like everything is going wrong, everything is a chore and you just want someone to take care of you while you nestle under your covers with something delicious and a good book. I did just that, but not for as long as I would've liked, since things need to get done and life needs to move on.
If anyone has taught me to be tough, it's my mom. Like she always says, "You have a little cry and feel sorry for yourself for a little while, and then you pick yourself up by your bootstraps."
Well, mama, I'm up. A bit wobbly, but I'm up!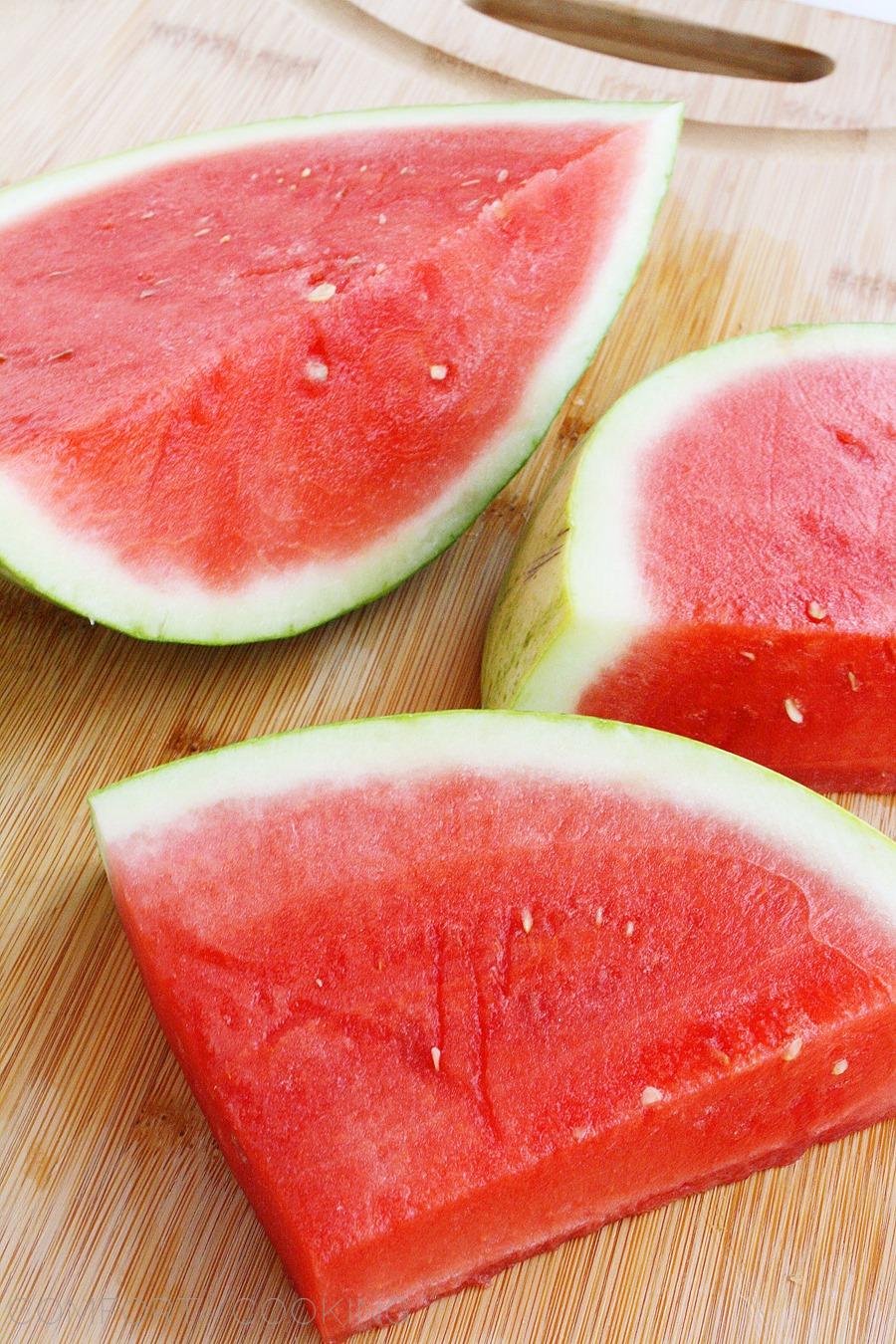 What happened was that I got some news that will change my outlook on food completely, for the rest of my life. A difficult burden to bear when you've made your career out of cooking, baking and all things delicious, but my passion and persistence for doing what I love isn't hindered, not at all. If anything, I'll have more knowledge and appreciation for what's on my plate, and I'll be able to share it with you.
Things won't change around here much, but let's just say, I'll be sharing more salads like this scrumptious one with fresh summer watermelon, arugula and tomatoes.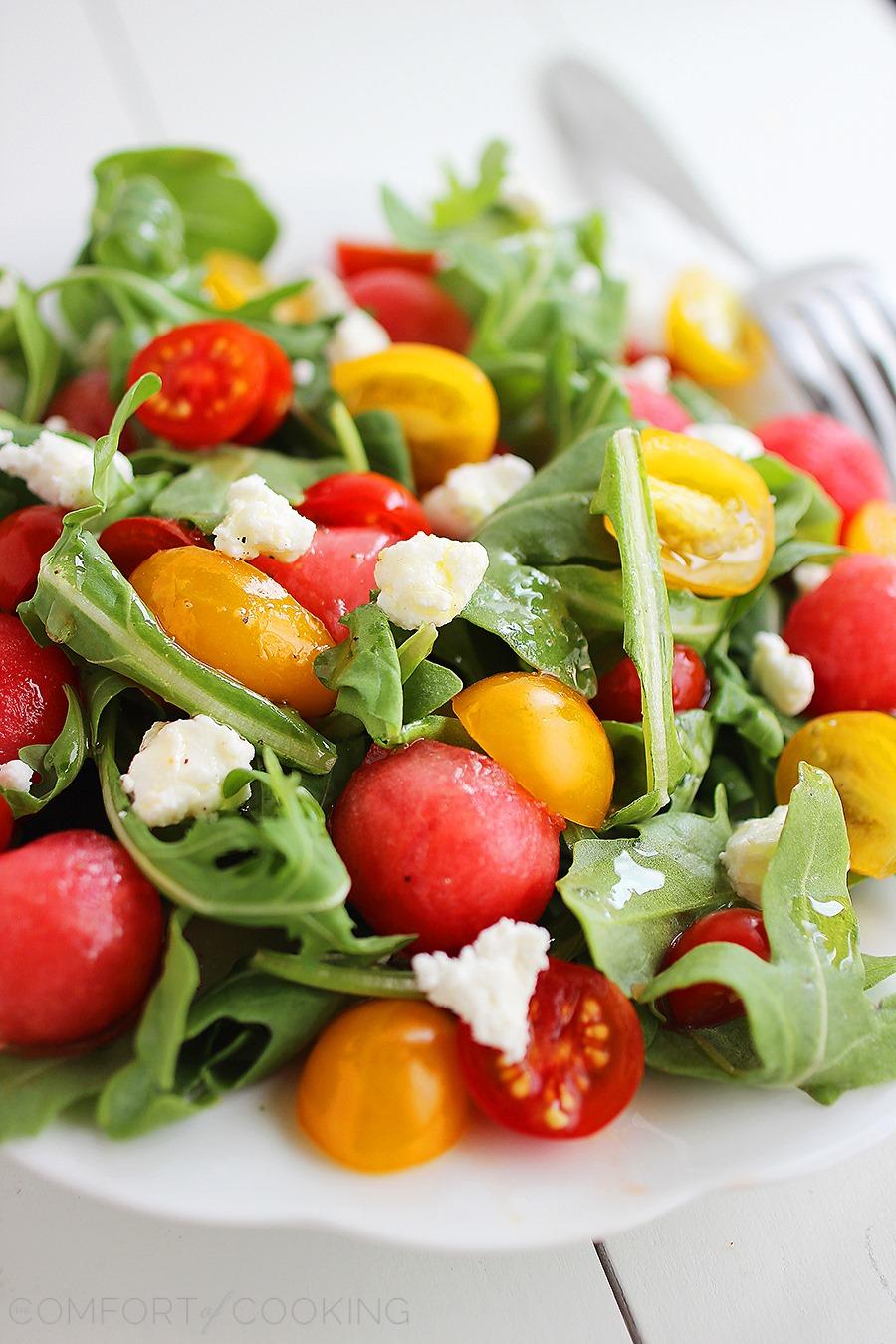 This salad is a reminder to me that food can be so incredibly nourishing, simple and lovely all at the same time. Every bite is a bit of sweet-salty bliss with crispness from the melon, sweetness from the tomatoes, and tang from the goat cheese. It's a reminder that, though I now look at food through a slightly different lens, I'm in no way deprived… and I certainly won't be depriving my lovely readers!
You'll love this colorful, cheerful salad for weeknights or even casual dinner parties. The quick and easy honey-lemon vinaigrette adds a wonderful tart, citrusy flavor that balances well and makes for a mouthwatering meal with grilled fish or chicken on the side. If you're not big on goat cheese, toss in some soft mozzarella. Sprinkle on fresh basil for a fragrant touch, too.
Thank you for reading along and always being there, foodie friends! I'm in the midst of a major life change, but rest assured, you'll only notice healthier and more delicious recipes from here on out… with a little naughtiness thrown in from time to time!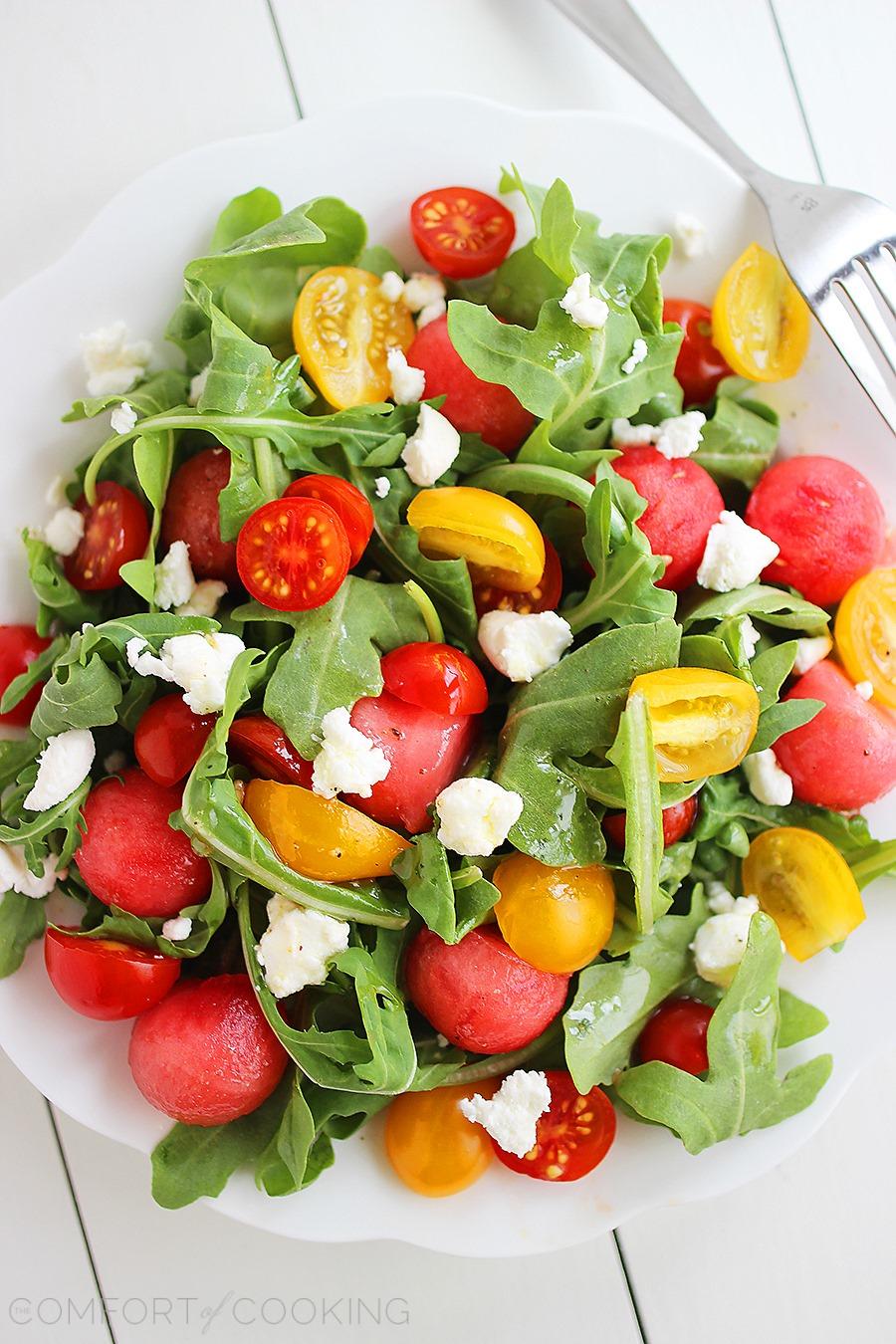 Watermelon & Feta Arugula Salad with Honey-Lemon Vinaigrette
Ingredients
For the Watermelon & Feta Arugula Salad:
4 cups loosely packed arugula
1 lb. fresh watermelon, cut into chunks or scooped with a melon baller
1 pint grape or cherry tomatoes, halved
4 oz. feta, crumbled
Salt and pepper, to taste
For the Honey-Lemon Vinaigrette:
2 Tbsp. olive oil
Juice of 1 lemon
1 Tbsp. honey
Salt and pepper, to taste
Instructions
Combine all of the salad ingredients together, toss and place on serving plates.
In a small bowl or container with a spout, whisk ingredients for vinaigrette. Taste and adjust seasonings as needed. Drizzle over salad plates and serve.
Enjoy!