SO refreshing! Try this lemonade-iced tea cocktail with fresh peaches, mint and vodka. Just FOUR ingredients + water and ice cubes. Cheers!
Happy Friday, y'all! I hope it's been a good week for you.
To honor the already scorchin' temps in Texas, I wanted to share a delicious, summery cocktail with you today! It's so smooth and luscious, easy-as-sin to stir together, and makes you want to sit on the back porch with a tall glass brimming with fresh peaches and lemons. Doesn't that sound so ideal?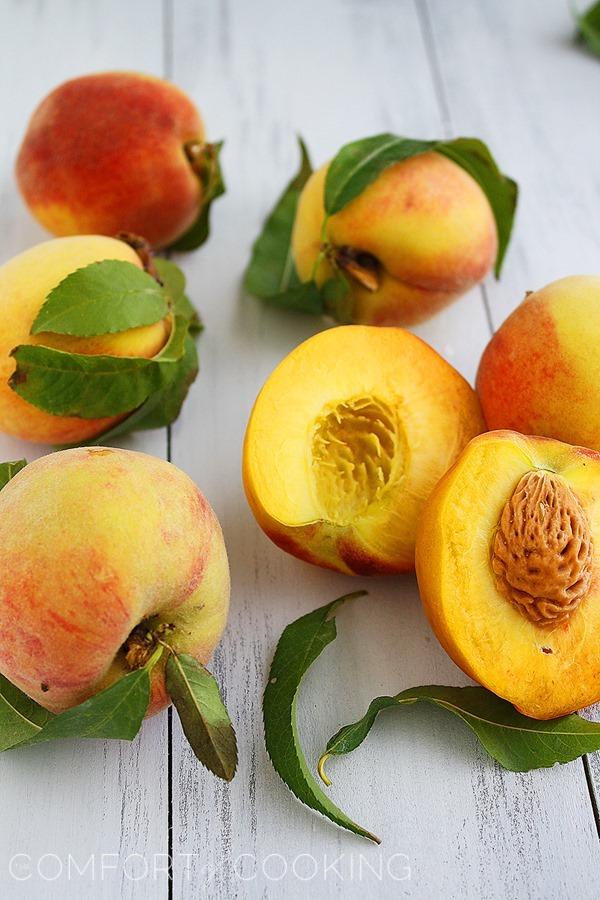 Here in Austin, we're just about in peach season so I grabbed a big basketful to share with you. Aren't they just the prettiest things?
A couple of lemon and peach slices plop into each glass, along with tea, lemonade, fresh mint, and a heaping 1/2 cup vodka. Yep, we know how to start a summer party at this house!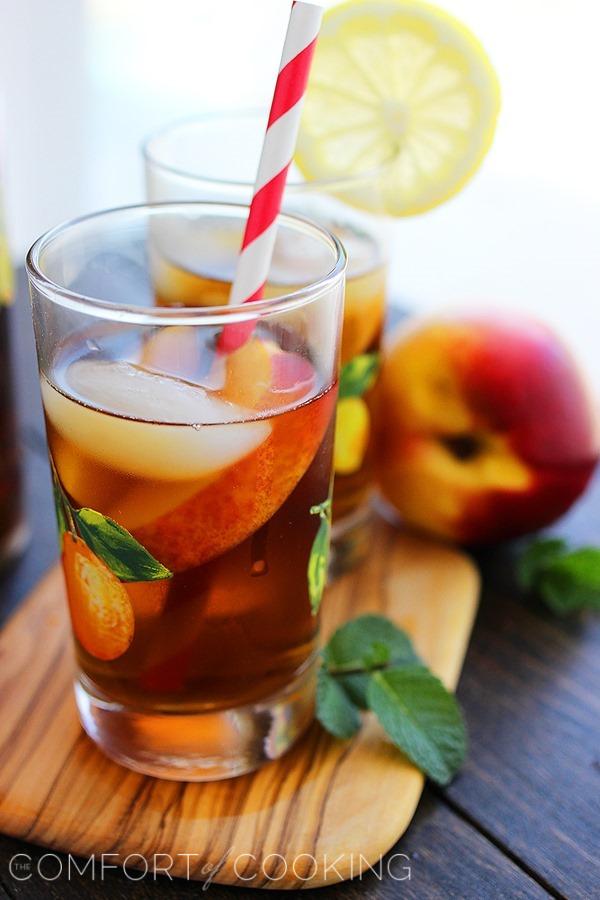 It's just about the most refreshing, delicious thing in the world when it's sticky hot outside. That, and successfully trying to wriggle your entire body into your freezer (been there). Sorta like an Arnold Palmer with a little sass…
Make a big pitcher-full of these tipsy teas for your next spring or summer party, and have a cheers for me! Feel free to change up the peaches and lemons for oranges and limes, or maybe even a handful of berries. Get creative and make this delicious drink your own!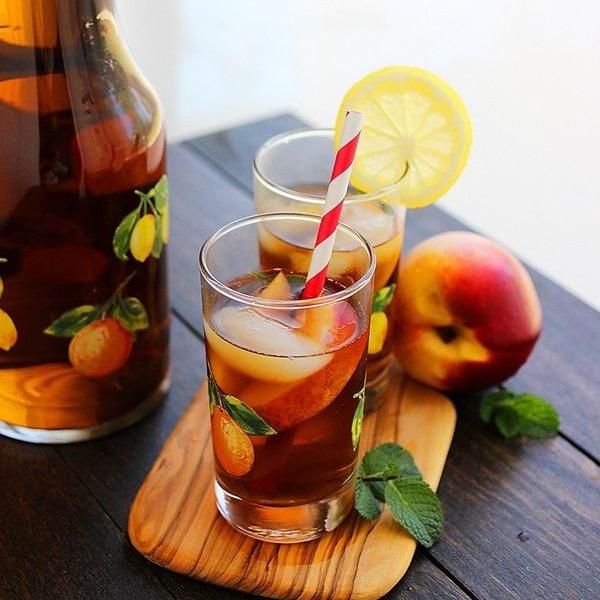 Tipsy Lemonade and Peach Iced Tea
Ingredients
2 large tea bags for iced tea
1/2 cup boiling water
8 fresh mint sprigs
4 cups lemonade made from frozen concentrate
1/2 cup vodka
Ice cubes
slices from 1 lemon and 1 peach, for garnish
Instructions
In a medium bowl, add tea bags and pour over boiling water. Let steep 4 minutes. Carefully discard tea bags.
Place mint sprigs in a large pitcher; mash with a muddler or handle of a wooden spoon until slightly bruised. Pour in tea, lemonade, and vodka. Chill in refrigerator before serving.
Fill 8 highball glasses with ice. Pour tea among glasses. Garnish with lemon and peach slices.
Cheers!