These skinny sparkling margaritas with fresh raspberries make for a cool, refreshing sip for beating the summer heat!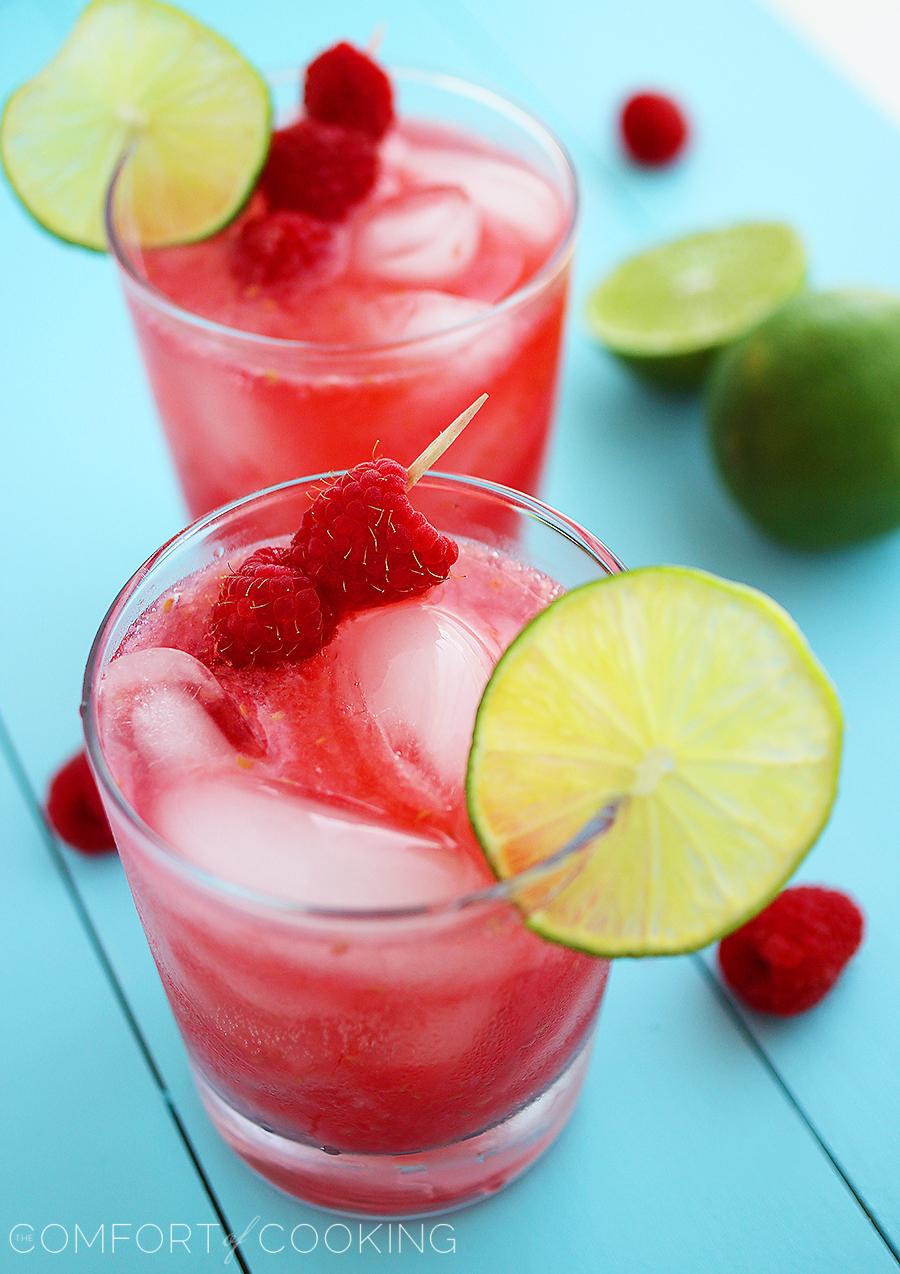 I have been up to my ears in raspberries lately, and I'm lovin' it! In everything from oatmeal to cobblers, cupcakes to cocktails, they've added a perfect tangy-sweet punch.
As much as I wish I could grow a bush bursting with them, alas, my black thumb is only very slooowllly turning green. How amazing would it be to grab a basket full whenever you felt like it, though? I think I'd have to have a Julie Andrews moment, à la Sound of Music, with my little basket, twirling around in an imaginary meadow with the wind in my hair.
Obviously, raspberries make me hallucinate. That's the moral of this story.
Since the only thing I love more than raspberries in the summer is an icy cold cocktail, I made us these skinny sparkling margaritas! They're fizzy and fabulous, not too sweet, and perfectly crisp and cool for beating the summer heat. An absolute necessity in the South, and basically anywhere that you are in a similar state of melting-into-puddle-ness.
Feel free to add a little more of this or that as you like. For a sweeter sip, you can use tonic water instead of club soda. You can also swap the orange or raspberry liqueur for a sugar-free syrup (I love the Torani brand).
This cocktail is quick, easy and so refreshing for those sticky-hot summer days. We've been loving them here in Austin, and wherever you are, I know you'll love them, too!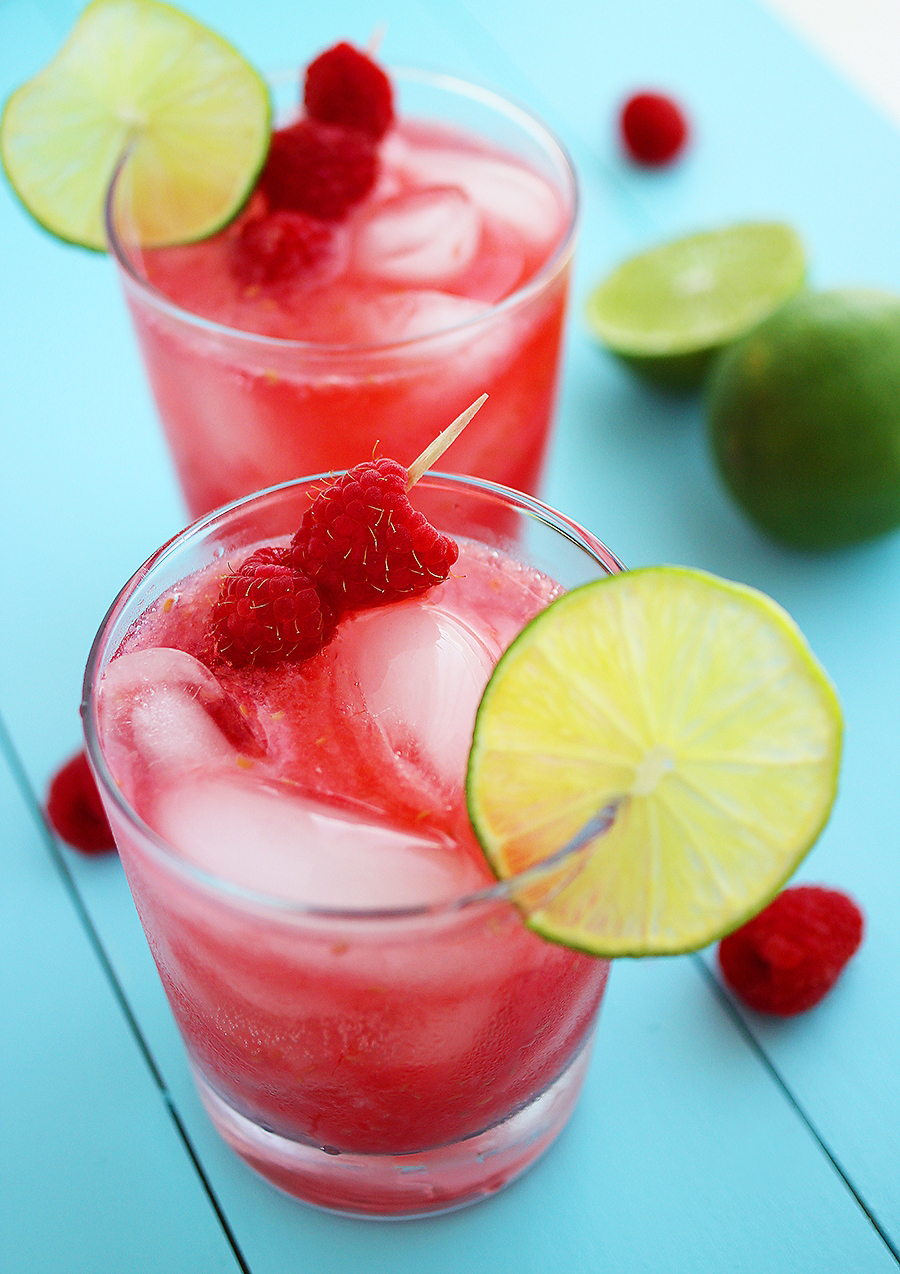 Skinny Sparkling Raspberry Margaritas
Ingredients
1/2 cup fresh or frozen raspberries
1/2 cup silver tequila
1 lime, juiced
3/4 cups club soda
1 Tablespoon agave nectar or simple syrup, or to taste
Splash raspberry liqueur or orange liqueur, Triple sec, optional
Instructions
Blend raspberries in a food processor or blender until smooth. If desired, strain through a fine-mesh sieve. Add raspberry puree/liquid and remaining ingredients to a cocktail shaker or medium bowl. Shake or stir to combine. Serve in 2-3 glasses filled with ice.
Enjoy!