When a representative from POM Wonderful generously provided me with a dozen bottles of pomegranate juice, I was thankful but hesitant. I had never tried the stuff before, or even had any drink, dessert or other dish containing pomegranate, and for good reason. My mother is break-out-in-hives, throat-swellingly allergic to the fruit, and frankly, I didn't want to take the risk that I would be too.
But, I did.
… And it's a good thing I don't have the same bad reaction, because I think I've found my new favorite cocktail! I know you'll love it too, whether it serves as a festive holiday cocktail or a casual after-dinner drink. The sweet, slight bitterness of the pomegranate and orange juice is delicious, and combined with a splash of fresh lime juice and a shake with some ice cubes, it's magic on your tongue!
If you don't drink, don't worry about it! Just replace the vodka with some clear, fizzy soda, and you've got yourself a sinless version of the same cocktail.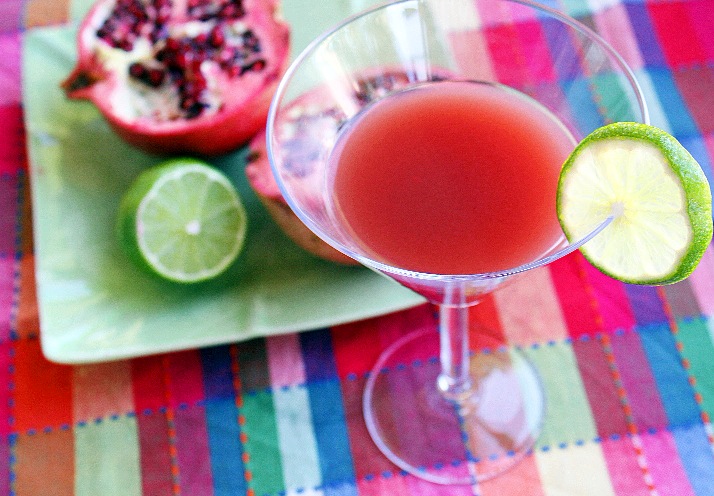 Pomegranate Cosmopolitan
Ingredients
3 oz. 2 shots POM Wonderful pomegranate juice
3 oz. 2 shots vodka
3 oz. 2 shots orange juice
1 tsp. lime juice
Ice cubes
Instructions
Combine all ingredients in a martini shaker and fill with ice cubes; shake well. Strain into glasses. Garnish with a sliced lime.
Cheers!