Toss the store bought stuff and easily make your own fresh, versatile sour mix for margaritas and many more cocktails!
Living in Austin, we're sipping margaritas on the porch well into early winter, so though you may have pumpkin on the brain we're still thinking "bottoms up!"
One of the ways to make a truly knockout margarita, or a slew of other cocktails using sour mix, is to make the mix yourself with a little muscle, a good juicing tool, and a whole lotta lemons and limes.
In minutes, you have yourself a fresh, versatile cocktail mix for parties made easy. Junk the store bought stuff and spend 10 minutes to make your own. it's much more flavorful and really changes the taste of your drinks!
Plus, it's not just for margaritas… Use it to punch up lemonades, iced teas and martinis, and as a staple in Whiskey sours, Mai tais, and many other cocktails!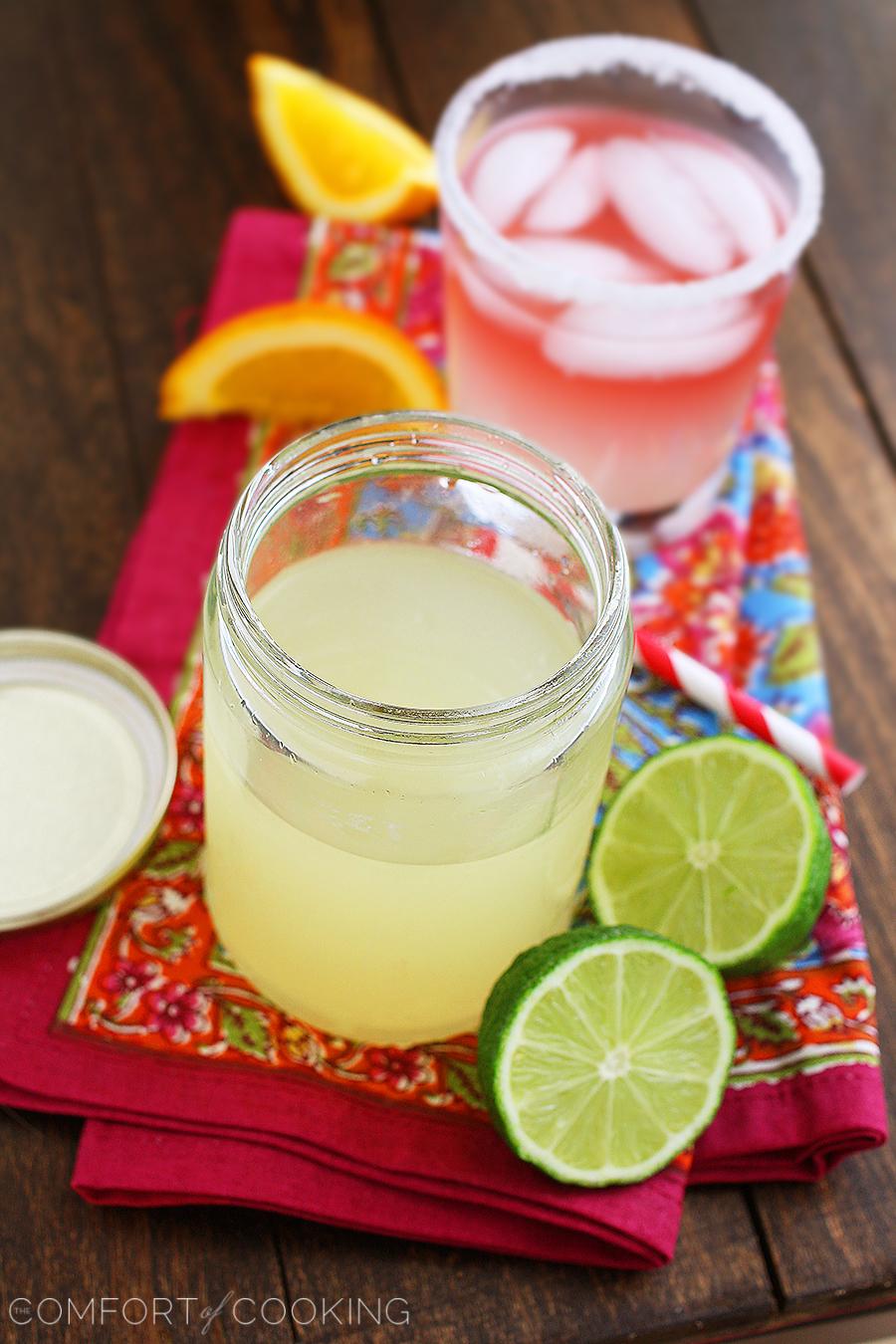 Homemade Sour Mix
Ingredients
1 cup granulated sugar
1 cup water
1 cup freshly squeezed lemon juice, 3-4 lemons
1/2 cup freshly squeezed lime juice, 5-6 limes
Instructions
In a small saucepan, bring the sugar and water to a boil. Reduce heat and simmer about 7 minutes. Stir to dissolve sugar. Remove from heat and let cool completely.
While the simple syrup is cooling, strain freshly squeezed lemon and lime juice into a resealable bottle or jar, discarding the pulp and seeds. Pour in the cooled simple syrup. Shake and use immediately or refrigerate.
Enjoy!