Spring is sprouting little by little here in Austin, and the weather is slowly but surely taking a turn for the warmer. This has meant shorter skirts and longer evenings spent out on our porch, sipping strong drinks while watching the sun sizzle down. That's what spring is all about after all, isn't it?
With the recent availability and inexpensive price of blood oranges, I took full advantage and loaded up at the store. For 35 cents per pound, why not?
These crimson-hued beauties are high in vitamin C and fiber, and produce a sweet and slightly tart taste. The zest can be used for baking, the juice can be used to create a marmalade or curd, and the fleshly slices can add extra flavor and color to a Mediterranean salad.
If you don't have blood oranges handy or available, use regular oranges instead. I highly suggest grabbing some of this gorgeous fruit, though, and giving this easy, breezy cocktail a go for yourself!
The longer it sits the more intense the flavors, so it's best make a pitcher at least an hour in advance. Combined with freshly squeezed lime juice, tequila, orange liqueur and simple syrup, the blood oranges make for a fantastically tart but tasty drink to celebrate life's little moments!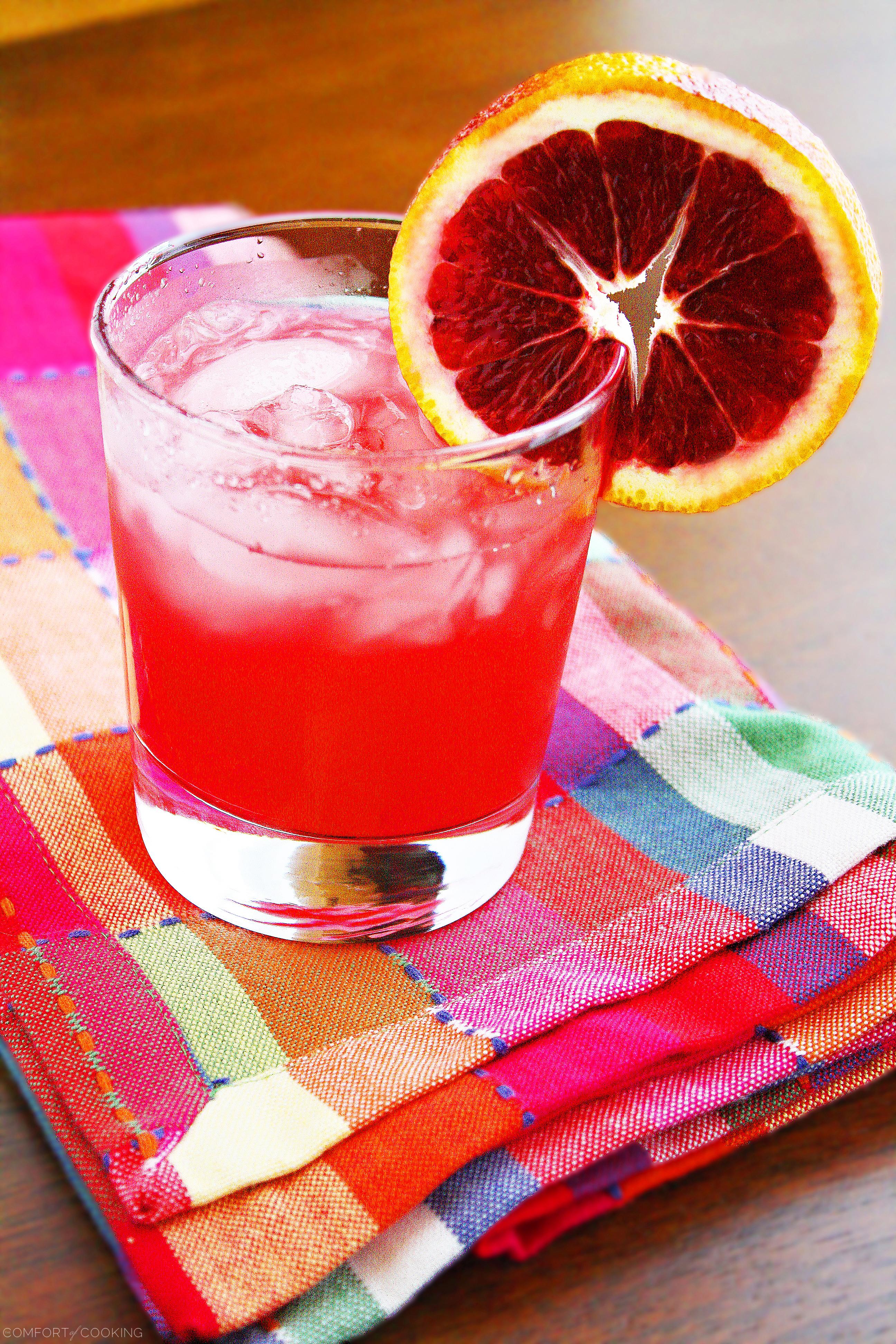 Blood Orange Margaritas
Ingredients
1 cup 8 oz. fresh-squeezed blood orange juice, (6-8 oranges)
1/2 cup 4 oz. freshly squeezed lime juice
3/4 cup 6 oz. tequila
1/2 cup 4 oz. orange liqueur
1/4 cup 2 oz. simple syrup, optional, half sugar, half warm water
Ice
Blood orange slices, for garnish
Instructions
Combine orange juice, lime juice, tequila and orange liqueur in a small pitcher. Stir well.
Taste for sweetness and add simple syrup, if desired.
Place ice in four glasses and pour margaritas. Garnish with sliced blood orange, if desired.
Enjoy!