Last week, I faced a dire situation: Mark and I decided to make mid-afternoon margaritas, and his "on the rocks special" just wasn't cutting it. With our new refrigerator's crushed ice maker on the job, I was expecting an icy, beach-worthy drink with everything but the sand. It kept me dreaming. But, with a blender bought in the same hour of the first margarita attempt, the ultimate frozen fruity drink was a reality and we sailed off into buzzed bliss before 5 o'clock. Sometimes it's just what you've gotta do!
So, since I bought the blender, I've been experimenting with all kinds of fruity drinks, and this smoothie has turned out to be one of my absolute favorites! Full of juicy strawberries, luscious watermelon and a banana for a tropical kick, it was the drink of my dreams, and a healthy one at that. Just pulse all the fruit together, add a little milk and you're done! This scrumptious vitamin C and potassium rich smoothie makes for a tasty breakfast, snack or midday pick-me-up. And, of course, it tastes even better when you drink it from a fancy glass!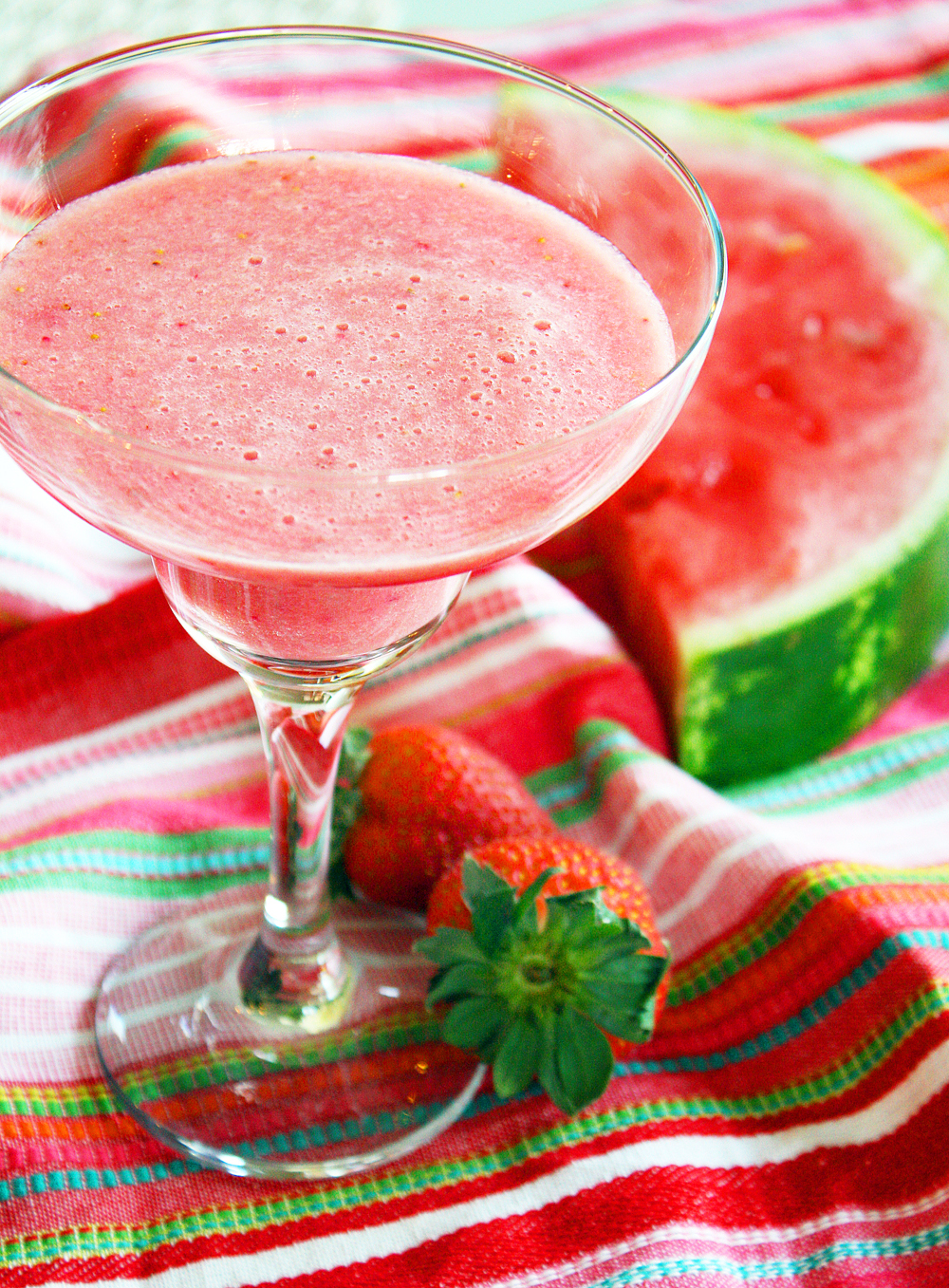 Watermelon, Strawberry and Banana Smoothie
Ingredients
5 cups seedless watermelon chunks
1 ripe banana, peeled
6 strawberries, rinsed and hulled
1/3 cup milk, any kind
Instructions
Liquefy all fruit together in a large blender. Add milk and blend until smooth. Serve immediately, or chill in the refrigerator and serve cold.
Enjoy!