Warm up with a hot cup of this quick 'n easy Mexican hot chocolate, made with cinnamon, vanilla and a kick of chili powder!
What's something that really makes you feel like winter has arrived? Is it the fluffy white snow, or a family tradition? Could it be a sentimental smell, song or favorite comfort food? For me, it's the first evening I wrap up in a blanket by the fire and clutch a cup of hot cocoa. Yes indeedy, that combination just warms me to the bone!
Slllurrrrppp!
Simmered with a cinnamon stick, vanilla extract, and a touch of chili powder, this hot chocolate is amazingly fragrant and delicious with a dollop of whipped cream! Try this tasty spin on the traditional mug 'o love for yourself!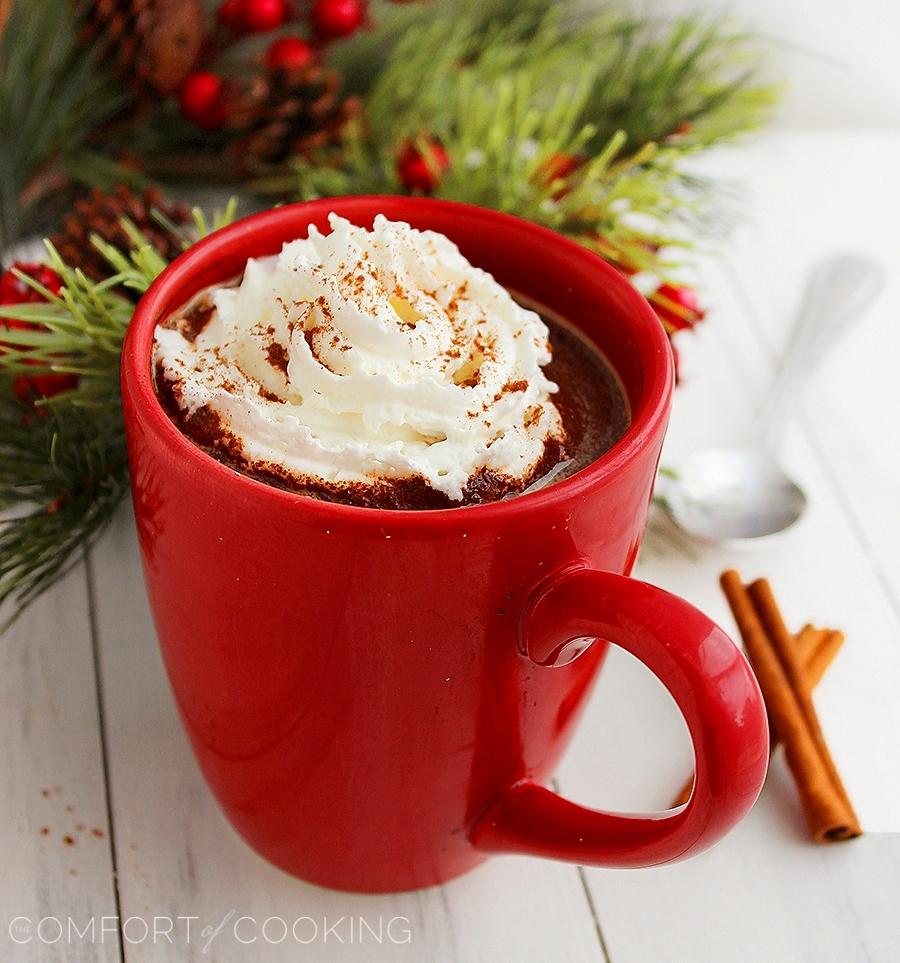 Mexican Hot Chocolate
Ingredients
3 cups milk, any kind
3 Tablespoons semisweet chocolate chips
1/4 tsp. vanilla extract
1 cinnamon stick
1/4 tsp. chili powder, optional
Instructions
In a medium saucepan over medium heat, combine milk, chocolate, vanilla and cinnamon stick. Simmer for 5 minutes, stirring gently.
Remove from heat. If desired, add chili powder to increase spice.
Pour into 3 cups to serve immediately, or set over low heat, stirring occasionally.
Enjoy!