Start your weekend mornings with this simple, scrumptious French toast piled with fruit. Ready to sizzle in the skillet when you wake up!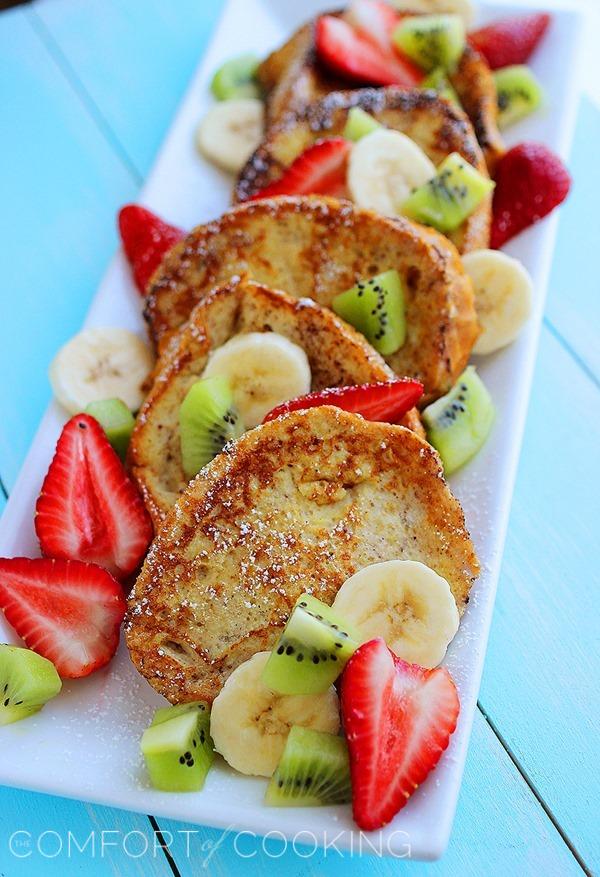 First off, I've got to say a BIG thank you to everyone who said such nice things about my new design. If I could give you all big plates of fruity, whip creamy French toast I would! Your feedback helps me more than you know, and I appreciate it so much, so keep it comin'! :)
Now, onto the good stuff. I don't know about you, but I'm a nut for French toast. And fruit. And breakfast in general. So, when McCormick contacted me about trying one of their recipes for a spring promotion, I was all up on this one. With a few little tweaks and a whole lot of homemade whipped cream, I had French toast perfection.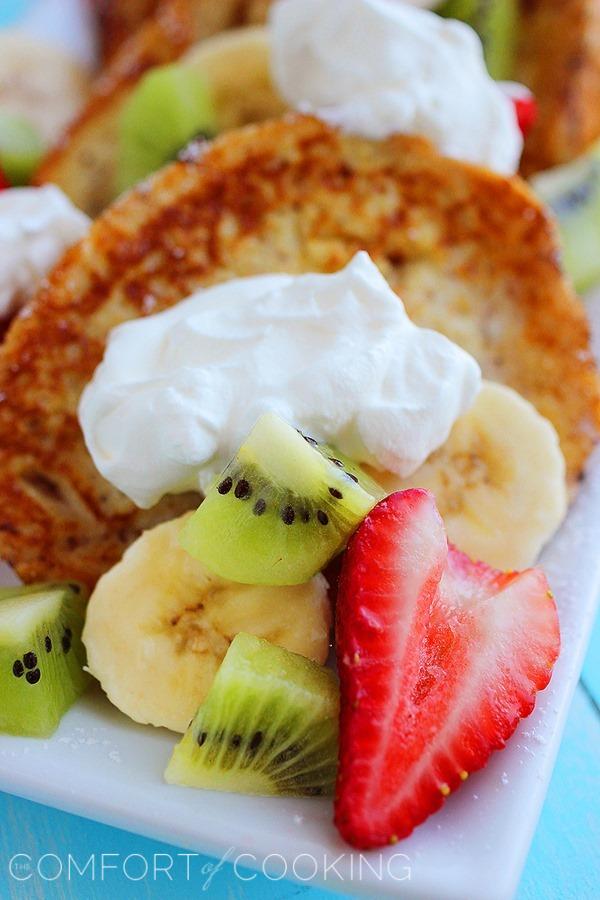 This overnight French toast is a scrumptious, easy make-ahead meal for the morning. Just combine eggs, milk, and McCormick's deliciously fragrant vanilla and cinnamon. Nestle your bread slices in a deep pan and pour the mixture right over. In the morning, all you have to do is sizzle up the soaked bread and pile on the fresh fruit! …And powdered sugar, and whipped cream if you're a glutton like me.
For Easter morning, or any weekend that needs something special, this French toast makes a delish addition to your breakfast or brunch. Treat your friends or family to a memorable morning meal with this recipe!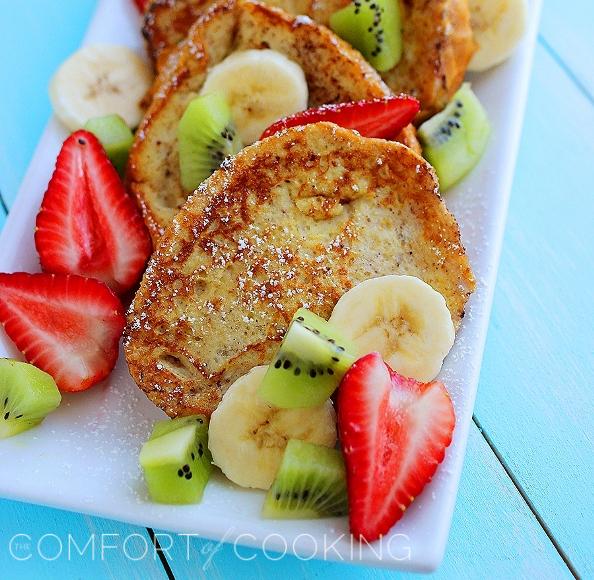 Overnight Cinnamon-Vanilla French Toast
Ingredients
For soak:
For cooking:
Nonstick cooking spray or butter
For garnish, optional:
Powdered sugar, for dusting
Assorted cut-up fresh fruit, strawberries, bananas, kiwi, etc.
Instructions
Place bread slices in a medium dish. In a medium bowl, whisk eggs, milk, vanilla and cinnamon. Pour over bread to soak, coating well. Cover dish with plastic wrap and refrigerate at least 4 hours or overnight.
When ready to cook, set a wide nonstick pan to medium-high heat. Coat with cooking spray or butter. Once mostly hot, add bread slices. Cook 3-5 minutes on each side, or until golden brown.
Place on serving dishes. Sprinkle with powdered sugar. Garnish with cut-up fruit and whipped cream, if desired.
Enjoy!