This fudgy, gooey eggless chocolate cake with a molten peanut butter center bakes up in just 1 minute. All you need are a handful of pantry staples, a microwave and a fellow chocolate lover!
Naturally, since we've all made it to midweek, that calls for a little celebration. And I'm calling for a Wednesday treat. Whadya say?
There's a little chocolate-meets-peanut-butter lovefest is going on in that mug, and you should be a part of it. It's full of cakey, creamy and decadent goodness. It's made with just a handful of basic ingredients and a microwave. And it's calling for your spoon to take a dive.
What are you waiting for? Go for it!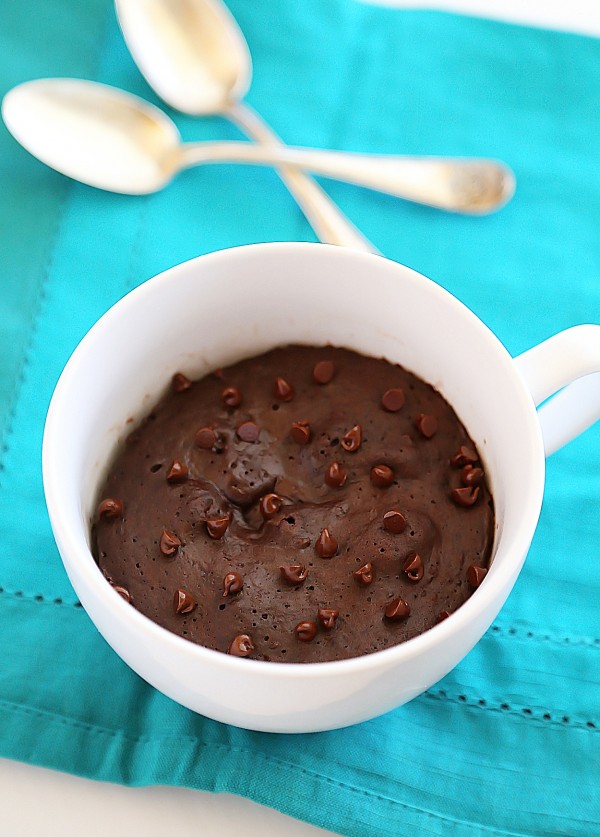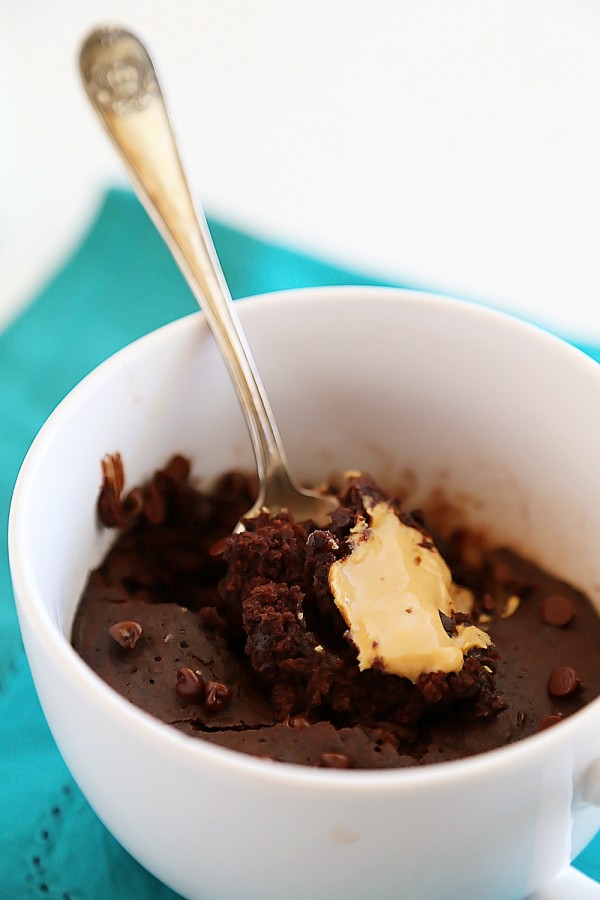 Mug cakes are magical, wonderfully easy treats to make when a sweet craving strikes. And this one definitely hit the spot! In just 1 minute, cocoa cake batter stuffed with a dollop of creamy peanut butter bakes up a fluffy, heavenly cake for two. Or one. No one's judging here!
You just mix, pour, dollop a bit of peanut butter and zap in your microwave. Want to use another nut butter or spread? Feel free! You can swap the peanut butter for any spread, including Nutella and almond butter, or just omit it altogether.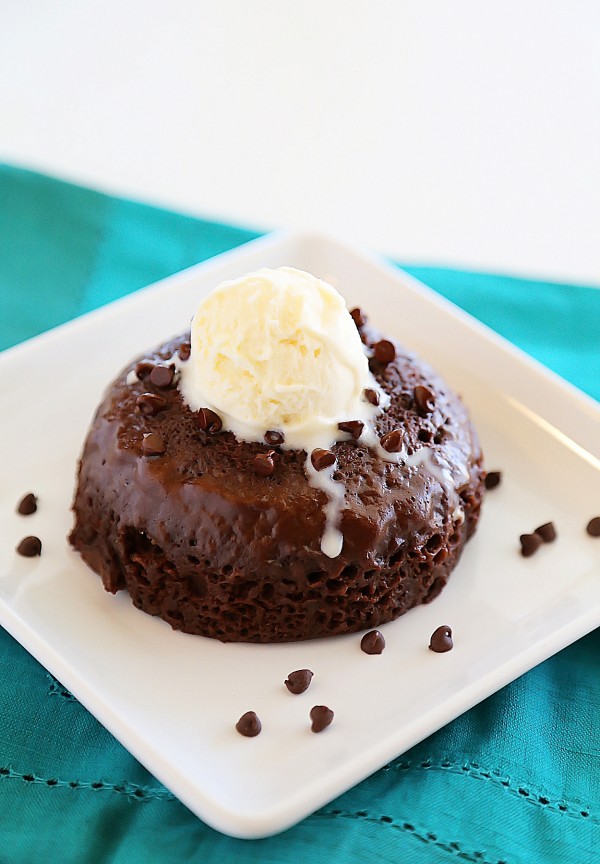 How about an elegant (but super quick) dessert? Just grease your mug generously with cooking spray, cook as directed and pop out the cake onto a plate. Top with vanilla ice cream, or powdered sugar and berries (helloooo, Valentine). Voila! You have the EASIEST. EVER. molten cake to impress guests.
You have to try it to believe it!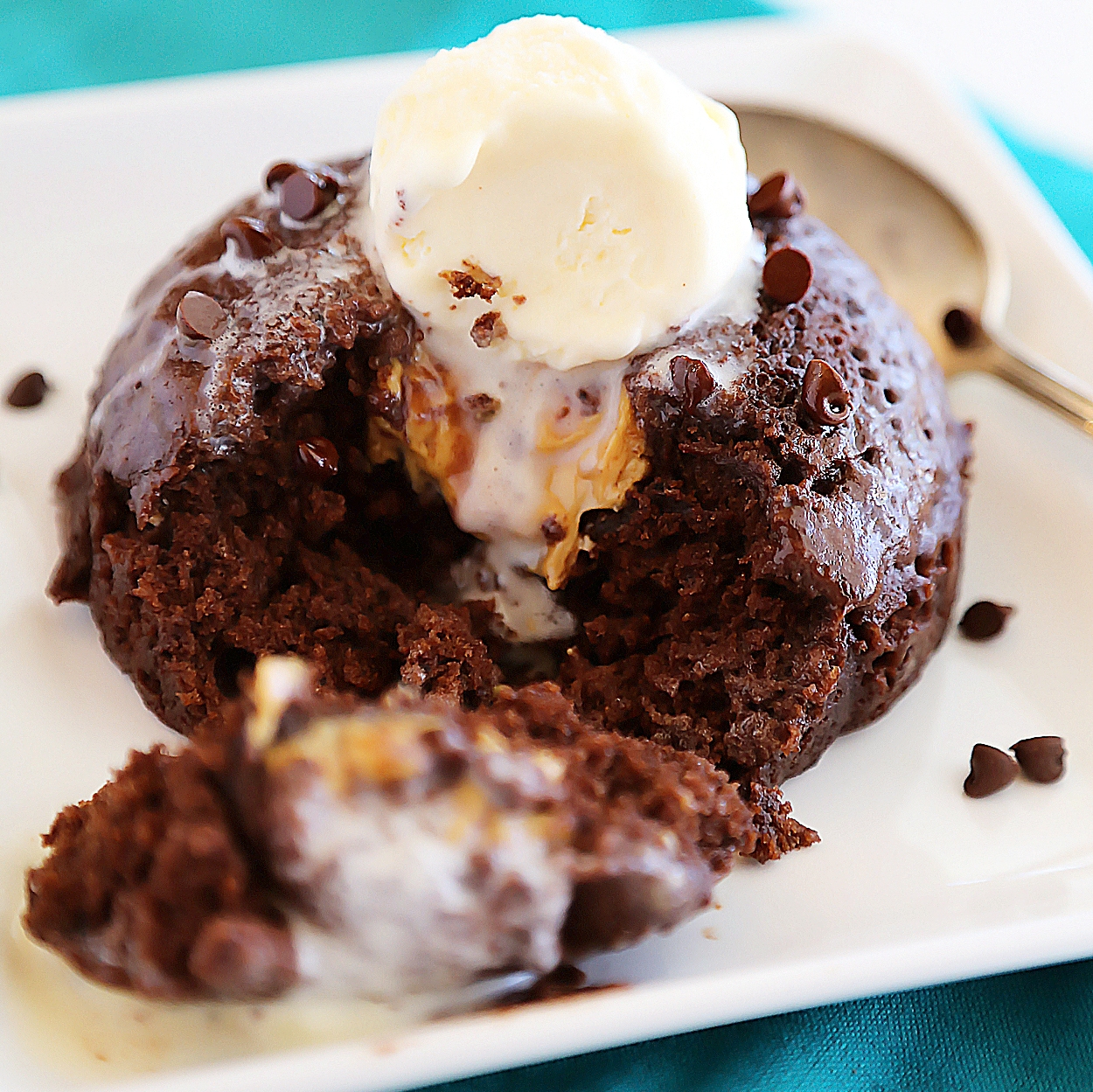 1-Minute Chocolate Peanut Butter Mug Cake
Yield:
1 mug cake / 1-2 servings
Ingredients
1/4 cup all-purpose flour
2 Tablespoons unsweetened cocoa powder
2 Tablespoons granulated sugar
1/4 teaspoon baking powder
1/4 cup milk
2 Tablespoons butter, melted
1 Tablespoon creamy peanut butter
1/4 teaspoon vanilla extract
1 Tablespoon mini chocolate chips
Instructions
In a small bowl, whisk flour, cocoa powder, sugar and baking powder until completely combined. Whisk in milk, butter and vanilla until smooth. Fold in chocolate chips. Pour batter into a large microwave-safe mug.
Dollop peanut butter into center of mug, gently pressing down until even with top of batter. Microwave on high for 1 minute. Allow to cool for 1 minute before serving.
Enjoy!