Toast to any occasion that calls for bubbles with a batch of soft, sweet and easy champagne cupcakes!
Pop that bubbly (and have a glass for me) because IT'S A GIRL!!!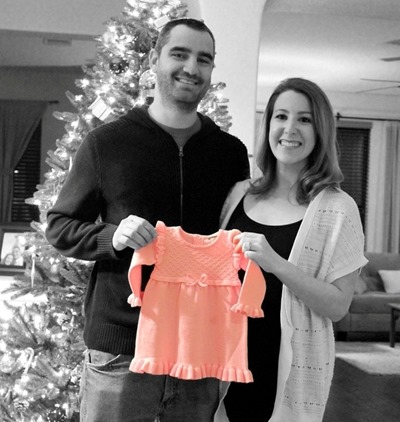 Mark and I are so happy to be welcoming a little lady into our lives this spring!
Already, we have drawers stuffed with tiny pink onesies and name ideas dancing around our heads. We're clearing out closets, picking out furniture, and trying not to fall over when realizing all the many THINGS we'll need. But, there's still so much to do! I sometimes think June can't come quickly enough, and other times wish time would just slow down. Five months can go by in a flash.
So, let's see. What else? I'm sporting a bit of a baby bump and feeling great, if not a little pimply and hormonal sometimes… and hungry enough to eat the fridge itself. Pregnancy sure can make you feel like a teenager all over again!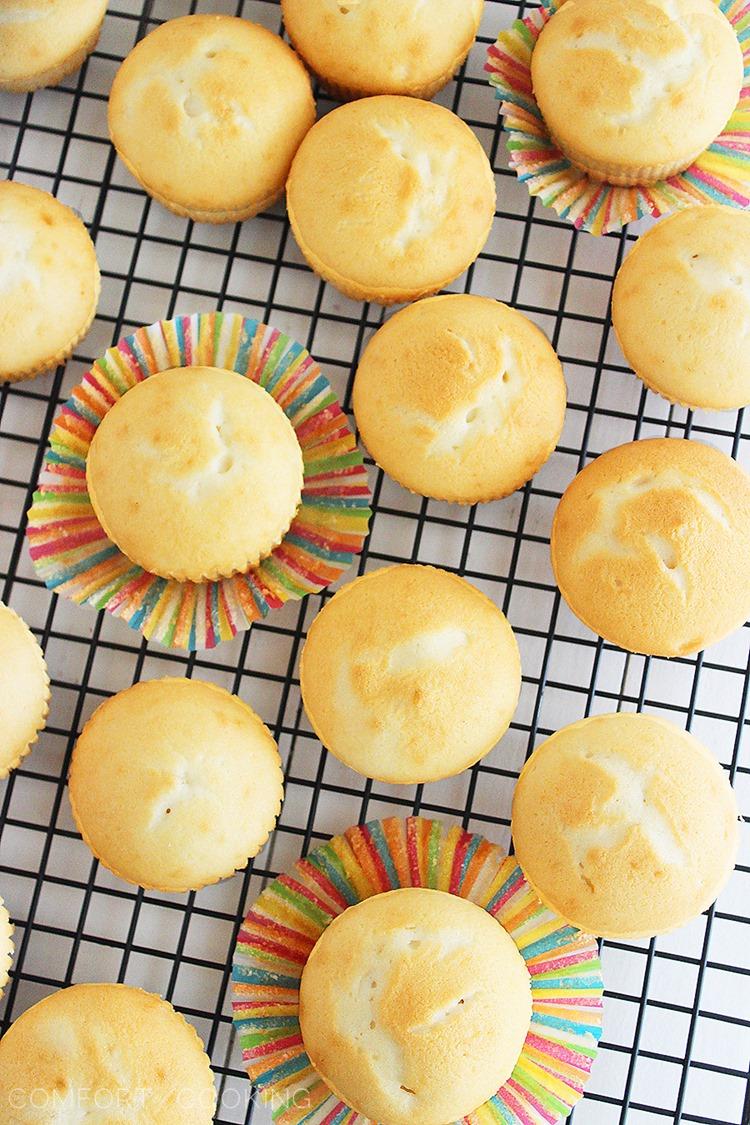 Overall, though, no complaints… except the fact that I'm wearing holes in my leggings. The second trimester has been treating me well, but my stretchy clothes are suffering!
So, let's move on to some delicious cupcakes in honor of this daughter of mine… and the New Year! I tell ya, 2014 is definitely one to celebrate for us. Hopefully, for you, too.
What are you most looking forward to in the coming year?
I, for one, am looking forward to another cupcake.
I took these cuties to a New Year's party last night and am now, sadly, left with none. None! It was a very fun party, but worth forking over these fabulous cupcakes? Questionable.
For baby and wedding showers, special birthdays and big holidays, or any occasion that calls for a bit of bubbly, these cupcakes are perfect! Pretty edible pearl garnishes top them off with a little class, but feel free to use edible glitter, sanding sugar and sprinkles, or any personal touches you prefer. These champagne cupcakes are so festive, super fluffy, and an absolute cinch to make. Don't believe me? Check out the recipe below.
Have a happy New Year, foodie friends… and go get yourself a cupcake! (To celebrate that new fitness goal of yours, of course.)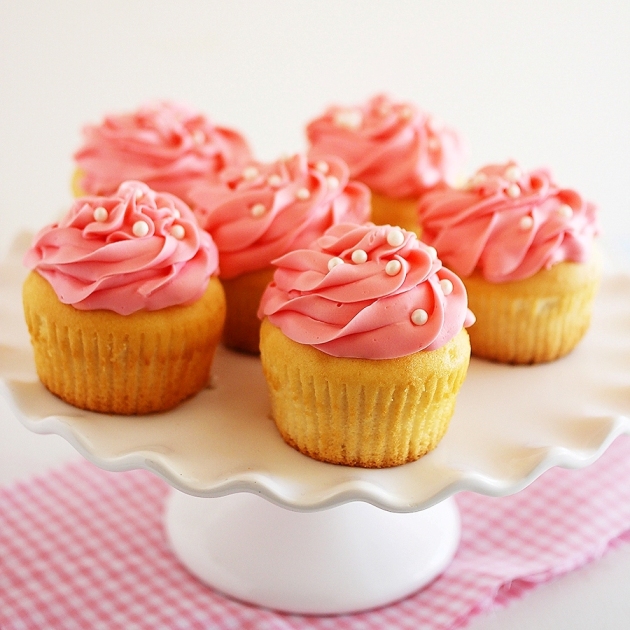 Pink Champagne Cupcakes
Ingredients
Nonstick cooking spray
1 18.25 oz. box white cake mix
1 1/4 cups champagne, room temperature
1/3 cup vegetable oil
3 large egg whites
1 16 oz. container white frosting
Red or pink food coloring
Instructions
Preheat oven to 350 degrees F. Line a 12-cup muffin tin with paper baking cups. Lightly coat cups with nonstick cooking spray.
In a large bowl, combine cake mix, champagne, vegetable oil and egg whites. Beat with an electric mixer on medium speed for 2 minutes. Divide batter evenly among muffin cups.
Bake 18 to 20 minutes, or until a toothpick inserted into the center of a cupcake comes out clean. Cool 5 minutes then remove cupcakes to a wire rack. Cool completely before frosting.
For frosting, mix white frosting with food coloring until desired shade is reached. Frost cupcakes and refrigerate until ready to serve.
Enjoy!