These 3-ingredient cinnamon sugar snickerdoodles are soft, scrumptious and SO easy to make with a yellow cake mix!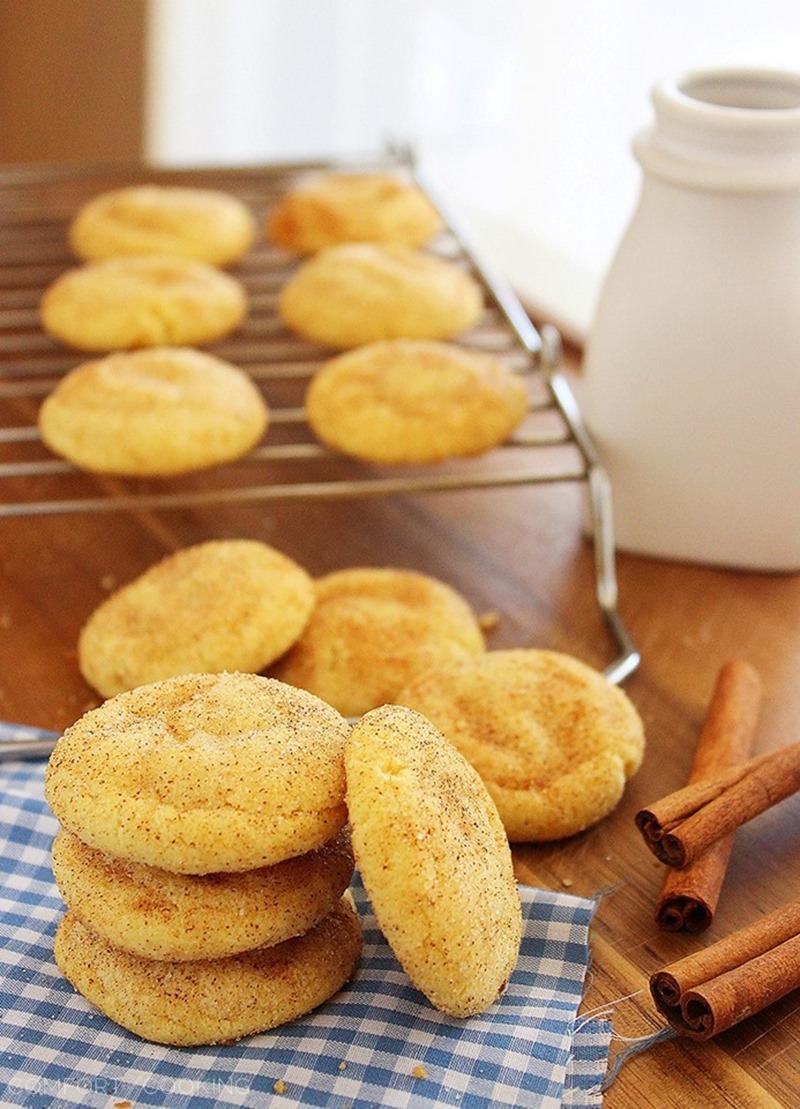 Whenever we have friends and family stay at our home, there's always a special treat to be found in the kitchen. Usually, it's an ever-dwindling stack of soft cookies – chocolate chip, ginger molasses and peanut butter blossoms are faves. But, nothing beats a good snickerdoodle – my personal weakness!
It was my mom's tradition to have a big glass cake stand covered in goodies for snacking and indulging… but only when we had guests stay.
Naturally, I came to love having visitors come for the holidays, or even just a couple nights. Sleepovers = sweet treats!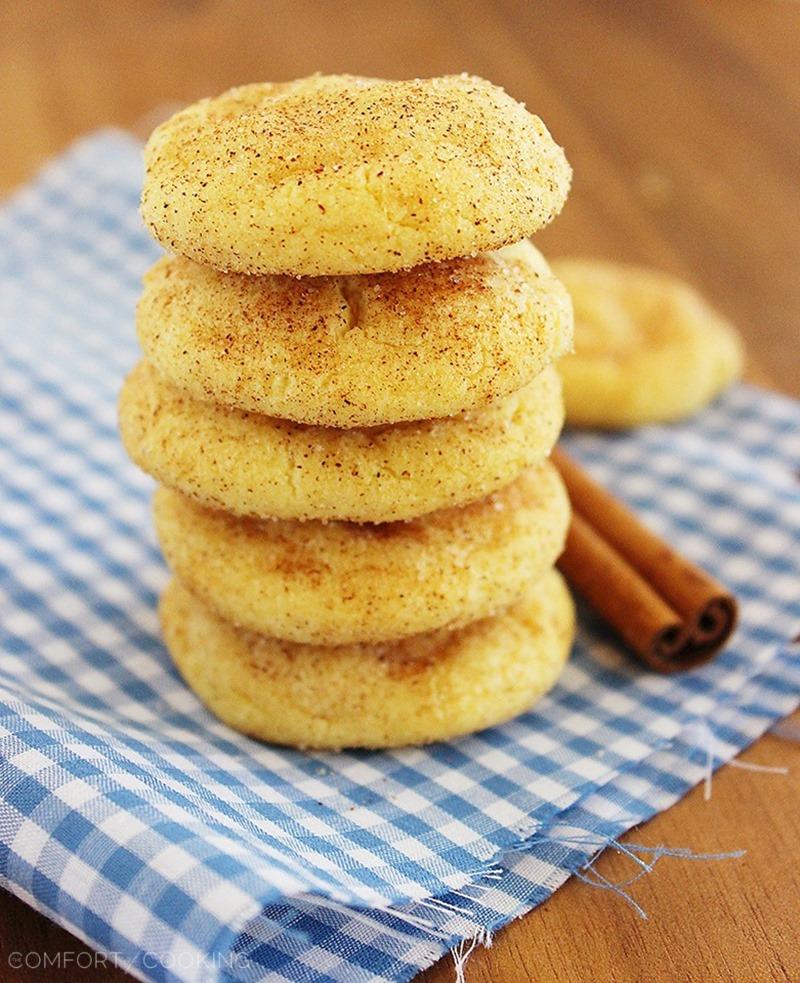 Ever my mother's daughter, it was just a matter of time 'til I continued the tradition in my own home. For her recent visit to meet her granddaughter, I baked a batch of these super soft, buttery snickerdoodles. Snagging one (or three) was just the thing we needed to perk up our days with the new baby. Though I may not have much time to bake lately, I still love to whip up quick and easy treats… and Cake Mix Snickerdoodles are certainly both!
Using a yellow cake mix, these 3-ingredient cookies came together in no time flat. Just combine your cake mix, eggs, and vegetable oil, and roll into balls. Toss 'em in cinnamon-sugar and onto your prepared baking sheet, then into the oven they go.
In under 10 minutes, you have a batch of irresistibly soft, sweet snickerdoodles for dessert… or any time of day!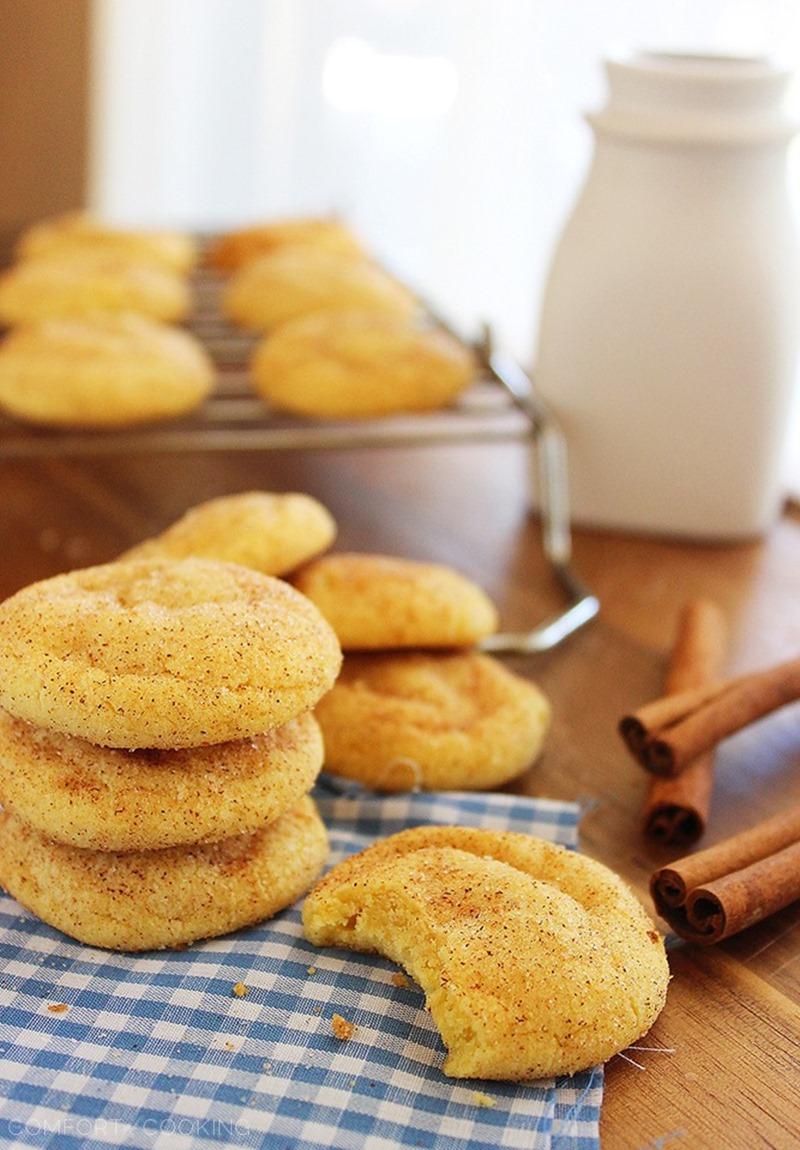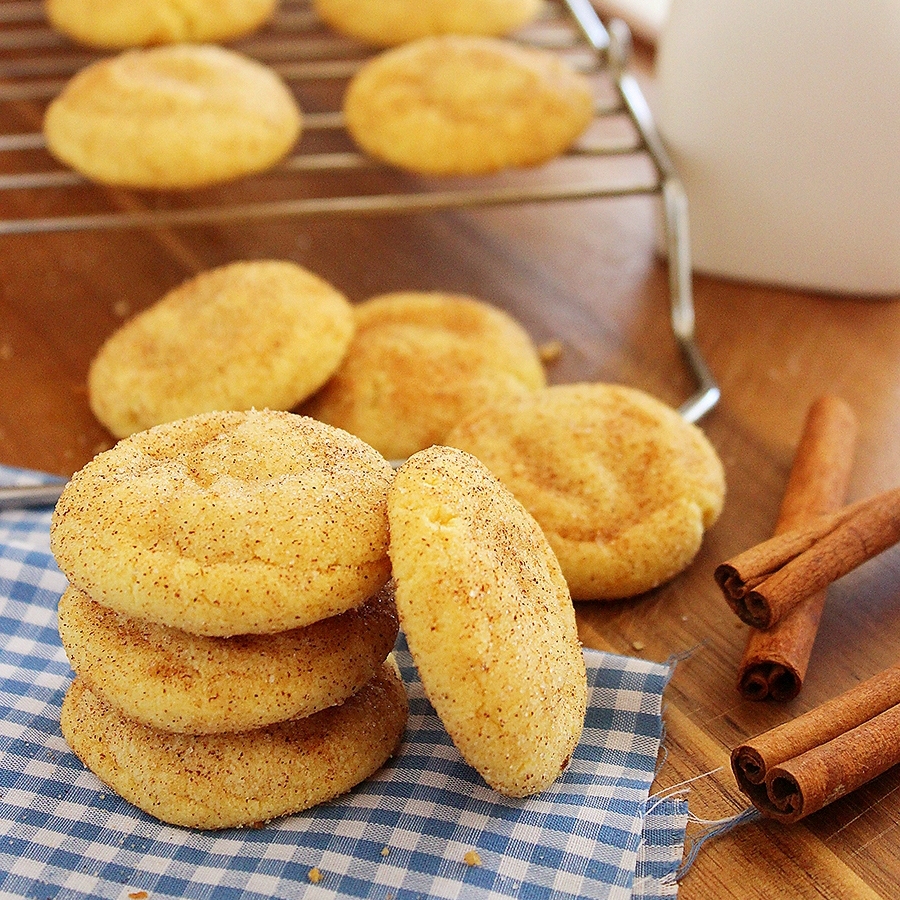 Super Soft Cake Mix Snickerdoodles
Ingredients
3 Tablespoons granulated sugar
1 teaspoon ground cinnamon
1 16-18 oz. package yellow cake mix
2 large eggs
1/4 cup vegetable oil
Instructions
Preheat oven to 350 degrees F. Line a large baking sheet with parchment paper and spray lightly with nonstick cooking spray.
In a small bowl, combine sugar and cinnamon. Set aside.
In a separate large bowl, combine cake mix, eggs and oil. Stir until well blended. Shape dough into 1" balls and roll in cinnamon-sugar mixture. Place balls 2" apart on prepared baking sheets. Gently flatten dough balls with the bottom of a glass, or your palm.
Bake for 7-9 minutes, or until almost set (To be "super soft", the cookies should look a little under-baked). Cool 1 minute on baking sheets before removing to a cooling rack to cool completely.
Enjoy!