Wrap your hands around a warm mug of this easy, spiced homemade apple cider. It has less sugar than the store bought stuff and makes your home smell amazing as it simmers!
And it's super easy, too!
In the more brisk months, there's nothing better than wrapping your hands around a hot mug of apple cider. Just the fragrance is enough to lull anyone in from the cold and calm the senses for a while. But, in my opinion, the jug of store bought stuff is much too sticky sweet.
Instead, a toasty cup of cider made easily from apple juice, cinnamon sticks, nutmeg, cloves and a fresh orange fits the bill! Not to mention, the aroma makes every inch of your home smell spicy, cozy and seriously amazing.
Warm up with a mug of this irresistible apple cider, and maybe a soft Apple Cinnamon Snickerdoodle too? All you need is a handful of basic ingredients, a love of fall flavors and some friends to toast to!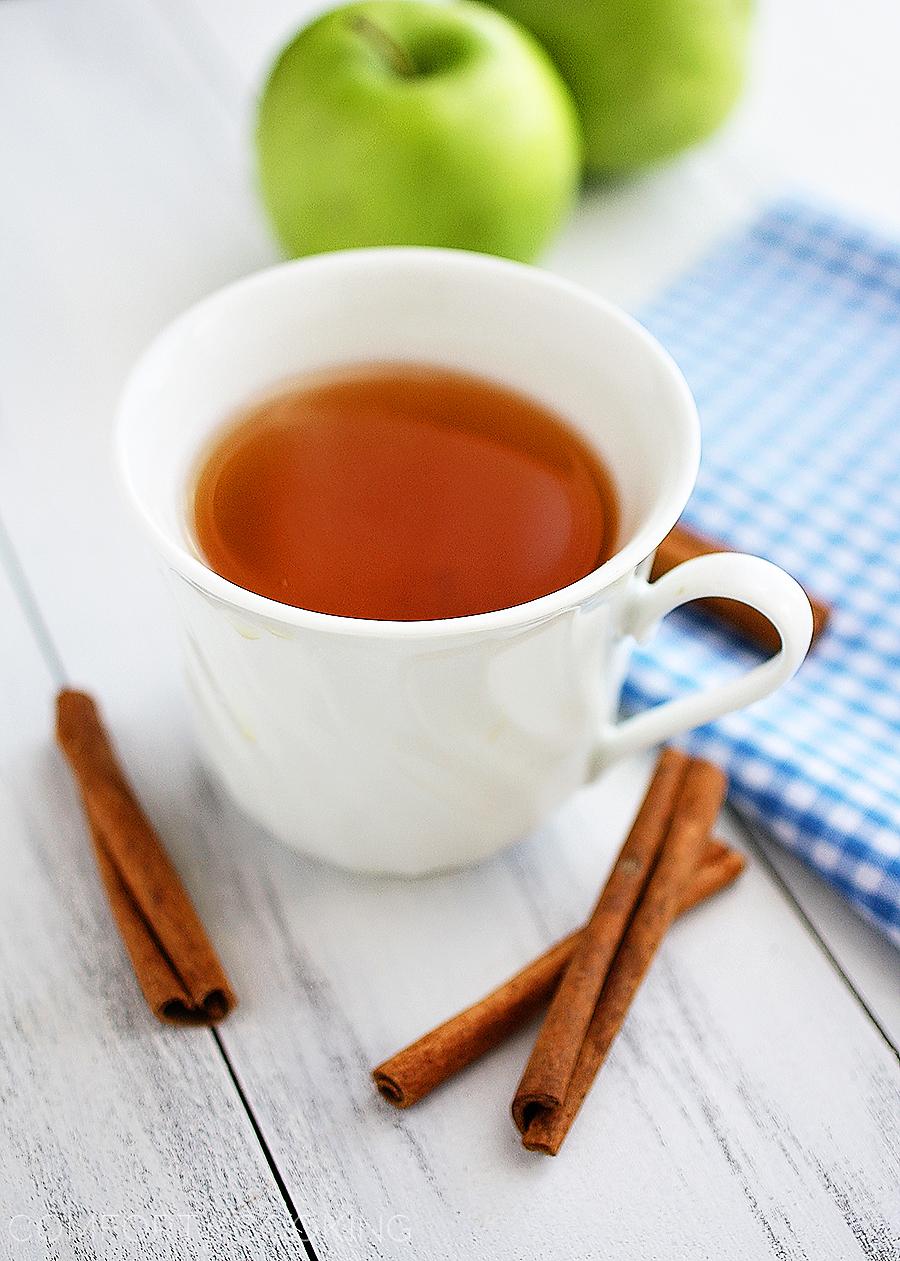 Hot Apple Cider
Ingredients
1 quart apple juice
2 cups water
5 cinnamon sticks, plus more to garnish
1/4 tsp. ground nutmeg
6 whole cloves
1 orange, sliced (leave skin on)
Instructions
In a large pot over high heat, bring all ingredients to a boil. Reduce heat to low and simmer for at least 15 minutes, or longer, stirring occasionally.
Serve hot and garnish with cinnamon sticks.
Enjoy!