Enjoy this citrusy, sweet 3-ingredient grapefruit granita guilt-free. It's the perfect icy cold treat for beating the summer heat!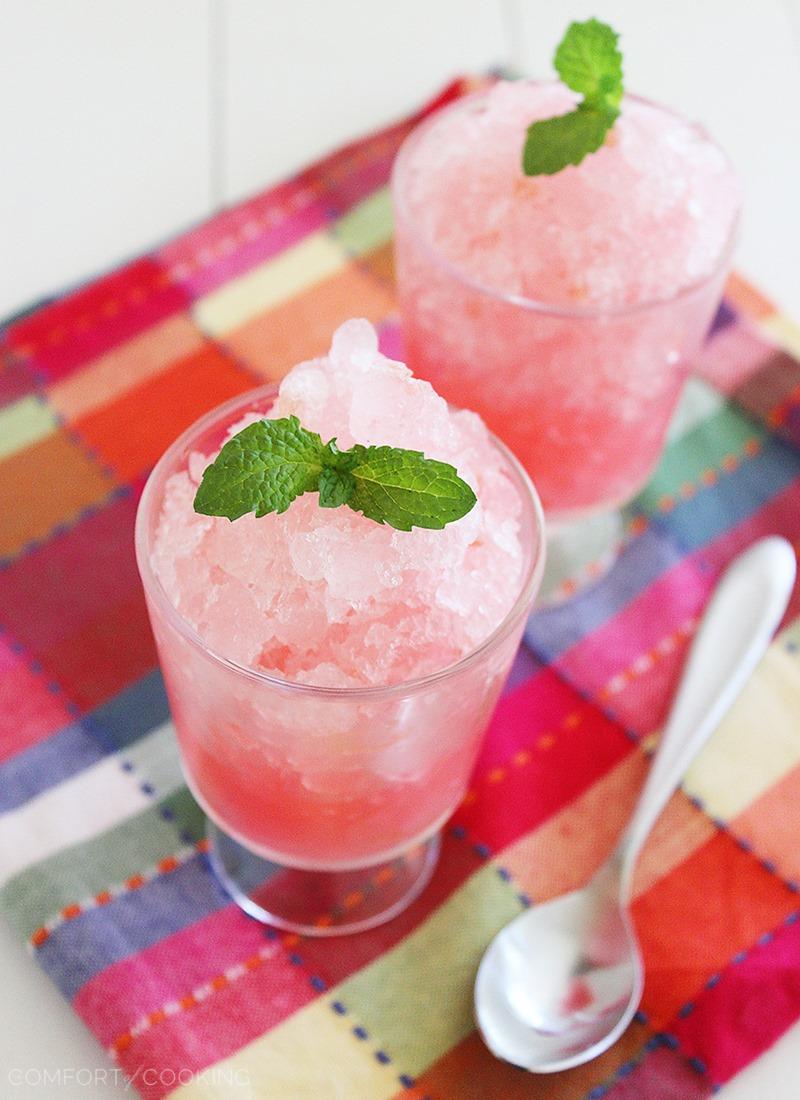 Sinking my spoon into a fruity slush of flaky ice crystals is one of my true summer joys! There's nothing more instantly cooling than a cold treat, and in this house, we love a good granita. An easy mixture of fresh fruit juice and simple syrup just gets poured into a pan, frozen and scraped with a fork. What I don't love, though, is all the sugar that a typical batch of granita is packing.
I've mixed up batches of granita with strawberries, watermelon, raspberry and pineapple. But, I found all were overloaded with sugar, so I sought out a still-sweet but healthier alternative.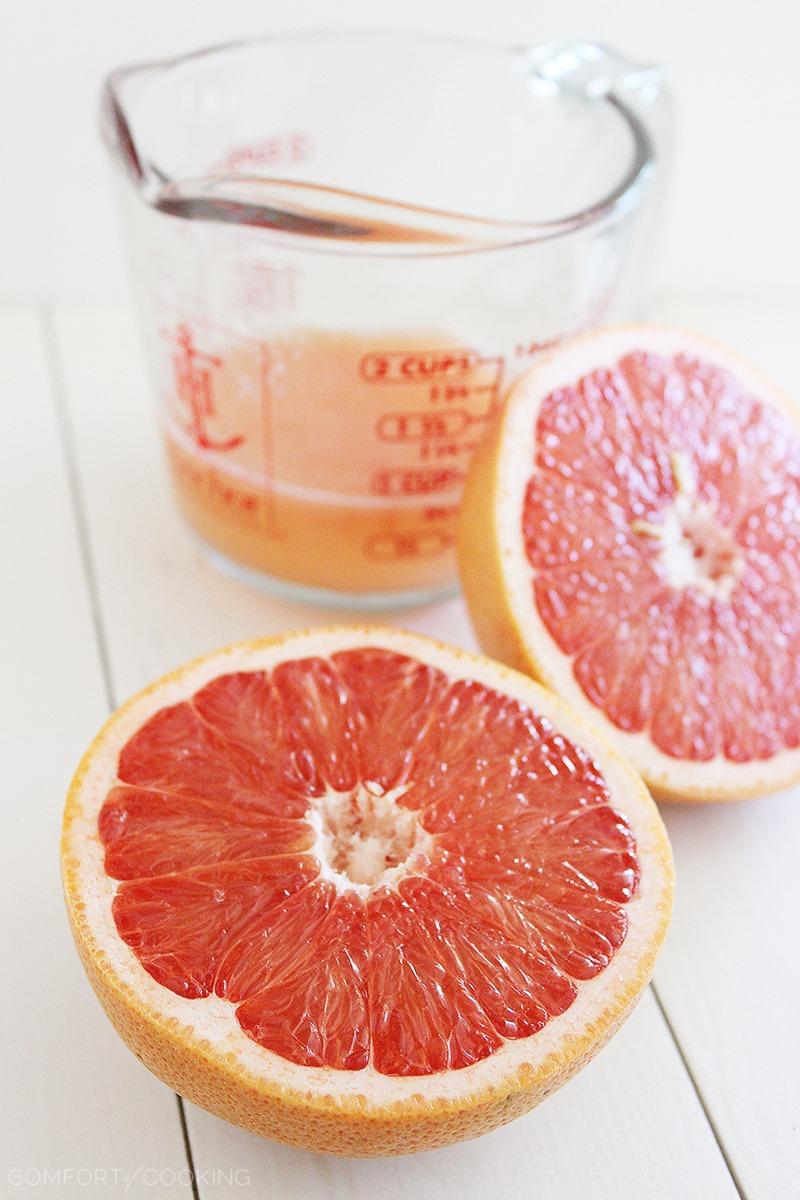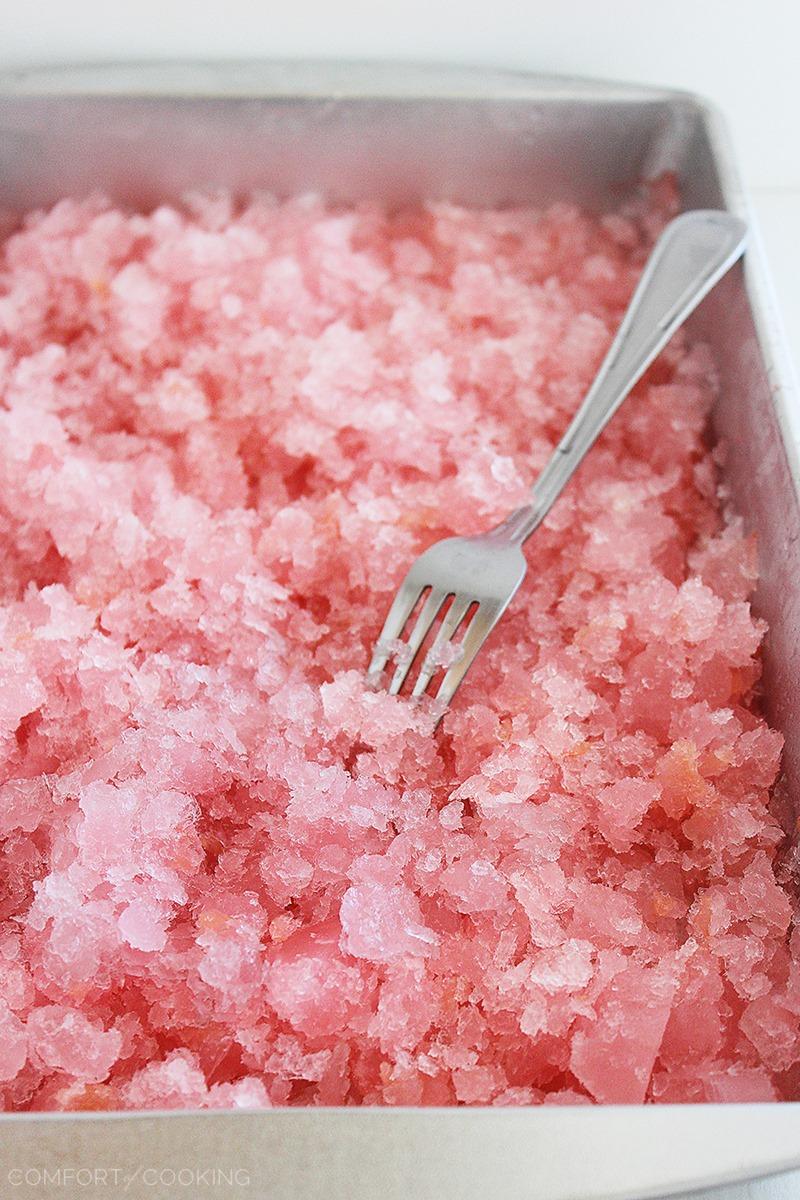 In this gorgeous pink granita, Splenda stands in as a delicious sugar substitute. Combined with the tanginess of grapefruit juice, it makes for a citrusy sweet treat perfect for summer snacking!
Enhance the color of your granita with a little red food coloring for a pretty pink hue. Just a couple drops mixed in before freezing will do! I also like to include some of the pulp in the mixture to amp up the tang.
Topped with fresh mint, this Sugar-Free Pink Grapefruit Granita is perfect for cooling down during the warm summer days ahead. Grab a grapefruit and mix up a batch this weekend!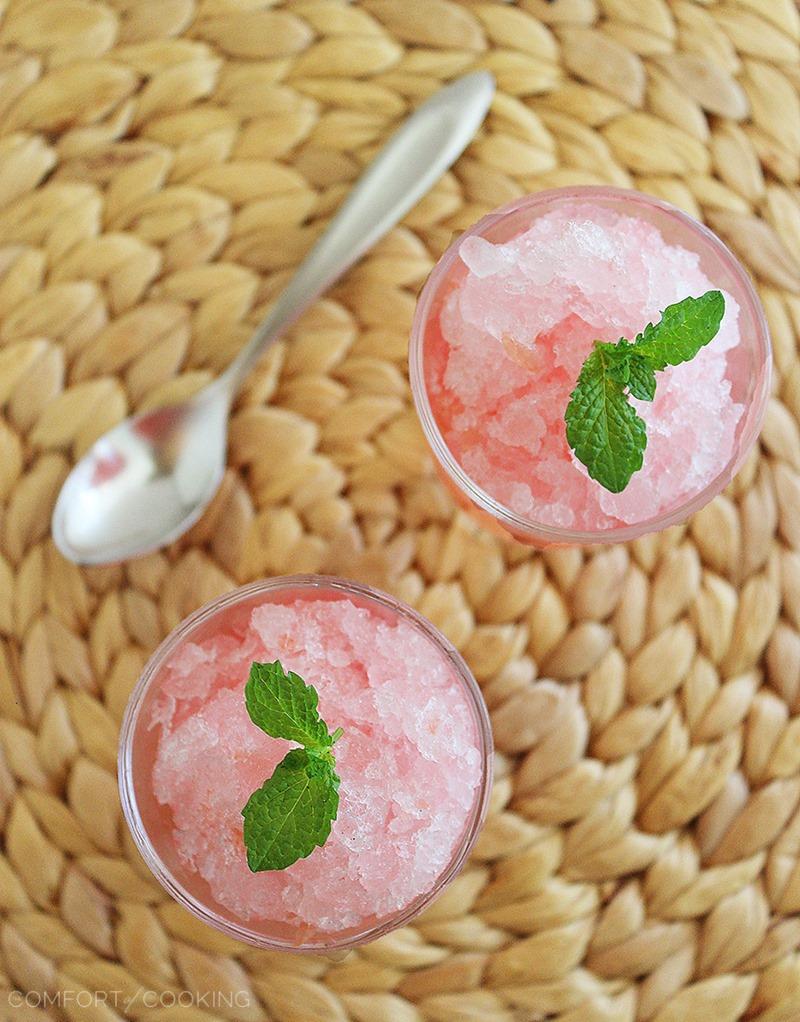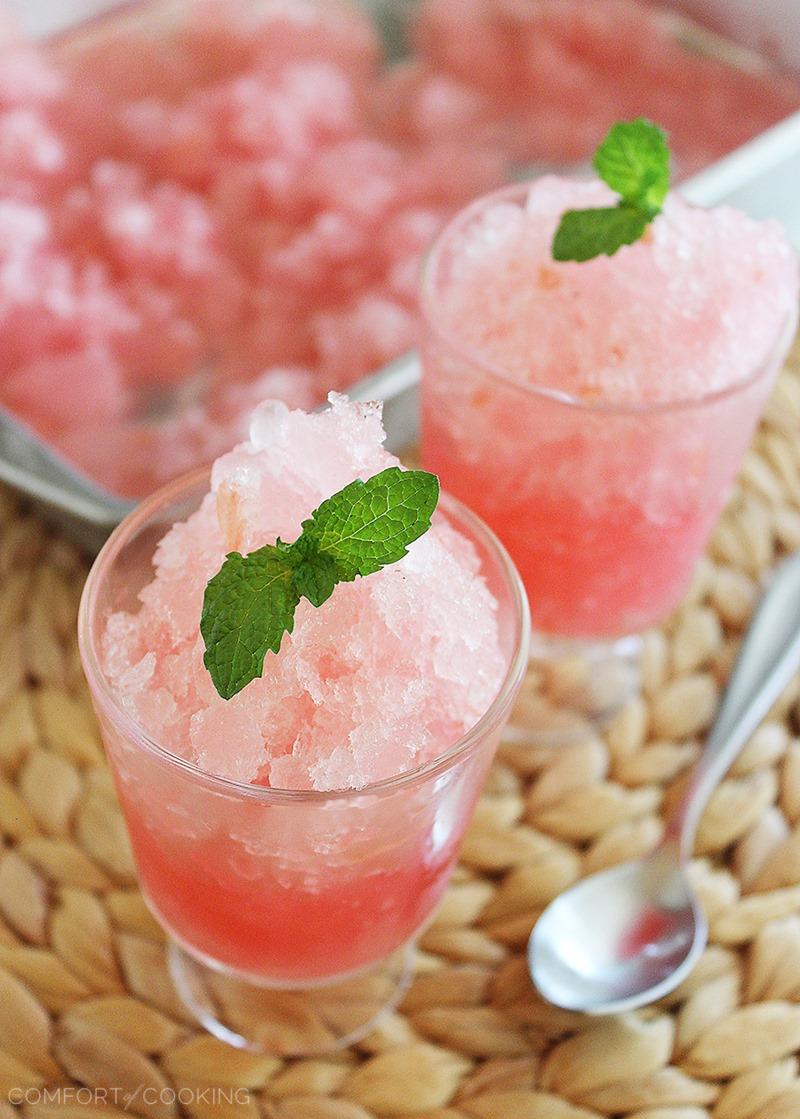 Craving more? Keep in touch on Facebook, Twitter, Pinterest and Instagram for new post updates and more. You can also check out my FAQ page, or contact me with any questions or inquiries!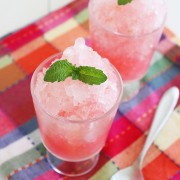 Sugar-Free Pink Grapefruit Granita
Ingredients:
3 cups water
3/4 cup sugar substitute (such as Splenda)*
1 1/2 cups freshly squeezed grapefruit juice (about 2 lg. grapefruit)*
Fresh mint, for garnish, optional
Directions:
Bring water and sugar to boil in a medium saucepan. Once boiling, reduce heat and simmer for 1 minute. Remove from heat and let cool completely. Stir in grapefruit juice and pulp.
Pour into a 13 x 9-inch pan and freeze until icy around edges, about 30 minutes. Using a fork, scrape granita into icy, flaky crystals toward the center of the pan. Repeat every 30 minutes until frozen throughout. Scrape granita into bowls. Garnish with mint and serve.
Enjoy!
TIPS
You can use granulated sugar in place of the Splenda.
Include as much of the grapefruit pulp as you like – it adds extra flavor!
Enhance the pink color with 2-3 drops of red food coloring in the grapefruit-sugar water mixture.
This granita can be made 1 day ahead. Keep frozen.