Sweet, tangy vanilla-scented pickled strawberries pair perfectly with goat cheese crostini! So simple, elegant and easy to prepare for parties. You will love the unique flavor of these summer strawberries!

This is a sponsored post written by me on behalf of Kraft Heinz. As always, all opinions are my own.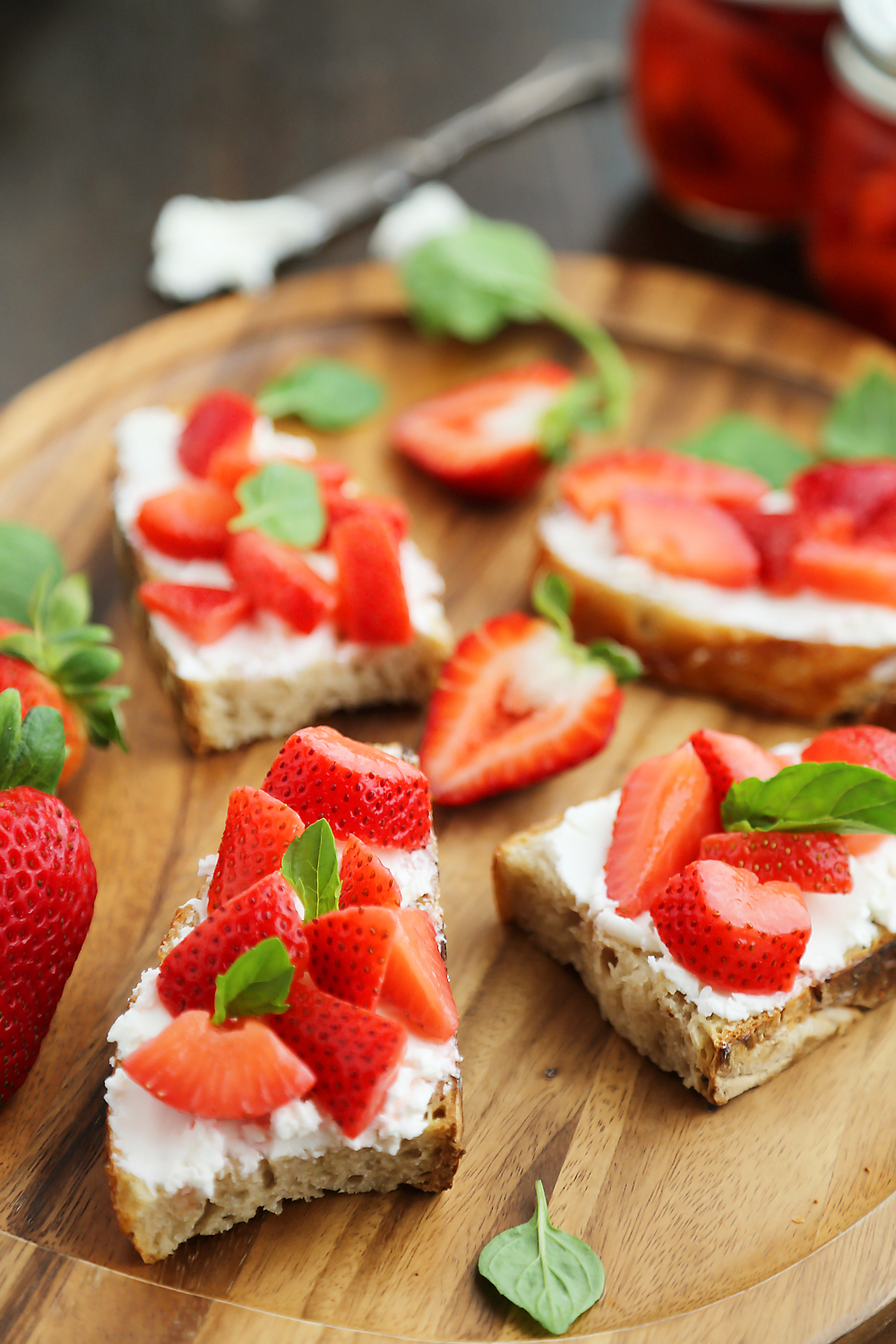 Last month, I celebrated a very sweet day with my special guy. Since we cook most nights of the week, we decided it would be especially special to not have to do the dishes. So, he whisked me off to small downtown restaurant at sunset for one of the most wonderful and unique meals I've ever had!
All of the courses were more colorful and memorable than the last, except one starter that stuck with me all throughout the meal: Seeded crackers spread with spring onion goat cheese, topped with pickled strawberries and a pinch of mint. Simple as it sounds, it was astoundingly delicious! One bite of the loaded cracker, and a kaleidoscope of flavors came bursting through – salty, sweet, creamy, tangy, oniony. So incredible that we asked for seconds, and contemplated stuffing jars of pickling strawberries in my purse on our exit. I was determined to recreate this unlikely new favorite at home!
Since we often enjoy recreating our first date (a picnic in the park), I can definitely see myself bringing jars of these tangy-sweet strawberries, cheeses, meats, and a baguette down to the lake. Some more of my favorite picnic recipes for spring and summer include this Picnic Basket Turkey Sandwich and Strawberry-Jalapeño Salsa. Both super easy to make ahead and tote along to a grassy or sandy spot for two. Or, invite some hungry friends!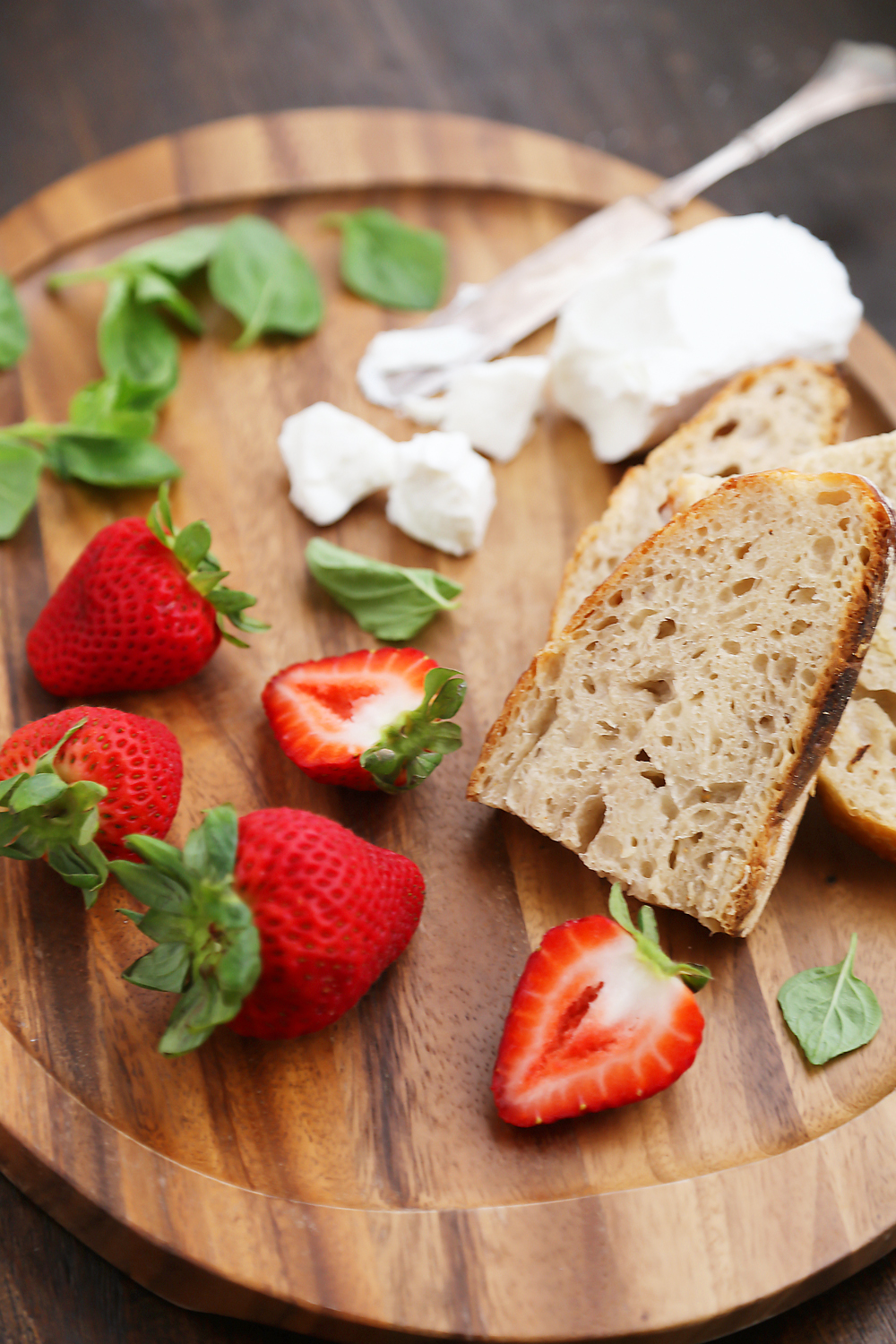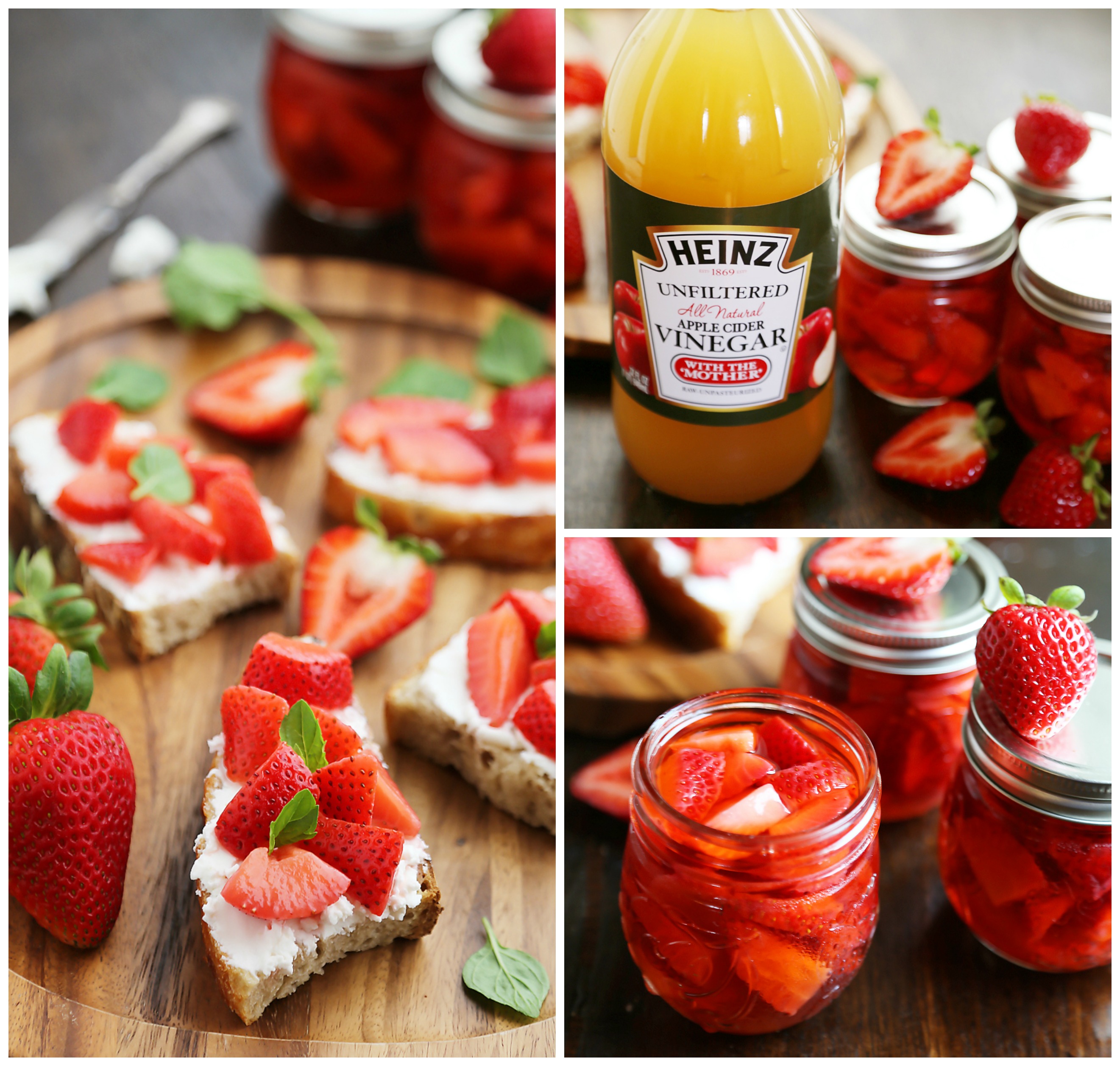 To make them yourself, simply grab a carton of freshest, plumpest looking strawberries you can find. Chop them up and toss them in your glass jars. Scrape out the seeds of a vanilla bean, and add some to each jar. Stir together a mixture of hot water and sugar, then add your Heinz® Apple Cider Vinegar. This all-natural vinegar is a perfect compliment to the sweet strawberries, since it is made from fruit already – sweet apples and the finest grapes. The vinegar increases the tartness but keeps the sugar in the strawberries for a fabulous flavor experience. I love using it for pickling vegetables, as well!
Once the liquid mixture has cooled to room temperature, pour it over your strawberries, then seal tightly. Refrigerate the jars for at least 30 minutes before using, and up to two weeks.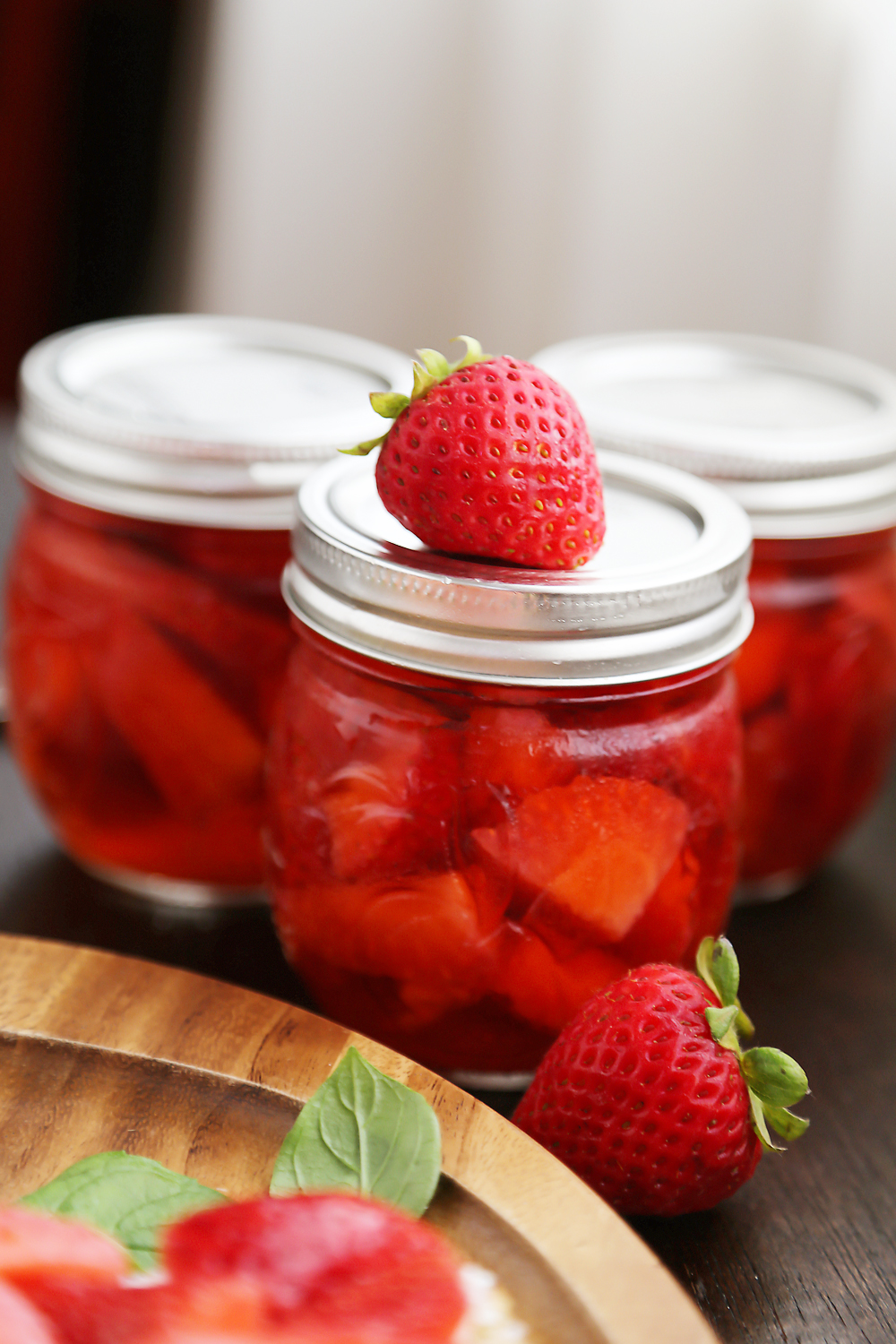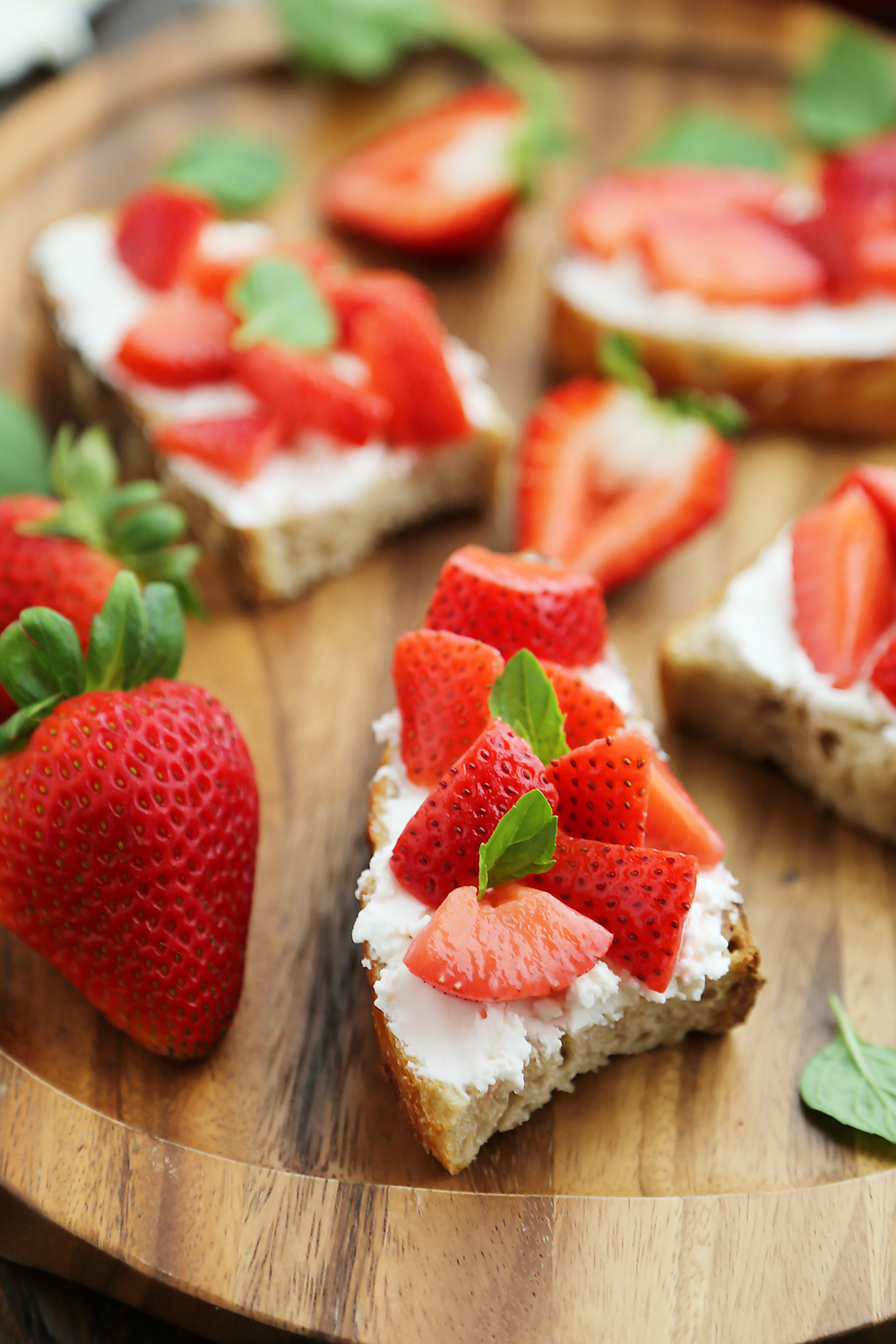 These tart and sweet pickled strawberries are especially delicious in salads, and with cream cheese on your morning bagel! Don't like goat cheese? Try a garlic-herb cream cheese spread, you can find them in the deli section of most grocery stores. A drizzle of balsamic reduction, or addition of fresh summer corn or proscuitto, would take these crostini over the top! You can even stir the strawberries into vanilla ice cream for a truly unique treat!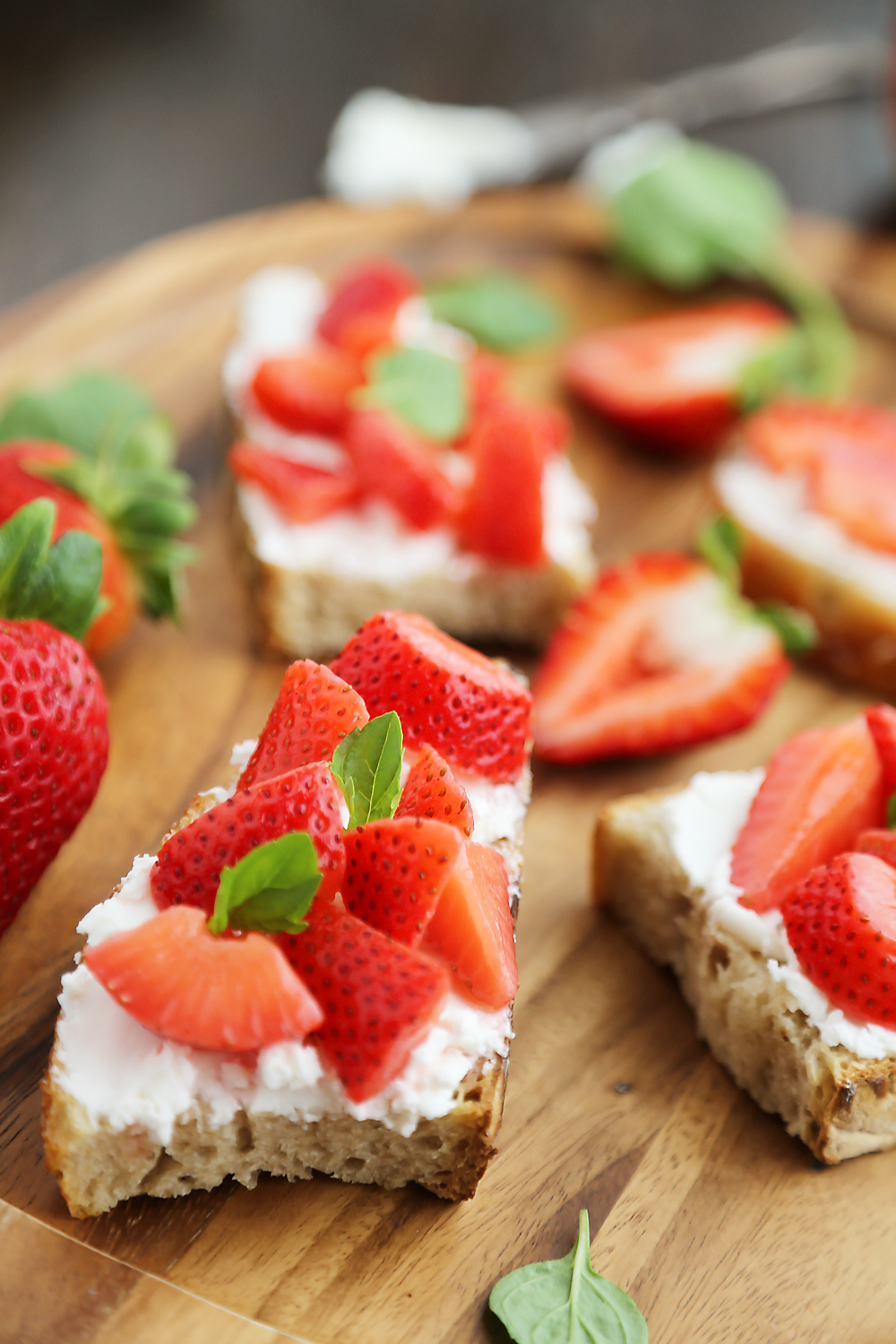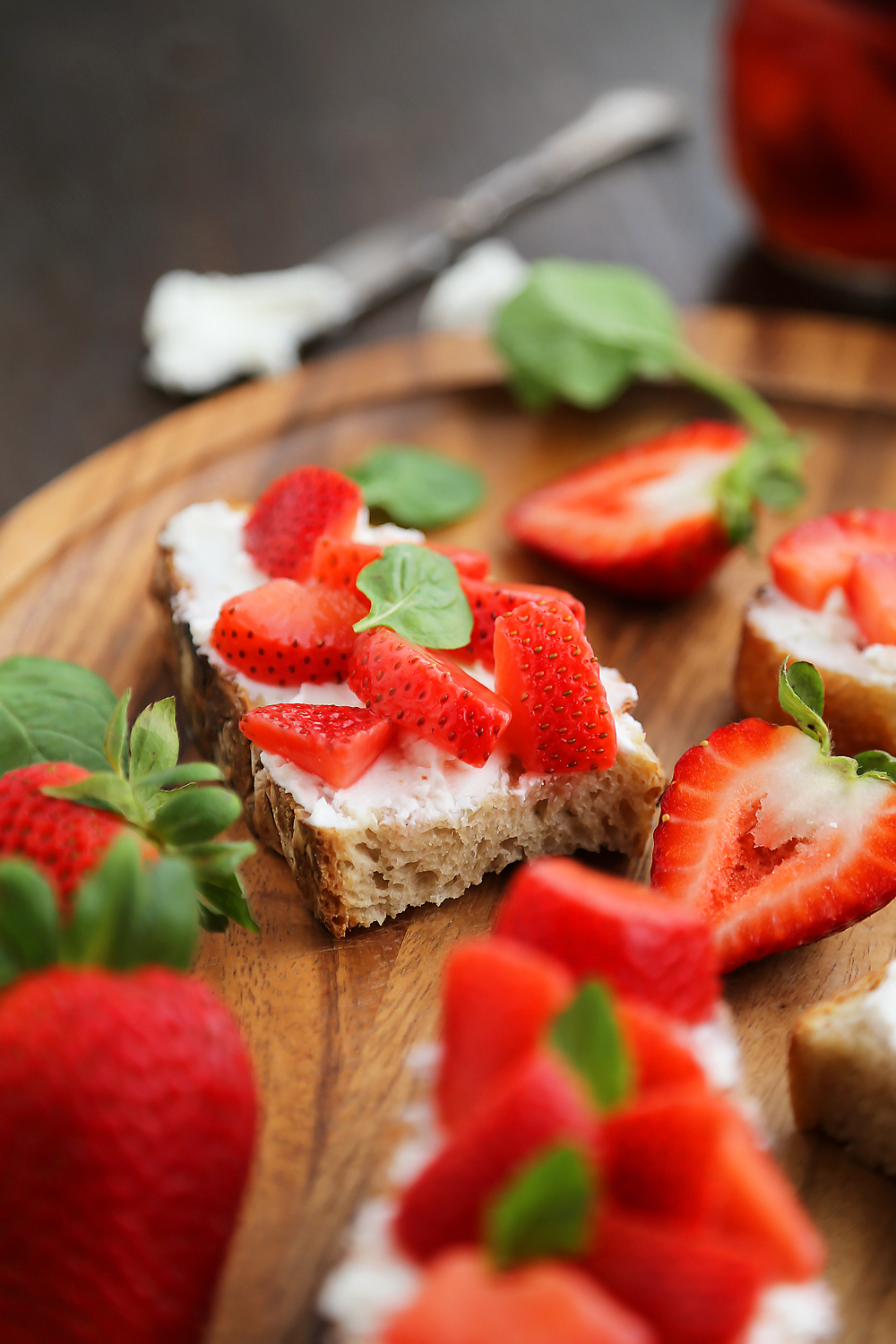 For party guests and easy weeknight meals, I love serving these strawberries on toasted slices of my No-Knead Crusty Artisan Bread. Slathered with a cheese spread and topped with a pinch of homegrown mint, this crostini is full of summer flavor. Simple, seasonal and a uniquely delicious deviation from the usual. Try these scrumptious strawberries today!
For more delicious, easy recipes using Heinz Vinegar for pickling and canning, click here.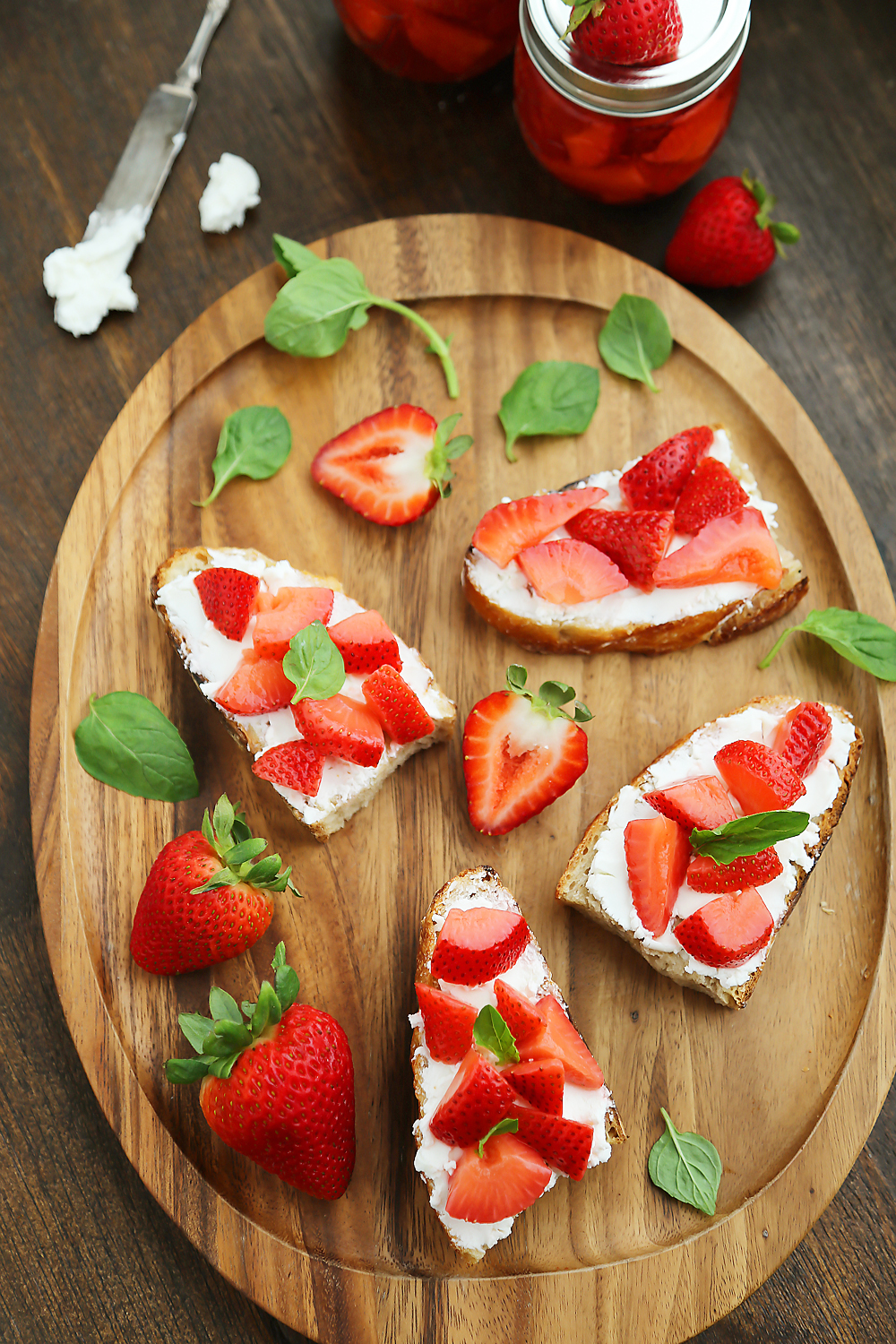 Click here for the full recipe: Vanilla Bean Pickled Strawberries with Goat Cheese Crostini