This 5-ingredient one-pan meal makes a healthy and delicious weeknight dinner in under 30 minutes! This tender barbecue sauce-glazed pork tenderloin with crispy sweet potato fries pairs perfectly with a fresh green salad.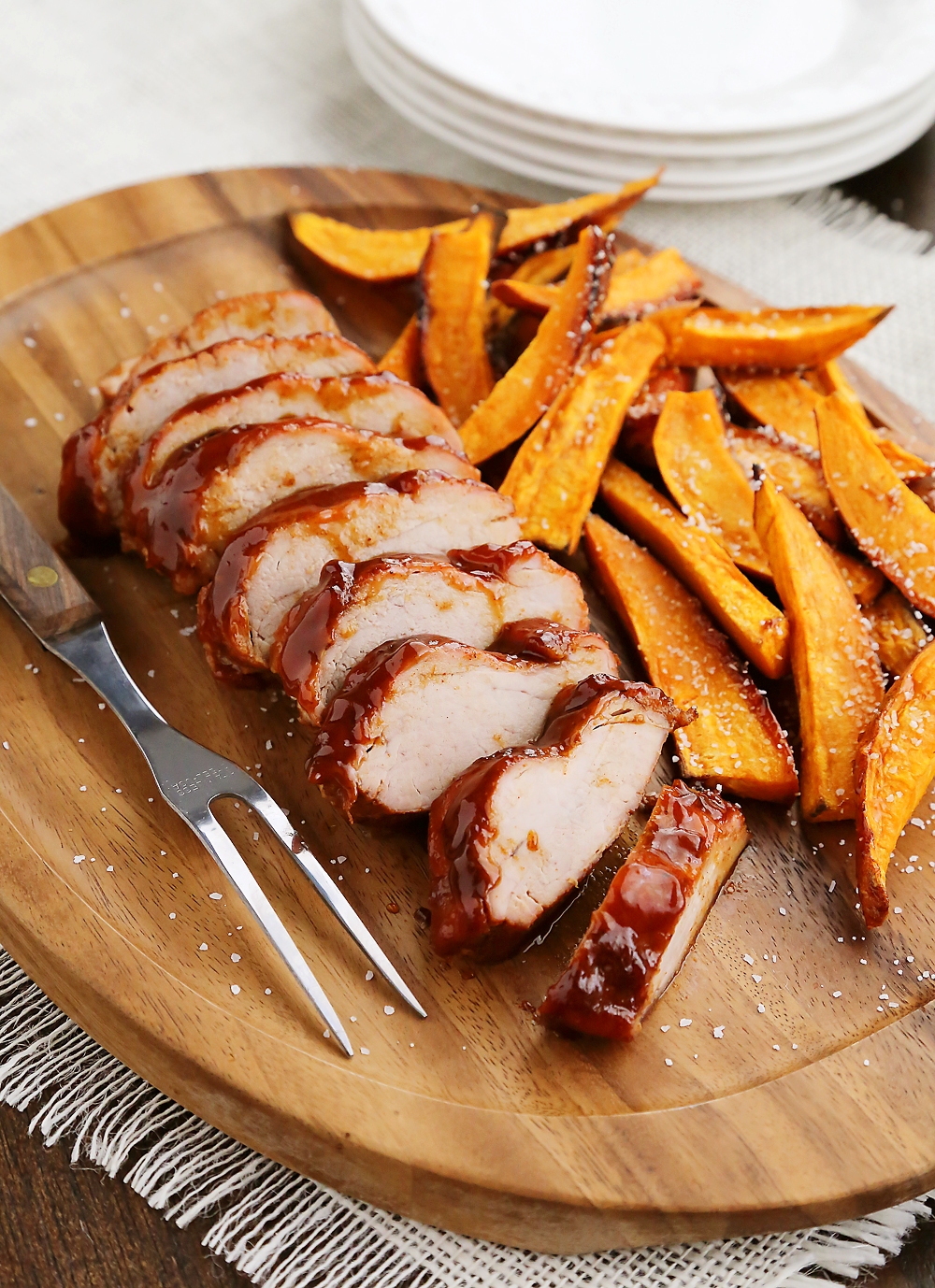 There's nothing I love more than an easy weeknight meal that doesn't take a lot of time to prepare. Even better when it contains of a medley of mouthwatering flavors – sweet, salty, tangy and full of tender, melt-in-your-mouth goodness. That is this one-pan wonder in a nutshell. And you only need five ingredients to cook this delicious dinner at home!
Since your meat and potatoes sizzle up on one pan, they truly take on the flavor of one another. The crispy edges of your sweet potatoes caramelize in the sticky, sweet barbecue sauce that drizzles down the side of the pork loin. And the loin takes on the rich, earthy scent of the potatoes! It's a win-win situation, you see.
Simply grab a good quality pork loin, place it on a large baking sheet, and brush it with KRAFT Sweet & Sticky Barbecue Sauce. This is my longtime favorite sauce. It's so smooth, perfectly sweet, salty and tangy. There are so many flavors to choose from, which perfectly suits any kind of barbecuing I'm doing – from chicken to burgers, ribs to brisket, indoor and outdoor. As you can imagine, here in Texas, we do a lot of barbecuing all year round.


Once your loin is ready, chop your sweet potato fries and toss them with olive oil. If you prefer to add some seasonings, like cayenne pepper or cinnamon, go ahead (but go sparingly – sweet potatoes are packed with flavor already). Surround the pork with the potatoes, and you're done! Pop it in a hot oven, try to patiently wait the 25 minutes while the amazing aroma fills your home, then slice up your juicy pork and serve.
This quick and easy dinner pairs perfectly with a sauteed veggies or a light green salad. Here are some of my favorite salad recipes, which also work well as a scrumptious yet light stand-alone meal:
• Special Spinach Salad
• Cherry Tomato & Basil Salad
• 10-Minute Southwest Layered Salad
• Fresh Tomato & Tomatillo Salad
• Layered Quinoa Salad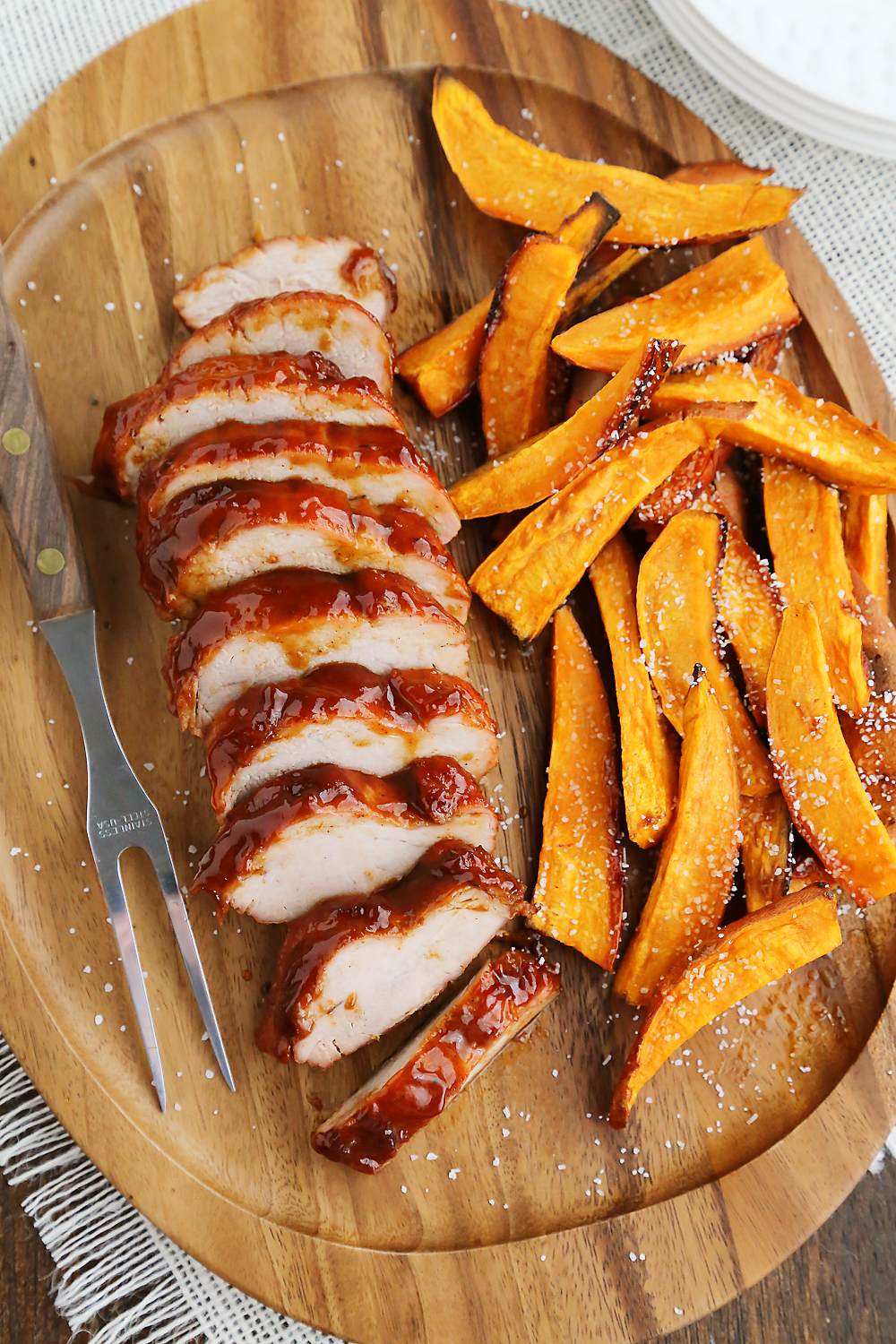 I know you will absolutely love this pork and potatoes dinner – it is hearty, wholesome and turns out perfectly every time. The ingredients can also be easily doubled to feed a hungry crowd, or packed away for delicious leftovers the next day. After all, there's nothing more satisfying than feeding your family a balanced meal made easily.
If you try this recipe, please let me know how it turns out for you. I would love to hear your feedback!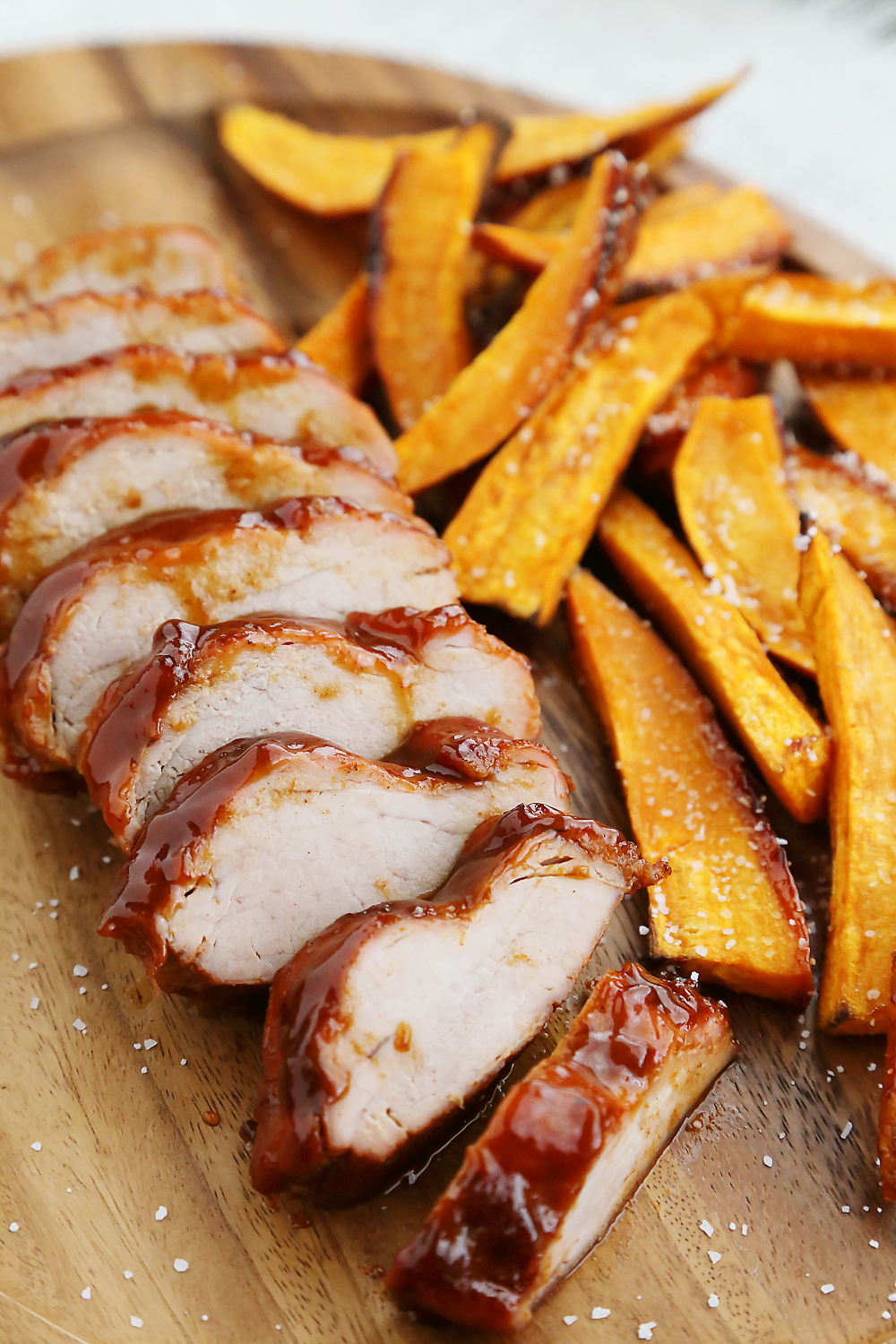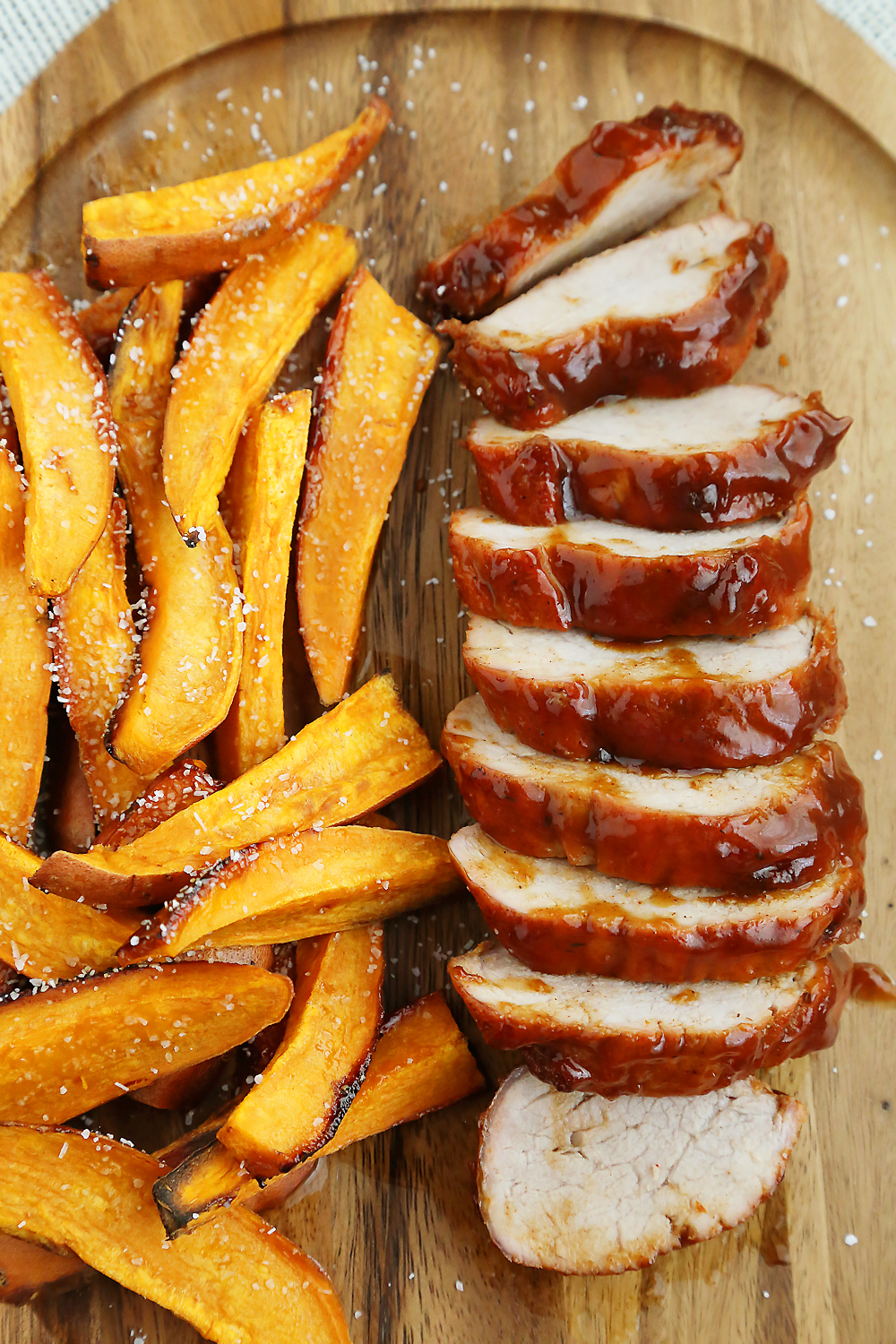 Click here for the full recipe.