Calling all chocolate lovers! These Paleo-friendly double chocolate brownies are flourless and full of fudgy, gooey goodness. Only 8 simple ingredients, 10 minutes, and a sweet tooth needed!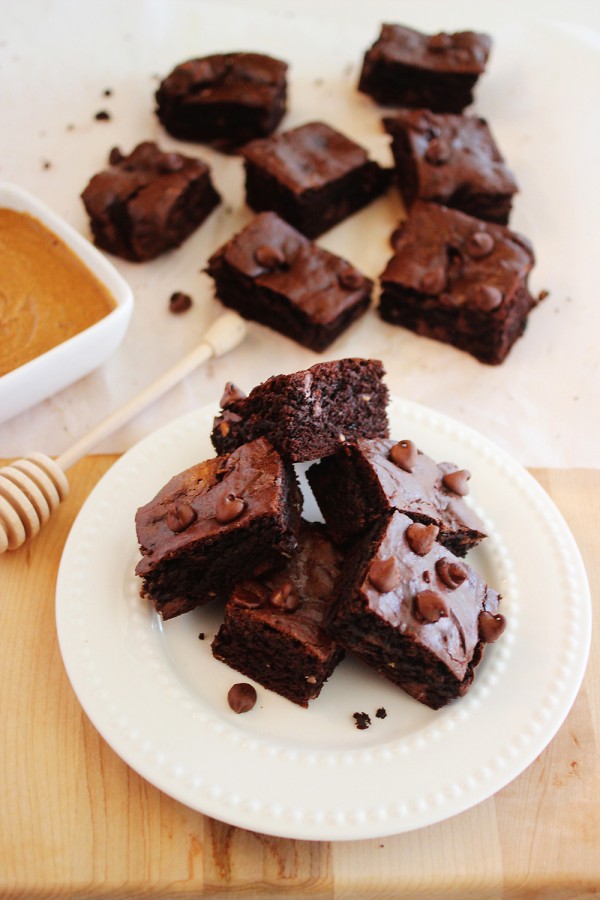 Since I believe there is no way to mess up a truly great thing, I love to experiment with my favorite baked goodies. Specifically, brownies. How can you ever go wrong with cocoa, vanilla and heaps of chocolate chips, after all?
After having such delicious success with my Flourless Chocolate Chip Blondies, I wanted to try a twist on everyone's favorite chocolaty treat… again, without any butter or oil.
I had no idea almond butter would make such a scrumptious substitute!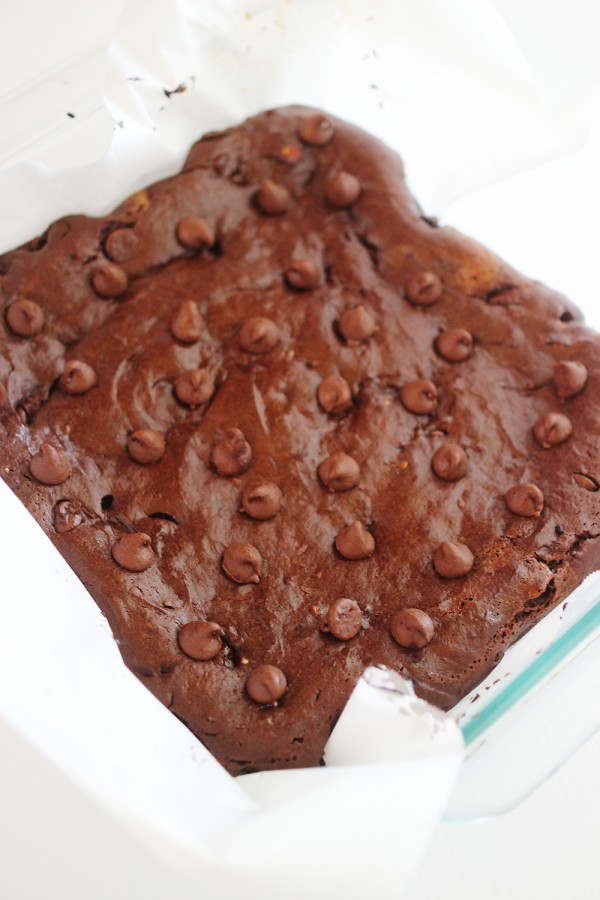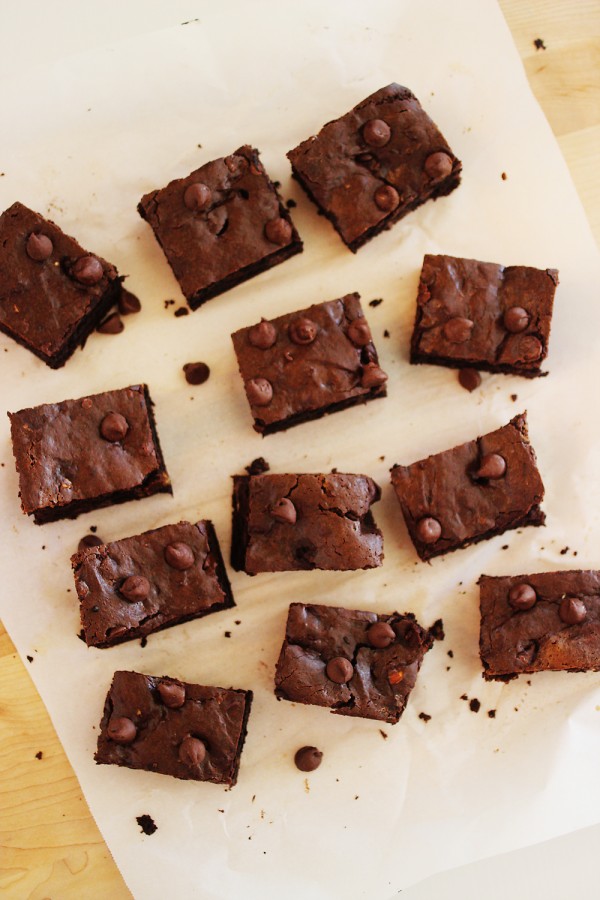 One of my favorite pairings with chocolate is nuts. Pecans, walnuts, peanuts, almonds – you name it! I love the salty, creamy combination with rich, sweet chocolate. For those who agree, these soft and chewy brownies definitely don't disappoint!
I used almond butter as the base, which has a more subtle flavor than other nut butters, but you can also use creamy peanut butter.
For another fun twist on brownies, try my decadent 3-Ingredient Nutella Brownies. Both of these batches are outrageously good (and easy)!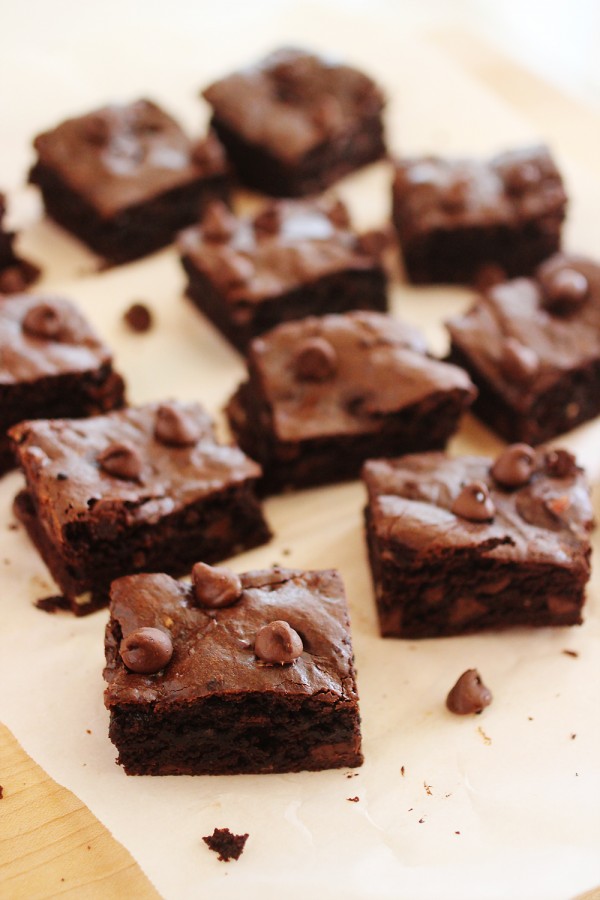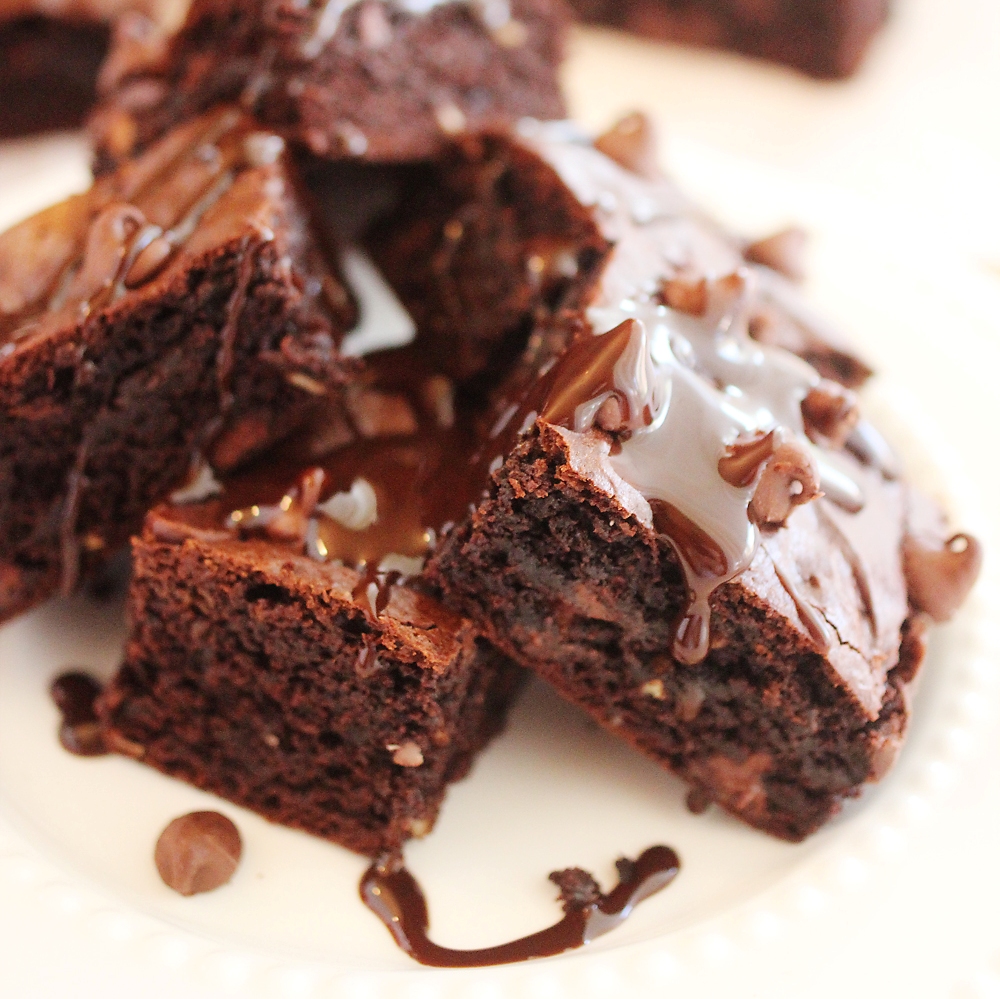 Flourless Almond Butter Chocolate Brownies
Ingredients
2 large eggs
1/3 cup honey
2 Tablespoons granulated sugar
2 teaspoons vanilla extract
1 cup creamy almond butter, well stirred
6 Tablespoons cocoa powder
1/2 teaspoon baking soda
1/8 teaspoon salt
1/2 cup chocolate chips or chocolate chunks
Instructions
Preheat oven to 325 degrees F. Line an 8 x 8-inch square baking dish with parchment paper. Spray with nonstick cooking spray.
In a large bowl, using an electric mixer, whip eggs, sugar, honey and vanilla until thick and pale. Beat in almond butter until well combined and smooth. Stir in cocoa powder, baking soda and salt. Fold in chocolate chips/chunks.
Spread brownie mixture evenly into prepared pan.
Bake for 30–35 minutes, or until a toothpick inserted in center comes out clean.*
Cool completely on a wire rack before cutting into 12 squares.
Enjoy!