Whip up these super easy, kid friendly mini meatloaves stuffed with gooey mozzarella! They make a delicious weeknight meal with a side of mashed potatoes and veggies!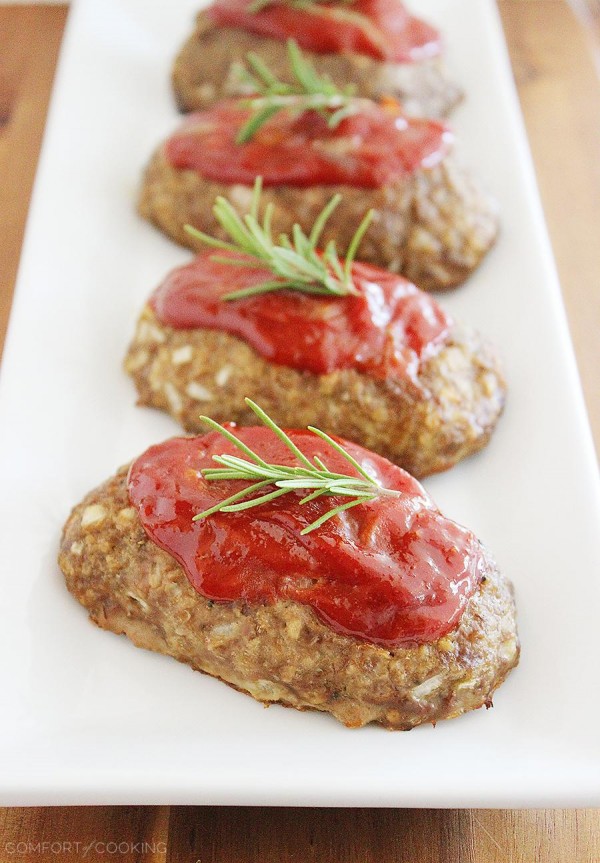 When I think of classic, kid-friendly comfort foods, my mind immediately turns to meatloaf. It's like propping your feet up by a warm fire in the winter – it just makes you feel good! Especially when served with mashed potatoes, a good meatloaf is one of the most comforting old-fashioned meals. I've made it a hundred different ways, with mountains of mix-ins, but what I've determined is that you shouldn't mess with a classic… unless you're gonna add a little gooey cheese!
Totally optional, by the way. But I don't suggest skipping it, and any kiddos in your life would agree!
Made mini, and with only a handful of basic pantry staples, these little loaves make a delicious, quick and easy weeknight meal. Topped with tangy ketchup, each loaf is full of subtly sweet-salty goodness. With a side of potatoes and veggies, it's the perfect hearty meal for the whole family!
Thickening up the mixture with quick oats instead of breadcrumbs is one of my new favorite tricks, too! I've always found breadcrumbs make meatloaf taste "off", even if using plain, and don't help hold its shape. Oatmeal makes the mixture easy to work with, and doesn't add any heavy, bready taste. They also came out of the oven exactly the way I formed them, without spreading… a first in my loaf experimenting escapades!
You'll love these mini loaves for Monday through Friday meals, I guarantee it. Especially with that melted, gooey mozzarella center!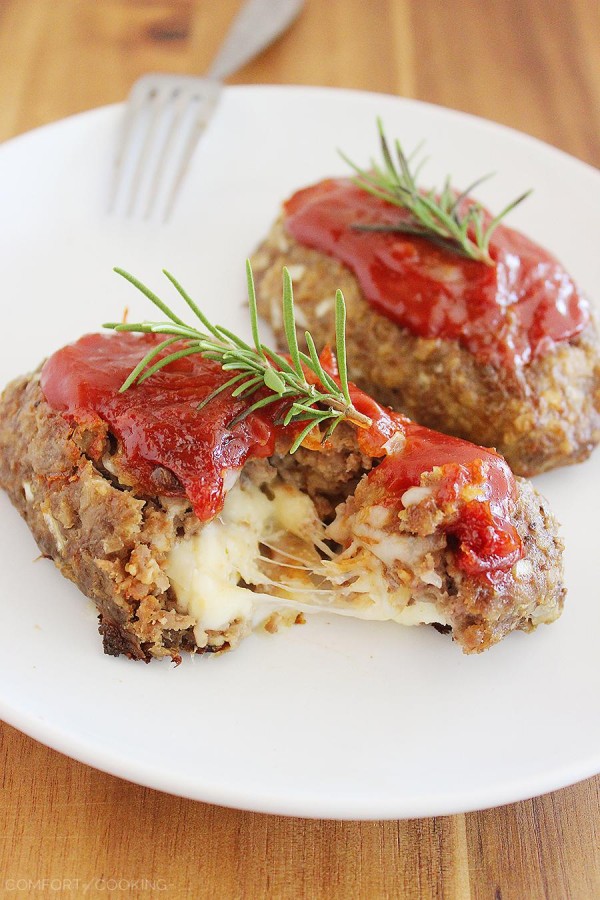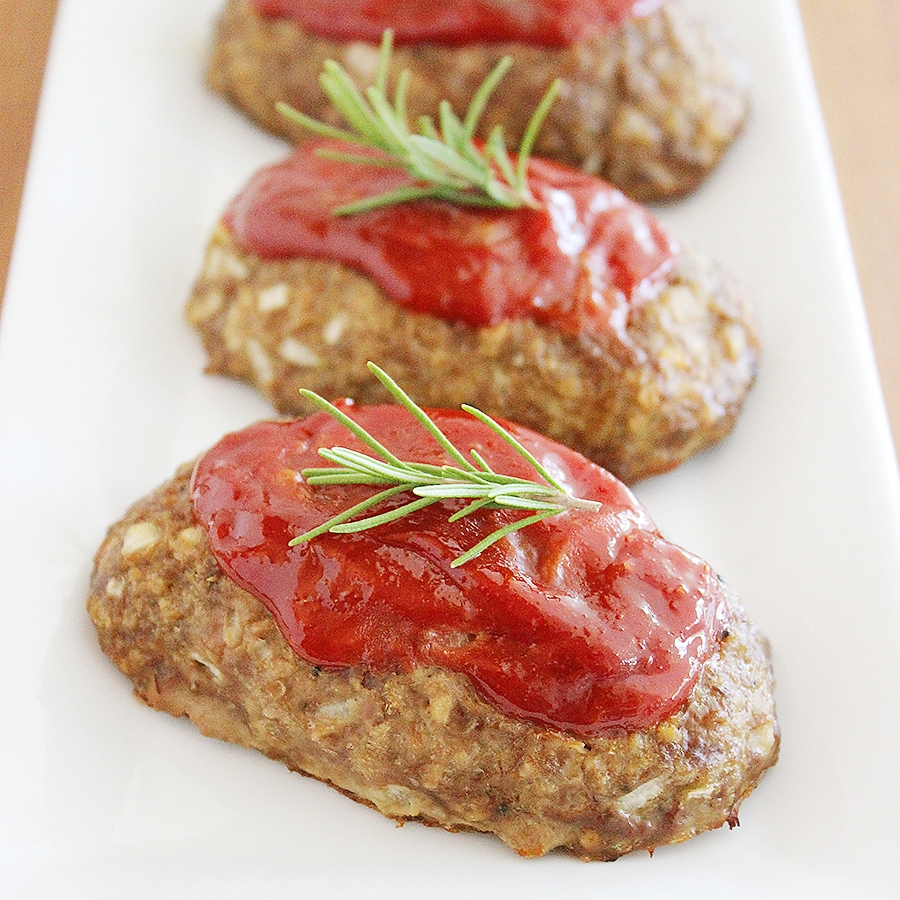 Mozzarella-Stuffed Mini Meatloaves
Ingredients
1 large egg
3/4 cup milk
1/2 cup quick cooking oats
1/2 teaspoon Italian seasoning
1 teaspoon kosher salt
1/4 teaspoon black pepper
1/2 medium onion, diced
1 pound lean ground beef
3 string cheeses, cut in half crosswise
2/3 cup ketchup
1 Tablespoon packed brown sugar
1 teaspoon yellow mustard
Instructions
Preheat oven to 350 degrees F. Line a large baking sheet with aluminum foil and spray with nonstick cooking spray.
In a large bowl, combine egg, milk, oats, Italian seasoning, salt and pepper; stir until well combined. Let sit for 5 minutes to allow oats to absorb liquid. Add onion and ground beef, mixing well. Grabbing baseball-sized portions, form mixture into six small meatloaves (the loaves will shrink slightly as they bake). Stuff each portion with a string cheese half, forming meat mixture around cheese. Place onto prepared baking sheet.
In a separate small bowl, stir together ketchup, brown sugar and mustard. Spoon evenly over each loaf.
Bake uncovered for 45 minutes.
Enjoy!