Our favorite EVER cookie! Snag one of these warm, salted caramel-stuffed snickerdoodles hot outta the oven and you'll agree that they're absolutely irresistible.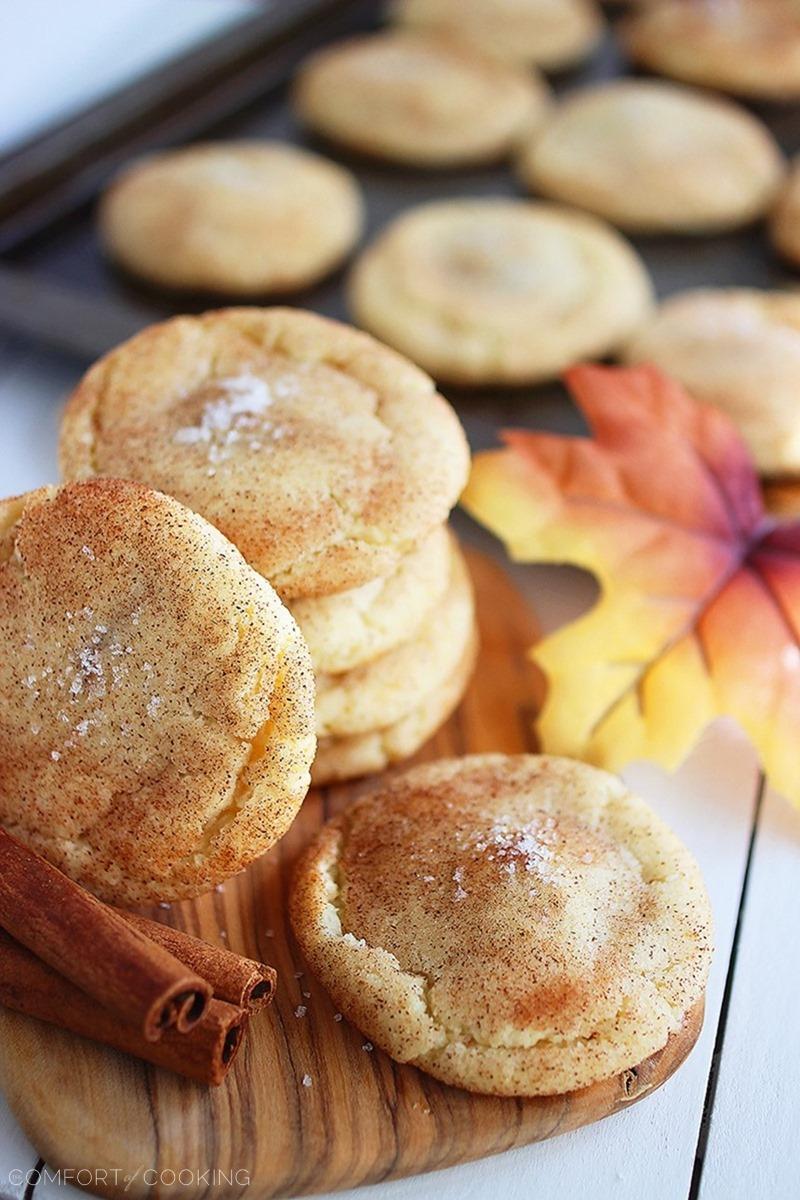 You guys. I don't even have words. I mean, there are lots of words below, so I guess I do have some words. But you know what I'm saying, right? Right.
Snickerdoodles were my favorite cookies to begin with, but stuffing them with gooey, chocolate-coated caramel? Well, that's just taken it over the top!
So, what did I do with these warm, buttery cookies hot out of the oven? I ate one and obliterated the roof of my mouth, and to console myself, I ate another. Then before I Hulk-ed out and demolished more delicious cookies, I stuffed them into baggies and flung them on my friends' front porches. Goodbye, cookies – you will tempt me no more! They're just lucky they grabbed them before I came back with a change of heart! Hehe.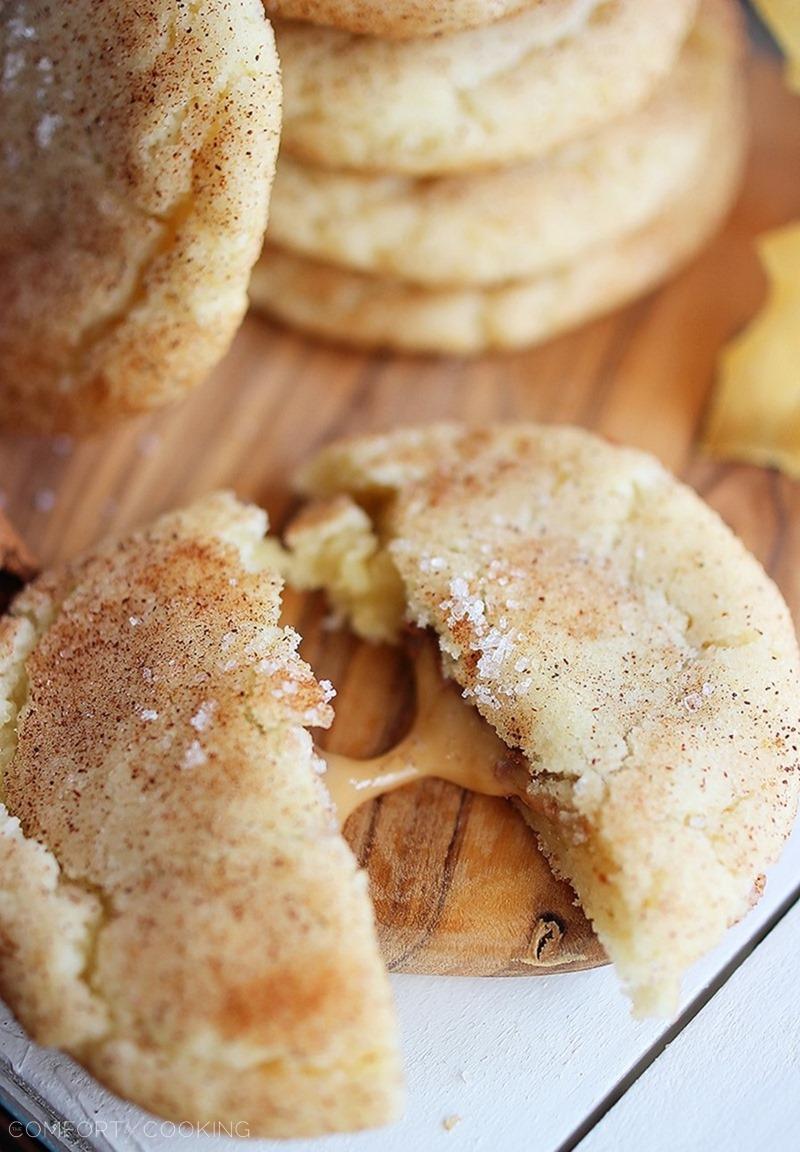 You see, when a cookie is THIS good I lose all sense of right and wrong. I just know it's "right" to give them away as little gifts to friends. Right? What my friends don't know is, they're actually helping me out. Thanks, guys – enjoy your cookies!
These puppies are soft as pillows, sugary sweet and slightly salty, and absolutely irresistible warmed up in the microwave. The ooey-gooey caramel spills out of the centers, and combined with the spicy cinnamon, it's a fall treat worthy of any bake sale or back-to-school event.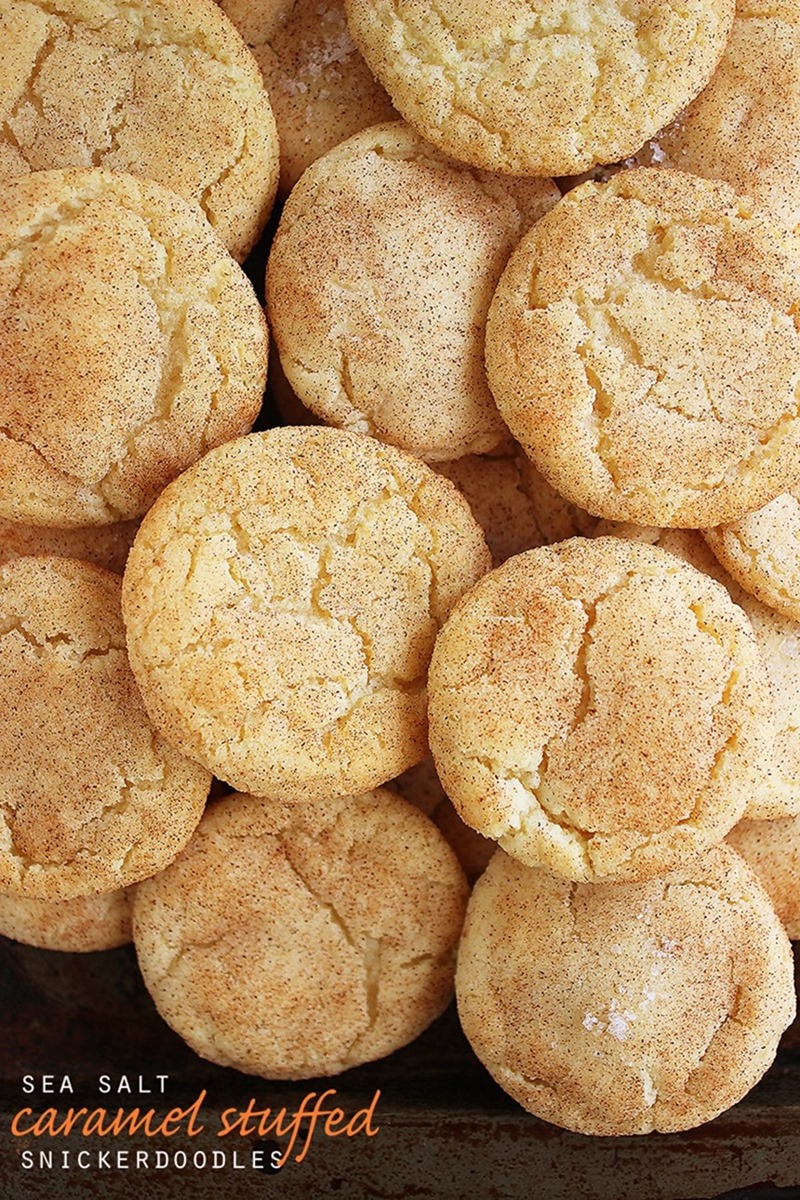 In working with McCormick Spices to create the perfect cookie, I knew I wanted it to be an easy, fun twist on a traditional cookie that could really please a crowd. I think these are totally a fall-inspired treat that everyone would love, what about you?
On the bake sale table, cookies and brownies have always been the big favorite, and the McCormick Kitchens have created lots of unique cookie and brownie recipes. They even came up with a jaw-dropping "Crownie" that combines the two – you've gotta see it to believe it! Putting a tasty spin on baked treats doesn't have to be hard. Try adding a minty flavored extract to brownie mix, or sprinkle some chili powder into your best chocolate cookie recipe.
Oh yes, I definitely see a Mexican Hot Chocolate cookie in my future! Nom nom.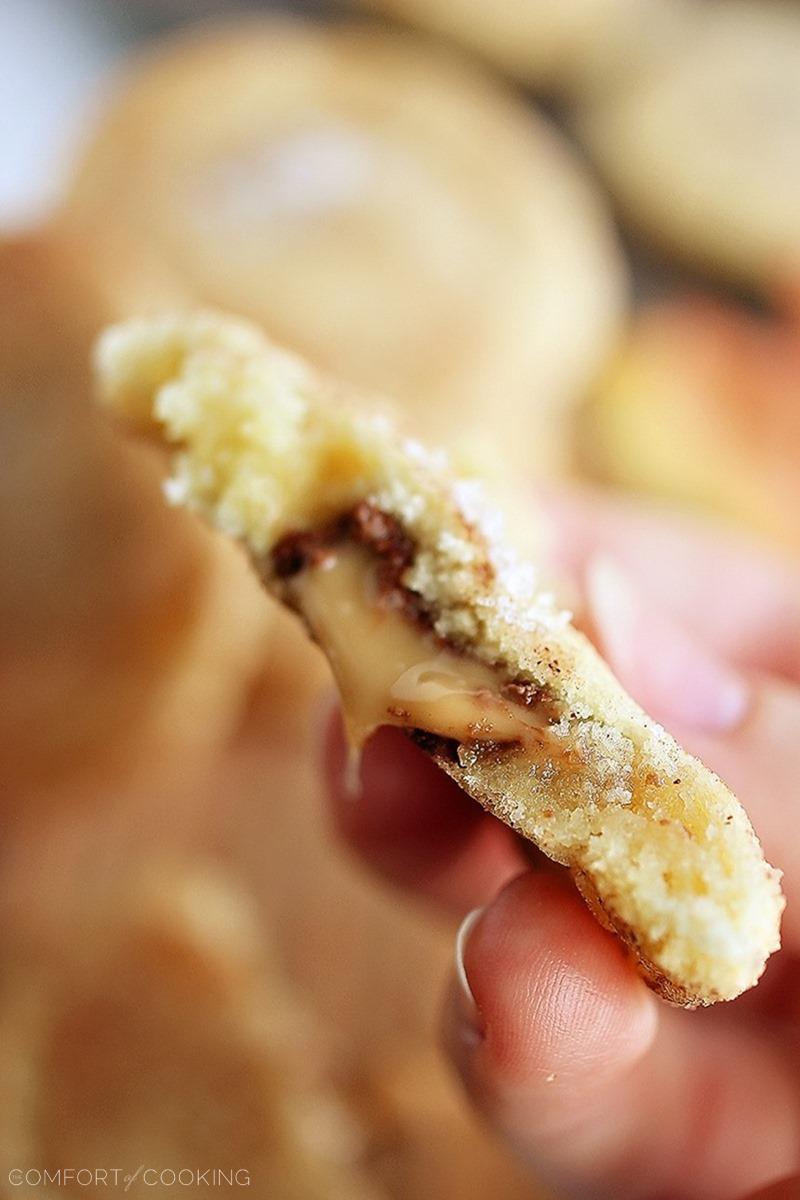 Make your treats the talk of the table with these simple, super soft snickerdoodles with caramel and sea salt! They are just SO GOOD, and after one bite you'll see what I mean. I guarantee that you'll love these cookies, and anyone you enjoy them with will agree – just remember to share!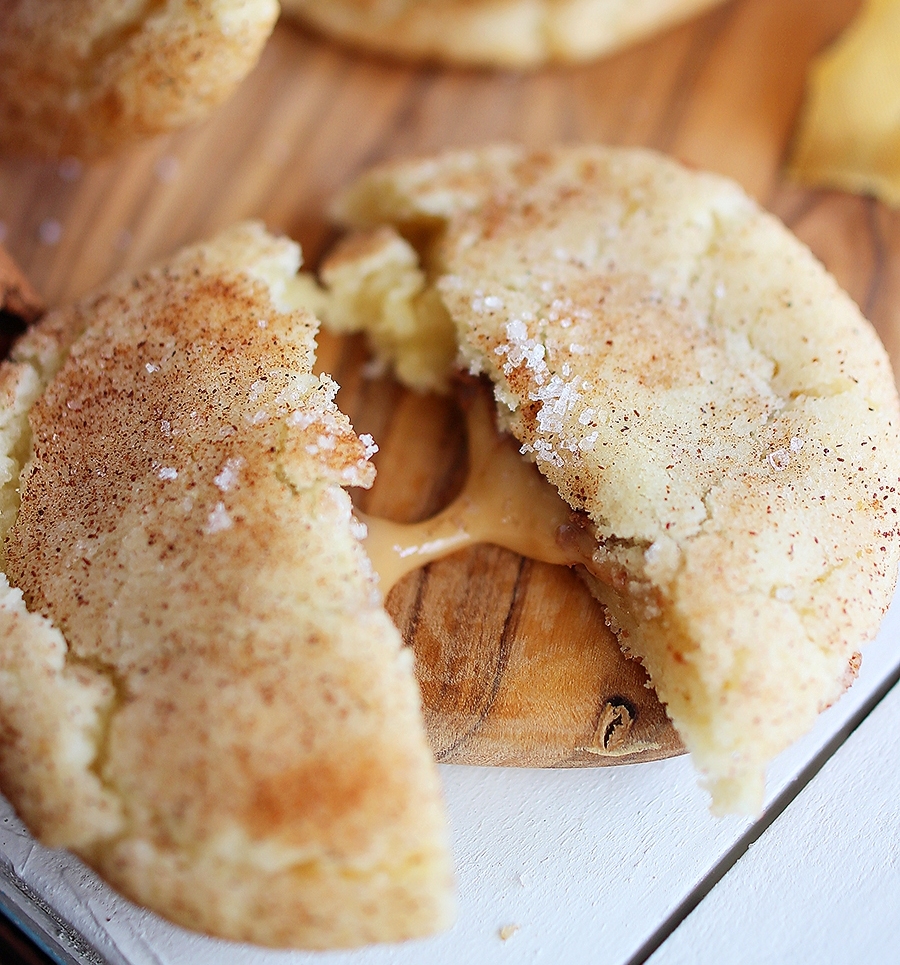 Sea Salt Caramel-Stuffed Snickerdoodles
Ingredients
1/4 cup granulated sugar, for cinnamon-sugar topping
1 tablespoon McCormick Ground Cinnamon
1 1/2 cups granulated sugar
1 cup 2 sticks unsalted butter, softened
2 large eggs
1/4 teaspoon vanilla
2 3/4 cups all-purpose flour
2 teaspoons cream of tartar
1 teaspoon baking soda
1/8 teaspoon salt
5 packages of Rolo chocolate-caramel candies, about 35
Coarse sea salt, such as kosher or fleur de sel
Instructions
Preheat oven to 375 degrees F. Line a large baking sheet with parchment paper. For the cinnamon-sugar mixture, combine 1/4 cup sugar and cinnamon in a shallow dish and set aside.
In a large bowl, beat 1 1/2 cups sugar and butter at medium speed until light and fluffy, 3-5 minutes. Beat in eggs one at a time, scraping the sides of the bowl after each addition. Stir in vanilla.
Sift flour, cream of tartar, baking soda, and salt into mixing bowl. With mixer on low, mix until thoroughly combined. Working 1 tablespoon of dough at a time, roll dough into balls, placing a single Rolo inside each ball of dough. Roll dough balls in the cinnamon sugar mixture and place on the baking sheet. Sprinkle with sea salt.
Bake for 7-8 minutes. The cookies should look raw between the cracks and seem underdone. Let cookies cool on baking sheet for 5 minutes, then transfer to a wire rack to cool completely.
Enjoy!