For backyard BBQs or any occasion, bring the best-ever macaroni salad… creamy, tangy and full of veggies!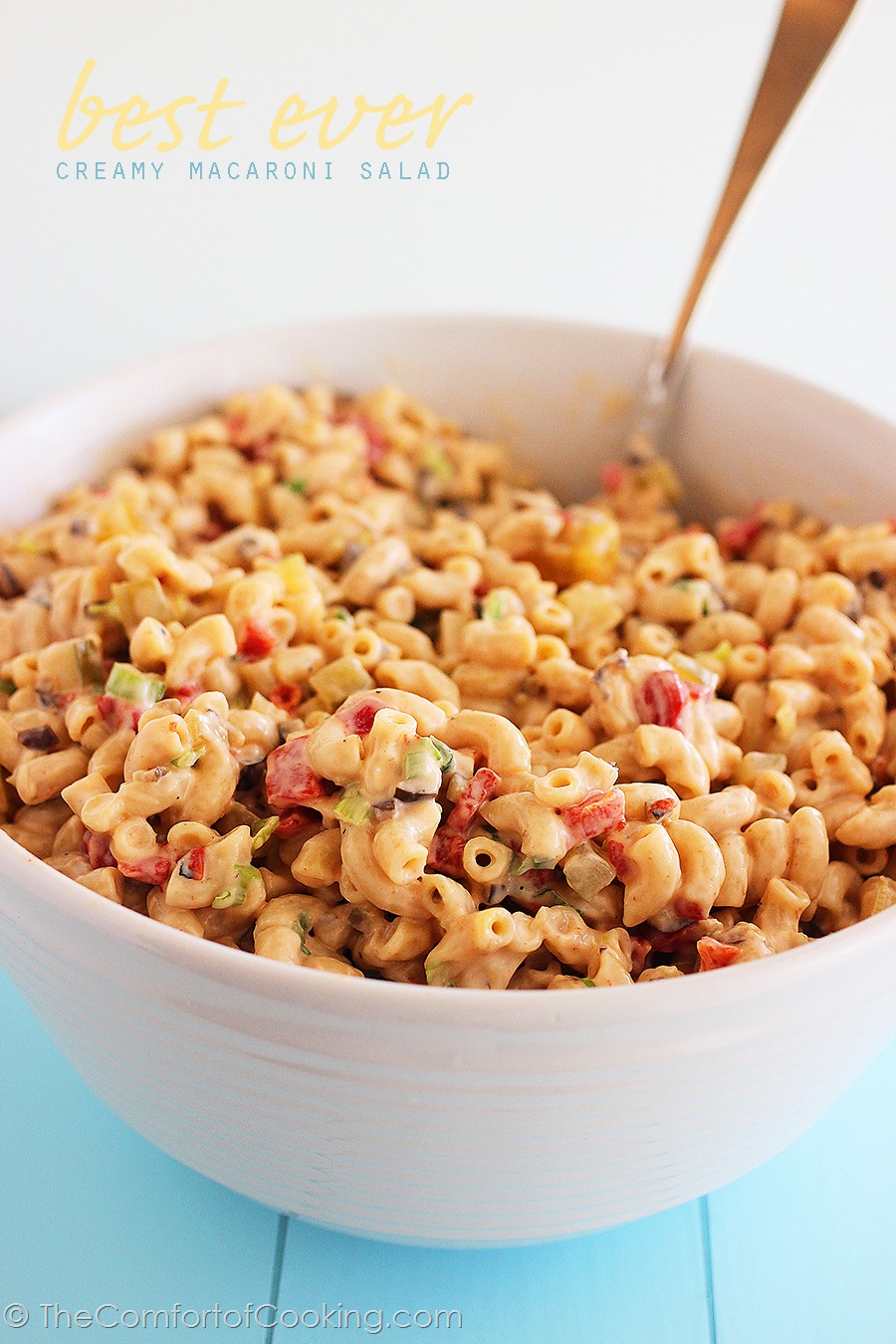 After the margaritas and burgers, I always make a beeline for the macaroni salad. It's basically all that's good in this world. Until recently, I never really cared to make my own because it was always there already. And when I say "there" I mean every BBQ, birthday party and casual get-together in the summer. As it should be!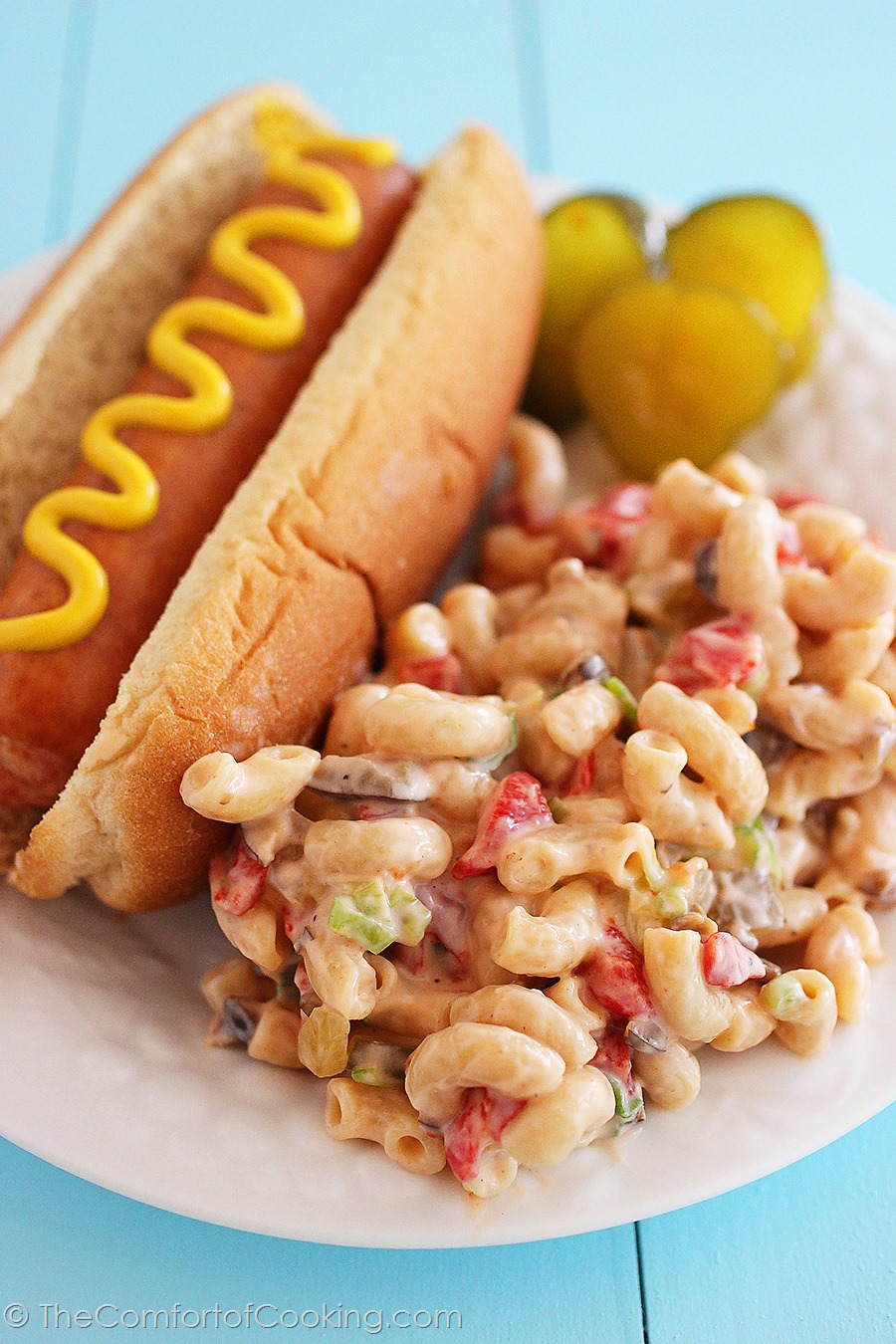 But, between all the fun little appetizers I like to bring to parties, I also love to keep it simple with classic dishes like this. After all, since I had never tried to make macaroni salad before, I wanted to see if I could make one that's any good!
Well, the lovely Pioneer Woman saved the day again with another killer recipe. With a few modifications to make it just right, this scrumptious salad was perfect.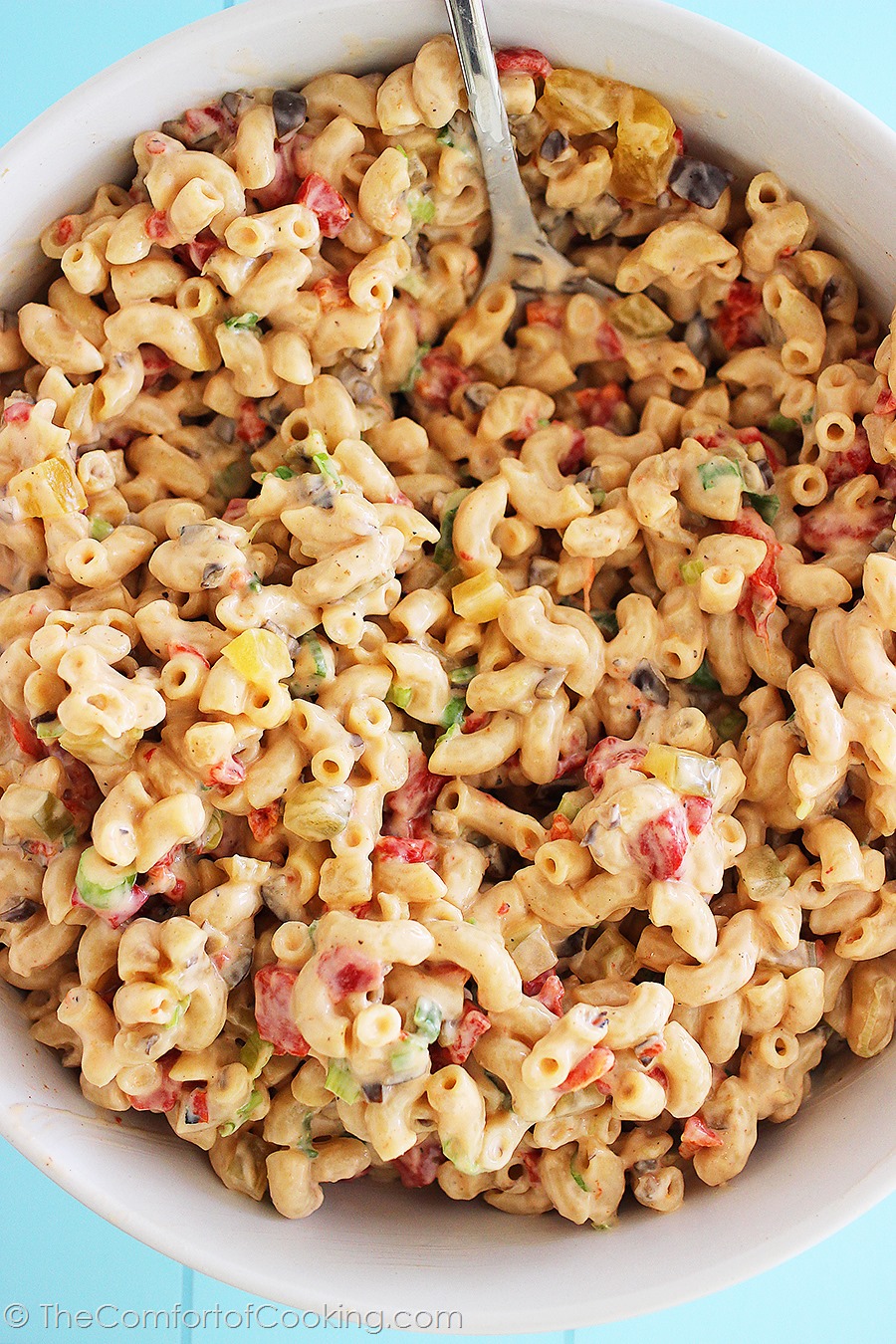 This is absolutely the BEST macaroni salad I've ever had and I loved making it! So much so, I think I kind of overdid it by making enough for approximately 13,248 people that didn't end up coming to last Saturday's pool party.
I tend to not be able to cook for a small crowd. It's a problem.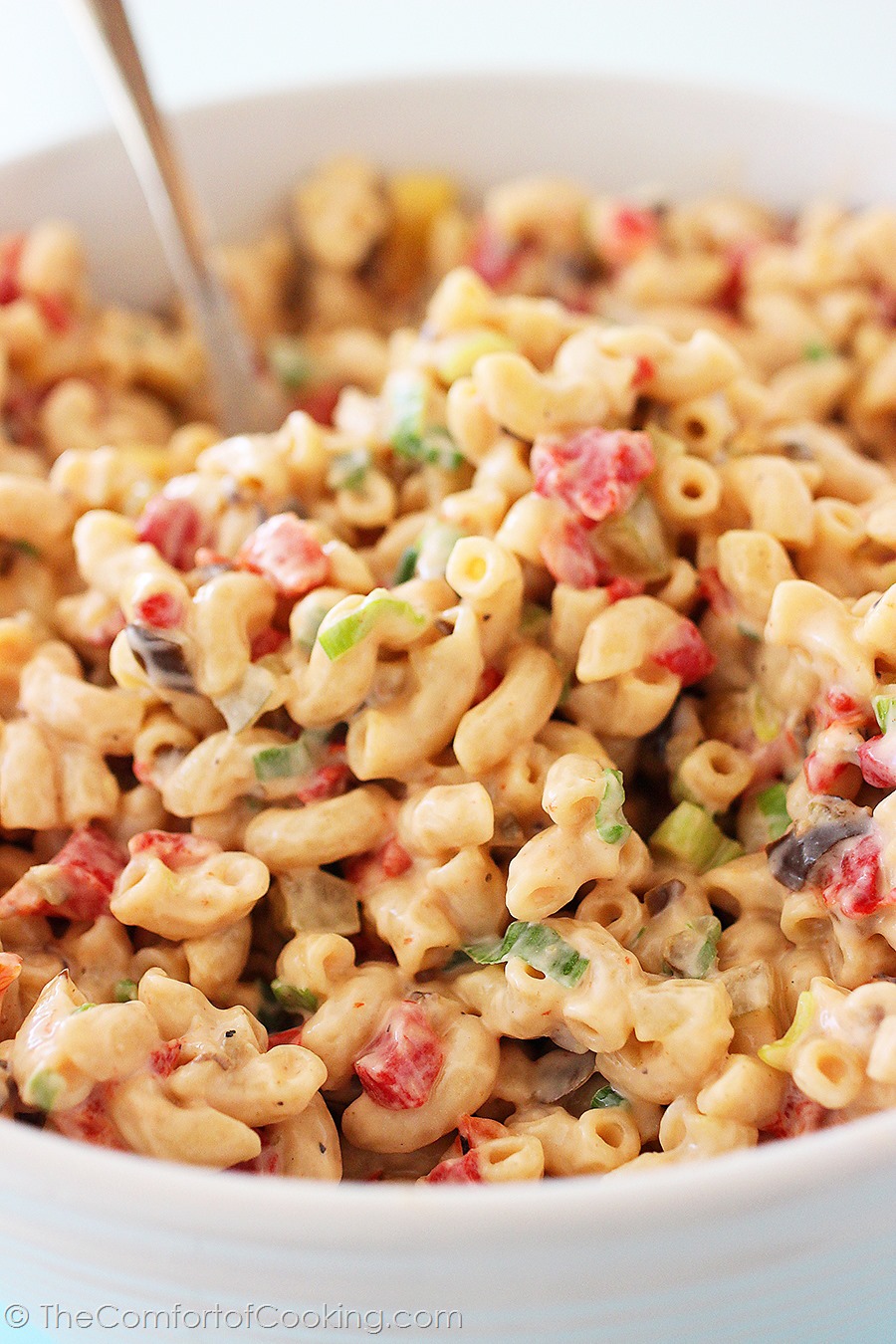 This simple salad is perfectly creamy, tangy and full of flavor, with a little spicy-sweet kick from the Wickles pickles…. which, if you haven't had before, are the BOMB. You just have to trust me. I mean, I've never loved a pickle so much. They have the best zesty, sweet flavor and you can find them at most grocery stores!
You'll love this delicious, easy macaroni salad for backyard BBQs and any get-together that calls for heaping plates of saucy food and scrumptious side dishes. Bring a bowl-full and a big spoon, and you can be certain that it will be the hit of the party!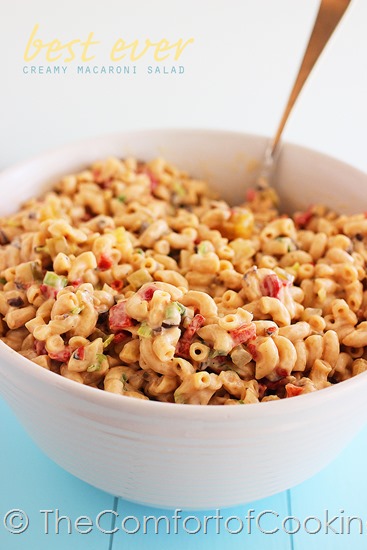 Best-Ever Creamy Macaroni Salad
Yield:
12 (recipe can be halved)
Ingredients
3 cups dry whole wheat elbow macaroni
1 15 oz. jar light or reduced-fat mayonnaise
2 Tablespoons red wine vinegar
4 teaspoons granulated sugar
1/2 teaspoon salt
1/4 teaspoon black pepper
1/2 cup milk, less or more, if needed
1/4 cup pickle juice from sweet/spicy pickles, to taste
4-5 whole roasted red peppers, chopped (or one 16 oz. jar)
1 6 oz. can black olives, chopped fine
15 sweet/spicy pickle slices, diced (3/4 cup diced)*
6 whole green onions, sliced
Instructions
Set a large pot of salted water to boil. Add macaroni and reduce heat; cook according to package directions (usually 6-8 minutes). Drain and rinse under cold water to cool. Set aside and let cool completely.
In a large bowl, whisk together mayonnaise, vinegar, sugar, salt, and pepper. Add milk and pickle juice, just enough to make the dressing pourable. Add chopped red peppers, olives, pickles and green onions. Taste and adjust seasonings as needed. Add more of any ingredient you like, including pickle juice, if desired. Chill dressing while macaroni cools.
Add cooled macaroni to bowl with dressing and toss. Chill for at least 2 hours before serving.
Enjoy!