Add some zest to your next side dish for a BBQ or Mexican night with these delicious salty-sweet cheddar cornbread muffins with a spicy kick!
There's just about nothing I love more with a big pot of chili than a pile of warm homemade cornbread muffins. Taking a cue from my favorite slightly sweet and moist cornbread recipe, I jazzed up the batter with a little shredded cheddar and baked it up as muffins instead! The result: A batch of deliciously fluffy and flavorful muffins that are easy to grab alongside any meal.
They're pretty darn good with a drizzle of honey and a bit of melty butter, too! Yum yum.
The chopped jalapeño adds a bit of mild spice, the cheddar makes these extra mouthwatering, and the honey ties it all together with a hint of sweetness!
For your summer barbecue or Mexican night at home, these muffins are scrumptious a staple, and simple to whip up. Just grab a bunch of basic ingredients and some friends who don't mind digging into the most delicious homemade cornbread ever!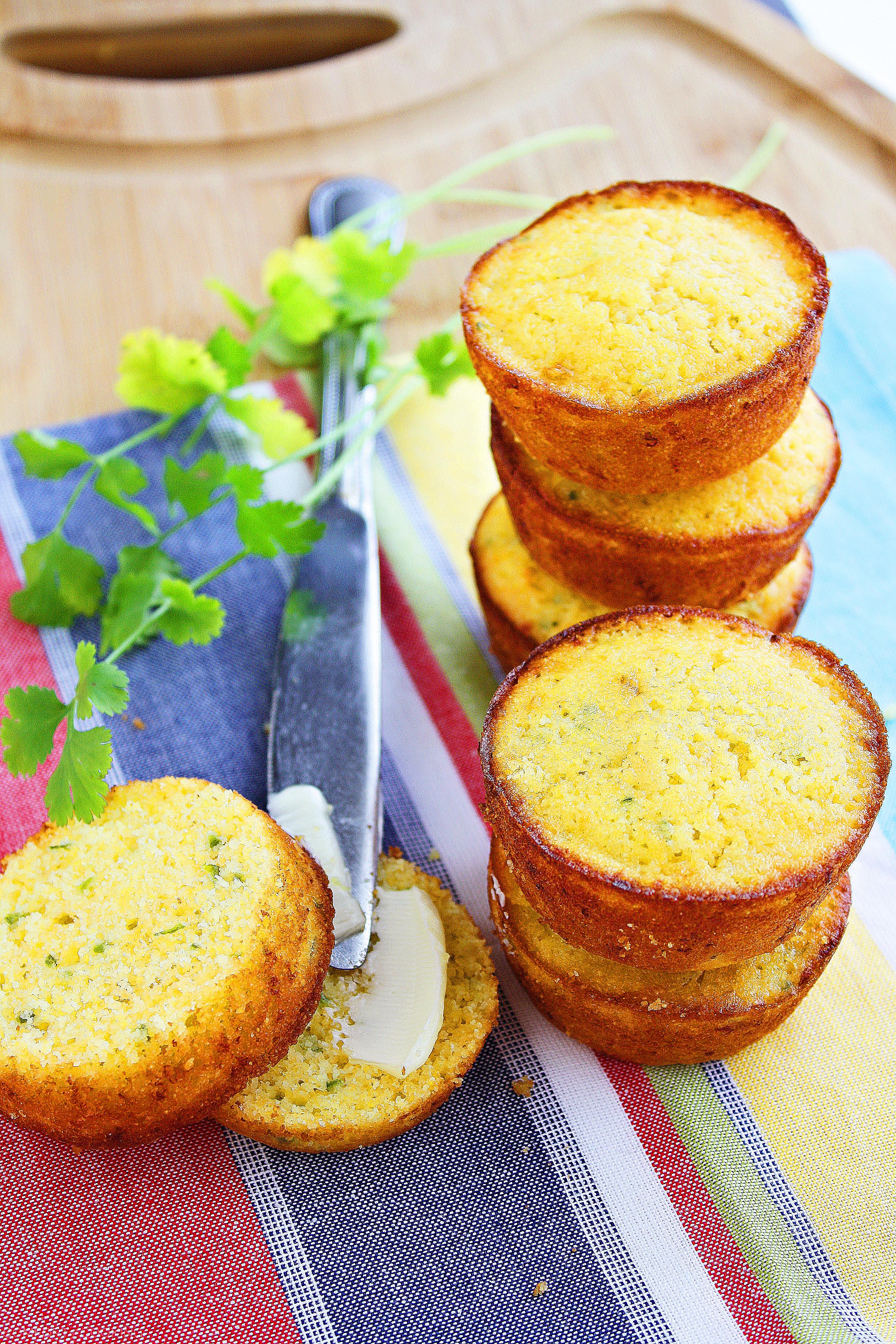 Jalapeño Cheddar Cornbread Muffins
Ingredients
1 stick (1/2 cup) butter, melted
2/3 cup granulated sugar
1 1/2 Tablespoons honey
2 large eggs
1 cup buttermilk
1 cup yellow cornmeal
1 cup flour
1/2 teaspoon salt
1/2 teaspoon baking soda
1 jalapeno, seeded and minced
1/2 cup shredded cheddar cheese
Instructions
Preheat your oven to 350 degrees F.
In a medium bowl, stir butter, sugar and honey together. Whisk in eggs and buttermilk. Add cornmeal, flour, salt and baking soda. Do not over-mix. As soon as the flour disappears, stop mixing. Fold in jalapeno and cheese.
Divide batter equally between the cups of a greased or lined muffin tin, filling almost to the top. Bake for 25 minutes. Prick the center of one muffin with a toothpick and make sure it comes out clean. If not clean, bake for about 5 more minutes.
Enjoy!