Bake a batch of super soft, tangy-sweet donuts with fresh cranberries and orange zest! These treats are an easy choice for your holiday breakfast or brunch table.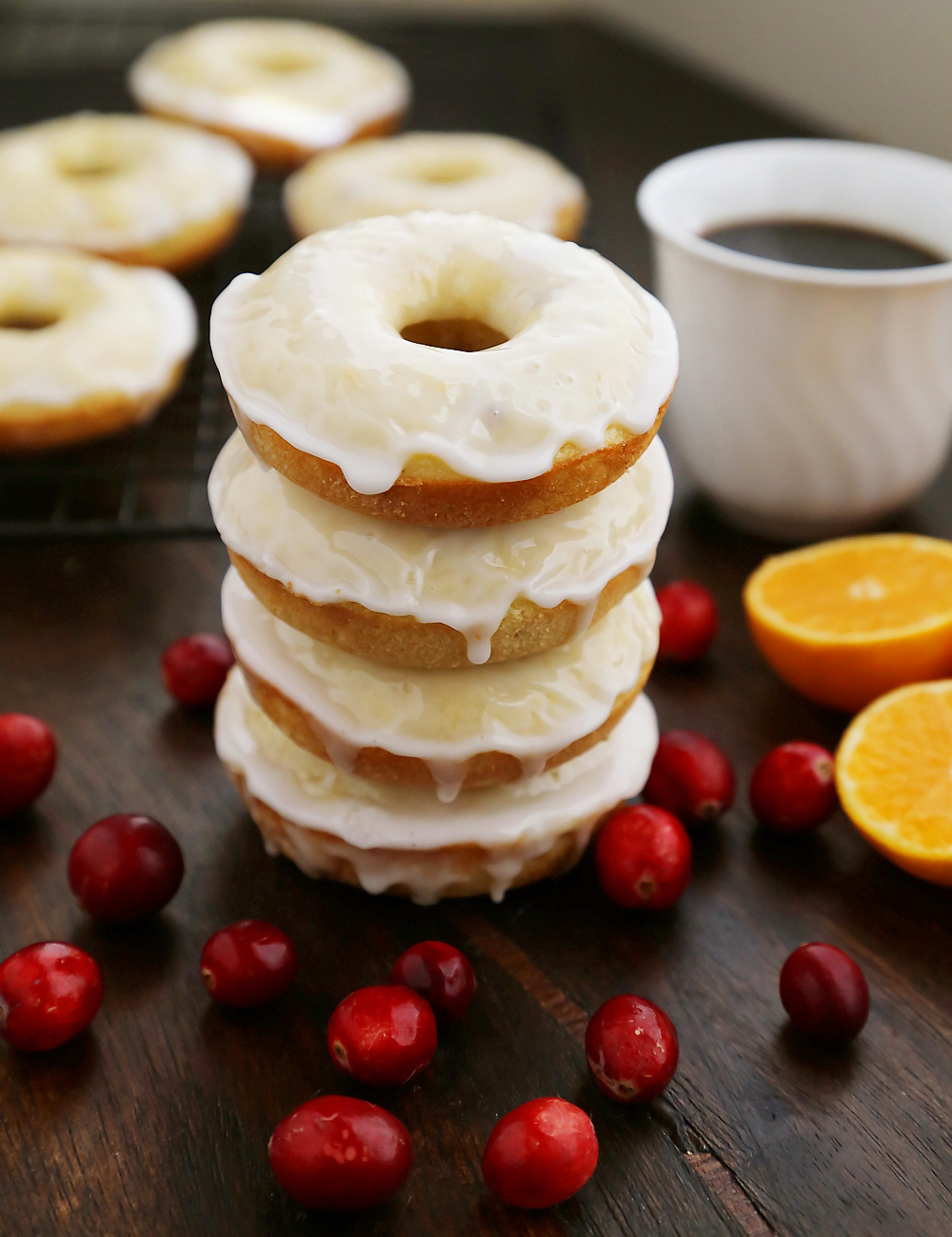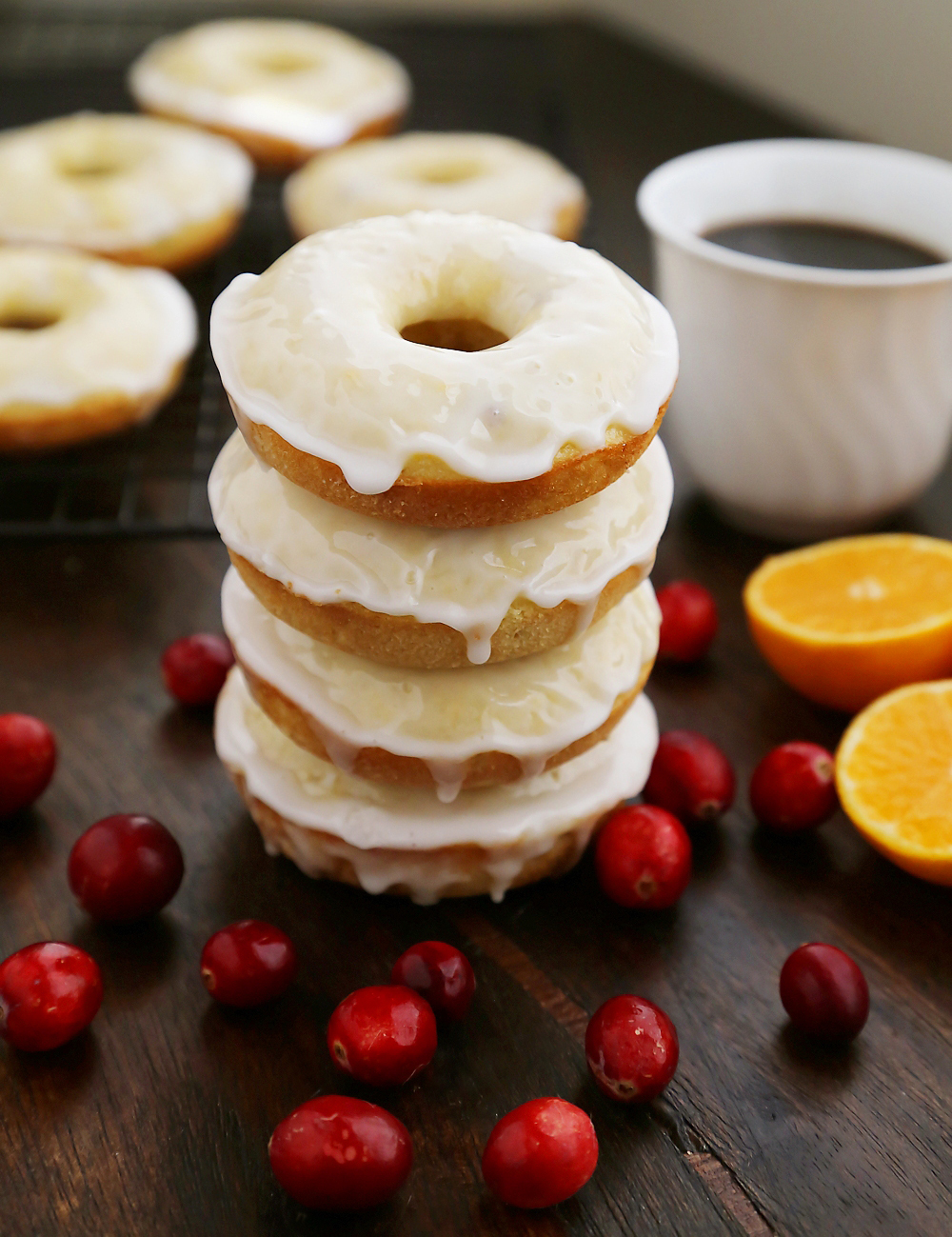 Hands down, is there any better holiday breakfast than a batch of gorgeously golden, gooey donuts? In my home, nothing better exists on a chilly morning than tucking in to a pile of these fluffy, freshly iced treats. These donuts encompass the perfect mix of belly filling goodness and zesty, wake-me-up flavor from the tangy cranberries and vibrant orange zest. So irresistible with a cup of hot coffee!
This time of year, I go cranberry-crazy. Call it the New England girl in me coming out, but I simply can't get enough of those little crimson berries. I stir them into sausage stuffing, I simmer them into a sauce, I even decorate my house with them. However, their tangy flavor truly shines best in a sweet dessert or breakfast treat.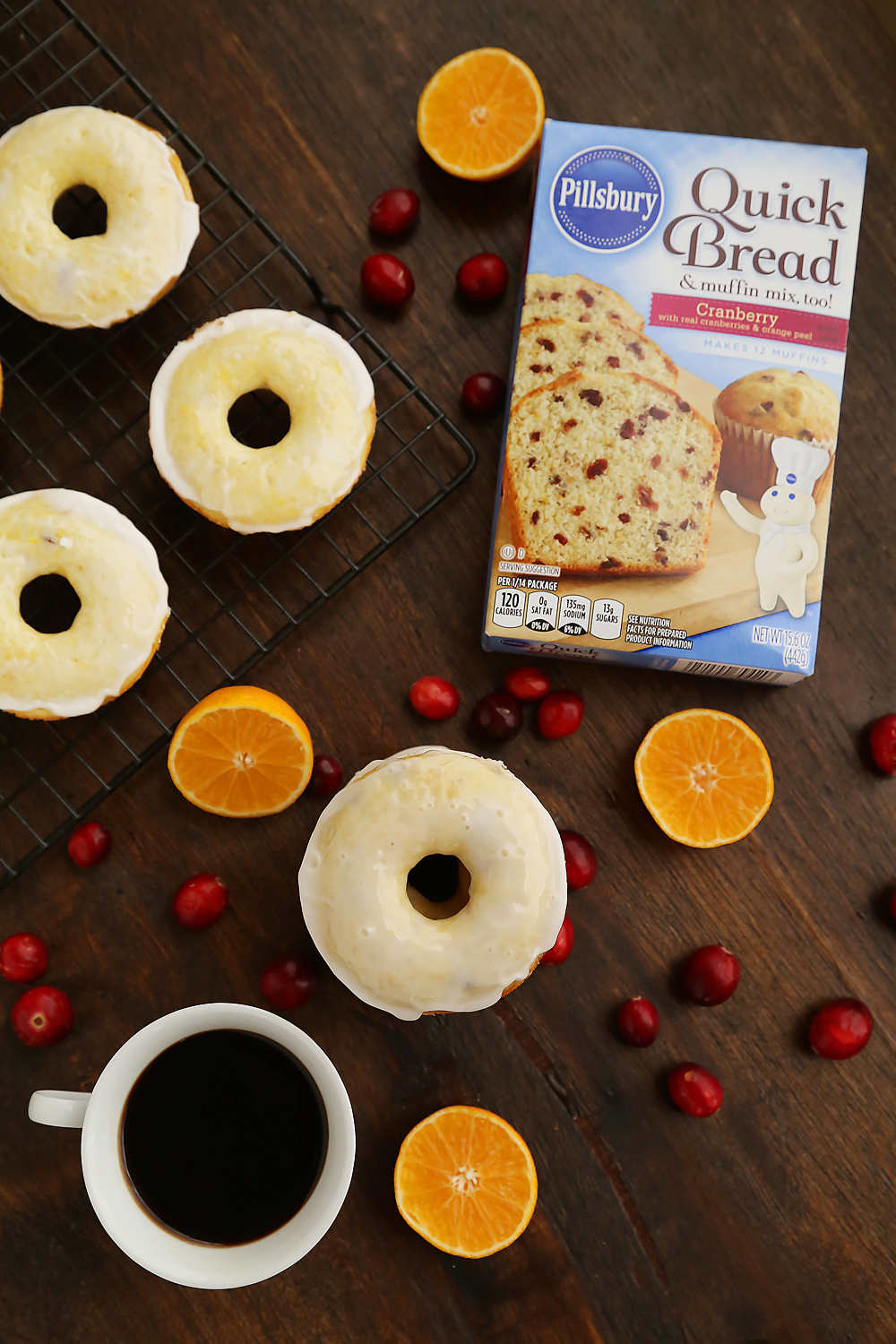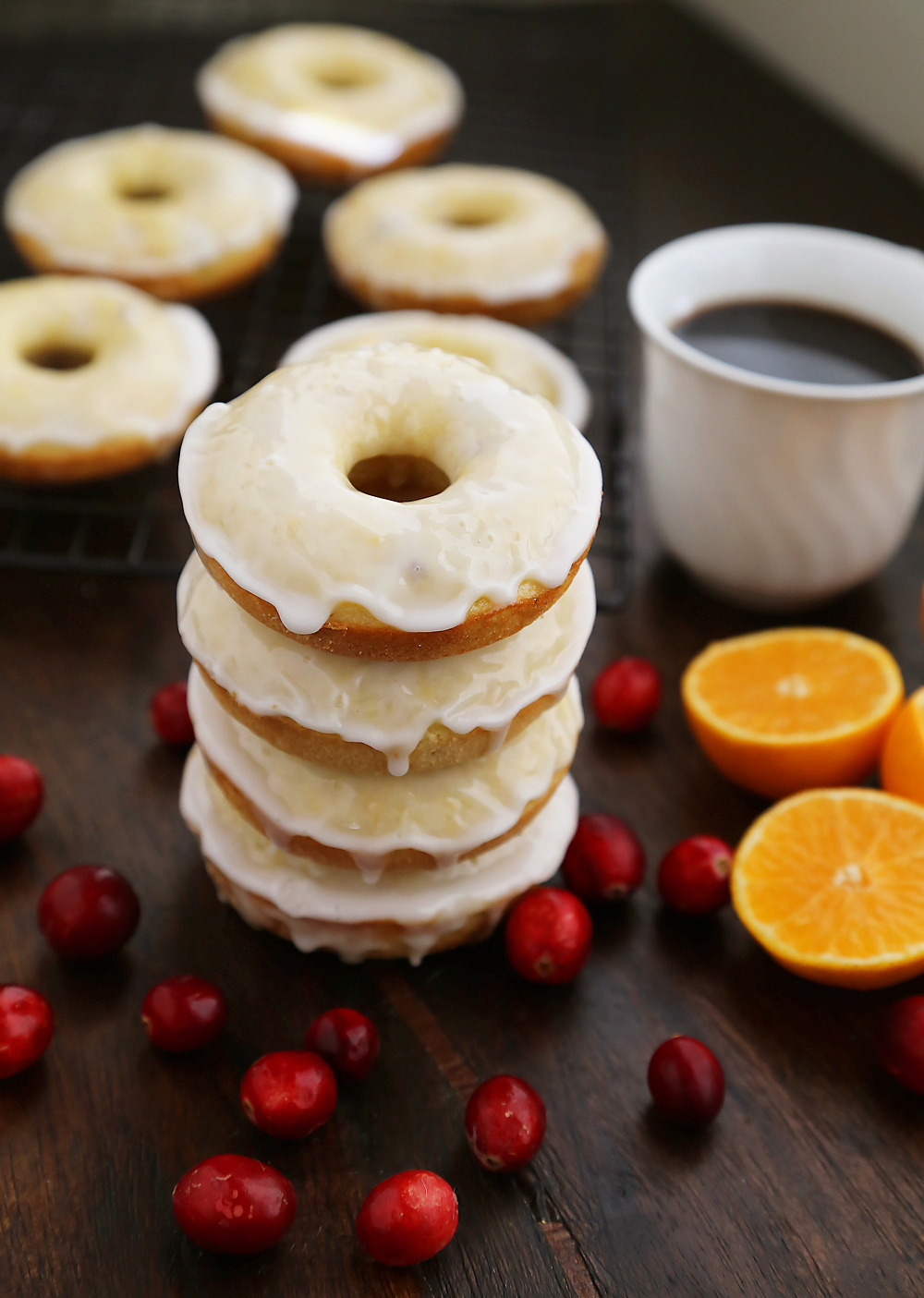 When it comes to breakfast, I like to keep my cooking quick and easy. Using the Pillsbury Cranberry Quick Bread & Muffin Mix, I can do just that! Not only does this mix make mouthwatering quick breads and super moist muffins, but you can also bake a batch of these delicious donut treats. This dry mix is chock full of cranberries and fresh orange peel, and results in deliciously fluffy breads, muffins and donuts.
Simply combine your dry mix with eggs, oil, water and a bit of orange zest. Whip it all together, fill your donut pan, and pop it in the oven for 10 minutes. Let your donuts cool, then dip them into a creamy orange-scented glaze. Set them on a wire rack to let the glaze harden slightly, then dig in to these decadent breakfast treats!
You will absolutely love these donuts for holiday guests, or lazy weekend mornings in. If you try them, please let me know how you like them!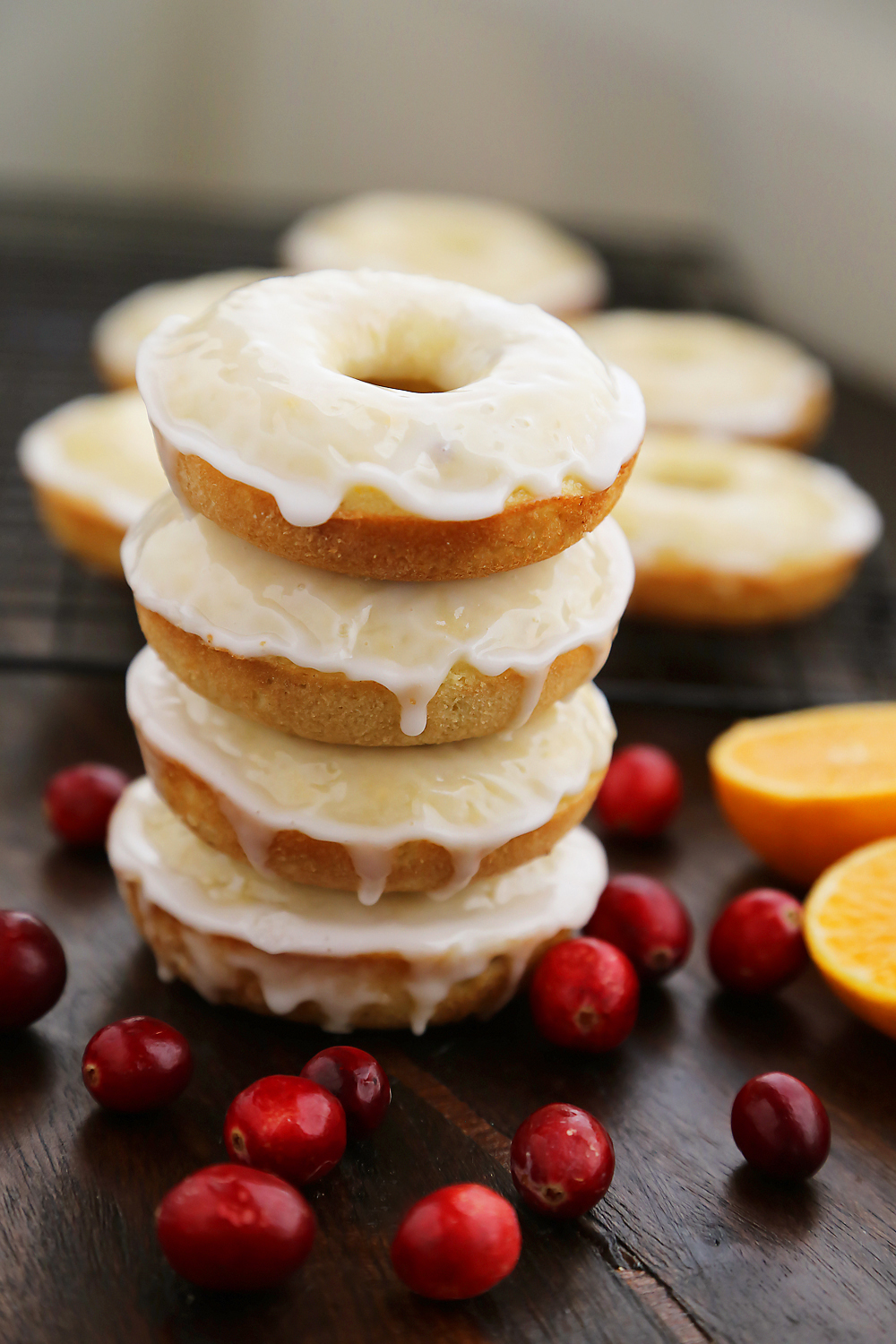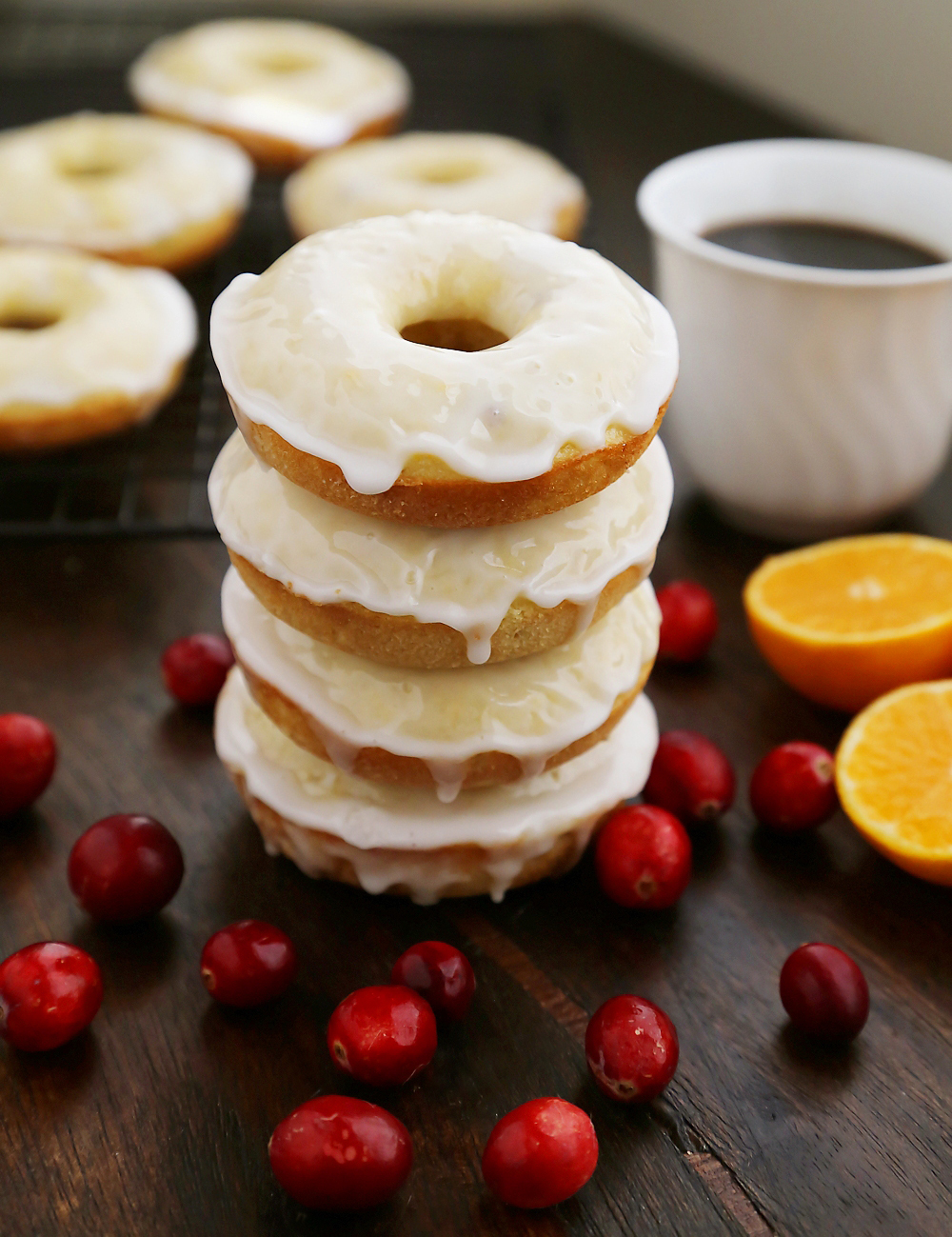 Glazed Cranberry Orange Donuts
Ingredients
For the donuts:
For the glaze:
1 cup powdered sugar
1 teaspoon milk
1/2 teaspoon orange extract, or other flavored extract
Instructions
For the donuts:
Preheat oven to 375 degrees F.
Combine all ingredients in a large bowl. Mix well, until thoroughly combined.
Pour batter 3/4 full into donut molds. Bake for 15 minutes, or until a toothpick inserted comes out clean.
Let cool then remove to a wire rack to cool completely.
For the glaze:
Combine all ingredients in a medium bowl. Whisk well.
Pour glaze over donuts and let set.
Enjoy!