Slurp on these summery watermelon-cucumber popsicles with fresh lime for a hot weather treat. So easy and SO refreshing!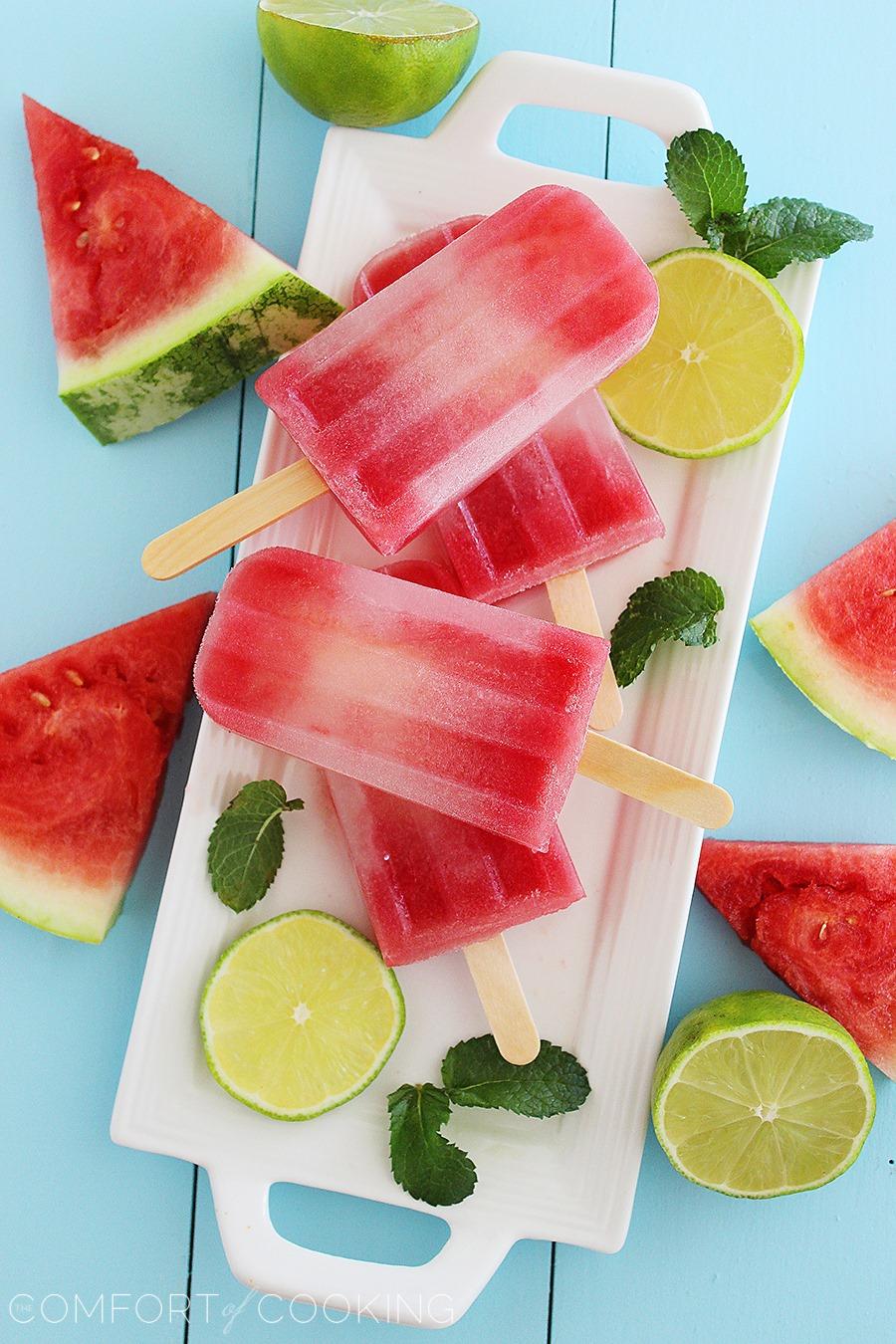 Can we have a pause on summer for a second, please?! Is it just me or has the season sailed on by so quickly this year?
Trust me, I'm more than ready for cozy sweaters, hot cocoa and kicking leaves, but come on! I haven't even run through a sprinkler, for crying out loud. Looking back at our summer to-dos, I am proud of all we've tackled, though… from planting our first vegetable garden to spending days lounging by pools, noshing on BBQ ribs and building our perfect outdoor patio, it's been a wonderful one in Austin. It's only taken us three summers to learn to appreciate the heat!
I will be so excited when we can finally throw open the windows and let in some fresh fall air, but not so fast. There are still kites to be flown, lakes to lap at our feet, and popsicles to be poured, frozen and slurped!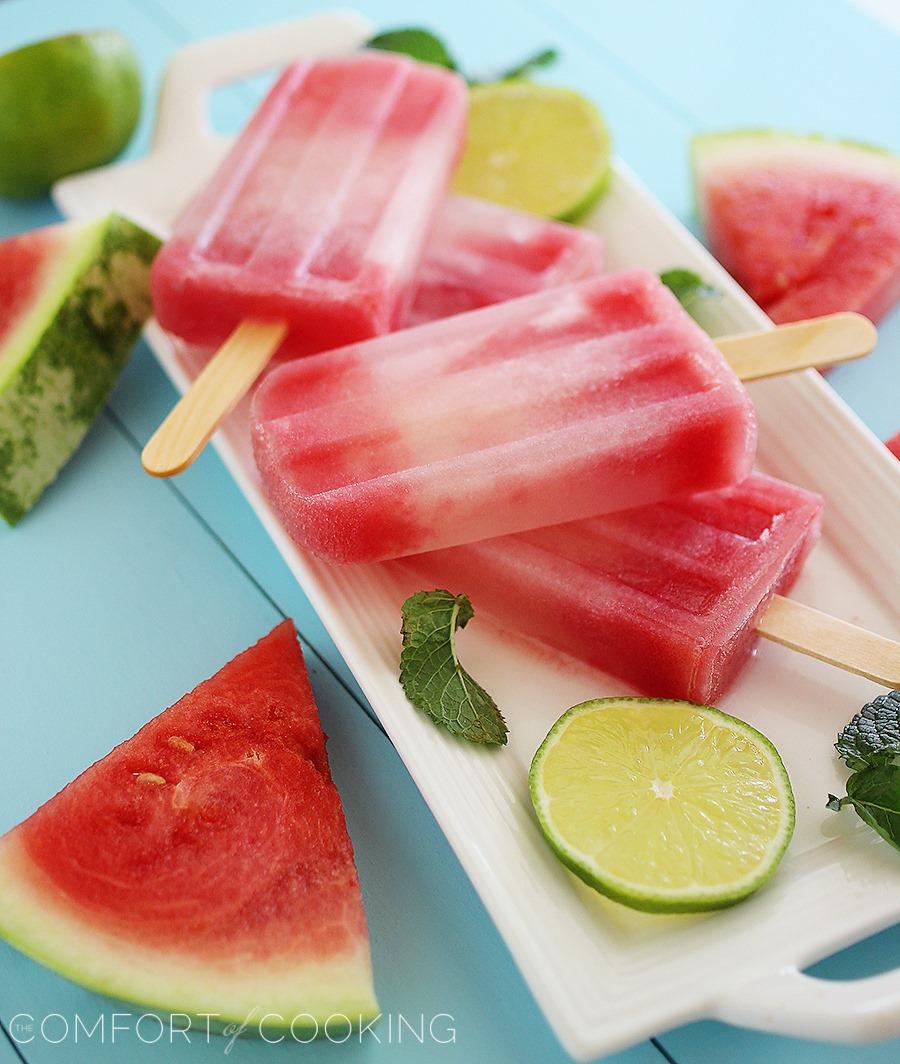 These popsicles are some of the best I've ever made. They are incredibly refreshing and crisp – like biting into a big hunk of watermelon, but better! With a bit of simple syrup for sweetness and fresh lime juice for tang, these watermelon-cucumber pops are the perfect summer treat for enjoying the last days of the season. Juicy, delicious and so cooling for those super hot days!
For a fun, boozy variation on these delicious pops, try my Watermelon Margarita Popsicles with a little tequila and orange liqueur!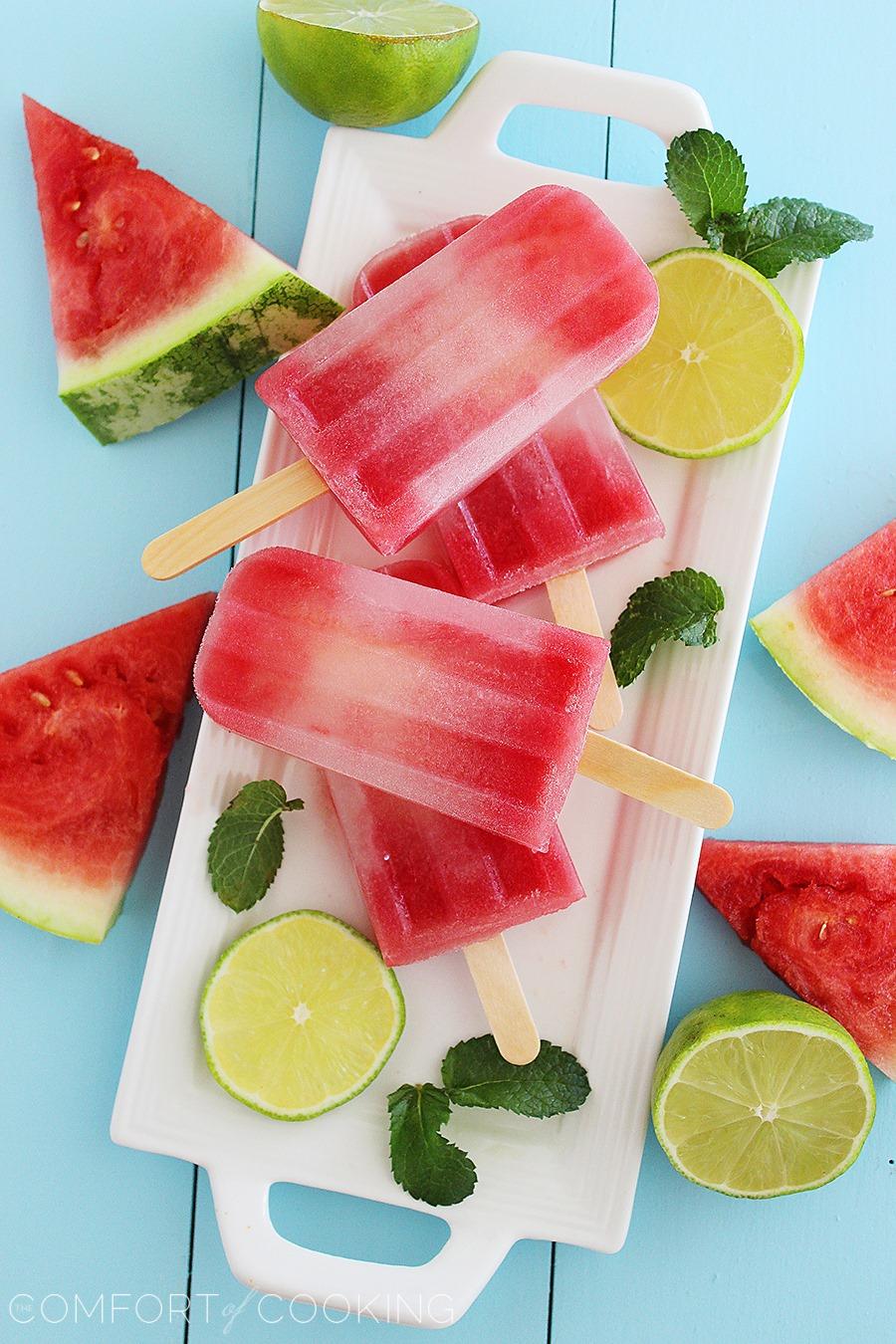 Watermelon Cucumber Popsicles
Ingredients
1/2 English cucumber, peeled and cut into chunks
1 small watermelon, about 1 lb., peeled and cut into chunks
1/3 cup simple syrup
2 teaspoons fresh lime juice
Instructions
Add all ingredients to a blender or food processor and blend. Strain mixture through a fine mesh sieve into a bowl or large liquid measuring cup to remove solids. I recommend a measuring cup as this makes pouring easier.
Pour mixture into your popsicle mold, leaving a little room at the top for the mixture to expand. Freeze for 1 hour. Insert sticks and continue to freeze for another 4-5 hours, at least.
Enjoy!