🍋 Perfect sip for the holidays! So easy to make. Everyone loves this one! Bubbly, lemony Prosecco with fresh raspberries and mint – how can you beat it? 🍾 Cheers!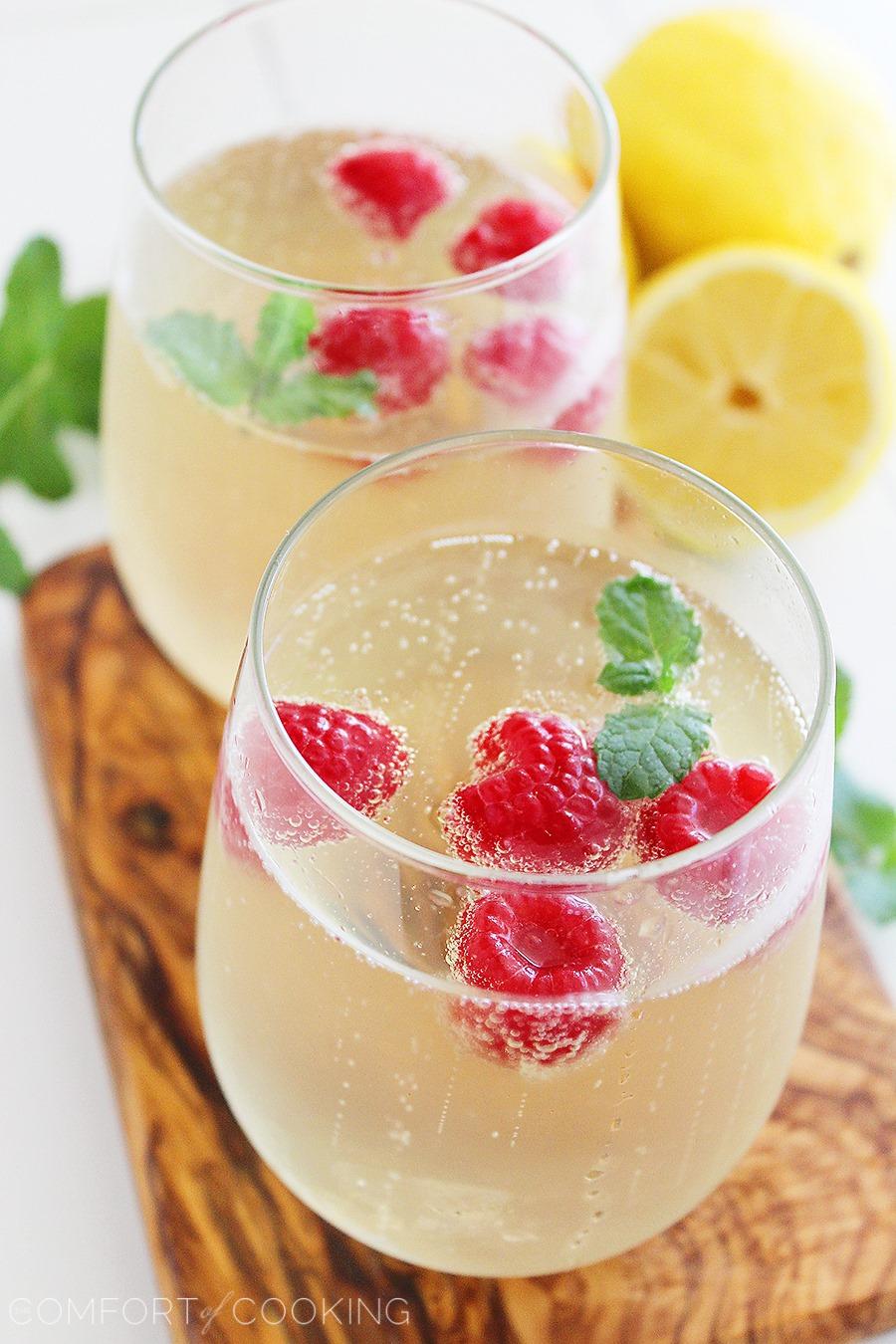 It's Friday. Let's wiiiiine down a little bit, shall we?
Oh, it's "wind" you say?
Nope, not in this house. Fridays are all about tossin' out my to-do list, lettin' my hair down (at least for me – sorry, hubby!), and pouring an icy cold glass full of my favorite cocktail.
Prosecco, I love you. You + me = forevah.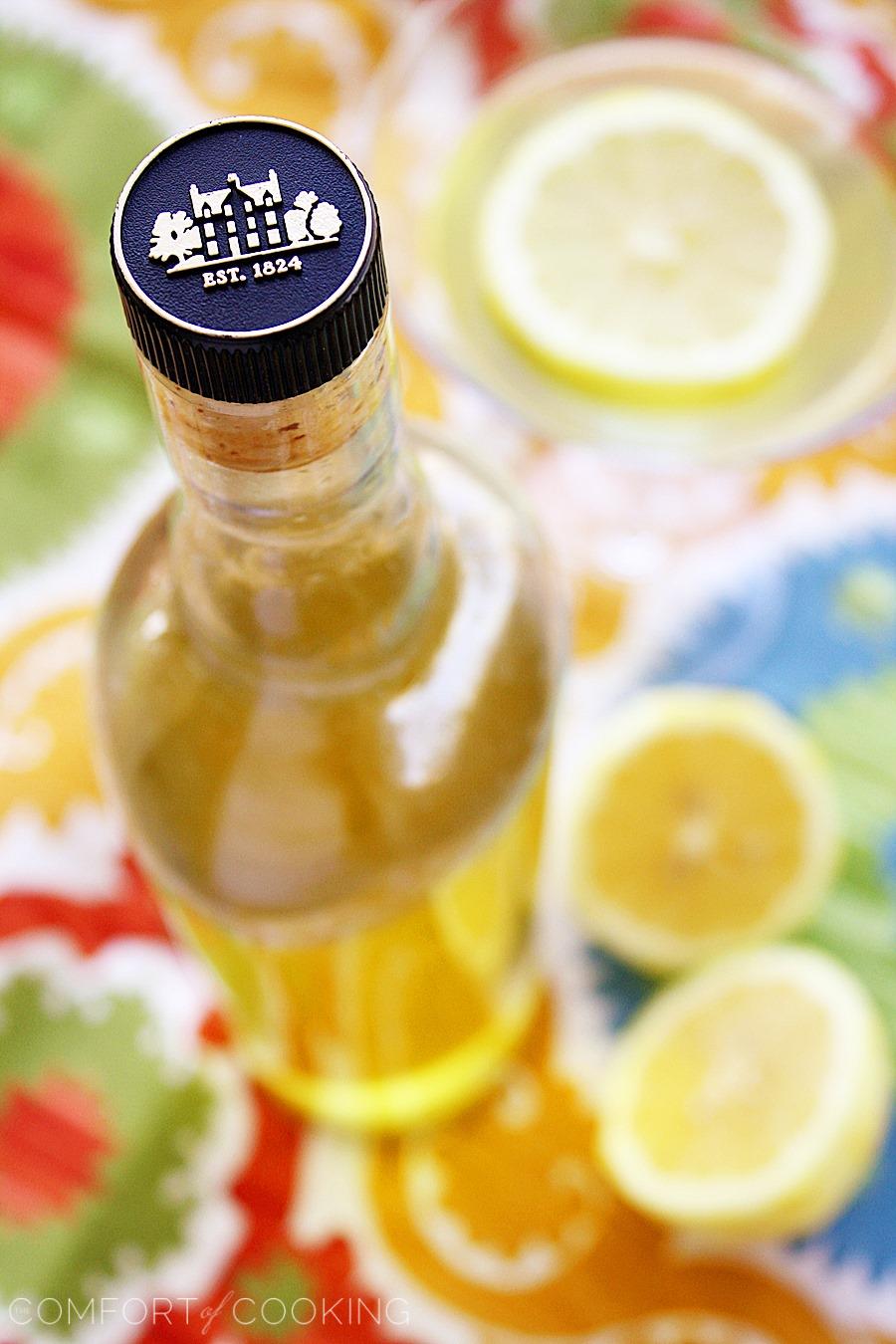 Our love affair began shortly before my wedding, when my mother-in-law introduced me to the fabulous, fizzy drink. We wanted something to serve other than champagne (never been a big fan), in walked Prosecco, and we've been inseparable ever since. After all, champagne is way too classy to be followed by the big, bubbly burp it leaves in your throat. One minute you're sipping away and feeling all fancy, then the next you feel bloated and "full"… Or maybe it's just that I've only ever drank cheap champagne. Yep, that's probably it.
Anyway, it's a problem to which I've found my forever solution – Prosecco! It's an Italian dry sparkling white wine every bit as crisp and refreshing as champagne. My favorite is Ruffino, a delicate and extra-dry variety with hints of apple, peach and citrus. Perfection in a glass, even just by itself! But it happens to make a knockout of a summer cocktail served with a splash of limoncello and fresh berries, too…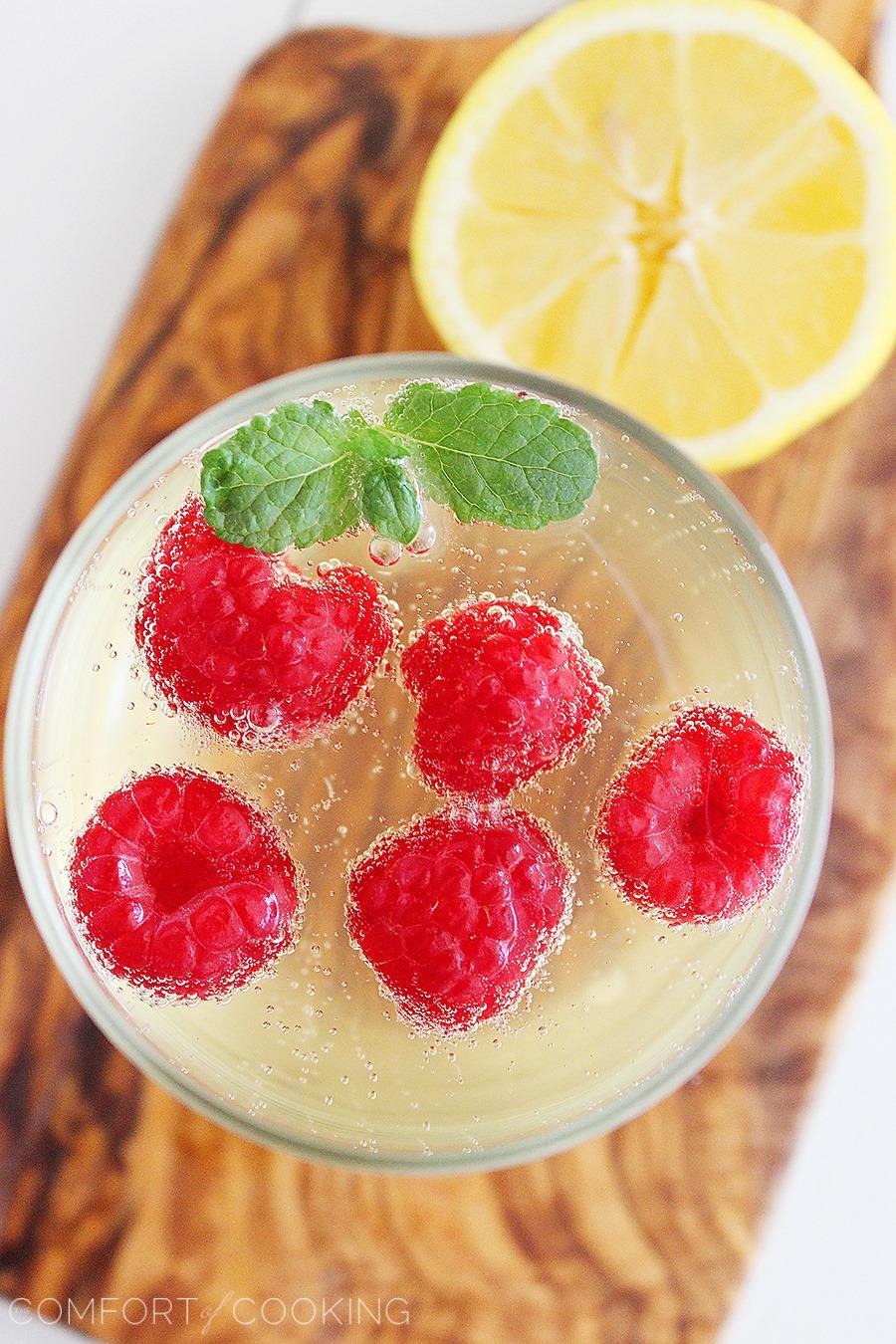 A few fun tips – To keep your cocktail cold, freeze your berries 10 minutes before serving for berry "ice cubes"! If raspberries aren't your thing, go for strawberries, blackberries, blueberries, or cranberries for a holiday season spin. You can even muddle the berries in the bottom of the glasses to really bring out their flavors and colors!
For an end-of-summer sip, it doesn't get any better than this cool, refreshing cocktail with fragrant fresh mint. If you like your drinks sweeter, add more limoncello – a thick, lemony vodka syrup – or if you like 'em dry like me, just a little does the job. Here's my easy all-natural recipe for homemade limoncello… we enjoy it in many cocktails year-round, and it makes a great gift.
Salute!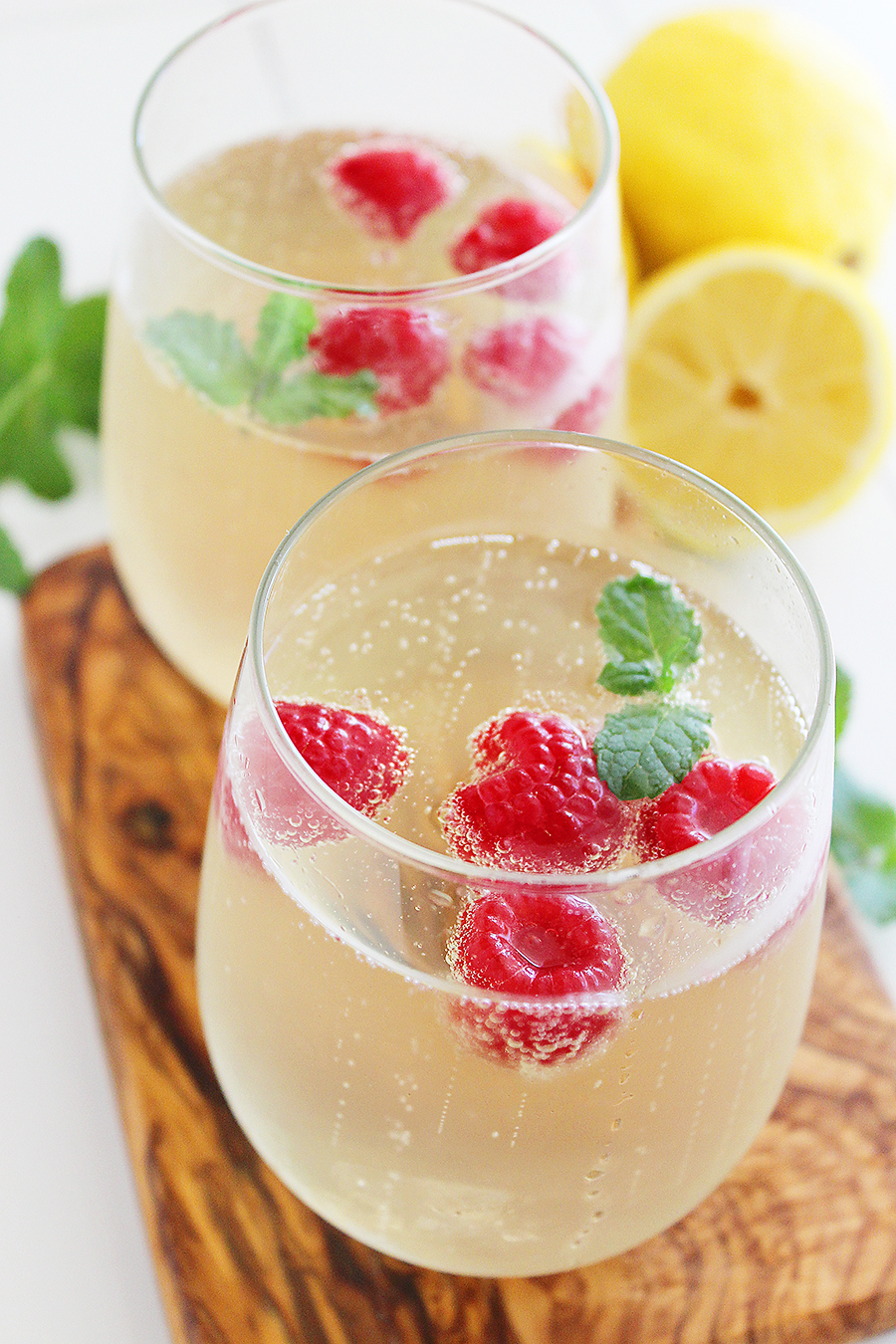 Limoncello Raspberry Prosecco Cooler
Ingredients
1 750ml bottle Prosecco or other sparkling wine, chilled, (recommended: Ruffino Prosecco)
4 oz. limoncello liqueur, chilled (store-bought or homemade)
1 pint fresh raspberries
About 8 sprigs fresh mint
Instructions
At least 15 minutes before serving: Chill four wine/cocktail glasses in the freezer or refrigerator. Place raspberries on a plate and freeze.
Remove chilled glasses, add limoncello (1 oz. each), and top off with Prosecco. Add raspberries and mint leaves.
Cheers!