Let's be honest. We've all been there, late at night, fridge open and Hershey's chocolate syrup squeeze bottle in hand. Shameful, but oh so delicious.
Now, imagine that the chocolate syrup isn't chockfull of artificial flavors, preservatives and processed sugars, but simple, quality ingredients and a whole lotta love.
The flavor in homemade chocolate syrup, especially when made with good quality cocoa powder (I recommend Valrhona), is much more intense than any store bought variety. It's fantastic drizzled on everything from fresh fruits to desserts like my Croissant and Chocolate Bread Pudding, Cream Puffs, Tiramisu or Vanilla Crepes.
Have a little fun and try this velvety, rich chocolate syrup for yourself – or rather, for your next dessert – sometime! It's decadent and delicious, and so satisfying to know that you can make this popular pantry staple at home with a handful of basic ingredients and just 5 minutes of your time!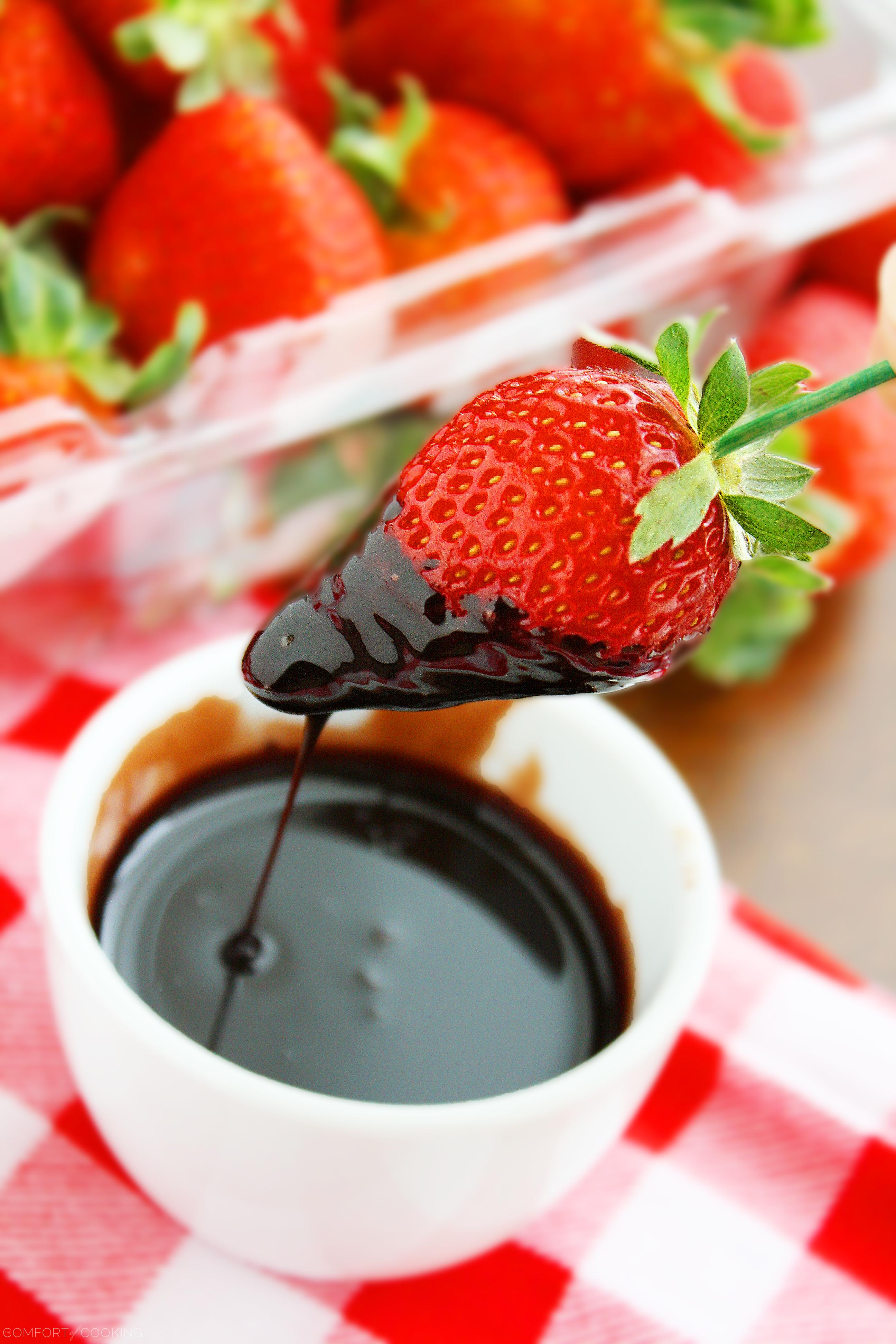 Homemade Chocolate Syrup
Ingredients
1/4 cup cocoa powder
1/2 cup water
1 cup sugar
1/8 teaspoon salt
1/4 teaspoon vanilla extract
Instructions
In a small saucepan, combine cocoa powder, water, sugar and salt. Whisk until cocoa is dissolved. Boil for 3 minutes over medium heat. Be careful not to let it get too hot and boil over! Whisk in vanilla extract. Let cool.
The chocolate syrup will keep for several months in a squeeze bottle or glass jar in the refrigerator.
Enjoy!