Calling all Thin Mint cookie lovers! You can now enjoy your favorite Girl Scout Cookies as gooey brownies with real chocolate chunks, or fluffy cupcakes with an easy chocolate ganache. These treats are so simple to make. Grab your little ones to help dip the cupcakes or stir the batter. You will love these minty desserts!
I haven't always been a fan of the chocolate and mint combination, but it began to grow on me in my teen years (probably beginning with Junior Mints candies at the movies). I absolutely love those two flavors now! What a better way to feel like a kid again than indulging in Girl Scout Thin Mint cookies, after all? These crispy chocolate wafers with a thin layer of minty chocolate coating have become one of my favorite cookies… so much so, that I even made a batch of 3-Ingredient Thin Mints recently! Talk about addictive.
When I was asked to review these new Girl Scout Baking Mixes by Pillsbury, well, let's just say this chocoholic dove in head first! Though I love baking sweets from scratch, I'm always trying to find a work-life balance, which leaves little time for endless experimenting in the kitchen. That is why I love using quick and easy boxed cupcake and brownie mixes for a simple weeknight treat, or even to celebrate potlucks and birthdays. Thought I don't always follow the rules when it comes to baking times, as I like my goodies a little gooier, my boxed brownies and cupcakes always rise to the occasion. As an extra special treat, keeping it easy keeps clean-up minimal. Always a win!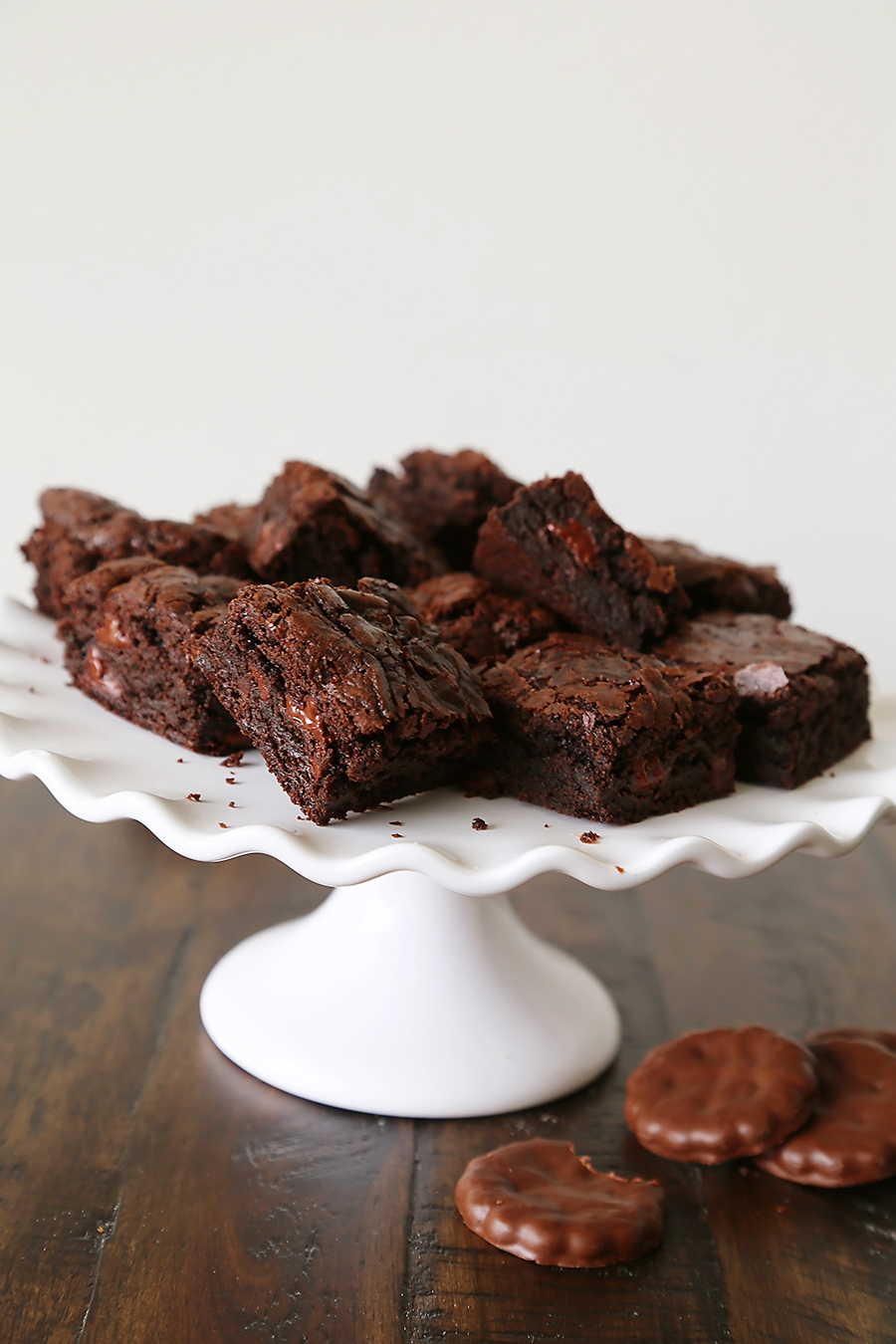 Of the two mixes I tested, I thought the Thin Mint brownies were the best! Every bite was super chocolaty, gooey and full of melt-in-your-mouth minty goodness. All you need to make them at home are a few pantry staples, and about 5 minutes to mix them up and pour them into your pan. I like laying a strip of parchment paper into my oiled baking pan before adding the brownie batter. This makes them so much easier to lift out of the pan, once baked! We could hardly wait for the brownies to cool, to slice them into squares and indulge a little.
Burnt fingers and tongues later, I can still attest to their greatness. You have to try them!
The Thin Mint cupcakes were also pleasantly sweet and refreshingly minty. They fluffed up with perfectly domed tops, just right for dipping into the chocolate ganache. This would be a fun experiment for your little ones, too! I loved that each box of cupcake mix came with a powdery mix for the chocolate ganache. This can be such a sensitive mixture to make on your stovetop, but this addition kept the process easy… with an elegant end result, I'd say!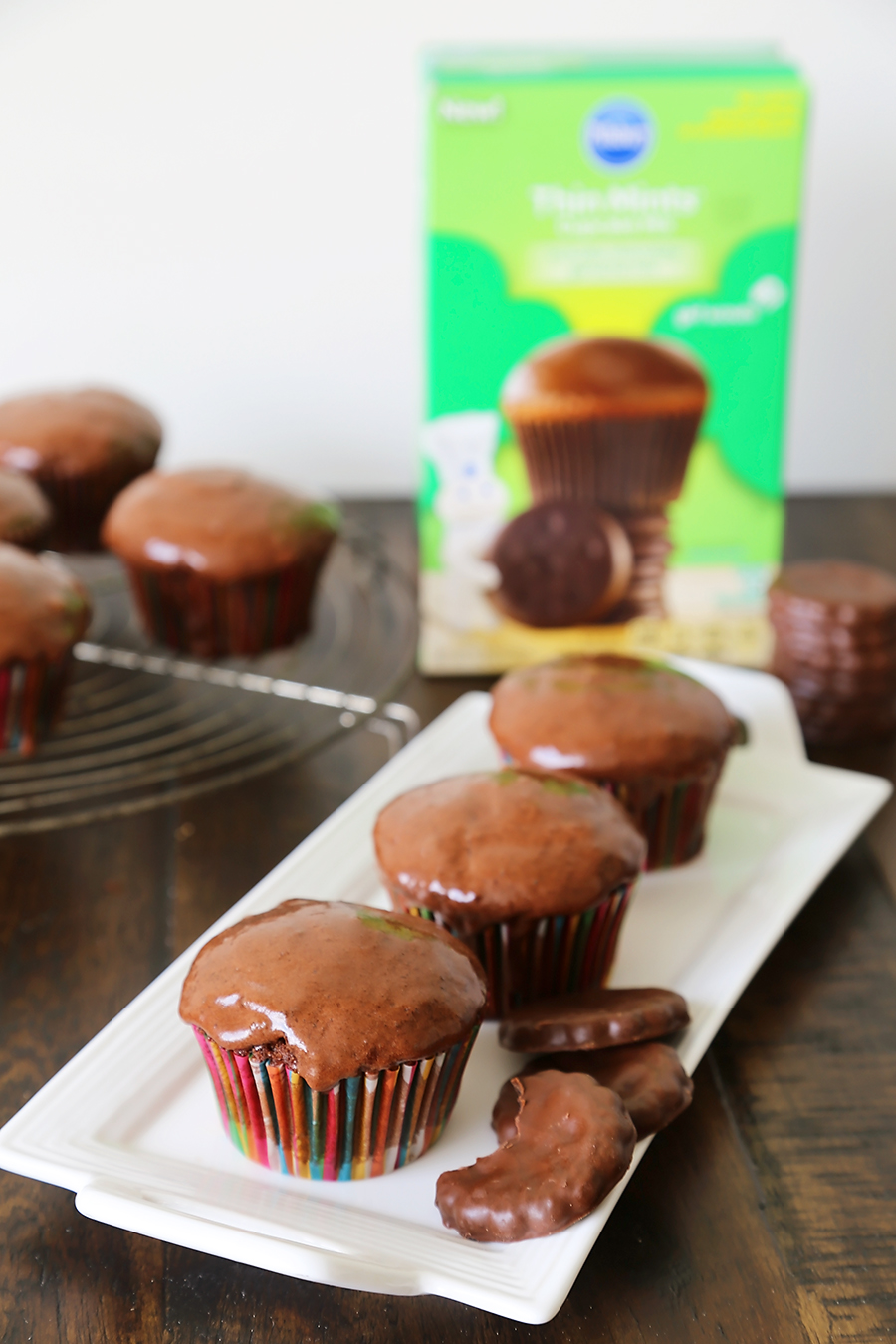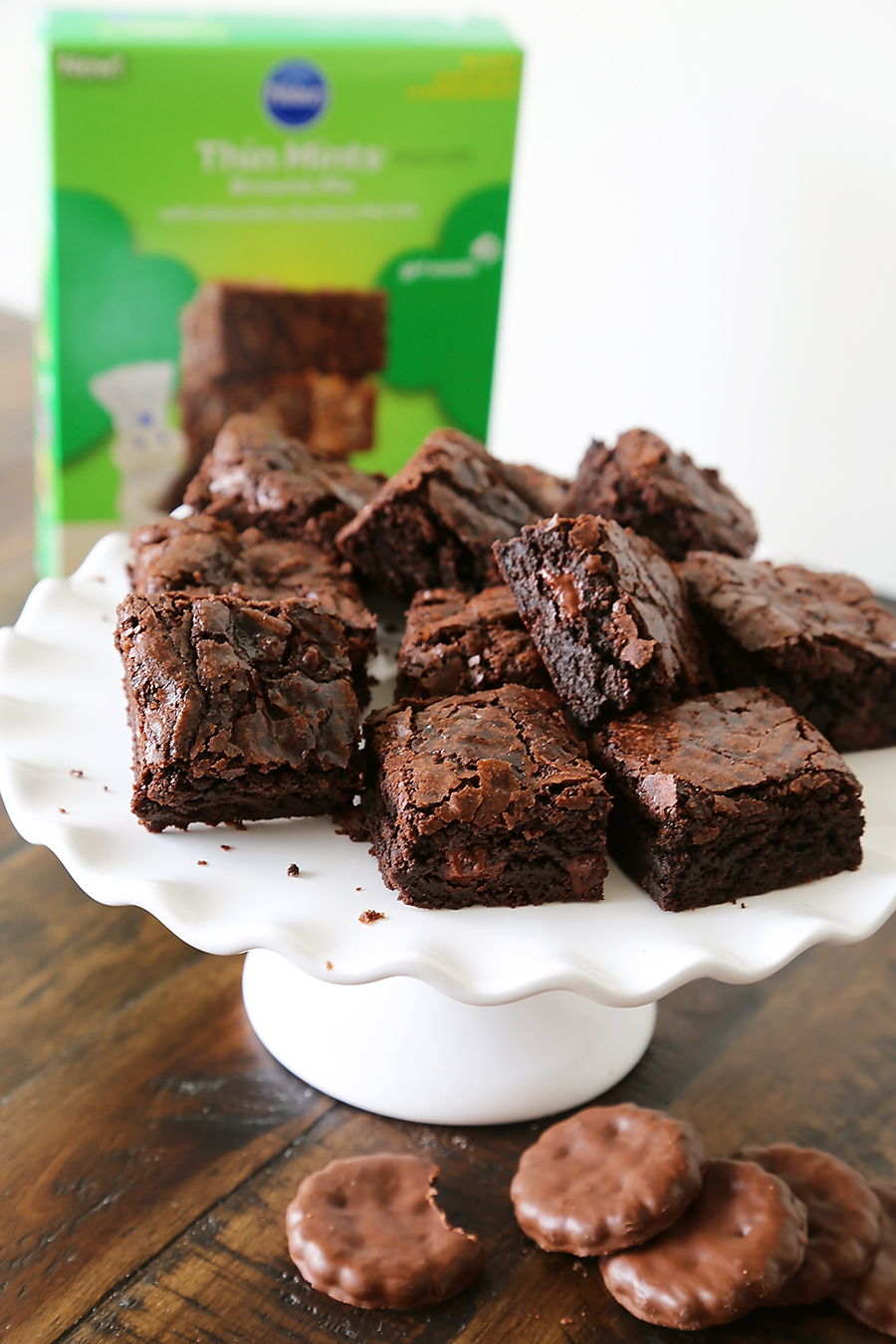 Click here to find where you can find the Thin Mint Pillsbury Baking Mixes!
This is a sponsored post in partnership with The J.M. Smucker Company. All opinions are my own.