Since Thanksgiving is now just a memory and another major holiday is just around the bend, you could probably use something easy in your life. This perfect blend of Italian spices to rub on a juicy roast or steaming medley of sautéed vegetables is just what you need, and will make preparing a warm wintertime meal all that much easier!
This blend of herbs includes dried basil, dried marjoram, garlic powder, oregano, thyme, rosemary, and crushed red pepper flakes. I've found it gives just the right amount of full-bodied, robust flavor when added to pasta sauces, gravy, homemade breads, roasted vegetables, sprinkled over pizza, and when used to make a marinade for chicken breasts and other meats. It also makes a delicious dipping oil when combined with olive oil and freshly grated Parmesan!
I know you'll find just as many uses for this very versatile and flavorful blend of Tuscan spices as I have, and enjoy all the ways it can make your weeknight meal preparations and special dinners simple and absolutely scrumptious!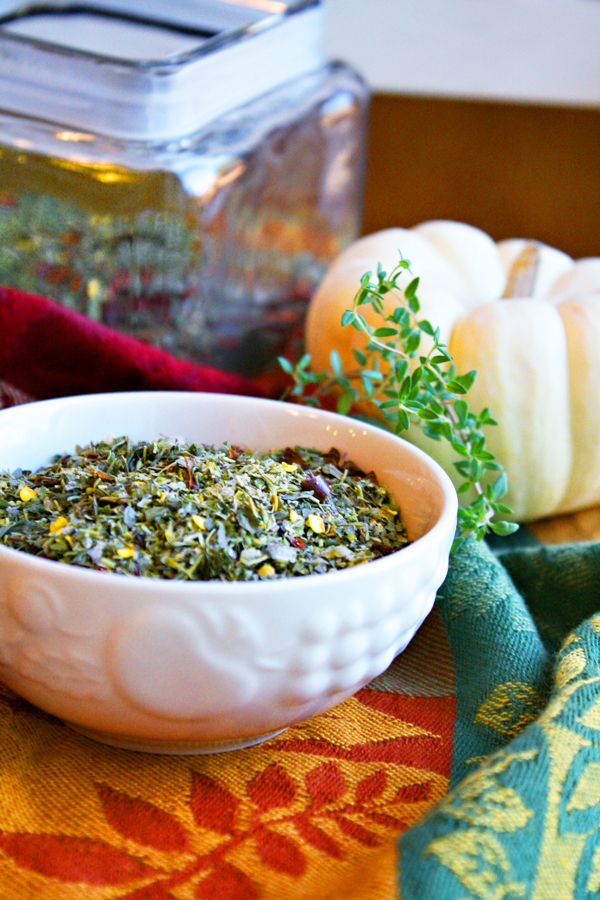 Tuscan Herb Spice Mix
Yield:
1 ½ cups spice mix
Ingredients
4 tablespoons dried basil
4 tablespoons dried marjoram
2 tablespoons garlic powder
2 tablespoons oregano
2 tablespoons thyme
2 tablespoons rosemary
2 tablespoons crushed red pepper flakes
Instructions
Mix all of the spices together until well blended. Store in a tightly capped jar and use as needed.
Enjoy!