Top crisp, buttery toasted English muffins with Nutella, peanut butter or Greek yogurt and fresh fruit for a delicious morning treat. These mini "pizzas" make a fun, easy breakfast for entertaining that is packed with protein!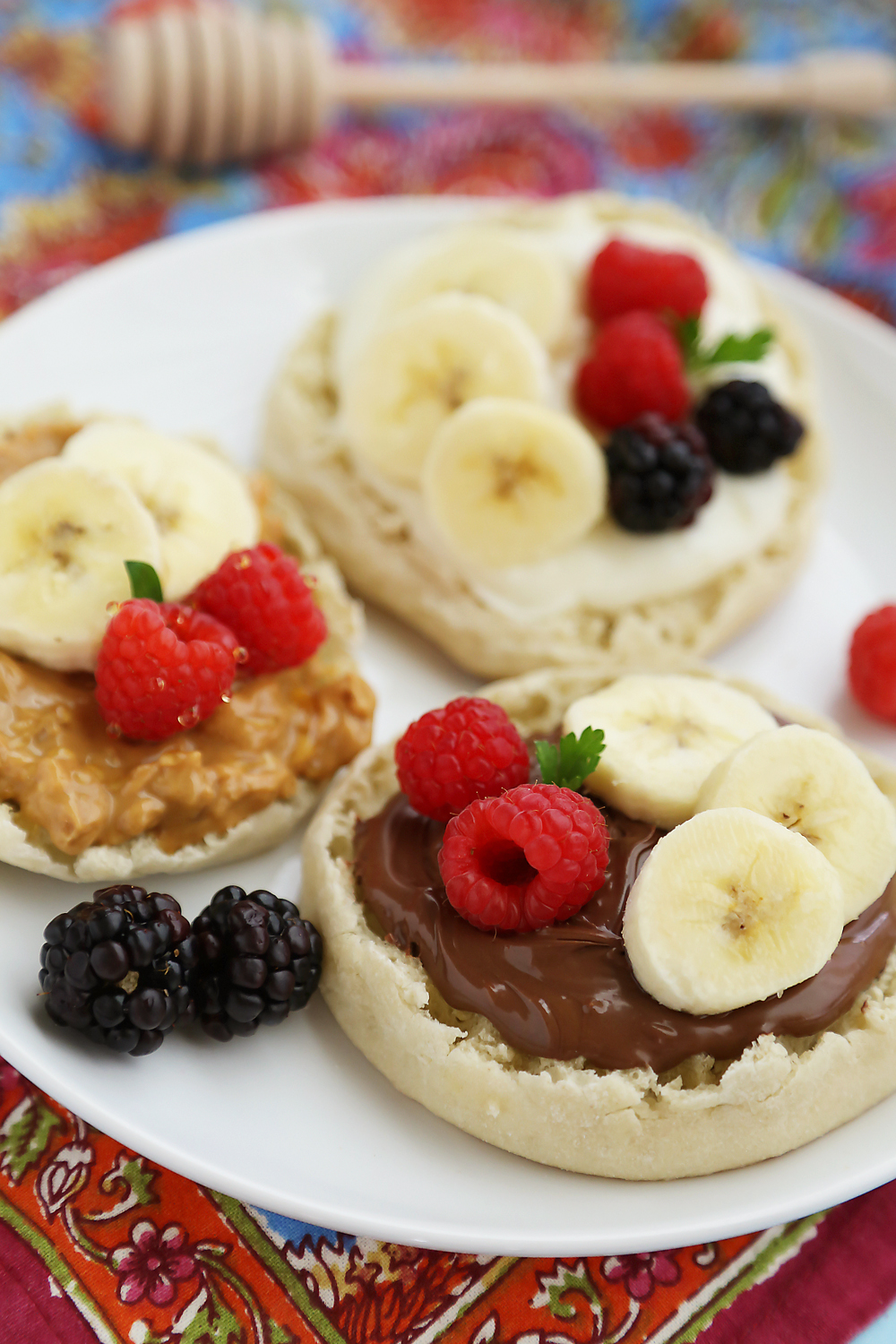 Rise and shine! Wouldn't this be a lovely breakfast to wake up to?
This recipe is more of a guideline, a little inspiration to energize your weekday mornings and encourage you to try something new, delicious and healthy. It doesn't hurt that it's easy on the eyes, too!
Best of all, these fabulous fruit pizzas can be prepared in a hurry. I know all about the frenetic rush of Monday-thru-Friday mornings, and how often the last thing you think of is breakfast for yourself. Since my 18-month-old commands most of my morning minutes, I don't have much time to prepare my own breakfast, but I do have time to slather a toasty English muffin with my favorite spread, pop on some berries and bananas, and eat one-handed as I drive her to school.
Moms make it work, y'all.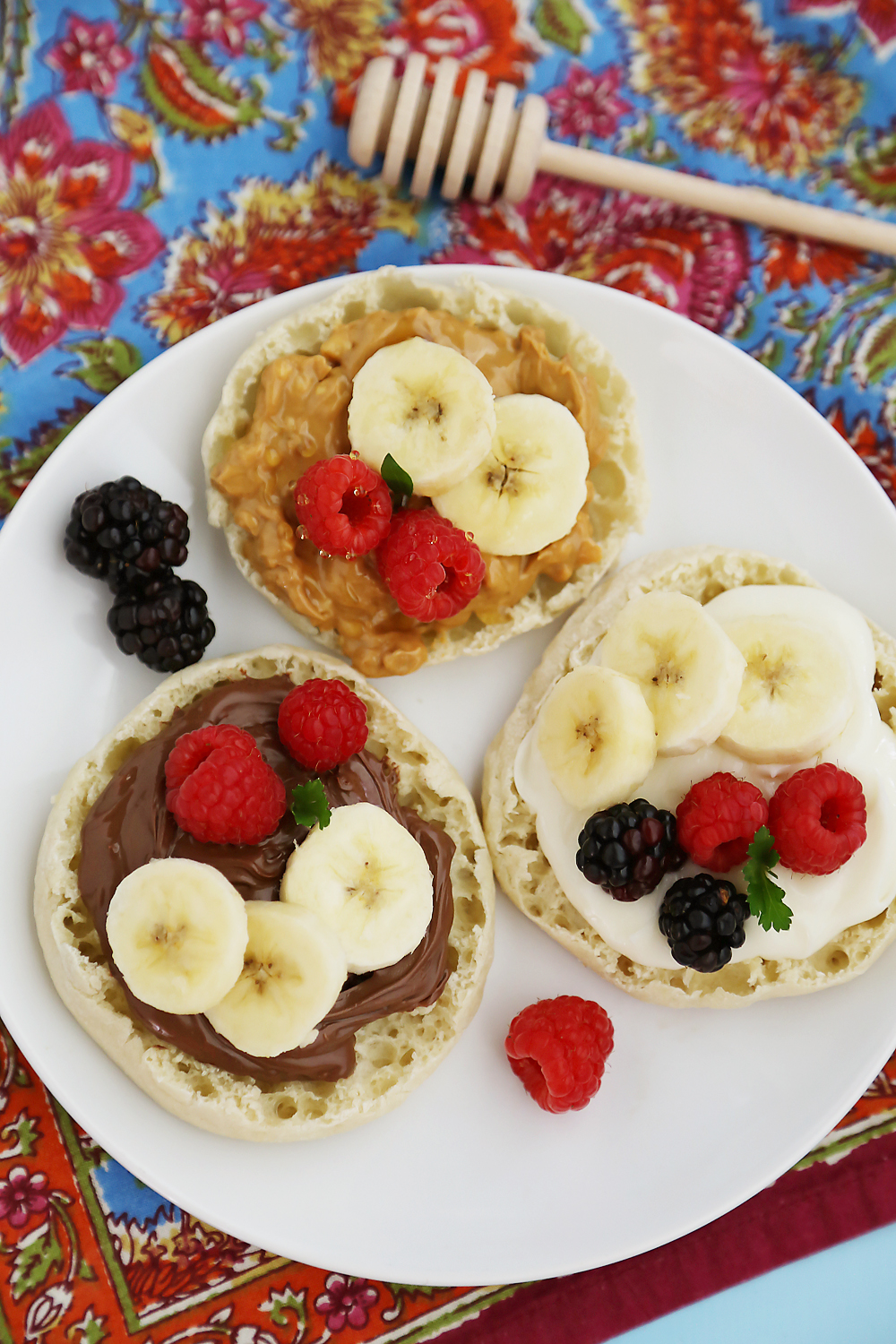 These mini fruit pizzas are made easily with your favorite spread (use Nutella, peanut butter, or Greek yogurt) and crisp, buttery soft Thomas' Original English Muffins. These classic muffins have been my longtime favorite canvas for all sorts of delicious toppings, but creamy peanut butter and sweet banana slices really take the cake! My little one agrees.
These fruit pizzas would also make a delicious, festive holiday breakfast or brunch dish for guests! I think it's safe to say you would officially win the morning with a tray of these tasty fruit pizzas. Kids will enjoy assembling them with their favorite toppings, too!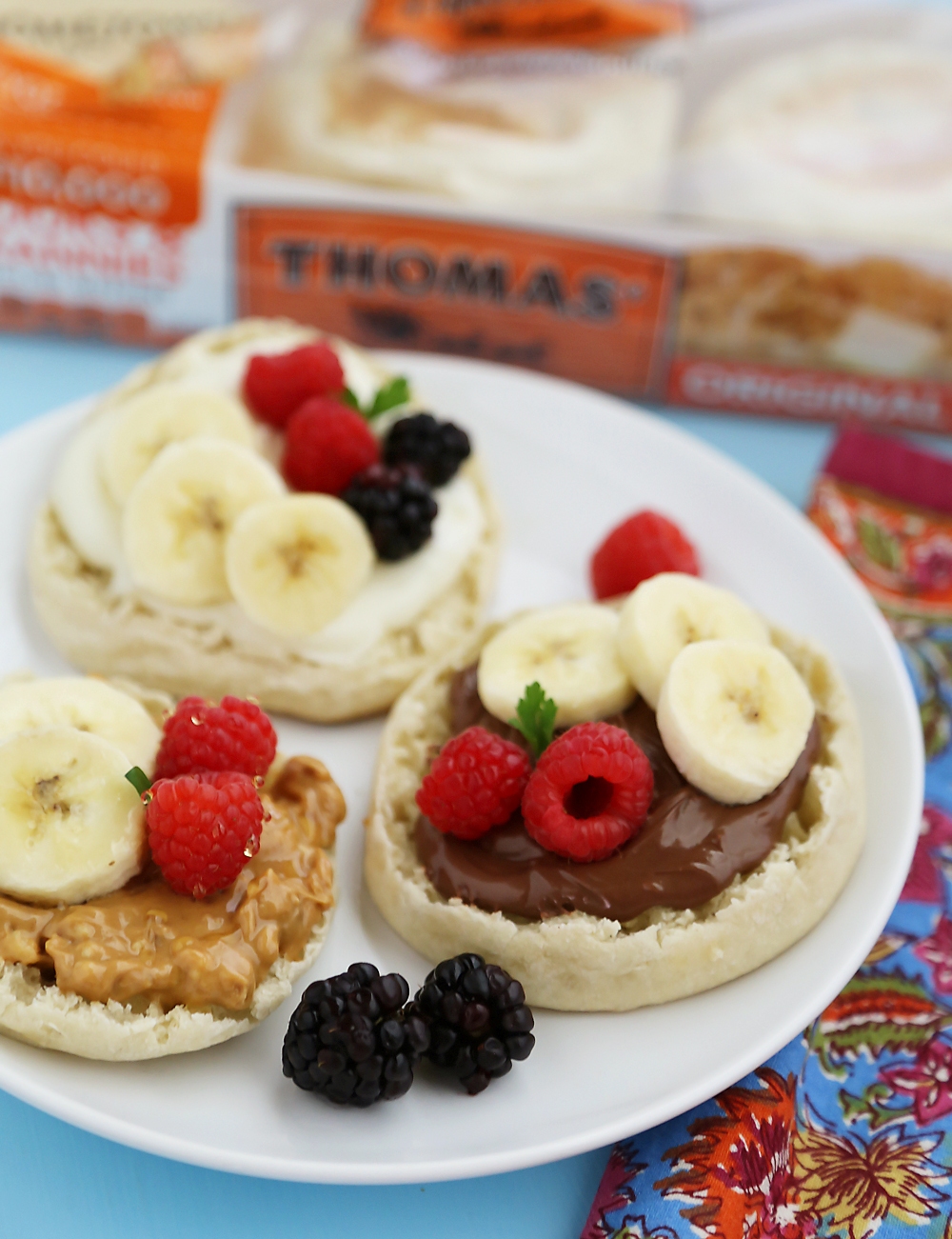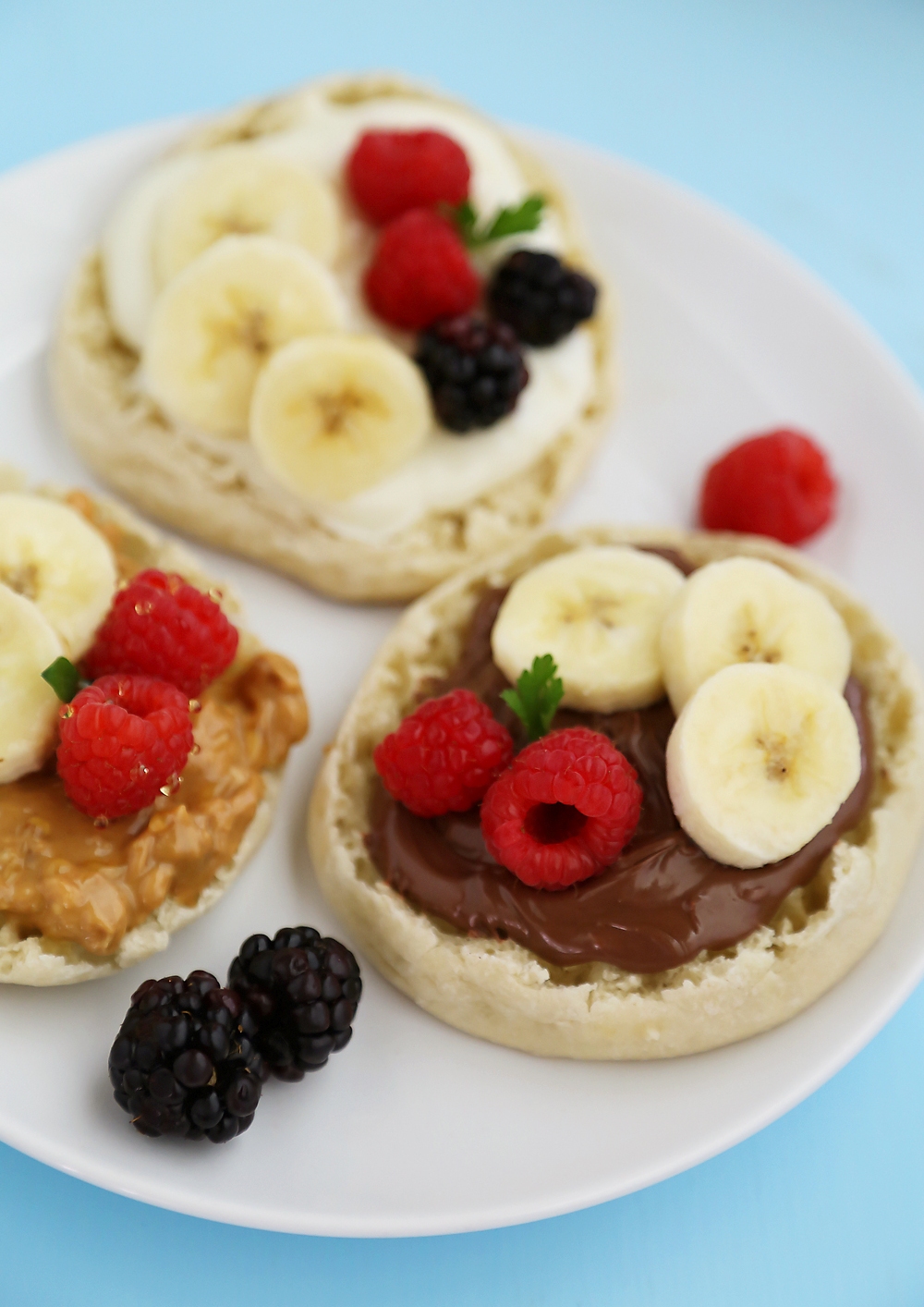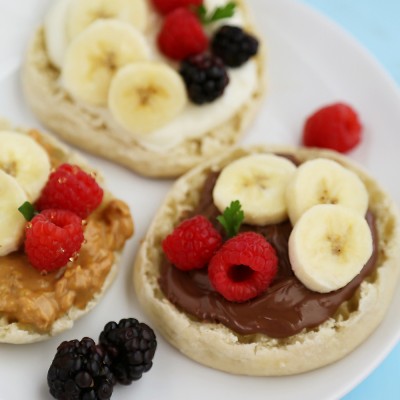 English Muffin Breakfast Pizzas
Ingredients
You need:
Spread options:
Whipped cream cheese + powdered sugar

Chocolate hazelnut spread

Creamy natural peanut butter

or other nut butter

Greek yogurt

Mashed avocado

Marshmallow fluff
Topping options:
Strawberries

Blackberries

Raspberries

Blueberries

Banana slices

Kiwi slices

Apple slices

Chopped nuts

Drizzle of honey
Instructions
Halve and lightly toast English muffins. Spread halves with desired spread. Arrange desired toppings on top of spread.

Enjoy!