Fluffy soft, delicious garlic knots made in 10 minutes – just 3 ingredients (plus some spices) and no rising required. You won't believe how easy these are… and what a scrumptious side they make to any meal!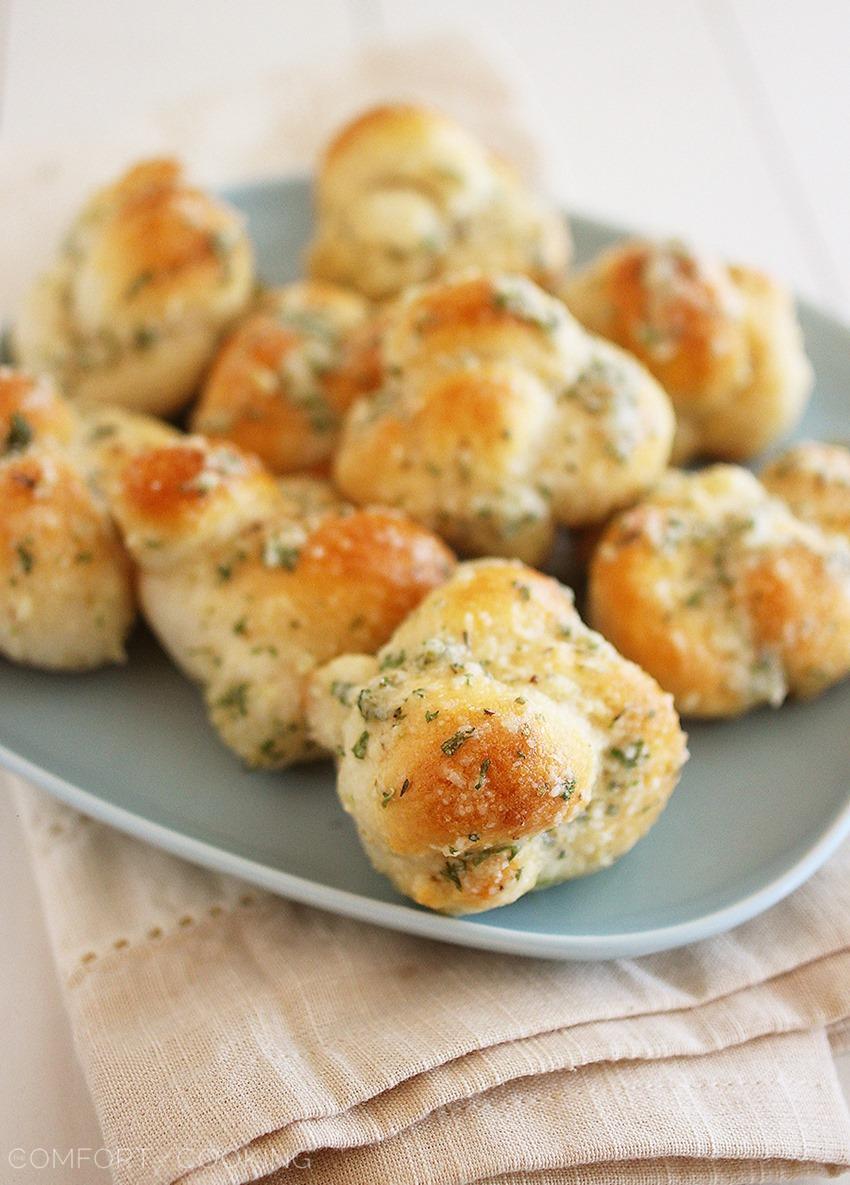 I'm sorry, but how did we end up in April?! Cuddled up in blankets with my hands around a hot cocoa this winter, spring seemed like an eternity away. But, my growing belly has reminded me that time is chugging along and warmer weather is quickly approaching… as is our baby girl!
Thus, I've been focusing (maybe a little obsessively) over cleaning, organizing, and planning ahead to make our lives a little easier in the months to come. Freezer meals are being made, tiny onesies are folded in drawers, and I'm pretty sure I've bought out Target's entire stock of plastic bins, big and small. For storing what? EVERYTHING. And every "thing" to come.
Say hello to nesting overdrive!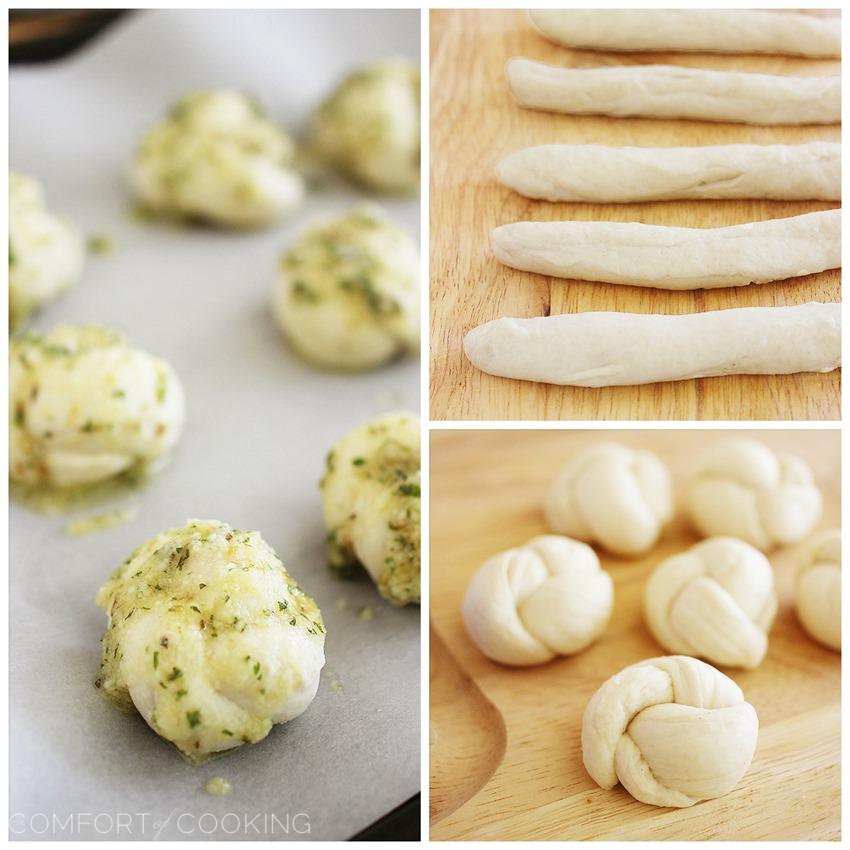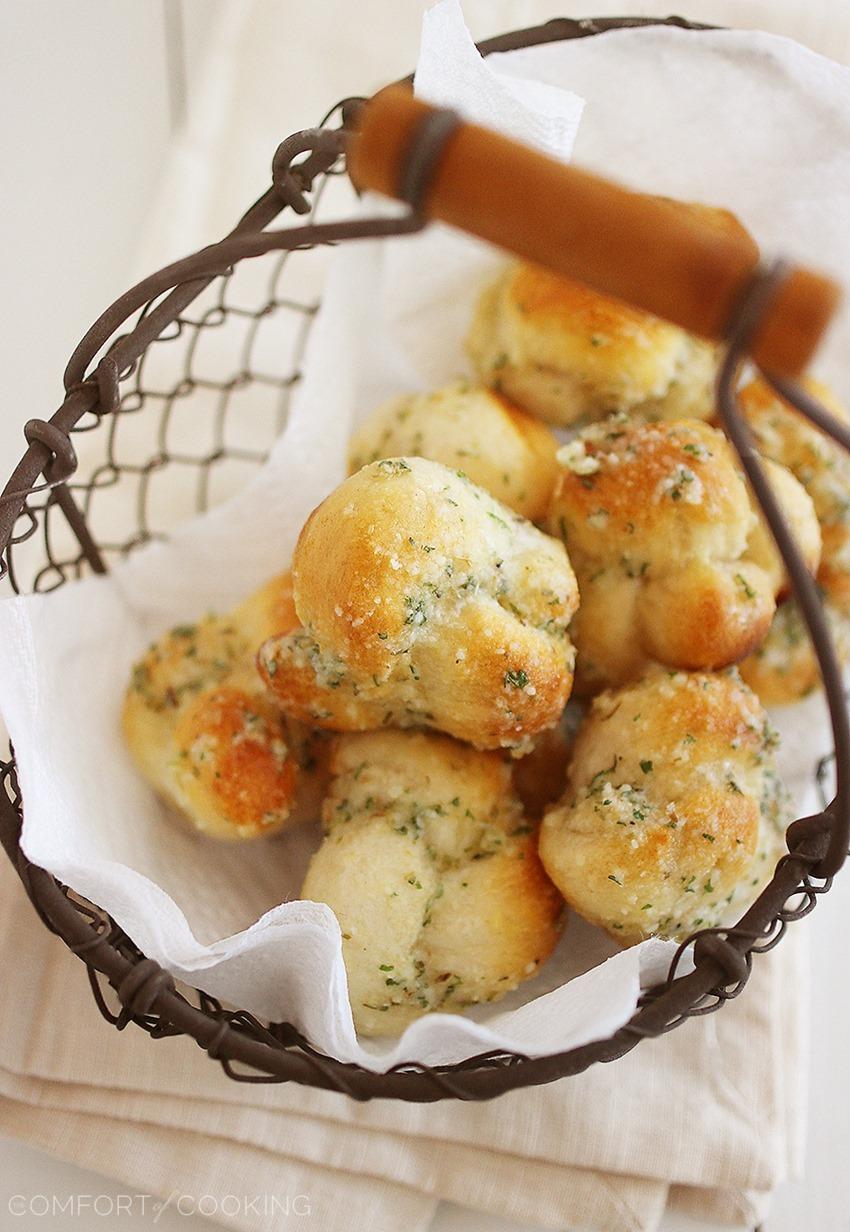 All these baby projects have left little time to think about much else, including dinner. But, with a busier schedule comes quicker and easier meals. I've come up with some great solutions for keeping them scrumptious yet fast, which I can't wait to share with you!
My favorite quick dinner lately has been grilled steak, chicken or fish (easily marinated in the morning), a fresh green salad, and a basket of these soft, garlicky Parmesan knots. OMG. Lick-the-plate delicious, if I do say so myself… thanks in part to my grill-master hubby.
But, to the bread (the best part) – Have I told you how easy these knots are? What's that, I haven't?
Well, it's about darn time I do.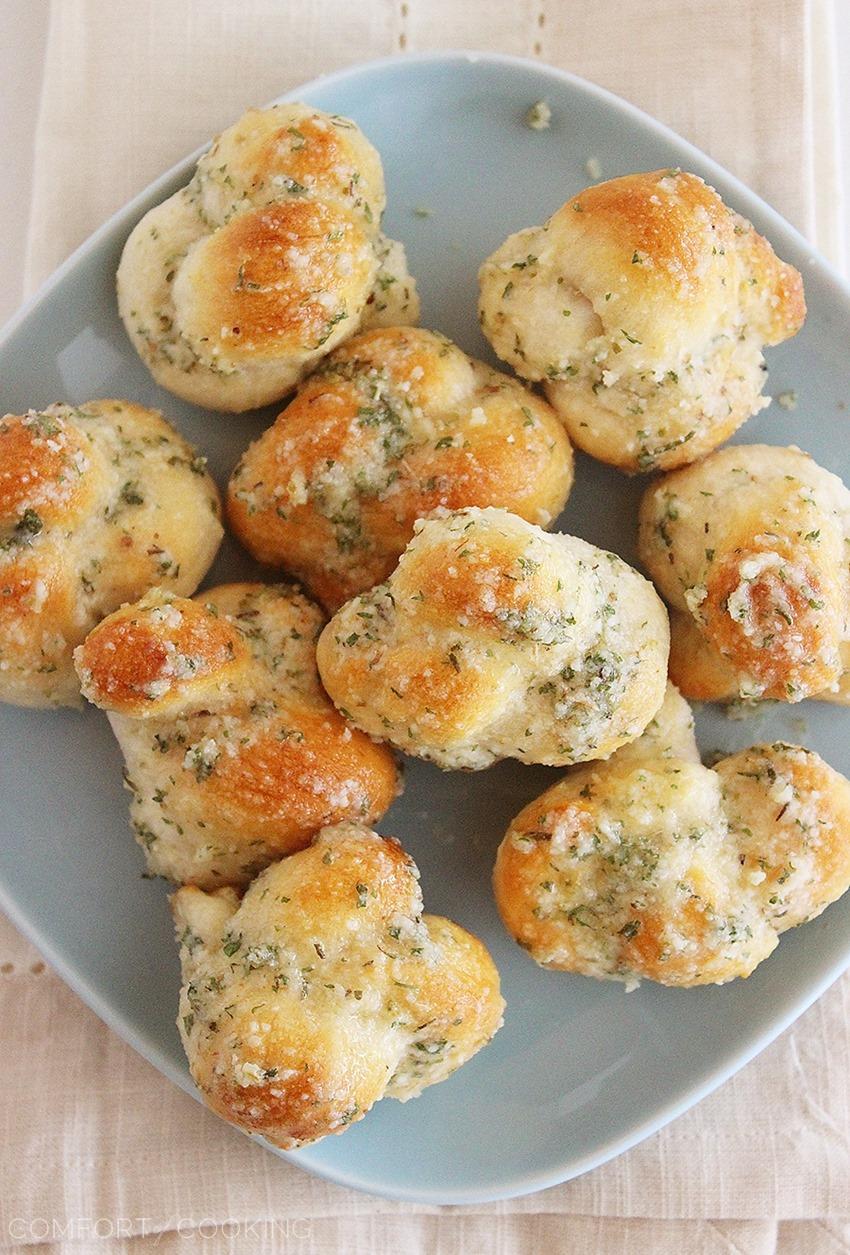 All you need for these doughy, delicious garlic knots is THREE ingredients, plus some spices. That's it! Grab a can of buttermilk biscuit dough and stretch each biscuit into wiggly ropes (fun for kids). Tie each rope into a little knot. Mix up butter, Parmesan, garlic powder, oregano and parsley in a bowl, and slather that buttery goodness over top. Bake 'til golden, brush on a bit more butter, and you're done!
Easy enough for weeknights, date nights in, and… well, any night! There's no limit to all the mouthwatering main courses you can serve them alongside.
Give 'em a go for yourself, and I guarantee you'll be hooked like me on this quick and easy side!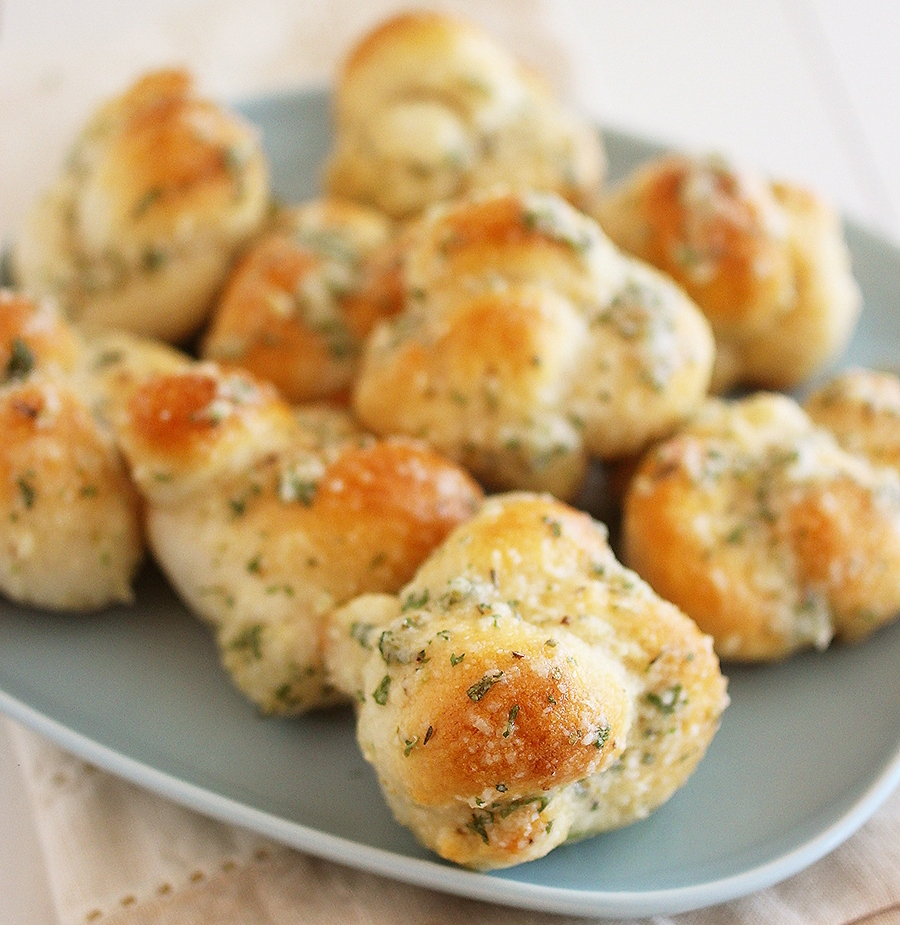 Quick & Easy Garlic Parmesan Knots
Ingredients
1 can (7.5 oz) refrigerated buttermilk biscuits
3 Tablespoons unsalted butter, melted
2 tablespoons grated Parmesan cheese, (fresh or canned)
1/2 teaspoon each: garlic powder, dried oregano, dried parsley flakes
Pinch of salt
Instructions
Preheat oven to 400 degrees F.
Roll each biscuit into a 12-inch rope and tie into a knot; tuck ends under. Place 2 inches apart on a greased baking sheet. In a small bowl, combine melted butter, Parmesan, garlic powder, dried oregano, dried parsley and salt. Brush knots with half of butter mixture.
Bake for 8-10 minutes, or until golden brown. Brush warm knots with remaining butter mixture.
Enjoy!