Silky smooth, lemony goodness, made from scratch easily in your microwave! Just 5 minutes and 5 ingredients for the most deliciously tangy-sweet curd for your spring + summer sweets. Spread onto muffins, mix into whipped cream, dollop on top of desserts and make incredible lemon bars!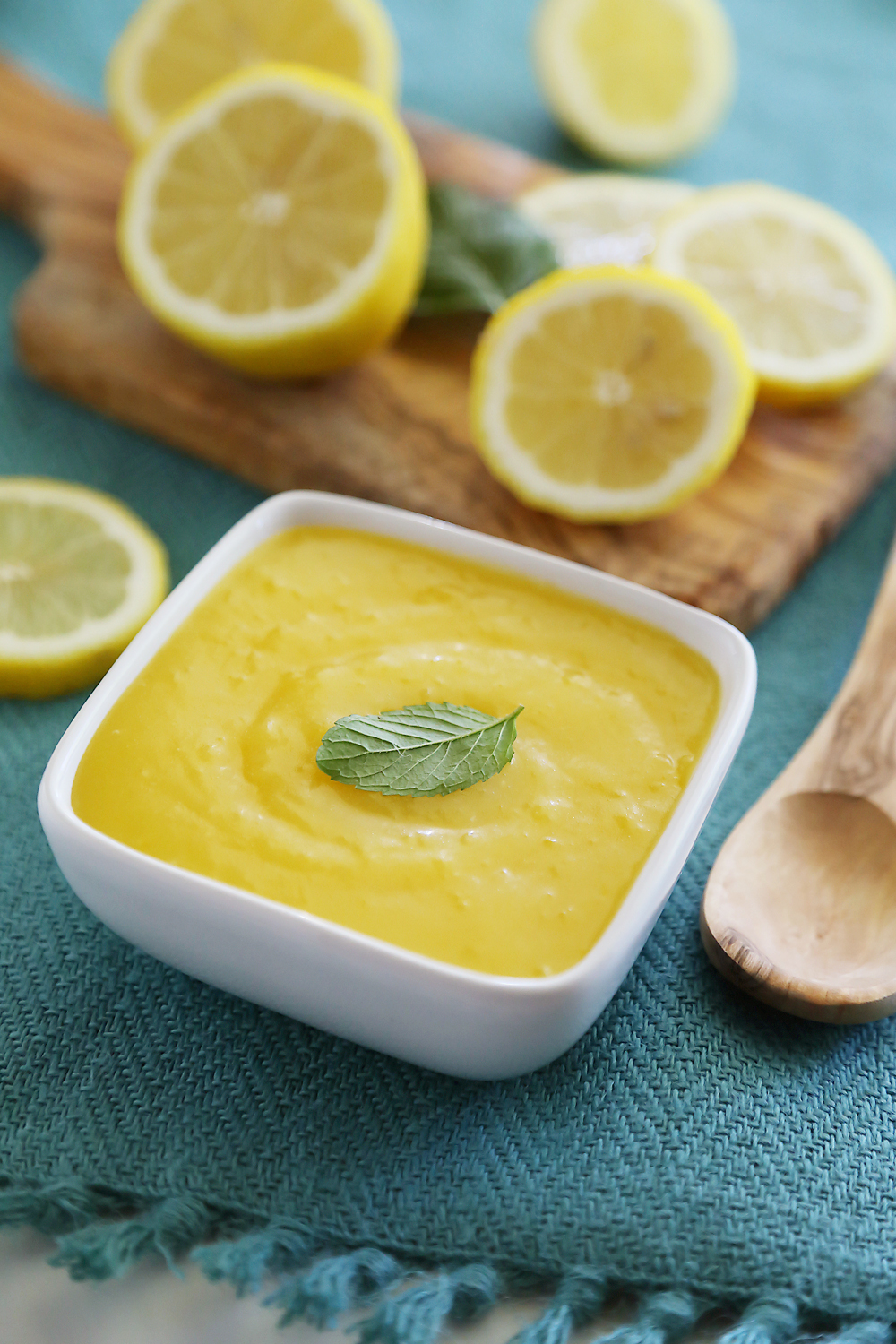 Luscious, velvety smooth lemon curd is a staple in my springtime fridge. It is so deliciously tangy-sweet, and super versatile. I slather it on warm blueberry muffins. I fold it into pillows of fresh whipped cream and quick bread batter. I top cheesecakes with it, and spoon it on top of creamy panna cotta for a citrusy punch. And I make the most knock-your-socks-off lemon bars you've ever, ever had.
But, don't think you need to use it or lose it! Lemon curd stays fresh in your fridge for almost a month. I usually use it up before then. However, if I have extra, I love to pop jars onto my neighbors' doorsteps.
You can just call me the fresh lemon curd fairy!


I have made lemon curd a million different ways before, but microwaving is my all-time quickest and easiest method! Just mix together your 5 ingredients – sugar, eggs, lemon zest, juice and butter. Add the bowl to your microwave, set to 1 minute, then stir it up. Repeat about 5 times. And you're done! This is exactly how the curd comes out of your microwave. Beautiful, vibrant yellow and with a bright, buttery flavor and big time lemony tang.
Simply pour the curd into clean jars, pop the lids on, and let it rest. The curd will thicken as it cools, so don't worry if yours still appears somewhat thin after 5-6 minutes of microwaving.
You can use it all the ways I described above, or come up with your own inventive use for your homemade curd. I would love to hear your ideas!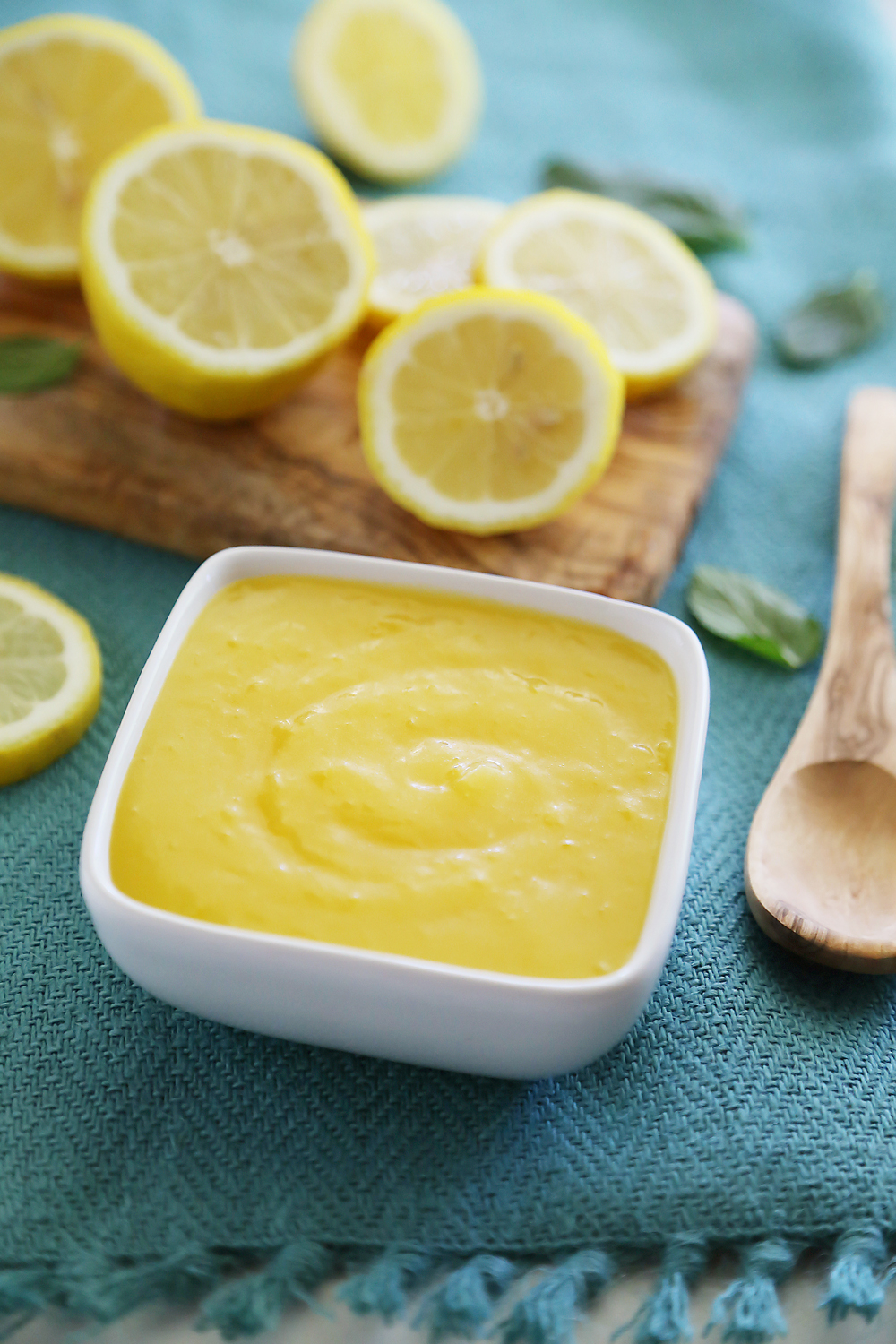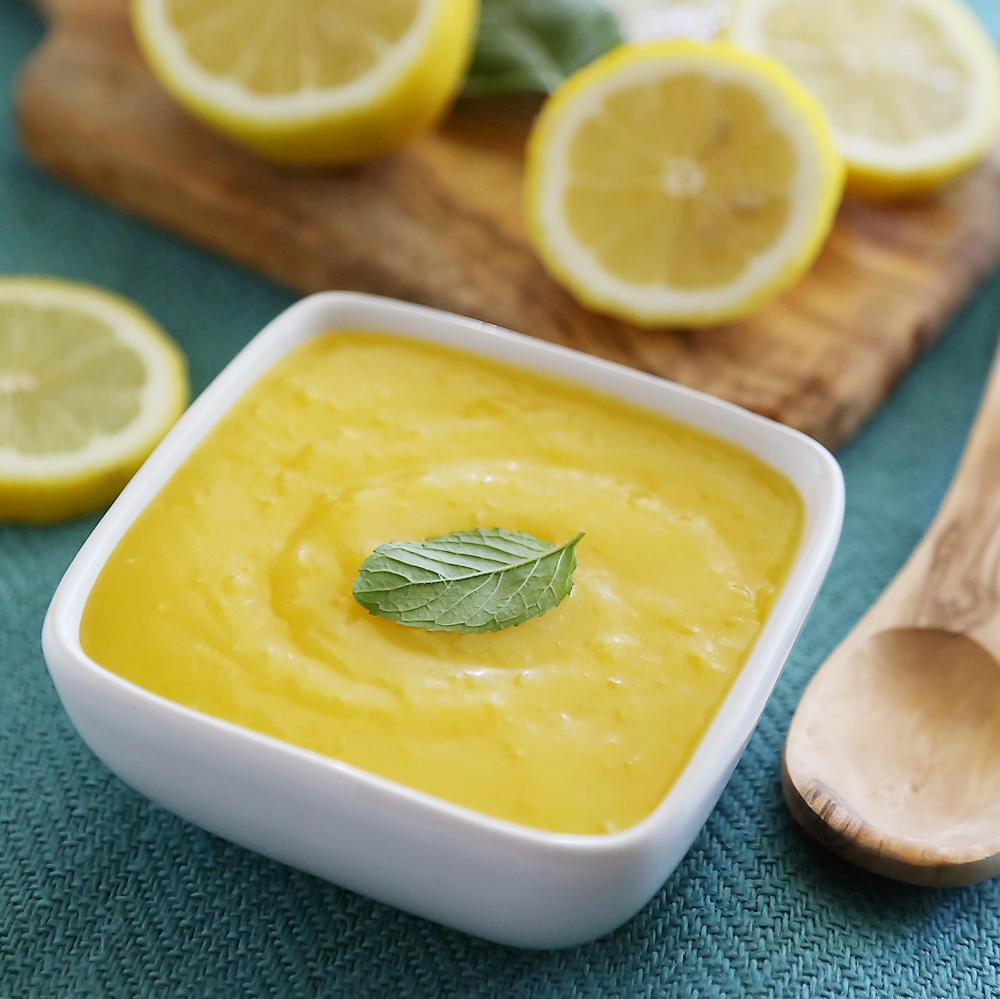 Perfect 5-Minute Microwave Lemon Curd
Ingredients
1-1/4 cups granulated sugar
3 large eggs + 2 egg yolks
1 cup fresh lemon juice, from 4-5 lemons
3 lemons, zested
1/2 cup (1 stick) unsalted butter, melted
Instructions
In a microwave-safe bowl, whisk together sugar and eggs until smooth. Stir in lemon juice, lemon zest and melted butter.
Microwave on high in 1-minute intervals, stirring after each minute, until mixture is smooth, slightly thickened, and coats the back of a metal spoon. (All microwaves vary, but it took mine about 5 intervals / 5 minutes to reach desired consistency – smooth but still viscous. Curd will thicken as it cools.)
Pour curd into small sterile jars. Store for up to 3 weeks in your refrigerator.