Happy holidays, foodie friends! Since I know you love way more than food, though, I put together a fun and frugal shopping list for you outside the grocery store. Or, at the very least, some links to explore and loosen up your creative side! Coming up with unique Christmas gifts every year can be difficult, but I bet in these picks (all under $65 each) you'll find something that your mom, spouse, boss, and even the babies in the family will love! Regardless of their naughty or nice status.
for her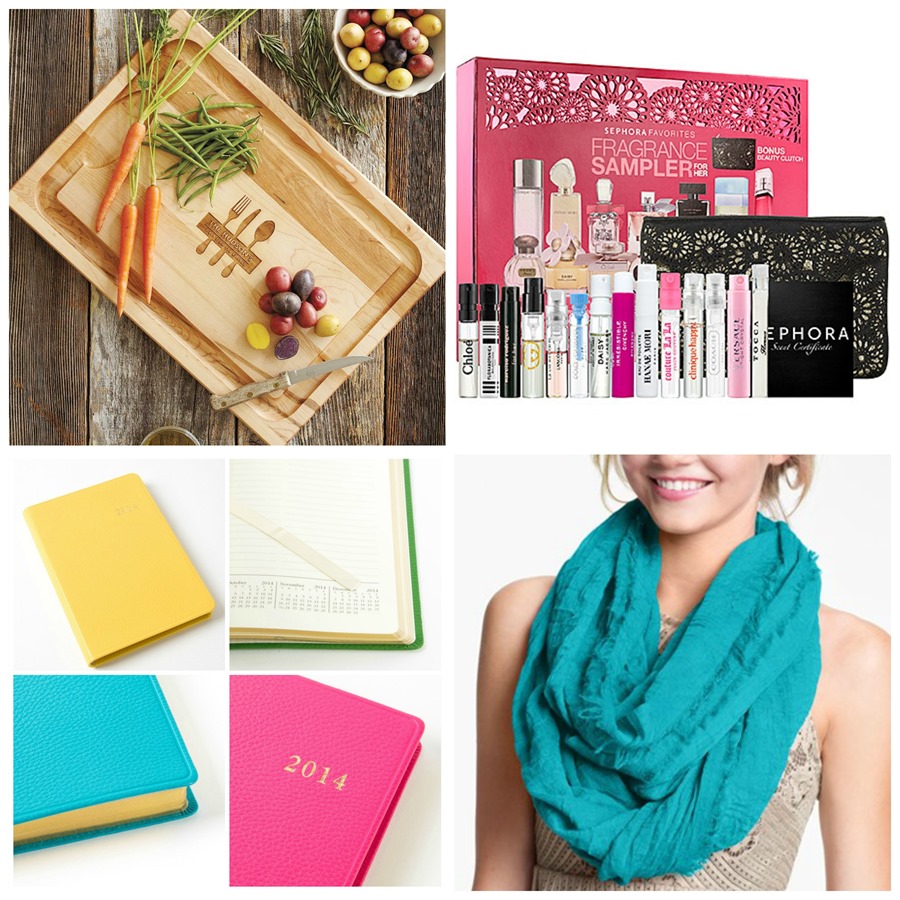 1. These personalized cutting boards are beautifully crafted, sturdy and gorgeous – $59.95
2. This 14-fragrance sampler comes with a free full-sized perfume of the recipient's choice – $65
3. Help her keep organized year round with these pretty candy-colored planners – $14.98
4. Classy, comfortable infinity scarves to keep her stylish all season, in 30 shades – 2 for $38
for him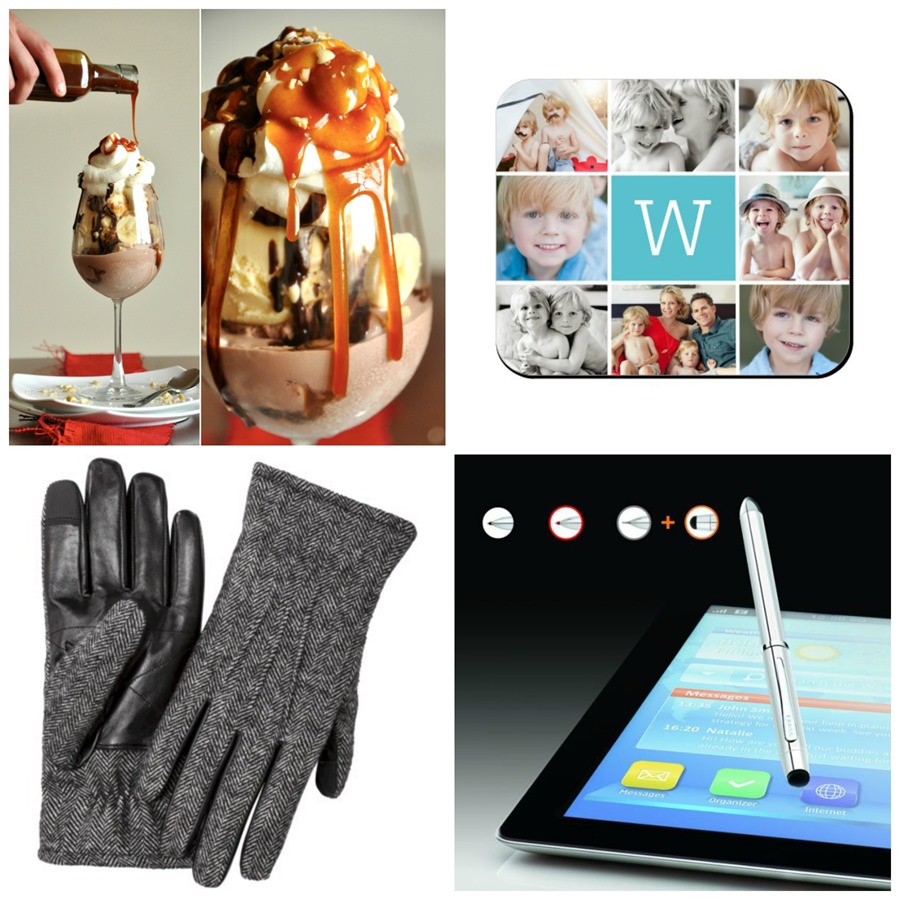 1. Gooey, sinfully good bourbon caramel sauce. Package it pretty in a glass jar with ribbon for an easy, cheap and delicious DIY gift! – Under $20 for ingredients & materials
2. Make this monogrammed mouse pad extra special by adding his favorite family photos – $6.49
3. Fancy, smartphone-friendly wool gloves that enable him to tap away on any touchscreen – $16.49
4. This multifunctional chrome pen works for fingerprint-free smartphone and tablet navigating, and as a regular pen with black, blue and red ink. – $49.95
for babies & kids
1. Do they make this in adult sizes? Cute and cozy bear robe for 2- to 5-year-old tots – $39.95
2. Colorful wooden fruits & veggies that make slicing sounds as your little one "cuts" them up  – $19
3. A 27-piece kids' cooking set for budding chefs with little hands. Everything they could need! – $59.99
4. Love this plush, cuddly stuffed animal and blanket set for baby; monogram optional – $49
for anyone
1. Monogrammed wood chopping blocks, perfect for serving finger foods or slicin' and dicin' – $39
2. Never let a to-do slip their mind again with this chalkboard wall calendar decal – $64
3. Store bought butter + flavorful mix-ins makes this easy, elegant compound butter a gift no butter lover could deny – Under $20 for ingredients & materials
4. Turn their Instagram photos into mini conversation pieces with these customized coasters! – $25
This post is not sponsored in any way. I just really like these products and handpicked 'em (or I guess, clicked) for you!