Hello, and happy holidays!
I am sorry I haven't been sharing many festive recipes lately. However, I've been working very hard on a new creative endeavor!
It has taken months of preparation, careful planning, trial-and-error designing, and sleepless nights. Now, it's finally ready to share!
Say hello to my new curated gift box shop, Grateful Gift Co.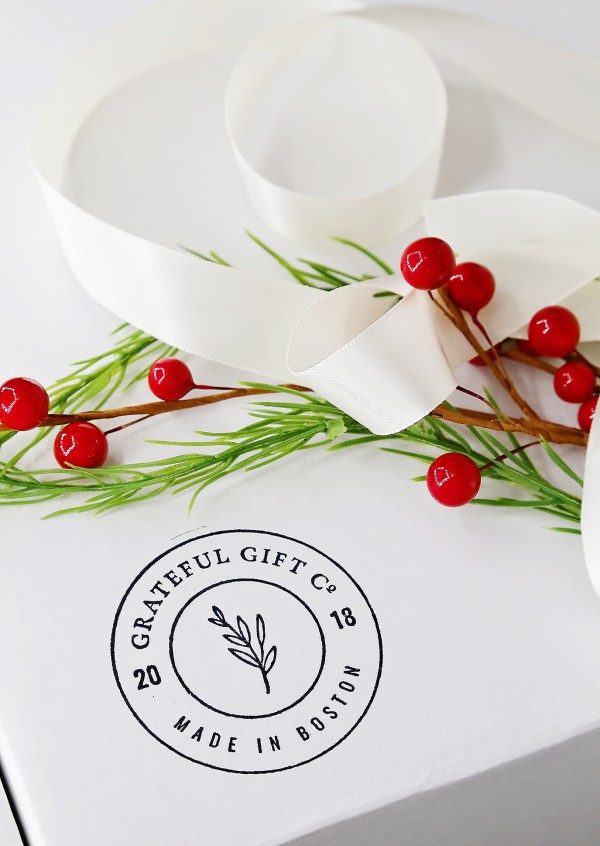 You can visit my shop here, and browse all of the beautiful boxes, most under $50. There's a little something for everyone!
My gift boxes feature varied items, from olive wood spoons to snowflake marshmallows, chocolates to succulents, body scrubs to baby rattles, gold foil notebooks to Turkish towels, and mini pure maple syrups. I have already had many happy customers!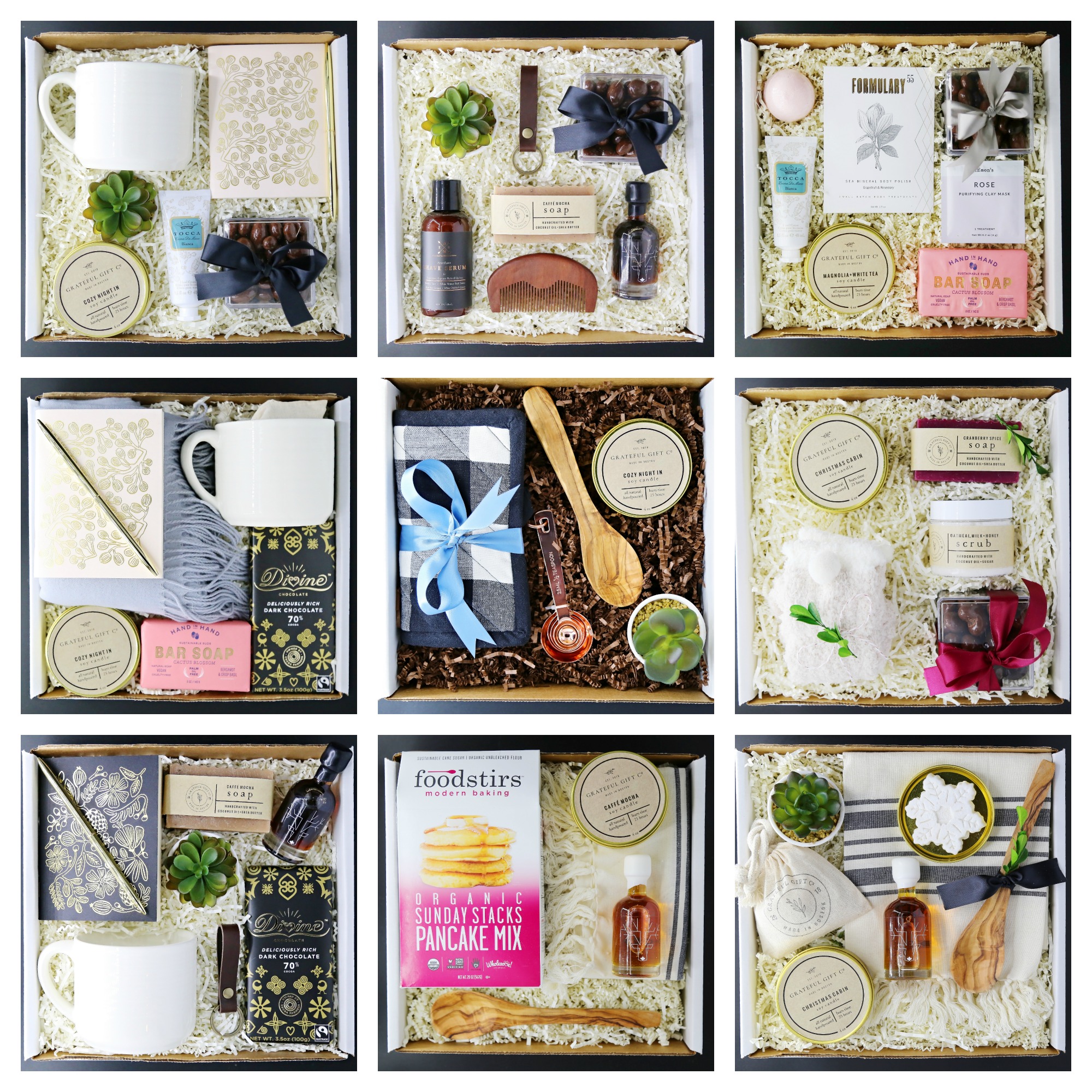 Every box is carefully created by me for you, in my Boston area studio, and includes a free handwritten note card of your choice.
I specialize in luxury curated gift collections at affordable prices, always made-to-order with natural ingredients and lots of love. Every soy candle is hand poured by me, and currently have many delicious, warm wintry scents!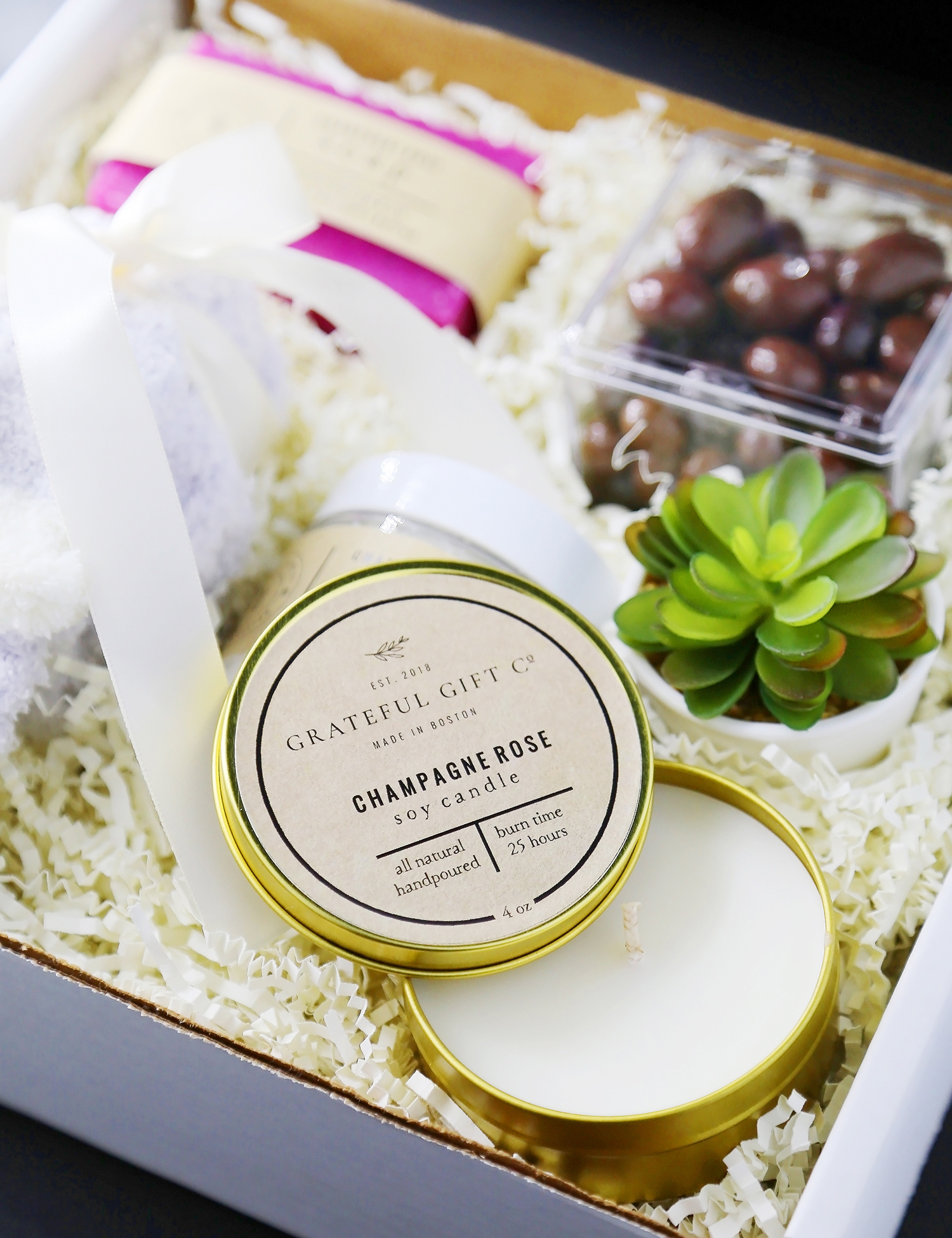 While this is not goodbye to The Comfort of Cooking, my focus has been mostly on the gift box business for the past few months. I will continue to share recipes now and then, as cooking and family remain my first loves.
I am so overjoyed to turn my passion into a product that people can hold, swoon over, and love. It's all about spreading smiles, y'all!
How about another reason to smile? Here's 10% off your first order!
Care to purchase some Christmas cheer? I have many holiday boxes available (for him and her), and also accept custom requests.
My most popular selling gift box has been the Housewarming Gift.
Here's what my sweet customers have had to say about their Grateful Gift Co. boxes:
"My clients loved their gift boxes! So adorable and so easy to order. Shipping was super fast!" – Jessica
"These custom gift boxes are so beautiful. They are thoughtfully assembled and the perfect gift for just about anyone." – Amy
"My friends and clients loved their gift boxes! Working with Georgia to make custom boxes was so much easier than anticipated. She worked up so many ideas and they were so beautifully put together. She made this incredibly easy — and that's what you need during the holiday hustle! Definitely ordering again." – Julie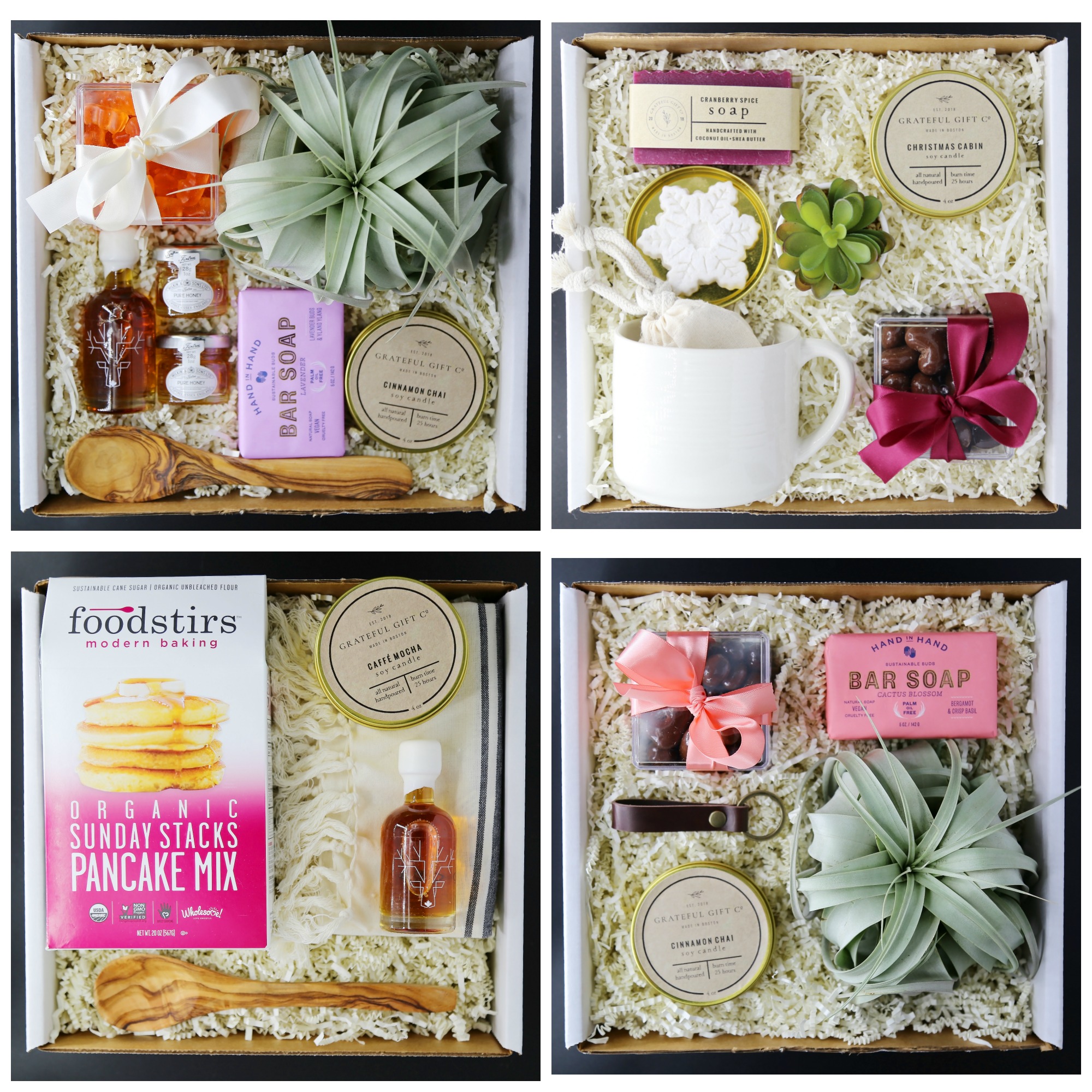 So, while my kitchen is more taken over with ribbon, cardboard and crinkle paper this year… I will soon be back to cooking and baking up a storm. Bear with me while I get through this holiday rush… which, you could say I am so grateful for.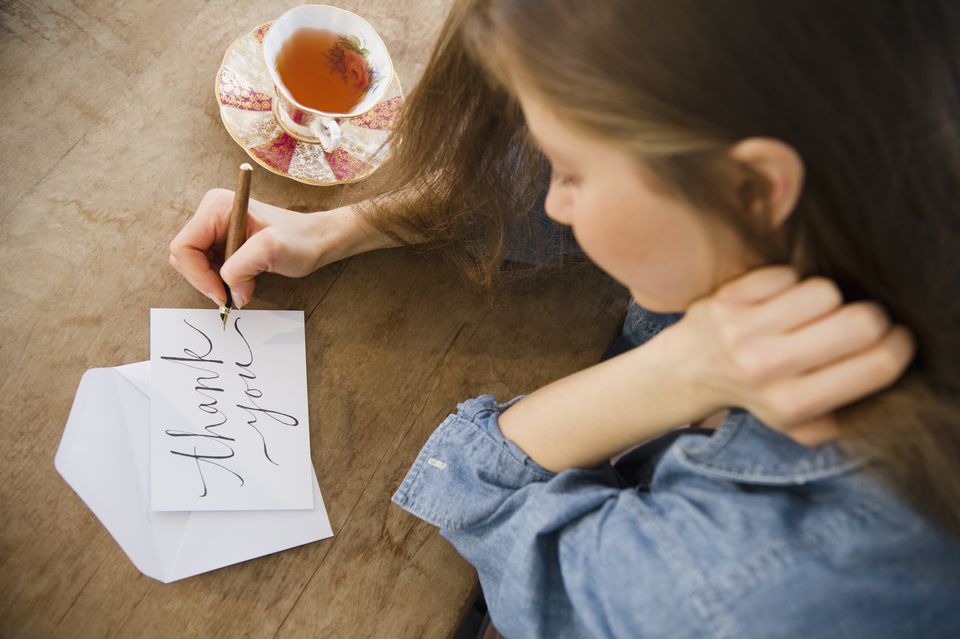 Thank you for reading, friends! Feel free to contact me with cooking, baking or gift questions anytime. I'd love to hear from you.
Wishing you all the joy, peace and cookies this holiday season. ♡