From gingerbread to jam thumbprints, chocolate chip to sugar cookies, there's something for everyone today! Come get the recipes for 36 of my best-ever Christmas cookies, and bake up a batch for holiday celebrating. You're bound to find lots of sweet treats to love!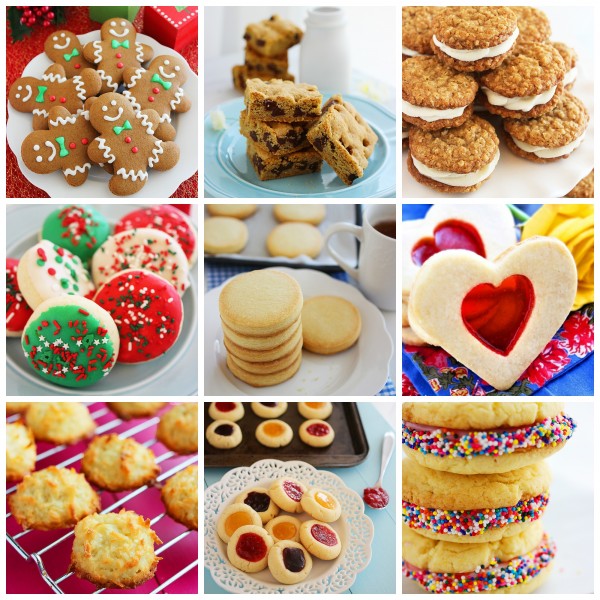 The only thing better than baking (and testing) dozens of cookies is watching the lucky recipient smile, gush over their treat, and grab another. Whether you're giving cookies as gifts, serving them pretty on a party platter, or just indulging on the couch with someone special, cookies make the year go 'round! I bake them for birthdays, holidays and every special day in between as a sweet, homemade gift from the heart. And seeing the smiles of whomever I give them to is the cherry on top. Or sprinkle. Or chocolate chip.
Below, you can find 36 of my all-time favorite, reader tested and approved cookie recipes. From classic shortbread (just 3 ingredients!) to creative stained glass cookies (easier than you think!), there's something for every sweet tooth.
Grab a cup of tea and cuddle up, pick out the ones you love, and bake up a batch of delicious cookies. You're bound to find a baker's dozen that you can't wait to try!
My favorite of this bunch has to be the Spiced Gingerbread Man Cookies. They're sweet, spicy and adorable once decorated, with an incredible aroma that fills your home. Not to mention, such a classic!
---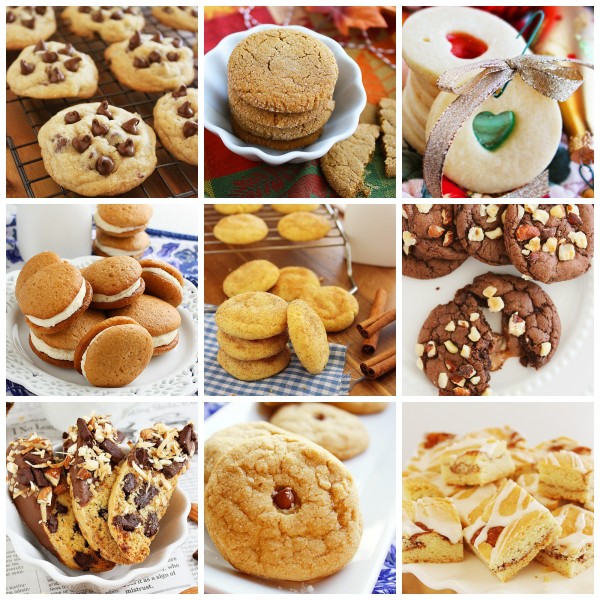 Of this list, the Easy Chocolate Caramel-Stuffed Cookies disappear from my house the fastest! They're so soft, chewy and chocolaty, with a nutty hazelnut topping and a surprise caramel center. I'm no choco-holic, but these are a big time favorite. Close behind are my Chocolate Chip Cookies!
---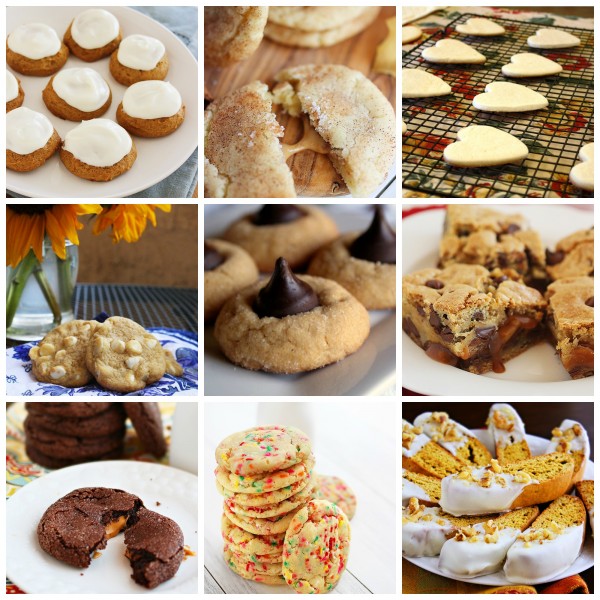 One word: snickerdoodles. We love the Sea Salt Caramel Stuffed Snickerdoodles! Many readers (and family and friends) have tried and loved this recipe. They're buttery soft, with gooey caramel in the middle and a touch of salt on top. They're the all-time best cookie I've ever made!
---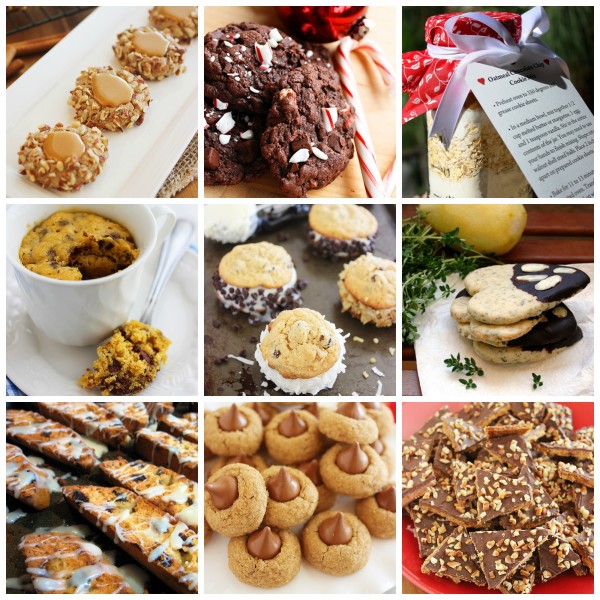 Chocolate Kiss Gingerbread Cookies
5-Ingredient Graham Cracker Toffee
Though not technically a cookie, I cannot say enough about the Graham Cracker Toffee! So easy to make, only 5 ingredients, and full of creamy, crisp, chocolaty goodness that everyone will love. It also makes a big batch, so take some to a party, give some as gifts!