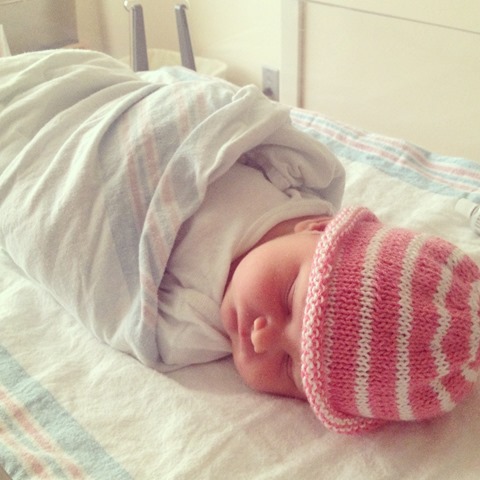 On Friday, May 23, 2014, we welcomed our beautiful baby girl, Lillian Rose, into the world. She came into our lives at 1:35 am, weighing 7 lbs.,15 ounces and measuring 21 inches long. These past few days have been a true test of how much love a heart can hold – and mine is bursting. Not to say they haven't also been somewhat sleepless… but, blissful nonetheless. Life without this sweet little lady in it suddenly seems unimaginable. She's already got her daddy wrapped around her finger!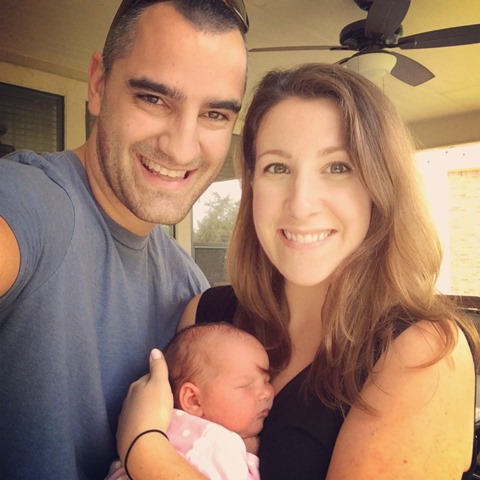 Keep a lookout for a new recipe (and some baby updates) next week. I'll be sharing as often as possible, though posts may be sparing with this delicious little baby taking up my plate. In the meantime, I'm going to gobble up some yummy baby cheeks!__________________________________________________________________________
Pssst… You can find more baby photos on Instagram, or click here for my pregnancy-related posts.