Today, I woke up to a wonderful surprise.
Seventeen of my best blogging buddies threw me a berry-licious virtual baby shower to celebrate my late May little girl! Each blogger "brought" a treat to the table, and what they created really blew my hair back – strawberry cheesecakes and salads, frittatas and pasta, cookie cups and dessert bars. Truly a springtime feast for the eyes!
This random Tuesday was made so special by their sweet gesture, and I love these ladies for it. They're all very talented, sweet and funny bloggers… with great photos, to boot! Visit them at the links below.
Now, to sink my teeth into these pretty pink delights!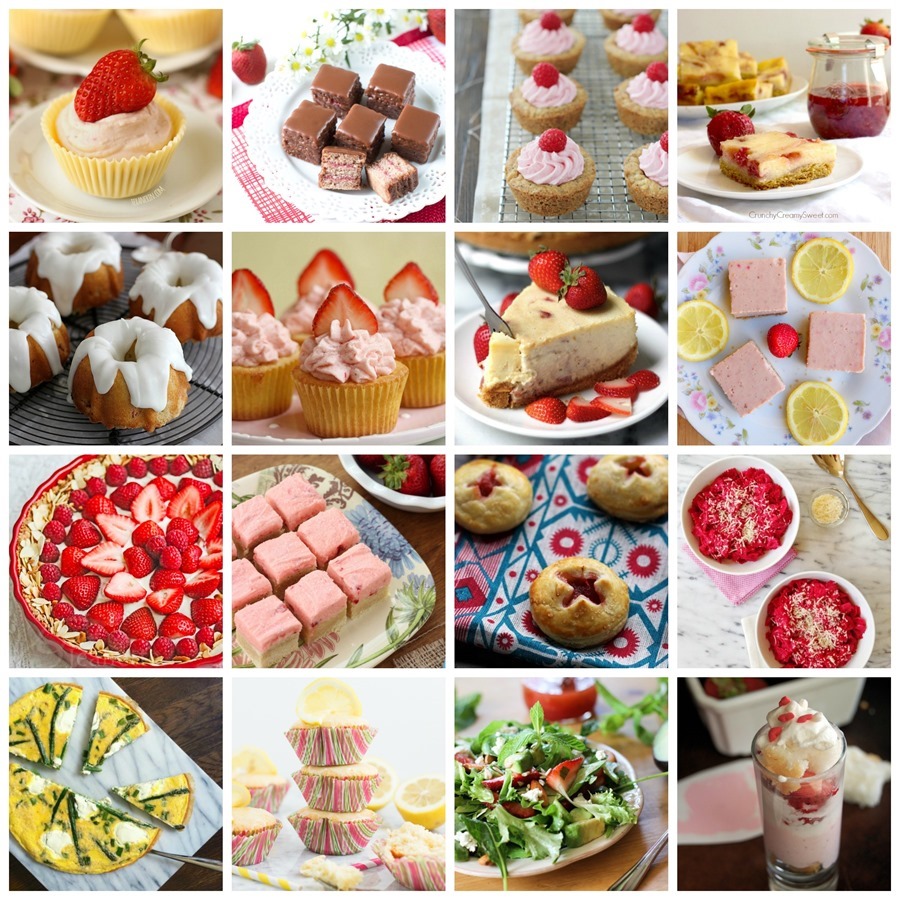 Thank you so much, ladies! I want a big bite of everything.
Okay, more than a bite.