Classic Lemon Bars
These luscious, sunny lemon bars are simply made from scratch with all-natural ingredients. So easy, perfectly tangy, and best eaten topped with fresh berries!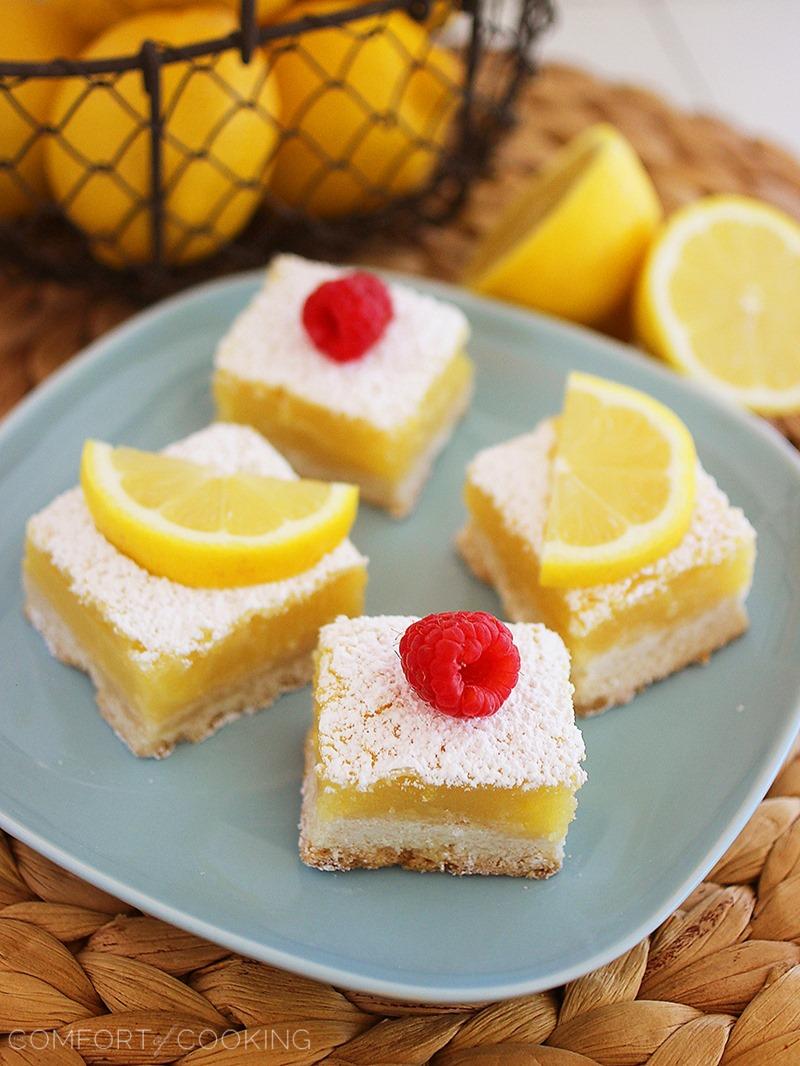 Well, hello again! I'm fresh back from five days in Cancun and feeling relaxed, rejuvenated and ready to share some of my summery inspiration with you. Austin welcomed us back with a bit of a chill, but that hasn't put a damper on my delicious memories of Mexico. My favorites from our stay? Juicy plates of sliced papaya, kiwi and watermelon, citrusy grilled fish with pico de gallo, and of course, freshly made guacamole at every meal. Who says it doesn't go on top of eggs, or serve as a dipping sauce for French fries?
Check out some of the snaps from last week's trip: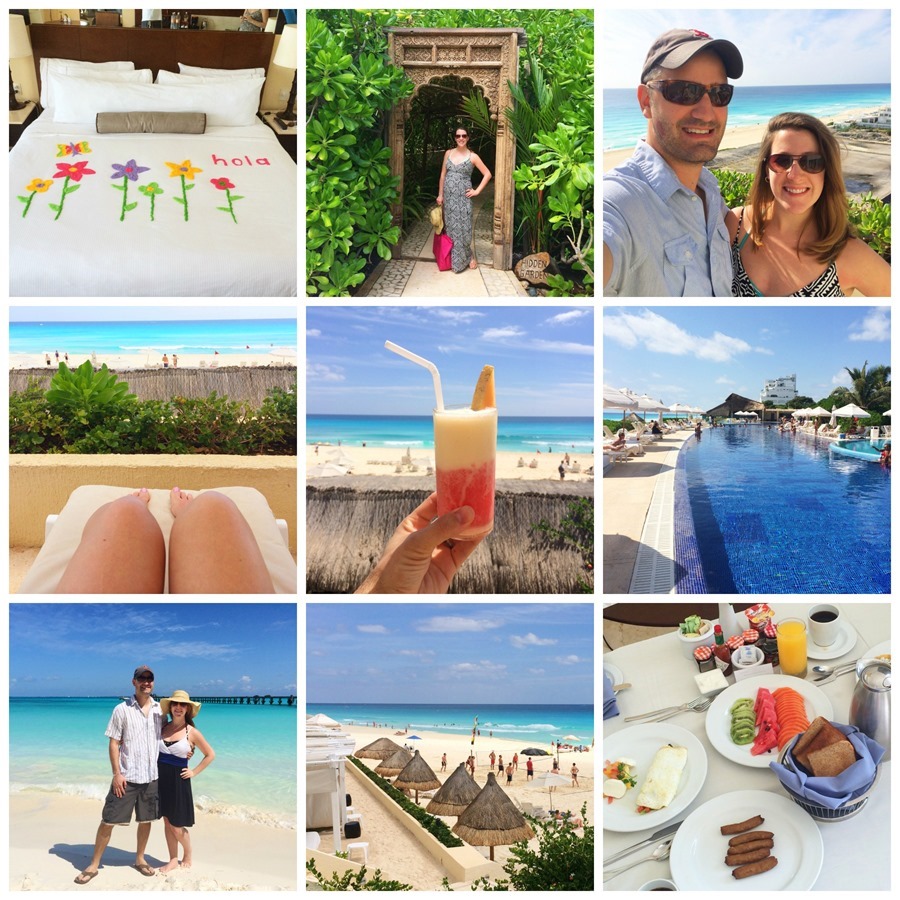 And now, onto the lemon bars that got me into a festive, summery mood for Mexico!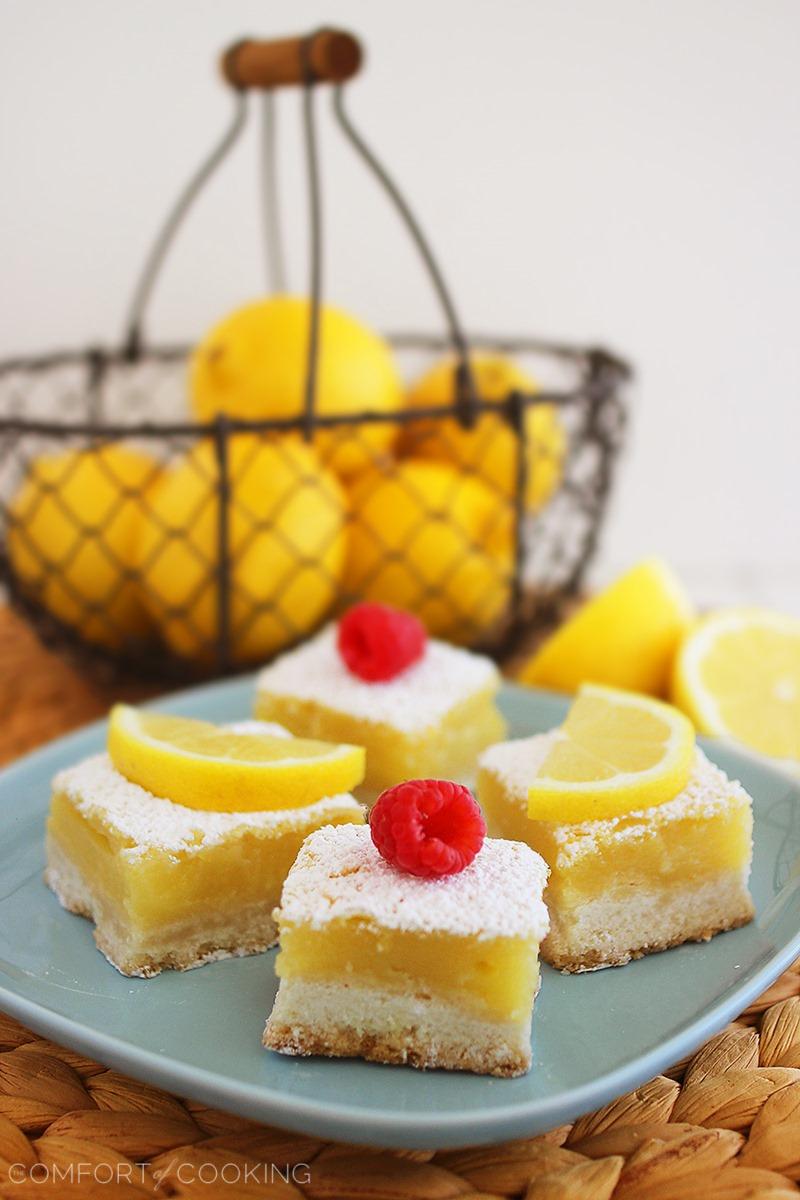 I've loved lemon bars for as long as I can remember, but never thought to make them from scratch. They were always just THERE at every barbecue, sitting pretty on plates, begging to be snatched up and savored alongside ribs and potato salad. It never occurred to me to actually try baking a batch instead of just making them disappear at parties!
Well, this baby belly that demands to be filled with all things lemon was just the kick I needed… Luscious, light lemon bars with a buttery shortbread crust would be mine!
And now, they can be yours, too…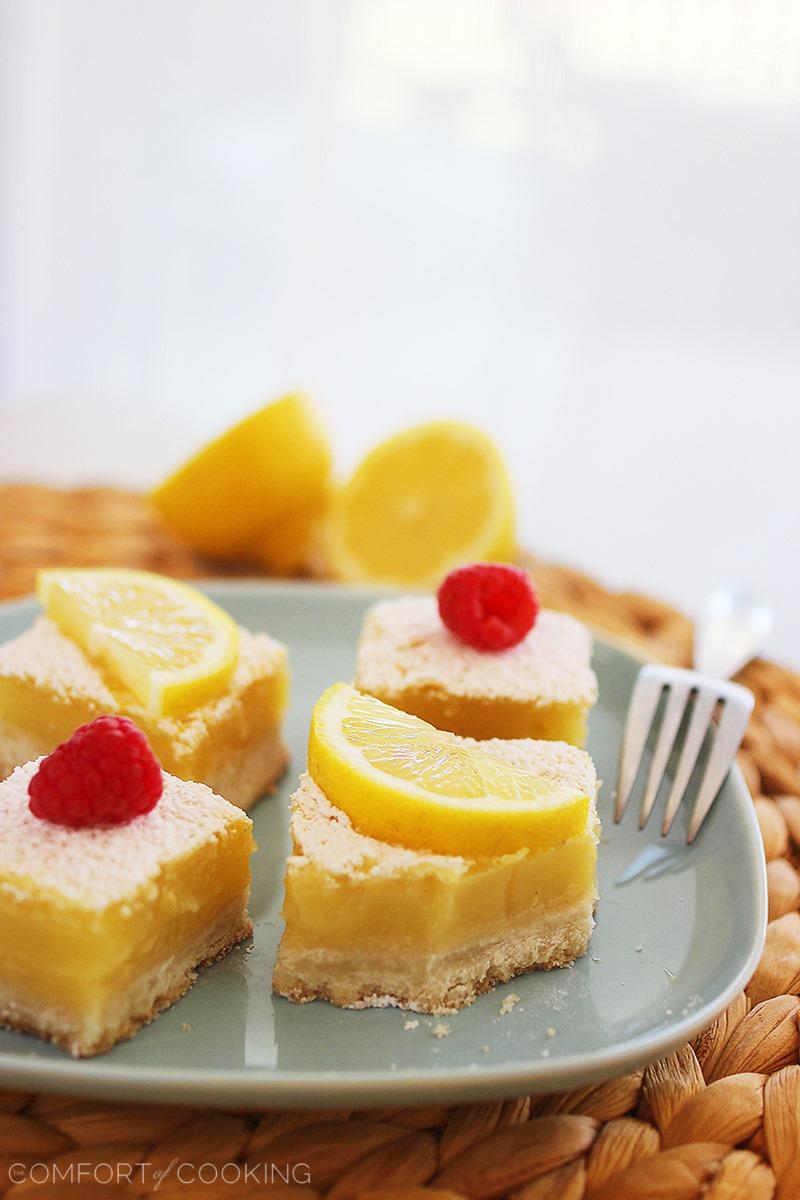 These decadent bars definitely aren't in the bikini-friendly category, but that's the beauty of bars! Cut them into tiny bites instead of big squares, why don't ya? Perfect diet control.
These bars are made 100% from scratch and with a whole lotta love (and eggs and lemons and sugar). I know you're gonna absolutely flip for them, and your friends will, too. For your warm weather parties and backyard barbecues, I can't think of any better dessert that would be a bigger hit!
Craving more? Keep in touch on Facebook, Twitter, Pinterest and Instagram for new post updates and more. You can also contact me with any questions or inquiries!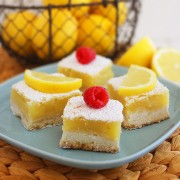 Classic Lemon Bars
Ingredients:
For the crust:
1 cup (2 sticks) unsalted butter, room temperature
1/2 cup granulated sugar
2 cups all-purpose flour
1/8 teaspoon kosher salt
For the filling:
6 extra-large eggs
3 cups granulated sugar
1 cup all-purpose flour
2 tablespoons grated lemon zest (from 4-6 lemons)
1 cup freshly squeezed lemon juice (from 4-6 lemons)
Powdered sugar, for dusting
Directions:
For the crust: In the bowl of an electric mixer fitted with the paddle attachment, cream butter and sugar until light and creamy. Add flour and salt; mix on low until just combined. Dump dough onto a well-floured surface and form into a ball. Flatten dough with floured hands and press it into a lined 13x9-inch baking pan, forming a 1/2-inch edge on all sides. Chill for 30 minutes.
Once crust is chilled, preheat oven to 350 degrees F and bake crust for 15 to 20 minutes, until very lightly browned. Remove from oven and maintain oven temperature.
For the filling: In a large bowl, whisk eggs, sugar, flour, lemon zest and lemon juice. Pour mixture over crust and bake for 30 to 35 minutes, or until the filling is set. Let cool to room temperature, or chill until firm.
Dust with powdered sugar and cut into squares of desired size.
Enjoy!