Happy Wednesday, foodie friends! We've made it to mid-week and it's time for a little something different. What a whirlwind of a fall it's been… and a delicious one, with all the baked goodies I'm churning out and sharing with friends and family. I always feel extra giving this time of year, and no wonder since Thanksgiving is right around the corner! I hope the beginning of your holiday season has been calm instead of crazed, full of inspiration and joy, and of course, good food. If I could share my holiday table with you all, I would! But instead, from me to you, here's a roundup of my favorite food finds, fun ideas for the holidays ahead, and head-scratching articles you've just gotta see.
food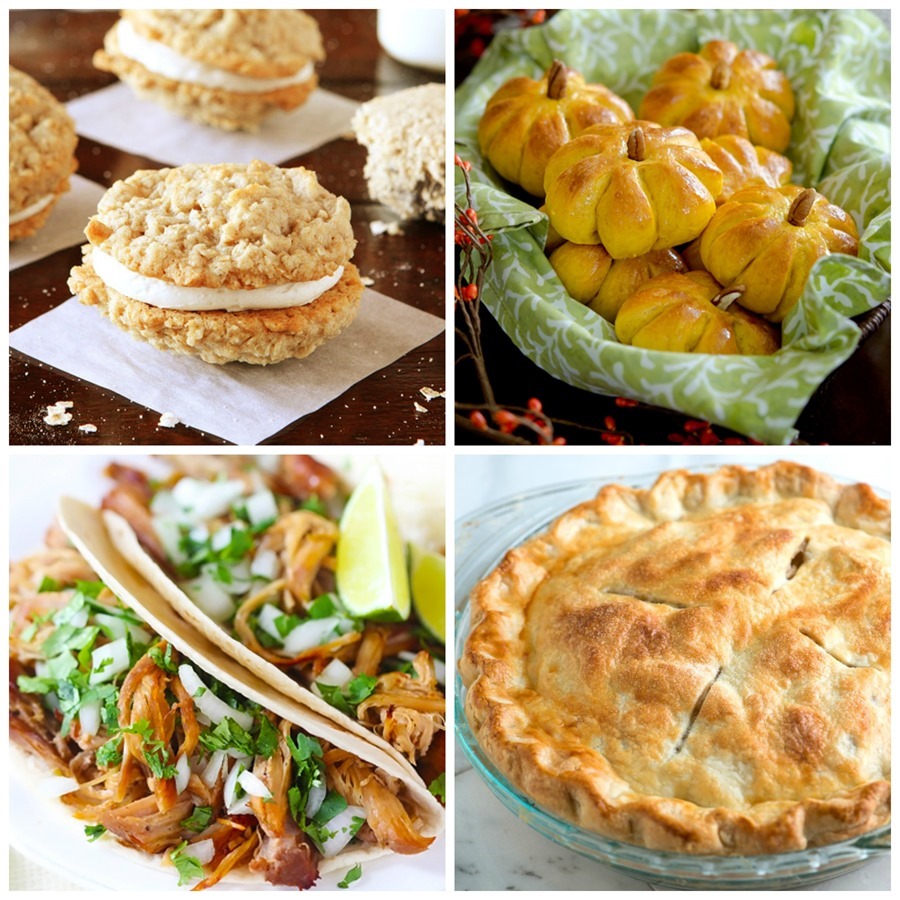 1. I haven't been able to stop thinking about these oatmeal buttercream pies since Kevin & Amanda posted them! Soft, buttery cookies sandwiching sweet and fluffy frosting? UH YES.
2. Forget the trays of take-and-bake biscuits – these pumpkin rolls are surprisingly easy and so cute for Thanksgiving dinner.
3. Say hello to your new slow cooker bible! Fifty scrumptious, unique recipes for your CrockPot can be found here, including my Honey Sesame Chicken and Chicken Taco Chili.
4. This is the ONLY the pie crust recipe you need. Flaky, golden and perfect for my cranberry apple pie… coming soon!
goodies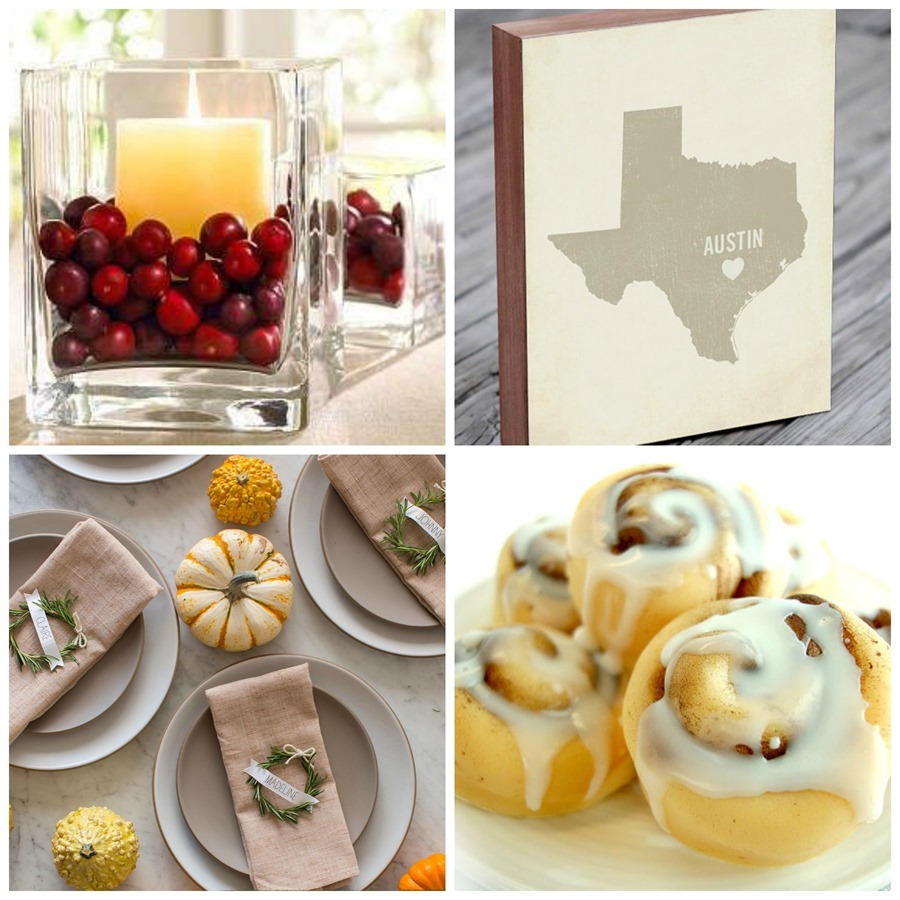 1. For holiday decorating or a little something creative to spruce up your nest, fill a large vase with any of these smart (and thrifty) filler ideas! I love the combo of cranberries and candles.
2. Austin has my heart, and this is the perfect art to show it off! Get a custom print with your city – or a friend's to give as a gift.
3. In between cooking prep, get crafty with these adorable and easy rosemary wreath place cards!
4. Soaps. These are SOAPS… Which I would have no trouble eating a whole batch of, until I realized they don't taste like cinnamon rolls at all.
everything else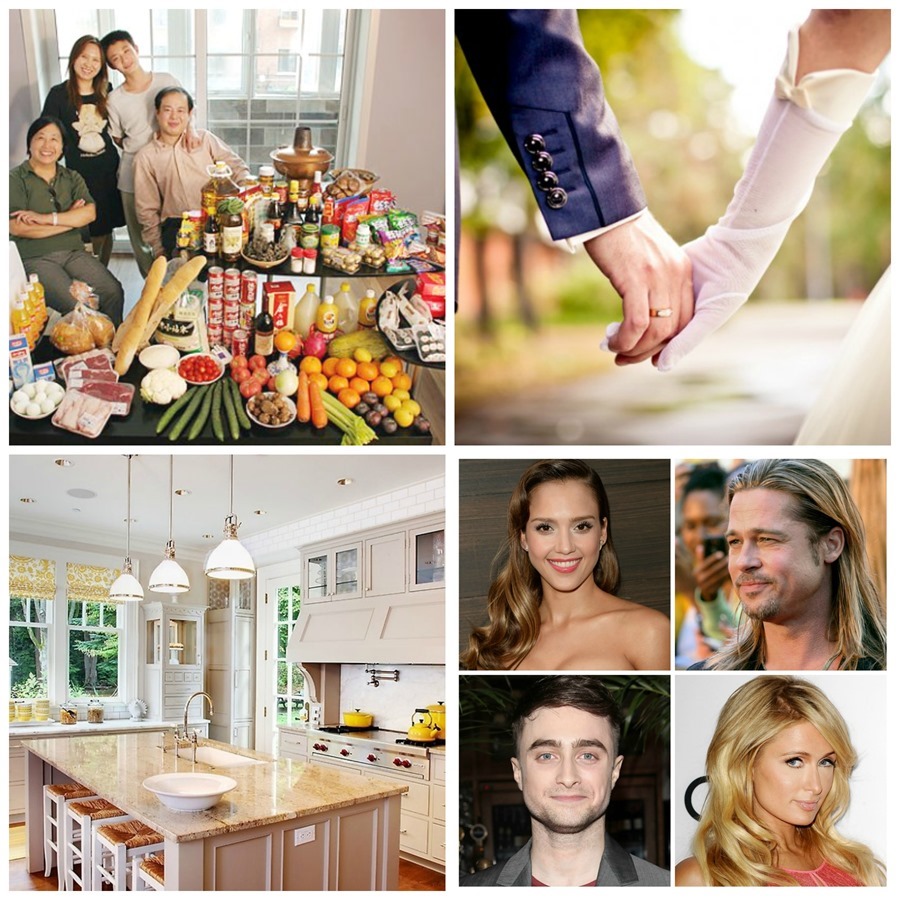 1. What a week of groceries looks like around the world – an eye-opening peek into unique pantries from 20 different countries!
2. Sweet and sensible marriage tips you may have never heard, from longtime married couples.
3. I love my kitchen but am really drooling over these 50 stunning dream kitchens. I could spend a whole day baking cookies by the fire in #41… so cozy!
4. What your facial features say about your personality. Foreheads, eyebrows, chins and lips can say a lot about someone – Who knew?