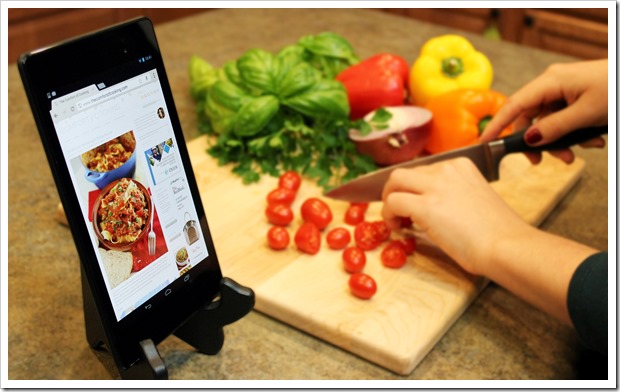 You all know me best as a foodie, but what you might not also know is, I'm also kind of a techie!
We have gadgets and gizmos galore in this house, thanks in large part to my lovable geek of a hubby. But, along the way I've learned a thing or two and he's turned me on to a multitude of blinky, wiry thingies that DO make my life a little easier.
Enter the Google Nexus 7. This is one tech toy that I was intrigued and excited to add to my heap, and it's been incredibly useful in so many ways! From searching for foodie inspiration to reading my favorite magazines, scrolling through favorite recipes and listening to my favorite tunes while I do it, this tablet is a gem!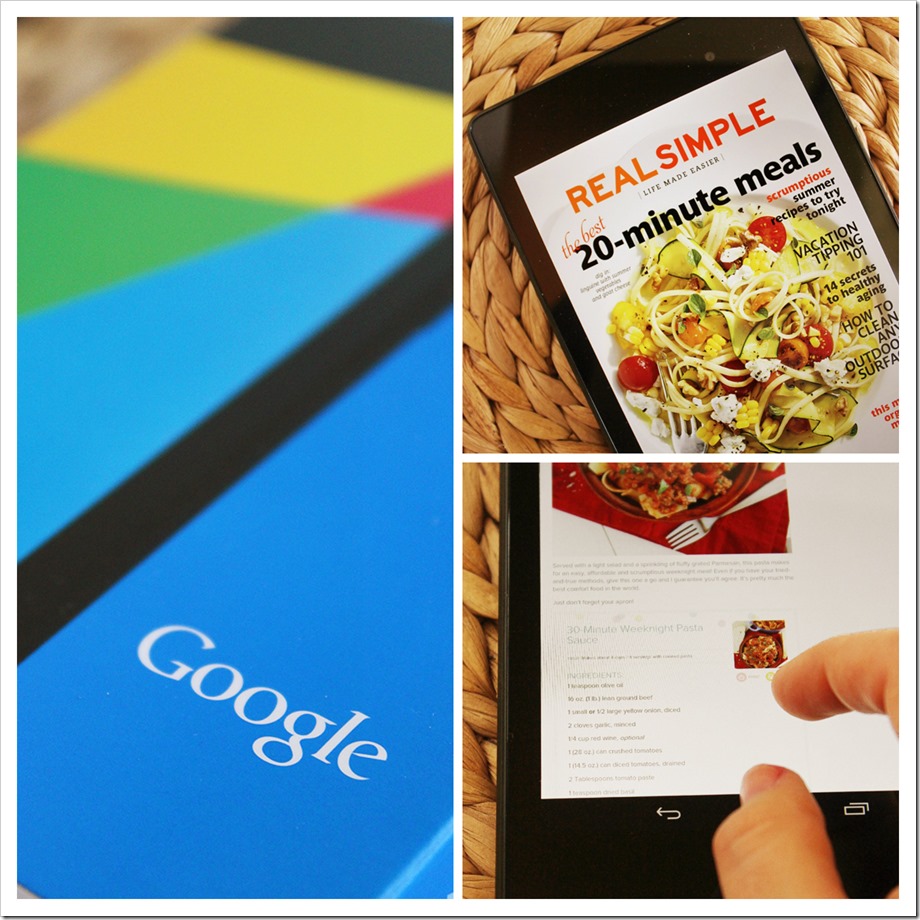 Gone are the days of lugging my laptop to the kitchen or fumbling stacks of splattered, torn papers with my recipes! The Google Nexus has made it a cinch to keep my work at home and while traveling fuss-free, and its scratch-resistant screen safeguards against my kitchen clumsiness.
The super-crisp, vibrant display and lightning fast speed of the Nexus isn't all its packin' – It can even shoot 5 megapixel photos and videos to store on a whopping 16GB of built-in storage! Nice and lightweight, you can take it with you on the go, too.
Point being: I love it.
And now, for reading my ramblings, a treat for you. See, there was a light at the end of this tunnel! Let me show you another clever little gadget…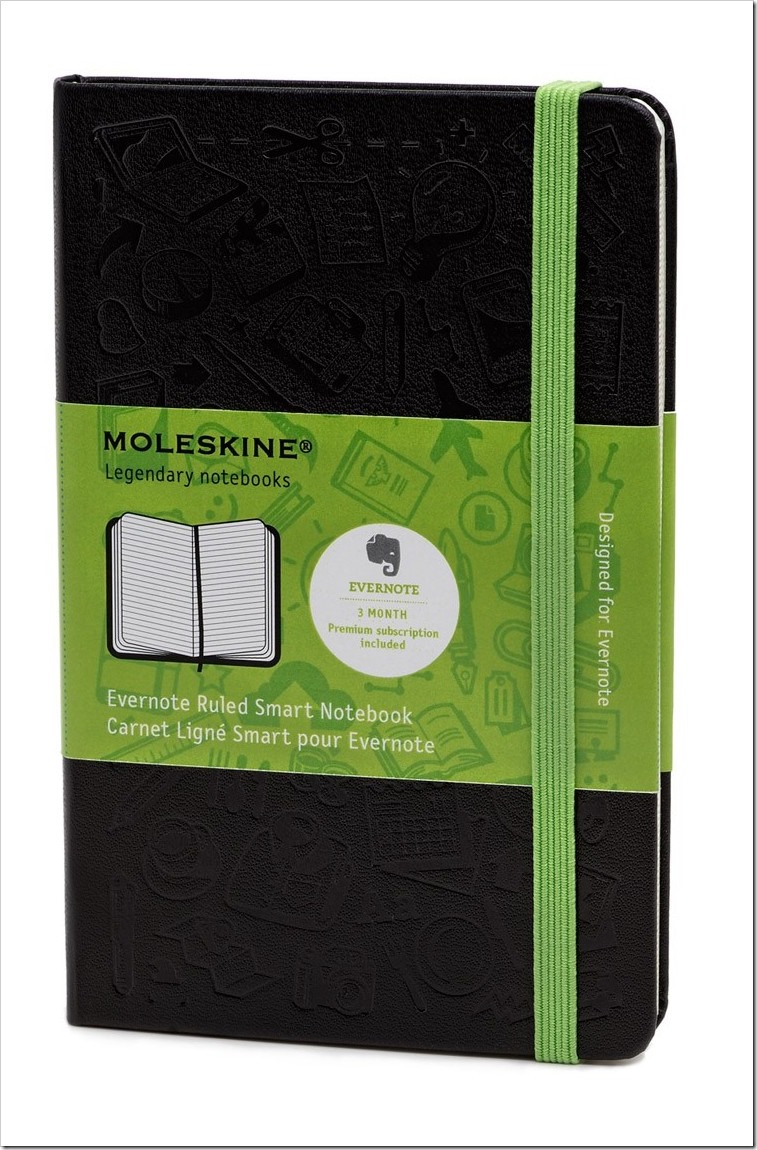 Say hello to the Moleskine Evernote Smart Notebook – weeee! (Told you I get excited about technology…).
While I love the Nexus 7, this nifty new notebook is even better for jotting down details as I create a new recipe. I can then take a picture of my scribbles and it instantly syncs to my phone, computer and tablet. Talk about a time-saver! You can also use it to digitally store grocery lists.
By entering the giveaway, there's a chance it can be YOURS! So, what'cha waiting for?

•  •  •  •  •  •  •  •  •  •  •  •  •  •  •  •  •
THIS GIVEAWAY IS NOW CLOSED.
(see the announced winner here)
One Winner Will Receive:
(1) Moleskine Evernote Smart Notebook
To Enter:
Leave a comment telling me the last thing you cooked!
For Extra Entries:
(please leave separate comments for each)
Follow Staples on Facebook
Follow Staples on Twitter
Mention this giveaway on Pinterest
•  •  •  •  •  •  •  •  •  •  •  •  •  •  •  •  •
One winner will be randomly drawn and announced on Friday, November 8.
Good luck!