We've made it to mid-week! Give yourselves a pat on the back… and a cookie. This week has definitely been better than last for me, and it's not even over yet. On Sunday, I hit 10,000 Facebook fans! Monday brought great news about my in-laws settling on a house here in Austin. And Tuesday? Well, I managed to snag a great bargain on some beautiful earrings I shared with you below… I hope your week has brought smiles and scrumptious food so far. With the temps cooling and kids schooling, it's feeling like fall already. Catch ya Friday with a new recipe!
food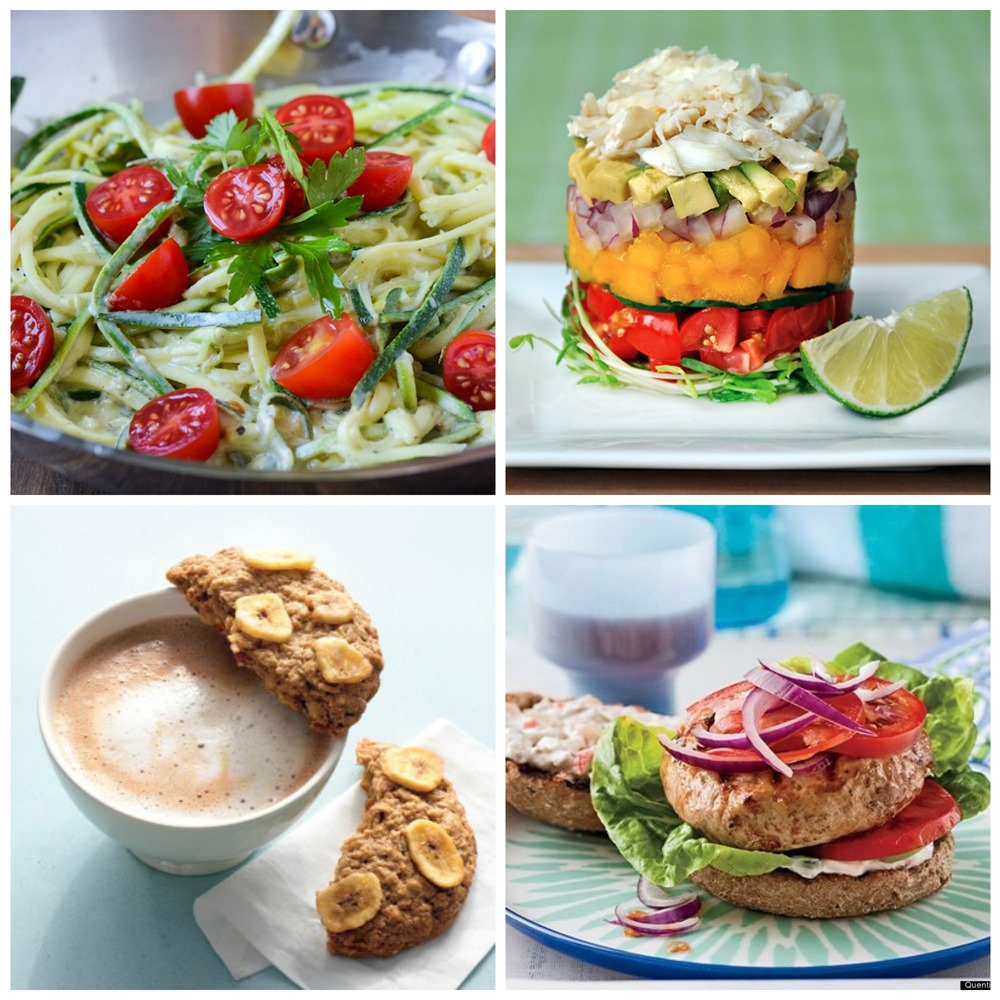 1. I may or may not be still salivating over this scrumptious, simple and low-carb creamy lemon zucchini pasta with tomatoes – a must-try!
2. Tell me this crab salad with a ginger-lime dressing doesn't look irresistible. Like summer in a stack!
3. Rushing around in the a.m.? Try these 29 easy back-to-school breakfasts for quick, delicious fuel.
4. Don't stash away your grill just yet! This gallery of 100 mouthwatering grill-made meals will keep you charring and chowing down into the fall.
goodies
1. Can I get an "amen" for Bath & Body Works foaming soap? Dear lordy this stuff is luscious. Gonna scoop me up these pumpkin ones soon!
2. Everything you've heard about this amazing hair masque is true! It's the only thing that's saved my summer hair, post pool swimming and sun sizzling.
3. Lots of easy and fun DIY projects for your back-to-schooler – many so easy a kid could do them.
4. Sweet little rope bow studs under $3! Cute, girly and perfect for everyday or going out on the town.
everything else
1. You have to see this gorgeous, funny gallery of ballet dancers in random situations. Amazing shots!
2. All the best beauty tips and tricks you'll ever need. Freezing eyeliner and de-puffing eyes with potatoes? Who knew!
3. Sink your teeth into these clever and fun food hacks – lots of new tips and wine/cheese pairings, too!
4. Jaw dropping photos of some incredibly talented, brave and just plain crazy adventurers. Caution: some images may induce palm sweating!