Hey, friends! I want to welcome you to a new feature around here called Links I Love – a fun collection of my favorite finds throughout the week. I hope to feature new picks for each section (Food, Goodies, and Everything Else) every other week, so please let me know if you'd like to see more like this! Or, if it's just recipes you want, don't be shy. I love reading your feedback!
food
1. A colorful, delicious vegetarian meal or side dish for using up summer veggies.
2. S'mores ice cream cupcakes, where have you been all my life?!
3. Three skinny summer blender drinks you need to try – my favorite is the Watermelon Breeze!
4. Healthy, whole grain quinoa nestled under salty sesame chicken makes for a delish dinner.
goodies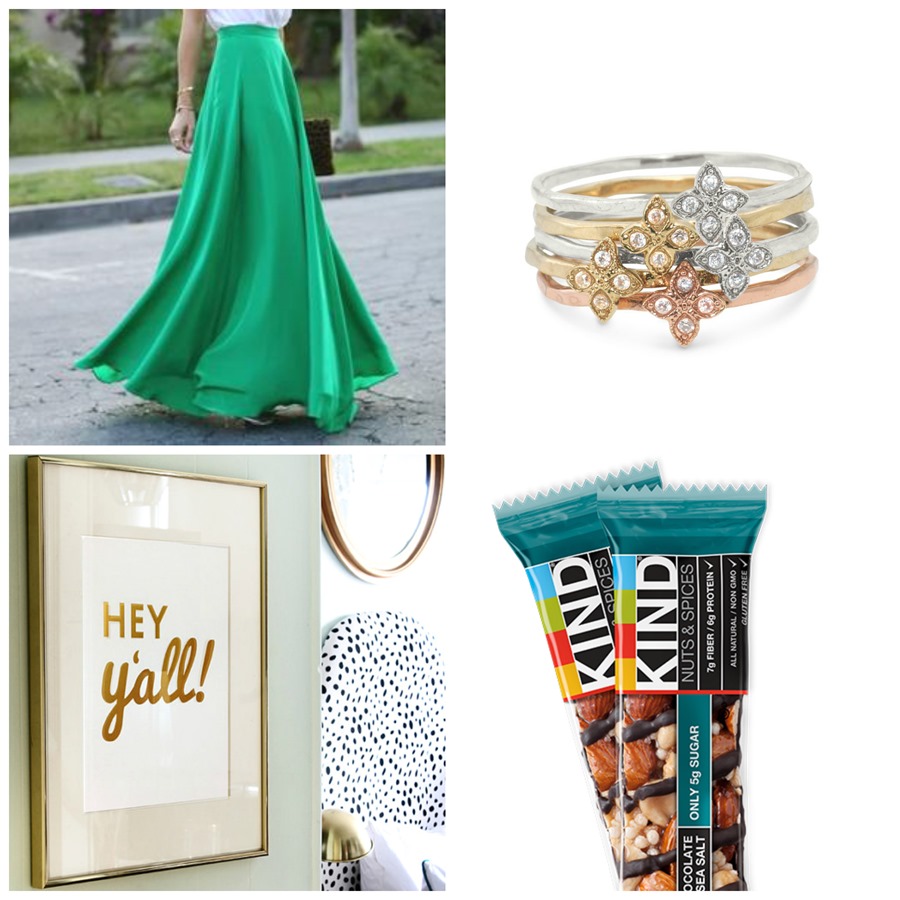 1. My obsession with maxi skirts knows no limits. So cute and colorful. Love the emerald green!
2. Who wouldn't want a set of sparkly, delicate rings on their finger?
3. The sweet Southern hospitality of this cheerful print in our dining room makes me smile every day.
4. These delicious bars are a perfect sweet and salty pick-me-up, and they're high protein, too!
everything else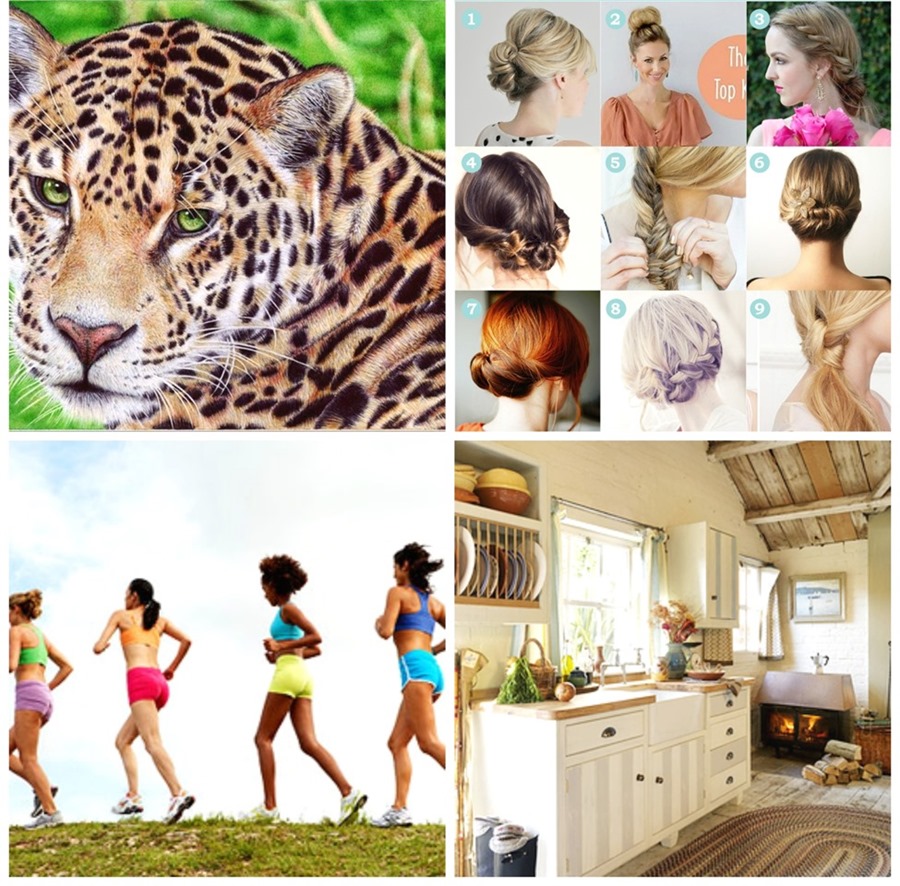 1. You won't believe what was used to draw this beautiful big cat. I think you'll agree it's surprising!
2. Love these quick 'n easy updos for transforming hair from everyday to elegant in a pinch.
3. Get inspired with this list of the best upbeat songs for dozens of different workouts!
4. I love my kitchen but I could easily cook the day away in any of these 21 stunning spaces.
Thanks for reading. Please let me know in the comments if you'd like to see this feature again!