To me, cooking and baking are so closely related to giving, sharing, and bringing people together. You can give a new neighbor a warm apple pie to welcome them to the neighborhood. You can share a decadent, homemade chocolate dessert with friends or your main squeeze (Though, really, who wants to share that?). And, you can bring people together like thirty caring, food-lovin' women for the National Food Bloggers Bake Sale, dedicated to the cause of ending childhood hunger in America.
There are so many ways to give, share, and bring people together with food, and this bake sale, which I'm participating in tomorrow morning and afternoon, is a shining example of how to do all those things, and how to do them for a great cause.
I've already heard about a few delicious desserts planned for the sale, which will be held in The Grove in Los Angeles from 10am to 2pm, but I think I'm more excited about getting to know the girls behind them! I'm planning on bringing these delicious Cream Cheese Sugar Cookies, as well as a batch of Bacon-Cheddar Scones.
Until now, my best sugar cookie recipe was from the Betty Crocker bag of mix, but I knew I had to try and try until I had a genuine sugar cookie made from the heart. I must have gone through about five recipes, well over eight sticks of butter, and at least one pound added to my scale before finally deciding on this recipe. In my opinion, these are some of the best sugar cookies I've come across, and best of all, they're easy to work with!
With spring in the air and cookie cutters coming out of the pantry for bake sales, birthday parties and wedding showers, everyone's in need of a good sugar cookie recipe and a little color in their cookie, and this recipe is sure to please your partygoers.
Just don't forget to share!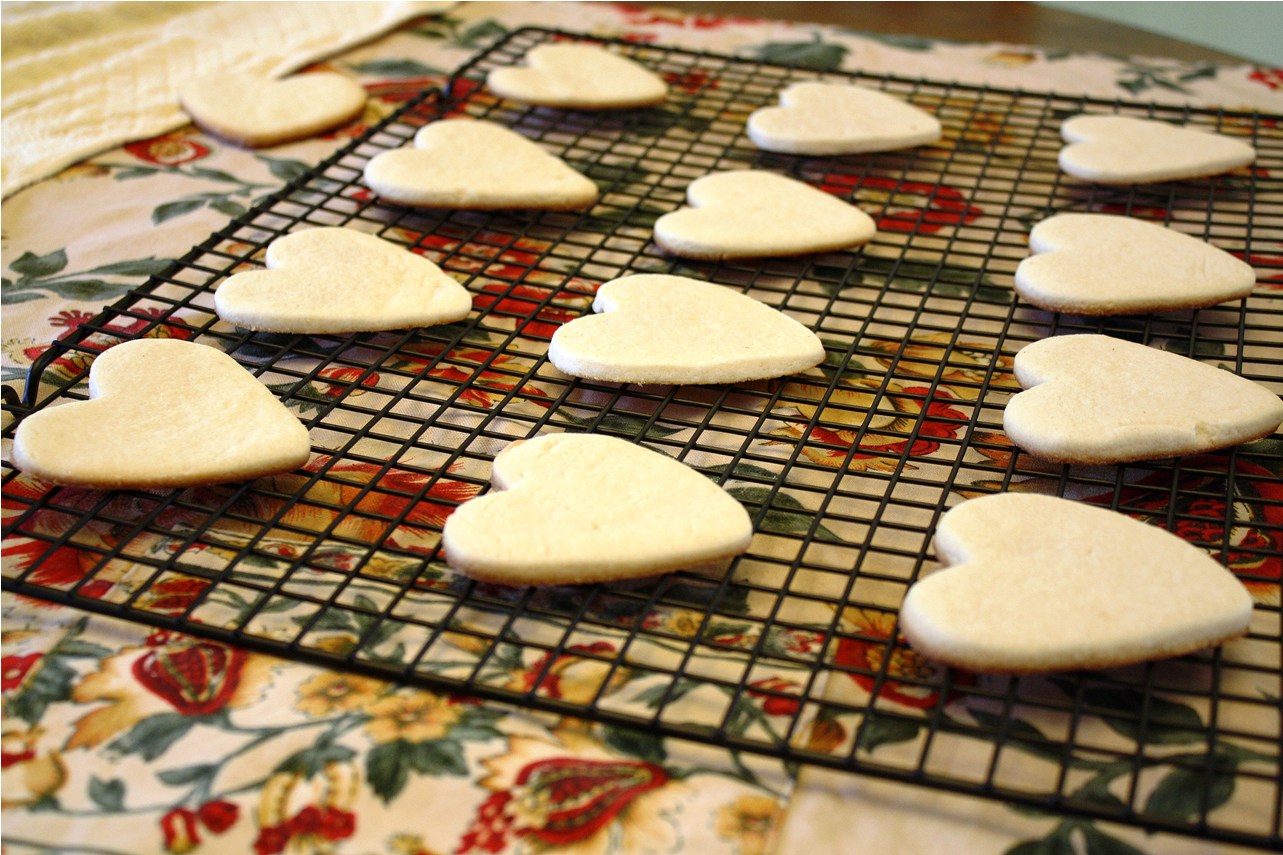 Cream Cheese Sugar Cookies
Cookies were decorated using The Brown Eyed Baker's royal icing tutorial. The icing is very easy to make, easy to work with, and makes your cookies really stand out!
Ingredients
1

cup

white sugar

1

cup

butter

softened

1

3 ounce package cream cheese, softened

1/2

teaspoon

salt

1/2

teaspoon

almond extract

1/2

teaspoon

vanilla extract

1

egg yolk

2 1/4

cups

all-purpose flour
Instructions
In a large bowl, combine the sugar, butter, cream cheese, salt, almond and vanilla extracts, and egg yolk. Beat until smooth. Stir in flour until well blended. Form the dough into two equal-sized disks, wrap in plastic wrap, and chill the dough for one hour.

Preheat oven to 375 degrees.

On a lightly floured surface, roll out the dough to ¼-inch thickness. Keep remaining dough refrigerated until ready to use. Cut into desired shapes with lightly floured cookie cutters. Place 1 inch apart on ungreased cookie sheets.

Bake for 7 to 10 minutes in the preheated oven, or until light and golden brown. Cool cookies completely before frosting.

Enjoy!